Reprinted from Asia Times
(
Image
by
Asia Times
)
Details
DMCA
>
History has a jolly habit of repeating itself as surrealist farce. Is it 1683 all over again, with the Ottoman Empire laying siege to Vienna just to be defeated by the "infidels" at the last minute?
No; it's 2015 and a Caliph simulacrum -- Ibrahim, a.k.a. Abu Bakr al-Baghdadi -- has prompted a gaggle of world powers, lesser powers and assorted minions to converge to Vienna to discuss how to defeat him.
Westphalians, we got a problem. None of this makes any sense if Iran is not at the table discussing a solution for the Syrian tragedy. Moscow knew it from the start. Washington -- reluctantly -- had to admit the obvious. But the problem was never Iran. The problem is the ideological matrix of goons who metastasize into Caliphs: Saudi Arabia.
Back -- inevitably -- to surrealism. Saudi Foreign Minister Adel al-Jubeir stated, "The view of our partners ... was that we should test the intentions of the Iranians and the Russians in arriving at a political solution in Syria, which we all prefer."
Translation: "Our partners" means "His Masters' Voice," Washington; and the beheading-addicted oil hacienda does not "prefer" a political solution; they want regime change and a House of Saud satrapy.
Egypt, Iraq, Lebanon, the EU, France and even Qatar -- whose mini-emir wanted to launch his own military campaign for regime change before someone told him to shut up -- are keeping company to Iran in Vienna, alongside the US, Russia, Turkey and the House of Saud.
Talk about parallel lives. One thing is a polite altercation inside a gilded Vienna palace. The shifting military sands across a Sykes-Picot-in-shambles "Syraq" tell a very different story.
Beware the new Global Jihad
The ideal solution is tempting; Russia dispatches the Spetsnaz and some extra commandos; beheads the ISIS/ISIL/Daesh goons from a C4i point of view; surrounds them; and wipes them out.
Yet it won't happen, as long as Sultan Erdogan in Turkey, petrodollar GCC minions and the CIA persist to "support" and/or weaponize assorted Salafi-jihadi goons, "moderate" or otherwise.
The fake "Caliphate" will be a very tough nut to crack because they don't -- and won't -- care about their own mounting casualties. The "4+1" alliance -- Russia, Syria, Iran, Iraq plus Hezbollah -- already knows it, and has already experienced trouble in their ranks.
Hezbollah took casualties. So did Iran's Quds Force -- as in reliable mid-level commanders. Iran has around 1,500 fighters on the ground -- many of them Afghans -- on the "4+1" side. On the opposite side we have the House of Saud funneling a lot of cash and TOW anti-tank missiles to the Army of Conquest, which is nothing but an al-Qaeda-led coalition of the willing displaying relatively overlapping agendas (first regime change, then Caliphate or Muslim Brotherhood reign).
There's no evidence -- yet -- that ISIS/ISIL/Daesh has been depleted of the bulk of their shoulder-fired anti-aircraft plus anti-tank guided missiles.
So while Vienna talks, what is ISIS/ISIL/Daesh really up to?
They are about to choose between two different strategies.
(Note: You can view every article as one long page if you sign up as an Advocate Member, or higher).
Pepe Escobar is an independent geopolitical analyst. He writes for RT, Sputnik and TomDispatch, and is a frequent contributor to websites and radio and TV shows ranging from the US to East Asia. He is the former roving correspondent for Asia (more...)

The views expressed herein are the sole responsibility of the author and do not necessarily reflect those of this website or its editors.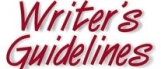 STAY IN THE KNOW
If you've enjoyed this, sign up for our daily or weekly newsletter to get lots of great progressive content.
To View Comments or Join the Conversation: