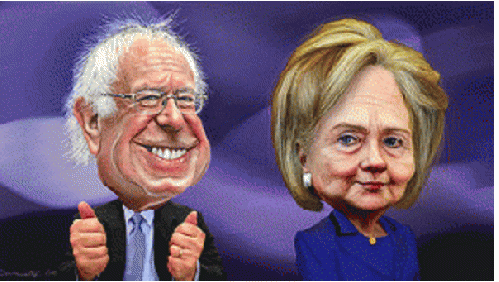 Bernie Sanders and Hillary Clinton - Caricatures

(

Image

by

DonkeyHotey

)

Details DMCA

>

Here's the place at OpEdNews to discuss Super Tuesday and the election in general

I wrote this article today:

I'll say one more thing. The media have used Citizens United in their own way to maximize their opportunity to sell advertising, taking advantage of the bigger money pool. To do it, they've attempted to turn elections into entertainment. That's bad for America.

What are your thoughts on the election, the candidates, the system?