>
Headline at Huff Post today:

"Interest In 'Gun Control' Is Fading, Google Data Shows

As usual, people appear to care in the days following a major shooting -- and then they lose interest"
Well, that was quick, less than a week. Okay, hardly a scientific survey, but why should the latest, unspeakable carnage disrupt what's blatantly set in political stone? The gatling gun free-for-all remains untouched -- whenever, whoever fires what arms, however horrific or vulnerable the victims. Reality be damned, with one GOP doofus indicting last week's corpses for not fighting back -- what with chalk and erasers?

Whatever, time to deal with it: dreaming of gun reform is one tragic dud, "dead in the water" with the same awful consistency as innocents dead in classrooms. And I don't say this just to provide cover for Bernie Sanders. Gun advocates have won day, the season, and the next two years -- and what fixated pollyanna keeps hitting one's head against the unmovable wall of the church of the NRA? After all, this is no sudden ambush or showdown at not-OK corral: the unified gun industry pulled it off, leveraging scare tactics, Constitutional distortions, gerrymandering and the historic oddity of awarding each tiny state two Senators. That's turned out well. Locking down the system, gun partisans own the courts plus the state and federal decision-making powers -- lock, stock, and barrel. And that's no metaphor.
Link Guns to Sex, Energy/Climate Education
When we internalize the gun fixation as the overarching Yankee sacred cow, time for reversal and cool-headed deal-making. Progressives, arise, before we become a nation of armed camps. Why not consider support for early, universal gun education (and of course practice) if gun defenders fully endorse 1) early, scientific education on sex, gender and procreation, even safe abortion options, and 2) early education that teaches what our total energy usage really costs (the full "externalities" of fracking, coal, nuclear and oil, war charges included). No need to glorify anything, just show the basics of modern realities on guns, sex, and our oil-driven, geopolitical foreign wars. Seems like a fair exchange to me.
Look, the alternative to enlightenment is equipping every short-waisted munchen with bullet-proof vests -- or handing out six-shooters to six graders as rites of passage, like confirmations or driving privileges. We teach the young about avoiding diseases or menaces rife with danger, like opening mysterious exe. files -- why not show them how not to get gunned down? Imagine the latest fashion: stylish, junior-sized protective vests, good against sucker punching by your buddy, too.
So, what's the moral downside to teaching a fact of modern life? Guns are here to stay, zealous staples of American home life. Isn't that why those fun-loving owners call it "gunplay"? And the NRA deems shooting a "sport." With fatal firepower showing off its mighty prowess every week, we already have the backdrop: kindergartens feeling "shock and awe." What's wrong with knowing which gun fits which target, or improving facility in loading, cleaning, and locking your gun away from the curious or the deranged? Like younger siblings? Hell, why not video game apps for target practice?
That way, when guns are eventually mandated, if schools don't go extinct, for all teachers, principals, coaches, guidance counselors, and janitors, staff is certified on the first day of school. Remember your last frumpy guidance counselor, that earnest model of tunnel vision, now armed to the teeth with a six gun, maybe more. Who knows today which students explode -- or what array of threats will head towards your head?
(Note: You can view every article as one long page if you sign up as an Advocate Member, or higher).
3 2 2
Rate It | View Ratings
For a decade, Robert S. Becker's rebel-rousing essays on politics and culture analyze overall trends, messaging and frameworks, now featured author at OpEdNews, Nation of Change and RSN. He appears regularly at Dissident Voice, with credits (more...)

The views expressed herein are the sole responsibility of the author and do not necessarily reflect those of this website or its editors.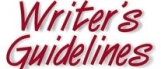 STAY IN THE KNOW
If you've enjoyed this, sign up for our daily or weekly newsletter to get lots of great progressive content.
To View Comments or Join the Conversation: