Reprinted from The Nation
(
Image
by
The Nation
)
Details
DMCA
>
Satirists and cartoonists have always been on the front line of the struggle to establish and defend freedom of expression. And the journalists and media workers of the French magazine Charlie Hebdo maintained that defense across decades of struggle to broaden and deepen the discourse about elite corruption, political extremism and religious intolerance.
They were known for their work, respected for their intellect and honored for their courage. They could be bold and blunt -- they could and did spark sincere debates about the lengths to which satire should go -- but they could also be sophisticated and nuanced. "They were leftists and never xenophonic or Islamophobic. Both were champions of immigrants in France,"
Turkish journalist Ertugrul zkok wrote in an essay on cartoonists Georges Wolinski and Jean Cabut. Wolinski and Cabut were among the most prominent of the eight Charlie Hebdo editors and contributors killed (along with a guest, a building staffer and two police officers) in a Wednesday morning attack by masked gunmen who were quickly linked with extremists who have sought to exploit anger at the magazine's publication of satires and cartoons that challenged Islamic fundamentalism.
It is important to remember these details, and to understand the core issue raised by the attack on Charlie Hebdo. Yes, this magazine confronted Islamic extremism (as it did all religious extremism), and yes, it had suffered previous attacks for ridiculing those who would do violence in the name of religion. Yes, editor Stephane Charbonnier had declared after a firebomb gutted the Charlie Hebdo offices three years ago, "There is no question of giving in to Islamists."
(Note: You can view every article as one long page if you sign up as an Advocate Member, or higher).
John Nichols, a pioneering political blogger, has written the Online Beat since 1999. His posts have been circulated internationally, quoted in numerous books and mentioned in debates on the floor of Congress.

Nichols writes about (more...)

The views expressed herein are the sole responsibility of the author and do not necessarily reflect those of this website or its editors.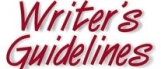 STAY IN THE KNOW
If you've enjoyed this, sign up for our daily or weekly newsletter to get lots of great progressive content.
To View Comments or Join the Conversation: