From Smirking Chimp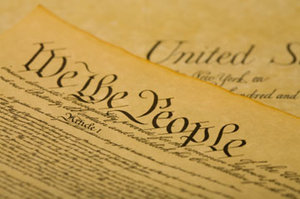 Democracy Lost |
(
Image
by
amarillion.net
)
Details
DMCA
The United States stands at the endpoint of a long series of attacks on democracy, and the choices faced by the American public today point to the divide between those who are committed to democracy and those who are not. Debates over whether Donald Trump was a fascist or Hillary Clinton was a right-wing warmonger and tool of Wall Street were a tactical diversion.
The real questions that should have been debated include: What measures could have been taken to prevent the United States from sliding further into a distinctive form of authoritarianism? And what could have been done to imagine a mode of civic courage and militant hope needed to enable the promise of a radical democracy? Such questions take on a significant urgency in light of the election of Donald Trump to the presidency. Under such circumstances, not only is the public in peril, it is on the brink of collapse as the economic, political, and cultural institutions necessary for democracy to survive are being aggressively undermined. As Robert Kuttner observes:
"It is hard to contemplate the new administration without experiencing alarm bordering on despair: Alarm about the risks of war, the fate of constitutional democracy, the devastation of a century of social progress. Trump's populism was a total fraud. Every single Trump appointment has come from the pool of far-right conservatives, crackpots, and billionaire kleptocrats. More alarming still is the man himself -- his vanity, impulsivity, and willful ignorance, combined with an intuitive genius as a demagogue. A petulant fifth-grader with nuclear weapons will now control the awesome power of the U.S. government. One has to nourish the hope that Trump can yet be contained. Above all, that will take passionate and strategic engagement, not just to resist but to win, to discredit him and get him out of office while this is still a democracy. We can feel sick at heart -- we would be fools not to -- but despair is not an option."
Kuttner rightly mediates such despair with a call for resistance. Yet, such deep-seated anxiety is not unwarranted given the willingness of contemporary politicians and pundits during the 2016 presidential battle to use themes that echoed alarmingly fascist and totalitarian elements of the past. According to Drucilla Cornell and Stephen D. Seely, Trump's campaign mobilized a movement that was "unambiguously fascist." They write:
"We are not using the word 'fascist' glibly here. Nor are we referencing only the so-called 'alt-right' contingent of his supporters. No, Trump's entire movement is rooted in an ethnic, racial, and linguistic nationalism that sanctions and glorifies violence against designated enemies and outsiders, is animated by a myth of decline and nostalgic renewal and centered on a masculine cult of personality."
Large segments of the American public, especially minorities of class and color, have been written out of politics over what they view as a failed state and the inability of the basic machinery of government to serve their interests. As market mentalities and moralities tighten their grip on all aspects of society, democratic institutions and public spheres are being downsized, if not altogether disappearing. As these institutions vanish -- from public schools to health care centers -- there is also a serious erosion of the discourses of community, justice, equality, public values, and the common good.
This grim reality has been called a "failed sociality"-- a failure in the power of the civic imagination, political will, and open democracy. As the consolidation of power by the corporate and financial elite empties politics of any substance, the political realm merges elements of Monty Python, Kafka, and Aldus Huxley. With the election of Donald Trump, the savagery of neoliberalism has been intensified with the emergence at the highest levels of power of a toxic mix of anti-intellectualism, religious fundamentalism, nativism, and a renewed notion of American exceptionalism. Mainstream politics is now dominated by hard-right extremists who have brought to the center of politics a shameful white supremacist ideology, poisonous xenophobic ideas, and the blunt, malicious tenets and practices of Islamophobia.
The older political establishment's calls for regime change and war are now supplemented by the discourse of state-sanctioned torture, armed ignorance, and a deep hatred of democracy. Neoliberalism, with its full-fledged assault on the welfare state and public goods, the destruction of the manufacturing sector, and a dramatic shift in wealth to the upper 1 percent, has destroyed the faith of millions in democracy, which lost its power to contain the rich and the rule of financial capital.
With the erosion of the social contract and the increasing power of the rich to control both the commanding institutions of society and politics itself, democracy has lost any legitimacy as a counter-weight to protect the ever widening sphere of people considered vulnerable and disposable. The result has been that the dangerous door to neo-fascist appeals have gained more and more credence. The end result is that large portions of the American public have turned to Trump's brand of authoritarianism. The future looks bleak, especially, for youth in neoliberal societies as they are burdened with debt, dead-end jobs, unemployment, and, if you are black and poor, the increasing possibility of being either incarcerated or shot by the police. The United States has become a war culture and immediate massive forms of resistance and civil disobedience are essential if the planet and human life is going to survive.
There can be little doubt that America is at war with its own ideals and that war is being waged against minorities of color and class, immigrants, Muslims, and Syrian refugees. Such brutality amounts to acts of domestic terrorism and demands not only massive collective opposition but also a new understanding of the conditions that are causing such sanctioned violence and the need for a fresh notion of politics to resist it. This suggests putting democratic socialism on the agenda for change.
The struggle for democratic socialism is an important goal, especially in light of the reign of terror of the existing neoliberal mode of governance. It is crucial to remember that as a firm defender of the harsh politics and values of neoliberalism, Trump preyed on the atomization and loneliness many people felt in a neoliberal social order that derides dependency, solidarity, community, and any viable notion of the commons. He both encouraged the fantasy of a rugged individualism and toxic discourse of a hyper-masculine notion of nativism, while at the same time offering his followers the swindle of a community rooted in an embrace of white supremacy, a white public sphere, and a hatred of those deemed irrevocably other. The ideology and public pedagogy of neoliberalism at the root of Trump's embrace of a new authoritarianism must be challenged and dismantled ideologically and politically.
Yet, the task of challenging the new authoritarianism will only succeed if progressives embrace an expansive and relational understanding of politics. This means, among other things, refusing to view elections as the ultimate litmus test of democratic participation and rejecting the assumption that capitalism and democracy are synonymous. The demise of democracy must be challenged at all levels of public participation and must serve as a rallying cry to call into question the power and control of all institutions that bear down on everyday life. Moreover, any progressive struggle must move beyond the fragmentation that has undermined the left for decades. This suggests moving beyond single issue movements in order to develop and emphasize the connections between diverse social formations.
At stake here is the struggle for building a broad alliance that brings together different political movements and, as Cornell and Seely observe, a political formation willing to promote an ethical revolution whose goal "is not only socialism as an economic form of organization but a new way of being together with others that could begin to provide a collectively shared horizon of meaning."
Central to a viable notion of ideological and structural transformation is a refusal of the mainstream politics of disconnect. In its place is a plea for broader social movements and a more comprehensive understanding of politics in order to connect the dots between, for instance, police brutality and mass incarceration, on the one hand, and the diverse crises producing massive poverty, the destruction of the welfare state, and the assaults on the environment, workers, young people and women.
(Note: You can view every article as one long page if you sign up as an Advocate Member, or higher).