Reprinted from Jonathan Cook Blog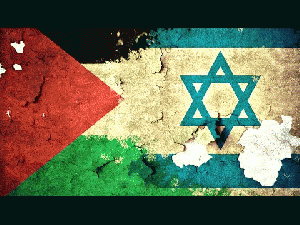 Right-wing Israeli organizations have been quietly escalating "legal warfare" against the Palestinian leadership in an attempt to dissuade it from bringing war crimes charges against Israel at the International Criminal Court.
The latest case against the Palestinians, filed in the US, threatens lengthy jail sentences and heavy fines against Hamas leaders, including Khaled Mashal, for briefly closing Israel's only international airport during Israel's attack on Gaza last summer.
It follows a decision by a New York jury in February to impose $218m damages on the Palestinian Authority, the Palestinian government-in-waiting in the occupied territories. The compensation relates to six attacks more than a decade ago, at the start of the second intifada, in which US citizens were killed or injured.
The legal campaign, which exploits loosely defined anti-terrorism laws in the US, appears designed to exhaust the Palestinian authority's existing financial reserves and isolate it from funding sources in the region.
Comments from Shurat HaDin, a legal group that initiated the action against the PA, indicate that the intention is to push Palestinian institutions toward collapse, both as a way to weaken efforts to resist Israel's occupation and to destroy any possibility of Palestinian statehood.
Punishing Palestinians
Last December, as the PA case opened, Shurat HaDin's director, Nitsana Darshan-Leitner, warned that the goal was to create "financial instability" for the Palestinians. She added that harsh financial penalties would be a test of the PA's readiness for statehood: "If they want to become a state, they have to show that they can meet their obligations."
The $218m award and similar ones that may be approved by US juries in the future could potentially bankrupt the PA.
Palestinian officials have already warned that the PA is in dire financial trouble after Israel recently withheld millions in tax revenues it collects on the Authority's behalf.
Palestinian institutions also risk finding themselves financially marooned after Israeli legal groups scored a success in the US last week against a leading Middle East bank.
In a precedent-setting case last September, a US jury found the Jordan-based Arab Bank liable for 24 attacks, blamed on Hamas, in which US citizens were hurt or killed. The bank was shown to have made transactions to accounts belonging to Hamas members.
A federal judge in Brooklyn upheld that verdict last week, even though the bank had demonstrated it followed standard industry practices. The door is now open to some 300 victims and their relatives to claim damages, likely to run into the hundreds of millions of dollars.
The ruling's wider significance is that it is likely to make most banks wary of operating in the occupied Palestinian territories for fear of handling accounts that may later be shown to belong to Palestinians involved in attacks against Israel.
Similar cases are pending against other banks, including the Bank of China, Credit Lyonnais and a unit of the Royal Bank of Scotland.
Move to Hague court
The raft of recent cases in the US launched by Israeli organizations has been largely overlooked as world attention has focused instead on Palestinian efforts to use legal action against Israel.
This month the Palestinian Authority became an official member of the International Criminal Court (ICC).
(Note: You can view every article as one long page if you sign up as an Advocate Member, or higher).