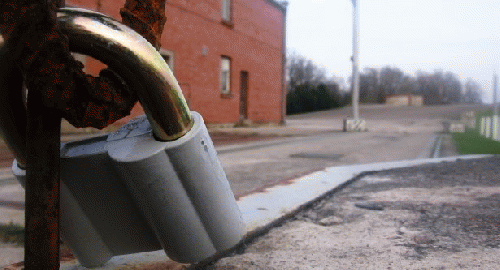 Free trade locks us down
(
Image
by
Economy In Crisis
)
Details
DMCA
The past couple of years, President Obama has been shoving down our throats the idea of more "free trade" agreements. He has been trying to sell Americans to the idea of joining the Trans Pacific Partnership (TPP), the Transatlantic Trade and Investment Partnership (TTIP), and the Trade in Services Agreement (TISA) claiming that it will help our economy as well as our trading partners. However, studies find the complete opposite occurs when "free trading."
Obama is promising through these three trade deals an increase in jobs here at home because of the increasing amount of exports. However he fails to mention how imports exceed exports, resulting in our enormous trade deficit. The administration has given specific promises that the TPP will create 650,000 U.S. jobs. However, this "illusion" was debunked by a study done by The Washington Post. The author of the study stated "the correct number is zero (in the long run), not 650,000.
The reality is that the TPP is actually more likely to cost us jobs and worsen inequality across America. The mere fact that we are considering to trade with Vietnam should raise red warning flags for us. Vietnam has a minimum wage of $0.56 cents cents an hour. What does trading with them do for America? The Center for Economic and Policy Research found that the TPP would force wages down even more, simply because Vietnam is involved in this deal.
Not to mention the fact that all of these "promises" from Obama can't actually be justified because the TPP is strictly confidential and has not been made to the public. President Obama promised that the TPP has strong labor standards to protect Americans from having more jobs shipped overseas. How do we know he is telling the truth of we can't read the TPP?
We can't trust our so called "trusted" political leaders. Many would argue that we specifically cannot trust President Obama since in his 2008 campaign he said that he would re-negotiate NAFTA and instead he negotiates an even bigger NAFTA-style agreement.
We must not believe what the media is trying to shove down our throats regarding these "free trade" agreements. We were promised very similar promises with NAFTA in 1994, with China in the 2000s, with CAFTA in 2006, and with KORUS in 2012. Absolutely all of these agreements, no exceptions, have worsened our economy. It is time that we stop negotiating agreements that are devastating our country.