Reprinted from Truthdig
Hillary Clinton
(
Image
by
cliff1066™
)
Details
DMCA
v>
In her quest for the Democratic presidential nomination, Hillary Clinton has lately promoted herself as a populist defender of the middle class. To that end, she attempted to distance herself last week from a controversial 12-nation trade deal known as the Trans-Pacific Partnership, which would set the rules of commerce for roughly 40 percent of the world's economy.
READ: More 2016 Candidates Embrace the Donald Trump Zeitgeist ... Including Hillary Clinton
As with similar business-backed trade pacts, labor unions, environmental groups and public health organizations are warning that the deal could result in job losses, reduced environmental standards, higher prices for medicine and more power for corporations looking to overturn public interest laws. And so, in her quest for Democratic primary votes, Clinton is suddenly trying to cast herself as a critic of the initiative.
"I did not work on TPP," she said after a meeting with leaders of labor unions who oppose the pact. "I advocated for a multinational trade agreement that would 'be the gold standard.' But that was the responsibility of the United States Trade Representative."
The trouble, of course, is that Clinton's declaration does not square with the facts.
CNN has reported that during her tenure as U.S. secretary of state, Clinton publicly promoted the pact 45 separate times. At a congressional hearing in 2011, Clinton told lawmakers that "with respect to the TPP, although the State Department does not have the lead on this -- it is the United States Trade Representative -- we work closely with the USTR." Additionally, secret State Department cables published by the website WikiLeaks show that her agency -- including her top aides -- were deeply involved in the diplomatic deliberations over the trade deal.
In a series of cables in late 2009 and 2010, State Department officials outlined their extensive discussions about the pact with government officials from New Zealand. At one point, State Department officials in that country requested an additional employee to specifically "allow the Economics Officer to focus on preparations for Trans-Pacific Partnership trade negotiations."
David Sirota is a full-time political journalist, best-selling author and nationally syndicated newspaper columnist living in Denver, Colorado. He blogs for Working Assets and the Denver Post's PoliticsWest website. He is a Senior Editor at In These Times magazine, which in 2006 received the Utne Independent Press Award for political coverage. His 2006 book, Hostile Takeover, was a New York Times bestseller, and is now out in paperback. He has been a guest on, among others, CNN, MSNBC, CNBC and NPR. His writing, which draws on his (more...)

The views expressed herein are the sole responsibility of the author and do not necessarily reflect those of this website or its editors.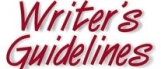 STAY IN THE KNOW
If you've enjoyed this, sign up for our daily or weekly newsletter to get lots of great progressive content.
To View Comments or Join the Conversation: