Vermont Senator Bernie Sanders
(
Image
by
Marta Steele
)
Details
DMCA
ring the screen with DT for at least 15 minutes on MSNBC last night (May 5), Rachel Maddow turned to a surprising and lately (mostly) ignored subject, Democratic primaries presidential candidate Sen. Bernie Sanders.
She will, she implied, fly to Burlington, Vermont, this evening to interview him in his home city, she said, and the content will be exciting.
I had, that day, posted on her website a complaint about the station's preoccupation with Stupid, with hardly a mention of arguably the most powerful man in the world at this point, one whose following could make or break former SoS Hillary Clinton's candidacy. She currently holds a 10-point lead over Trump at the national level, while Sanders's lead is higher. Hillary is therefore more vulnerable to Trump's finagling than Bernie.
Who knows? I wouldn't dismiss Trump Powers quite yet, according to a tip from an expert.
Will Bernie declare candidacy as an independent? I'd guess not. I will attempt no further conjecturing at this point, since the main news is that cable news is refocusing on Bernie, at least this evening, and promises big news.
If you find cable tv distasteful and if Rachel is promising more than she'll deliver, perhaps because ratings are plunging, I'll let you know tomorrow if someone else doesn't first.
Perhaps the public is sick and tired of this Trump preoccupation. I don't claim credit for the shifted concentration this evening. I want more Bernie coverage, period. MSNBC dismissively aired only part of his victory speech in Indiana, turning to it after the beginning and before the end.
Let's hope that this attitude changes once and for all.
Let's hope that Trump will be a curious bump in history and little more.
In this hope I'm joined by . . . Karl Rove in addition to many other "strange bedfellows."
Stranger things have happened.
Stay tuned.
Rarely do I encourage cable news as a medium of choice.
2 2 1
Rate It | View Ratings
Marta Steele is an author/editor/blogger who has been writing for Opednews.com since 2006. She is also author of the 2012 book "Grassroots, Geeks, Pros, and Pols: The Election Integrity Movement's Nonstop Battle to Win Back the People's Vote, (more...)

The views expressed herein are the sole responsibility of the author and do not necessarily reflect those of this website or its editors.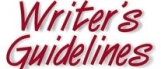 STAY IN THE KNOW
If you've enjoyed this, sign up for our daily or weekly newsletter to get lots of great progressive content.
To View Comments or Join the Conversation: