Trump has reversed 40 years of nuclear de-escalation by tweeting his "Let there be an arms race," as the New Start Treaty is still reducing nuclear warhead, the process of decreasing nuclear risk of war has been re-enforced by the Nuclear Modernization Act, which provides for new methods of delivery (such as the 80 billion for new bombers that can reach Moscow and Beijing) and ungrading existing weapons. The plan was introduced and passed by Republicans, by 44 to 36 Dems (for) with only 13 (7 Democrats) voting against. The plan is estimated to cost a trillion dollars, and it serves to end the de-escalation process and begin anew, an arms race that will embolden hardliners in Russia, China, and every other nuclear power, as well as Iran, which just got rid of its nuclear weapons insfrastructure and now is being threatened by Trump favorites like John Bolton (Bomb Iran), whom Trump describes as "a good man."
He was likely not chosen as Secy of State because of opposition in Congress, and some even think because of his mustache, which Trump does not think looks the part.
Donald Trump rejected Secretary of State candidate John Bolton over his moustache, adviser reveals (independent.co)
"I watched him yesterday, actually, and he was very good in defending me in some of my views, and very, very strong. And I've always liked John Bolton. Well, we are thinking about it, Hugh. I will say that. We are thinking about it ( ie choosing him as Secy of State)."
Trump has praised Bolton before, calling him "a tough cookie," who "knows what he's talking about" in August 2015 and praised him as "terrific."
John Bolton
(
Image
by
Gage Skidmore
)
Details
DMCA
Good ideas but bad mustache. Trump likes his ideas (Bomb Iran).
Such bizarreness aside, the GOP voted months ago to ban the CBO from estimating the cost of this new escalation. Why? What do they fear? A public outcry? Questions about how will you pay for something that has no military justification (we can already blow up the entire planet 30 times)? Questions about how this will only provoke other nations to increase their nuclear capacity? Why would ignorance be preferred to a cost analysis?
Here, I think, is why the GOP thinks knowing less is better:
"Withholding information is the essence of tyranny. Control of the flow of information is the tool of the dictatorship." " Bruce Coville
"."The leading student of business propaganda, Australian social scientist Alex Carey, argues persuasively that "the 20th century has been characterized by three developments of great political importance: the growth of democracy, the growth of corporate power, and the growth of corporate propaganda as a means of protecting corporate power against democracy."
(Note: You can view every article as one long page if you sign up as an Advocate Member, or higher).
3 3 2
Rate It | View Ratings
retired, working radical egalitarian/libertarian socialist old school independent, vegan, survivor
The views expressed herein are the sole responsibility of the author and do not necessarily reflect those of this website or its editors.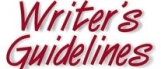 STAY IN THE KNOW
If you've enjoyed this, sign up for our daily or weekly newsletter to get lots of great progressive content.
To View Comments or Join the Conversation: