Reprinted from Smirking Chimp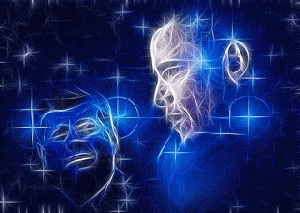 Hope For change
(
Image
by
Beverly & Pack
)
Details
DMCA
>
"Hope and change!"
Those were Barack Obama's magic words to rally progressives and young people in the United States behind his historic 2008 campaign.
And based on Obama's rhetoric and actions before 2008 -- as a community organizer, as a state senator and as a US Senator -- everyone had reason to believe that his campaign represented a rebirth of progressive values in the US.
That's what people campaigned for; that's what people voted for.
But it's not what we got.
And that was pretty clear already in 2011 as Barack Obama ran for re-election against Mitt Romney.
He promised health care for all -- we got a health care exchange market that's hugely profitable for insurance companies.
He ran as a friend of labor -- but he hasn't done much to protect labor from governors like Scott Walker, who systematically stripped away collective bargaining rights in Wisconsin during Obama's terms.
He didn't close Gitmo, he didn't end the Patriot Act and he didn't end the wars in the Middle East.
Granted, Obama was blocked at every turn ever since his inauguration -- when Republicans in Congress plotted to make him a one-term president instead of getting anything done.
But those are still the issues that Americans care about -- and those are the issues that Obama built his career on and campaigned on.
Seriously -- take a look at Obama speaking back in 2003 at an AFL-CIO event.
That's Barack Obama as a state senator just over 10 years ago, speaking at an event hosted by the largest federation of unions in the United States -- promoting universal health care.
But by the time he was running seriously against Hillary Clinton in 2008, he had changed his tune slightly.
Even then, his answer was hedged in such a way that he could appeal both to the centrist "pragmatic" democrats and still give the progressive wing hope.
(Note: You can view every article as one long page if you sign up as an Advocate Member, or higher).