Since the attacks in Paris on Friday evening, social media has become awash with images of Eifel Towers contorted to CND symbols; to rainbow teardrops in the form of Tricolors and too many more memes expressing sentiments which exhort us to pray, think of, or empathize with Paris.
Some of it is well-meaning in intention; most is sentimental, inadvertently comical; all of it is, ironically - and quite grossly - misplaced. Perhaps people who rely upon a media geared to the agendas of governments may be forgiven that in such an eclectic outpouring of sentiment on behalf of the 129 lives lost in Paris they ignore the deaths of hundreds of innocents who die as a result of Western actions in the Middle East and North Africa--perhaps.
But one wonders why the lives of almost 300 Russians in the skies above Egypt a couple of weeks ago did not seem worthy of such a response? Why the internet did not become engulfed with Russian flags or people suddenly become Muscovite in empathy - are the lives of 300 Russians worth less? And what of those who in their hundreds die each day across much of the Middle East and North Africa? Have their lives become so devalued as a human commodity that they are scarcely regarded at all? It is an inescapable conclusion which few seem able to contemplate. To these other victims it seems rather insulting to display the French flag - a symbol of the French State - which has continued its bombing campaign against the nebulous ISIS today. Surely such support should be considered at best misplaced; at worst a denial of the principle of equal regard for human life?
Of course, government and media wish to focus our attention on the events in Paris: the military campaigns and interventions in the Middle East and North Africa which form the main plank of US and European foreign policy have ground to a halt amidst public skepticism and distrust of government motives - and with good reason, because they have been marked by failure and have exposed their authors as untruthful, self-regarding manipulators.
The focus is clearly disproportionate and insulting to those who have died in so many countries, but it also has a far more dangerous effect: it mobilizes the greatest of tools a government may call upon: a mob mentality which reduces humanity to the thinking capacity of a flock of mad sheep. More importantly, it polarizes and strengthens public opinion in favor of military intervention. Thus governments, who last week could muster no public backing for further military adventures in the Arab world, can feel confident today that public opinion favors them. Of course, it should not be so, because violence always begets violence and we can be certain of one thing only: that every military action has its equal and opposite terrorist reaction: it is the First Law of Aggression - but public opinion is as illogical and intemperate as a wayward child and does not baulk at actions which may prove counter-productive in the long term.
The sickening scenes in Paris disgust and appall all normal people - 129 people dead in one of Europe's great cities is shocking by any measure. Once again, innocent people suffer as a result of their government's aggressive foreign policy and from the vicious premeditated backlash of those they would subdue.
However, without diminishing the impact of this sad event, we should not lose sight of the fact that in countries across the Middle East and North Africa, the death tally in the past 14 years runs to multiple millions of innocent people; that every day in Syria (whose death toll now surmounts 250,000 people) hundreds of innocent people die and many more are maimed or injured.
Nor should we forget that France is one of 11 countries this year to have engaged in bombing attacks on various parties in the region. We are right to condemn the attacks in Paris; but we should equally condemn the attacks across the Middle East and North Africa which the US and many European countries (including France) have pursued in furtherance of geo-economic aims. There can be few winners in this kind of war, but there will be many losers - and the greatest of all losers will be those who simply wish to live their lives in peace and for whom the presence of oil and gas pipelines/resources in their territory must be regarded as the greatest calamity.
Almost as sickening as the unthinking mob with its faux platitudes is the sight of Obama and Hollande (and any other leader who can scramble on to the bandwagon of rehearsed outrage) spouting interminable nonsense from their pulpits of self-aggrandizement - "we stand together", "it is an attack on us all" "we will not be intimidated". No we don't, no it isn't and of course ordinary people are intimidated by wanton violence, whomsoever its authors may be.
Doubtless these attacks in Paris will result in a redoubling of efforts to attack Syria/ISIS/Al Qaeda/Taliban/Saddam/Ghaddafi et al, ostensibly with the objective of "protecting our freedoms" but with the real intention of subduing opponents to secure energy pipeline networks and consolidate the geometry of resource routes in the region. We can be equally certain that governments in Europe and the US will use the attacks to impose greater curbs on the freedom and liberties of their own citizens.
It is a black time for the people of Paris indeed; but it is a blacker time for anyone in Europe or the US who would restrain government and who prizes individual liberty.
2 2 1
Rate It | View Ratings
I was educated at the University of Manchester, Swansea University and the Polytechnic of Wales, where I studied History, Philosophy and Intellectual and Art History (MA). I have lived and worked in Ireland, Germany and Holland and the UK as a (more...)

The views expressed herein are the sole responsibility of the author and do not necessarily reflect those of this website or its editors.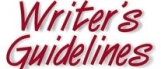 STAY IN THE KNOW
If you've enjoyed this, sign up for our daily or weekly newsletter to get lots of great progressive content.
To View Comments or Join the Conversation: