F-16_16
(
Image
by
marksontok
)
Details
DMCA
>
Sartaz Aziz is not the one to say anything lightly; he has eons of experience in the affairs of the state and most of all in diplomatic talk. He knows what a pause means and what a silence. So when he says that his country, Pakistan, is home to the Taliban, there is a reason to sit up and take notice.
Not that it has been such a secret either. The Taliban has been under the protection of Pakistan and its army since the mujahedeen days and it has been such an open secret that no one really bothered to even seek a confirmation from Pakistan. But if a responsible and experienced foreign-affairs advisor to Pakistan's Prime Minister were to say that his country has been hosting the Taliban leadership, there is a need to take a close look at what is happening in Pakistan.
Sartaz Aziz made no bones about it either. "We told them (Taliban leaders that) we have hosted (them) enough for 35 years, and we can't do it any more because the whole world is blaming us," he said and added that Pakistan had used this leverage to bring them to the negotiating table.
Some quick, and insightful, conclusions can be drawn from this short statement of Pakistan's topmost diplomat.
One, that Pakistan has been hosting the Taliban ever since the US bombed the terrorist hideouts in Afghanistan following the 9/11 attacks.
Second, that Taliban leaders were given Quetta and the surrounding areas to make a home away from home for the terrorist group.
Third, all these years Pakistan had enough hold over the Taliban leadership to either defeat them or expel them or bring them to the negotiating table. The fact that they did not, tells you how closely linked is Pakistan to the terrorist group. Not to be forgotten is that Pakistan still continues to protect the Taliban and, no less important, many of their allies, including al Qaeda.
Now this confession or admission comes at a time when the United States has been mulling to sell half a dozen F-16s to Pakistan. It has since approved the sale but the question remains how Washington can give the country fighter jets, which protected and patronised a terrorist group that has been killing the US forces since 2002. Several thousand US soldiers have died fighting the Taliban in Afghanistan. Washington should have learnt its lessons and held back the sale.
The people of US must ask the Obama administration the compulsion and haste for selling fighter jets to a country that has openly admitted sheltering a terrorist group that has been killing American soldiers for over a decade now. The Barack Obama administration has lot to answer on this issue.
The Sartaz Aziz statement also dispels the notion that Pakistan will at any time soon be giving up its policy of patronising terrorist groups. He made no such mention. He could have said that now that his country was also a victim of terrorism and thousands have died since 2002, it was time his country gave up the policy of protecting terrorist groups.
He should have remembered what his Prime Minister said not long ago, that there was no bad or good Taliban. Nawaz Sharif clearly meant that the Taliban were a terrorist group and enemy of Pakistan. His statement came in the wake of the dastardly killing of children in Peshawar. Now here is his advisor telling the world, a year down the line, that the Taliban were their guests and they were obviously good guys.
If the Taliban are their guests, so has been their allies and associates. Needless to say, this is also not a secret. In May 2011, the lie was squarely nailed when the US found al Qaeda chief Osama bin Laden enjoying a good and peaceful life in Abbottabad and killed him.
For 10 years, everyone in Pakistan had been in denial of Pakistan of sheltering al Qaeda chief. Once it was proved beyond any reasonable doubt that bin Laden was in Pakistan, the spin doctors on the payroll of Pakistan army spread the disinformation that no one in Pakistan was aware of his presence next to the Pakistan Military Academy and the garrison town filled with retired army officials. Roughly five years later, there is no longer any doubt that bin Laden was protected and sheltered by Pakistan army.
Now Sartaz Aziz has made it official that Pakistan was also hosting the Taliban.
These admissions and confessions lead to one singular conclusion that Pakistan is a terrorist-sponsoring state and should be shamed and sanctioned as such by the international community. Not that this has been a secret either.
At least the US should acknowledge that its non-major NATO ally is the biggest terrorist sponsor and not sell fighter jets, which at some point of time will end up killing American soldiers and allies as in the past.
A blogger since July 2008 James Duglous Crickton is a London based consultant working with a consultancy firm focusing on Asia, particularly South Asia and East Asia. Political Research is his functional focus area. While his interests are (
more...
)
The views expressed herein are the sole responsibility of the author and do not necessarily reflect those of this website or its editors.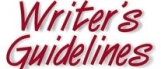 STAY IN THE KNOW
If you've enjoyed this, sign up for our daily or weekly newsletter to get lots of great progressive content.
To View Comments or Join the Conversation: