It makes no sense to me that the Chicago Tribune should be so shy about validating the activism of Bernie Sanders, when the Tribune actually documented his arrest here in Chicago during the Civil Rights protests in 1963. He is the only unbought Democratic presidential candidate and has always stood up for equality for all here in Illinois.
All newspapers could make the difference is letting minorities and people of color know about what the Tribune reported back in 1963 by validating his activism to the benefit of our city and our country.
Illinois is a vital state and the primary is coming up. It's time that publishers made newspapers relevant and timely by introducing the true nature of the man running against Hillary Clinton. There are many African American, Hispanic or other minority people of color who would only believe anything about either candidate from reading about it in their newspaper.
The hero that awaits their vote can make a change in allowing the citizens to have part in making their vote count and having opportunity to vote in their own best interests.
Illinois is full of many things that must to be changed, like starting with Criminal Justice and so many people of color incarcerated. We need to undo the Tough on Crime system brought on by the Clinton years.
Re: poverty and the low minimum wage: Bernie wants to raise it to $15. More people have money, there is more money being spent. We all win. Bernie is against the death penalty, Hillary Clinton is not.
Publishers and editors could make newspapers relevant and indispensable in this time of electronic social media, like:
http://www.chicagotribune.com/news/ct-bernie-sanders-1963-Chicago-arrest-20160219-story.html
arrest-20160219-story.html
http://www.huffingtonpost.com/casar-vargas/why-latinos-should-vote-
f_1_b_7732592.html
As a Bernie supporter, I traveled to Iowa to canvas
before the caucus and I've done phone banking for Bernie, doing everything I can with the goal to improve the lives of my children and grandchildren. I am so excited that the young people coming up are enthusiastic and not intimidated by the yoke that their parents have born from the rigged economic system that we have currently.
The Chicago Tribune has plenty of good reasons it should endorse Bernie Sanders, going back to the early days when it documented his being arrested to protest racial inequalities, while Hillary was at the same time a Young Republican working to elect Barry Goldwater as President.
Newspapers could get themselves up-to-date, by educating and even supporting the progressive movement that is happening now.
I challenge you to put out a prophetic headline even before the Illinois primary stating "BERNIE WINS".

Don't put one more nail in the coffin of the paper news media's relevancy in today's world. Be an honest, unbought and relevant tool to get the word out that a free America is coming. Be the outlet for the change that is coming. It
will come now with your help and be much noticed by the populace. Making a bold statement of support and endorsement for Bernie Sanders will substantiate your earlier reporting and will help the paper to survive. If you do not step up to announce a sure win for Bernie Sanders as the only choice for equality for all, those that are informed will consider your silence a journalistic failure.
Monica Wood
Des Plaines, IL
773-262-4299
Interior Designer, Activist, Involved Citizen, Lover of my City of Chicago
The views expressed herein are the sole responsibility of the author and do not necessarily reflect those of this website or its editors.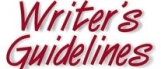 STAY IN THE KNOW
If you've enjoyed this, sign up for our daily or weekly newsletter to get lots of great progressive content.
To View Comments or Join the Conversation: