Philippine peso - Wikipedia, the free encyclopedia
(
Image
by
en.wikipedia.org
)
Details
DMCA
>
How the Bangladesh money landed with casino junket operator Kim Wong in the Philippines is still a mystery. It needs to be unravelled. His explanation is ingenuous to say the least because he claims that the money was a debt payment to him by fellow junket operator Shuhua Gao.
"A total of 1 billion pesos of the $81 million funds remitted to Rizal Commercial Banking Corp. (RCBC) on Jupiter Street, Makati City branch, came to my company. 450 million pesos of this money was debt payment to me by junket operator Shuhua Gao," the Chinese trader told the Philippines authorities. The remaining 550 million pesos was converted into chips and played in the casino, and he has since returned some money.
What can be the surmise? No need for a Sherlock Holmes, sir.
For the lead players in the Bangladesh heist - ISI, Paresh Baruah, Jamaat and China, not necessarily in that order, hurt by the Atiur Rehman hurdle the Filipino casinos is a tantalizing neutral route to multiply their money.
Did they get some help direct or indirect from Rehman baiters in the Bangladesh establishment? The jury is out still out. But his removal from the helm of the apex bank is no mean achievement for his detractors and pro-Pakistani elements alike. (Concluded)
A blogger since July 2008 James Duglous Crickton is a London based consultant working with a consultancy firm focusing on Asia, particularly South Asia and East Asia. Political Research is his functional focus area. While his interests are (
more...
)
The views expressed herein are the sole responsibility of the author and do not necessarily reflect those of this website or its editors.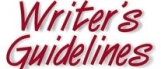 STAY IN THE KNOW
If you've enjoyed this, sign up for our daily or weekly newsletter to get lots of great progressive content.
To View Comments or Join the Conversation: