Reprinted from Mike Malloy Website
>
Two baldies. Both endangered.
Look for the new issue of TIME to see more of The Donald and The Eagle.
By the way -- is anybody else having a Putin flashback?
I'm waiting for the GQ cover with Trump bare-chested on a stallion, or wrestling a cobra or something. Posing with an American Bald Eagle. Despite (or because of) his over-the-top antics, his poll numbers continue to soar like ... well, you get it.
Have we reached the point in America, Truthseeker, where celebrity trumps intellect and experience? Pardon the pun... Saint Ronnie was elected twice on his gosh-darn homey personality and celebrity status, but at least he had actual political experience as Governor of California. Heck, Da Arnold is better qualified to be president than the hairflap. (Shhhhh ... don't give them any ideas ...)
Trump's wild popularity is emblematic of the decline of our American culture, values, and mores, but his potential candidacy is good news for the Democrats. It will be very difficult (but fun to watch) GOP chairman Reince Priebus thump his chest about being the Party of Adults when Trump is prancing around talking about hormonal female TV anchors, fat pig Rosie O'Donnell, bragging about bribing politicians so he can make them do his bidding, sputtering gobbledygook about repealing the 14th amendment, calling Mexicans rapists and criminals, denouncing John McCain's war hero status, or introducing Miss Universe candidates.
It's better than Palin, truly. And you have to wonder if he's really not a covert Democratic agent. He boasted that he contributed to Hillary to get her to attend his wedding (how many divorced presidents have we elected ... there's Reagan again!) -- are we sure they're not still in cahoots? Whether the nominee is Hillary, Biden, or Bernie, they can only benefit with Trump on the ticket.
Our shining ship of states is sliding into the toilet, but at least it's the NeoCons who will be diving in first!
Kathy never expected a career in radio as a talk show producer. Born and raised in Atlanta, Georgia, Kathy was completing her nursing degree when in 2001 - in an emergency - she was asked to fill in as the producer of Mike's program. Within a few (
more...
)
The views expressed herein are the sole responsibility of the author and do not necessarily reflect those of this website or its editors.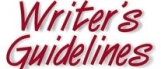 STAY IN THE KNOW
If you've enjoyed this, sign up for our daily or weekly newsletter to get lots of great progressive content.
To View Comments or Join the Conversation: