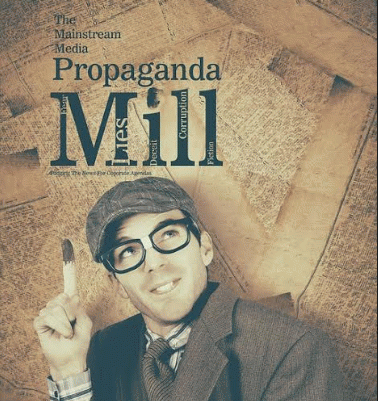 A few days before the 2016 election I contacted several publishers and told them they were on a list to be dealt with/ taken down after what was supposed to be a Clinton victory. This effort was against news sites and websites that spoke or wrote against current US policies that Clinton supported. As I was writing this Glen Greenwald's great article came out specifically about propornot. That plays a small part in this.
Journalists that said or wrote anything damaging to the Clinton campaign or supported her opponents in any way were targeted. News sites and journalists that failed to criticize Vladimir Putin, or worse; they were sympathetic of this or that Russian or Syria policy at any time are on the lists.
The implication isn't that Hillary Clinton had anything to do with this. She didn't, at least not directly. We're going to take a clear look at this, who is behind it, and why. The political stakes and stakeholders go far beyond the presidency. It was about setting the next 20 years of US policy, cabinet positions, and redefining what the United States of America is.
Long before this election, I became aware of an Inform & Influence Operation (IIO) against the American public. While researching this I came across a list of news sites that were going to be dealt with n following what was at the time thought to be an easy "Clinton victory."
Before the election I told different publishers this was in the works and the goal was to discredit and destroy alternate media sources and silence dissent.
The Donald Trump victory slowed this down a little bit for the moment, but redoubled the effort going into it. Let's look behind the Fake news of propornot that is the internet rage today. I've been keeping tabs on some of the players involved for over 1 1/2 years now.
Propornot is another incarnation of Stopfake or the Daily Dot. Both of these propaganda sites have been doing the same essential thing as propornot since the beginning of the 2014 Coup in Ukraine. In that sense there is nothing notable or remarkable about it. What is remarkable is the amount of press this crude website has generated and why.
The website itself is a compilation of working lists developed by different sources that now work in tandem. It's been over 3 years in the making and propornot is just the latest side dish.
OpEdNews, Washingtonsblog, ZeroHedge, Consortium News, RINF, Ron Paul Institute for Peace and Prosperity, the Vineyard of the Saker, and Off Guardian are among many others listed publicly and privately to developed website hit lists. Propornot pulls its own lists from sites and contacts like these. The base model is the Ukrainian website "PeaceMaker" which gained fame in March 2015.
The people that wrote the Ukrainian information policy and developed the methods for the "Myrotvorets" or Peacemaker website did so with the sole goal of creating a clearinghouse for killing dissent and dissenters. Site's like propornot are offspring from the 40,000+ people working on the projects. At the top of the heap the lists feed downward to feed activists workloads.
"Russian proxy sites are popping up and all the naive Americans posting their stories are easy to shut down. To counter, I just post a link to "Russian News And Russian Proxy News Sites " with a brief note and it usually stops. Education is a wonderful thing. There have been a ton of new websites started, probably just for this election, and I've simply recognized them as election propaganda sites. Not worthy for even this blog" The good news is I'm trying to gather listings for many of these sites and put them in some sort of a dump file for later. Let's see who uses them after this election is done."
Here is an example of their work in 2015. What exactly does "lets see who uses them mean ?"
(Note: You can view every article as one long page if you sign up as an Advocate Member, or higher).