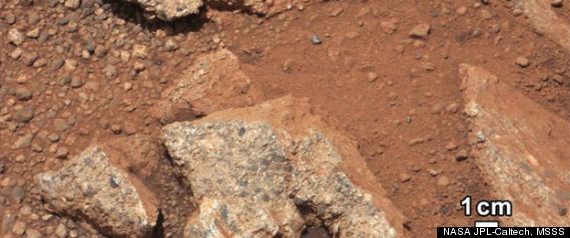 Copyrighted Image? DMCA
The Curiosity Rover has found evidence of an ancient stream that flowed "vigorously" on Mars where the Rover is now exploring, NASA said on Thursday.

NPR reports that this is "definitive proof" that water once existed on Mars.

Stream bed gravels were observed among the rocks on the surface of Mars, according to a statement from NASA.

"From the size of gravels it carried, we can interpret the water was moving about 3 feet per second, with a depth somewhere between ankle and hip deep," said Curiosity science co-investigator William Dietrich of the University of California, Berkeley.