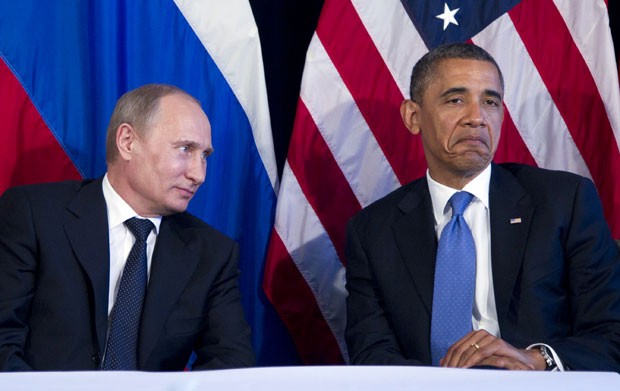 A highly disturbing report prepared by the Foreign Ministry on yesterdays nearly 3 ½ hour meeting between President's Putin and Obama at the G-20 Summit in Mexico states that Russia's leader was "shocked" after he told the US leader that America's Middle East policies were bringing the world to brink of total war to which Obama replied" "I don't care, maybe that's what we all need anyway."
Putin further was enraged at Obama, this report says, by the West's constant beating of "war drums" through the use of outright propaganda designed to inflame the American and Western publics into supporting a global war against those Middle Eastern nations that have moved against the US Dollar and include Iraq, Libya, Syria and Iran.
To all of Putin's concerns Obama barely responded focusing his attention, instead, on the global economic crisis and stating that a "New World Order" of some kind ...