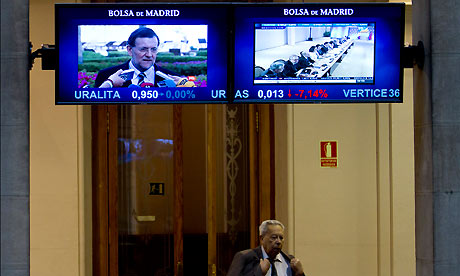 Copyrighted Image? DMCA
There is a growing expectation that Moody's may downgrade its ratings on UK banks this evening. The Guardian's banking correspondent Jill Treanor reports:

The market has been awaiting the news of a review by Moody's ever since the agency first announced in February that it was looking at more than 100 financial institutions in Europe and a handful of US banks.

Back in February, Moody's warned that Royal Bank of Scotland, 83% owned by the taxpayer, faced a one notch downgrade and Barclays and HSBC a downgrade of up to two notches. Lloyds Banking Group is also among those facing a downgrade. A downgrade can raise the borrowing costs of banks (as they may be deemed slightly less likely to pay back any loans) and also require them to post collateral against existing positions. RBS, for instance, has already warned that a one notch downgrade by a ratings agency could cost it...