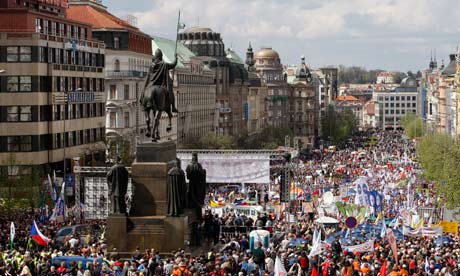 Copyrighted Image? DMCA
Tens of thousands of Czechs have staged one of the country's biggest protests since the fall of communism, marching in Prague against spending cuts, tax rises and corruption, and calling for the end of a centre-right government already close to collapse.

Police estimated between 80,000 and 90,000 workers, students and pensioners marched through the capital on Saturday to rally in Wenceslas Square. Chanting and whistling, the crowd held banners reading "Away with the government" and "Stop thieves".