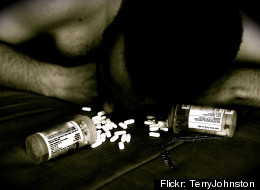 Copyrighted Image? DMCA
An uptick in teenagers overdosing on prescription drugs drove the almost doubling of fatal poisonings among American children, the Centers for Disease Control and Prevention reports Monday.

From 2000 to 2009, the number of children aged 15 to 19 who died from poisoning increased by 91 percent, the CDC says. The big jump in poisonings ran counter to the overall rate of deaths from unintentional injuries to people up to age 19, which fell 29 percent to 11 in 100,000 children, or 9,143 fatalities, in 2009.

Childhood death from poisoning rose 80 percent over the 10-year time period, owing largely to the huge increase in such deaths among children aged 15 to 19. Prescription drug abuse is to blame, according to the CDC.