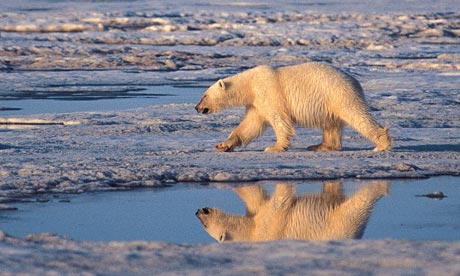 Copyrighted Image? DMCA
"You have to wonder: this is the guy in charge of all the science in the Arctic and he is being suspended just now as an arm of the interior department is getting ready to make its decision on offshore drilling in the Arctic seas," said Jeff Ruch, president of the group Public Employees for Environmental Responsibility. "This is a cautionary tale with a deeply chilling message for any federal scientist who dares to publish groundbreaking research on conditions in the Arctic."

The group filed an official complaint on Monnett's behalf on Thursday, accusing the government of persecuting the (PDF) scientist and interfering with his work. It seeks his reinstatement and a public apology.