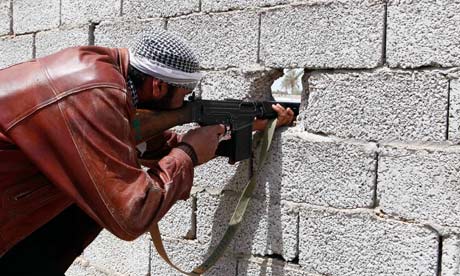 Copyrighted Image? DMCA
Rebel fighters in the besieged city of Misrata have won a significant victory by retaking key buildings that had been occupied by Muammar Gaddafi's forces for more than a month.

The Tameen office block, the city's tallest building, with a view across Misrata, was captured after bombardment by rebel forces. Numerous snipers were either killed or captured. Several other buildings nearby were also cleared, leaving the rebels in control of the northern end of Tripoli Street, the city's main thoroughfare, which Gaddafi's forces have been desperate to capture. Snipers had caused havoc in the city after they were sent in on 19 March, picking off civilians and rebels at will, as well as firing missiles from the roof of the buildings into civilian areas.