A3Update
August 28, 2009

International Coalition to Free the Angola 3
The Angola 3 and their supporters commemorate the anniversary of Katrina by remembering all those who died such needless deaths and acknowledging the suffering that continues to this day due to governmental neglect and deep-seated racism.
This special commemorative A3 newsletter includes a piece by Herman entitled To Serve the People: Angola 3 Celebrates Common Cause with Common Ground, and two recent articles, Homeless and Struggling In New Orleans by Jordan Flaherty, and The Hidden History ofKatrina by James Ridgeway.
Make levees, not war.
-International Coalition to Free the Angola 3
- Advertisement -
The Hidden History ofKatrina
By Jim Ridgeway
August 28, 2009
http://unsilentgeneration.com/2009/08/28/the-hidden-history-of-katrina/
Confronted with images of corpses floating in the blackened floodwaters or baking in the sun on abandoned highways, there aren't too many people left who see what happened following Hurricane Katrina as a purely "natural" disaster. The dominant narratives that have emerged, in the four years since the storm, are of a gross human tragedy, compounded by social inequities and government ineptitude-a crisis subsequently exploited in every way possible for political and financial gain.
But there's an even harsher truth, one some New Orleans residents learned in the very first days but which is only beginning to become clear to the rest of us: What took place in this devastated American city was no less than a war, in which victims whose only crimes were poverty and blackness were treated as enemies of the state
It started immediately after the storm and flood hit, when civilian aid was scarce-but private security forces already had boots on the ground. Some, like Blackwater (which has since redubbed itself Xe), were under federal contract, while a host of others answered to wealthy residents and businessmen who had departed well before Katrina and needed help protecting their property from the suffering masses left behind. According Jeremy Scahill's reporting in The Nation, Blackwater set up an HQ in downtown New Orleans. Armed as they would be in Iraq, with automatic rifles, guns strapped to legs, and pockets overflowing with ammo, Blackwater contractors drove around in SUVs and unmarked cars with no license plates.
"When asked what authority they were operating under," Scahill reported, "one guy said, 'We're on contract with the Department of Homeland Security.' Then, pointing to one of his comrades, he said, 'He was even deputized by the governor of the state of Louisiana. We can make arrests and use lethal force if we deem it necessary.' The man then held up the gold Louisiana law enforcement badge he wore around his neck."
The Blackwater operators described their mission in New Orleans as "securing neighborhoods," as if they were talking about Sadr City. When National Guard troops descended on the city, the Army Times described their role as fighting "the insurgency in the city." Brigadier Gen. Gary Jones, who commanded the Louisiana National Guard's Joint Task Force, told the paper, "This place is going to look like Little Somalia. We're going to go out and take this city back. This will be a combat operation to get this city under control."
Ten days after the storm, the New York Times reported that although the city was calm with no signs of looting (though it acknowledged this had taken place previously), "New Orleans has turned into an armed camp, patrolled by thousands of local, state, and federal law enforcement officers, as well as National Guard troops and active-duty soldiers." The local police superintendent ordered all weapons, including legally registered firearms, confiscated from civilians. But as the Times noted, that order didn't "apply to hundreds of security guards hired by businesses and some wealthy individuals to protect property...[who] openly carry M-16's and other assault rifles." Scahill spoke to Michael Montgomery, the chief of security for one wealthy businessman who said his men came under fire from "black gangbangers" near the Ninth Ward. Armed with AR-15s and Glocks, Montgomery and his men "unleashed a barrage of bullets in the general direction of the alleged shooters on the overpass. 'After that, all I heard was moaning and screaming, and the shooting stopped. That was it. Enough said.'"
Malik Rahim, a Vietnam veteran and longtime community activist, was one of the organizers of the Common Ground Collective, which quickly began dispensing basic aid and medical care in the first days after the hurricane. But far from aiding the relief workers, Rahim told me this week, the police and troops who began patrolling the streets treated them as criminals or "insurgents." African American men caught outside also ran the risk of crossing paths with roving vigilante patrols who shot at will, he says. In this dangerous environment, Common Ground began to rely on white volunteers to move through a city that had simply become too perilous for blacks.
In July, the local television station WDSU released a home video, taken shortly after the storm hit, of a local man, Paul Gleason, who bragged to two police officers about shooting looters in the Algiers section of New Orleans.
"Did you have any problems with looters," [sic] asked an officer.
"Not anymore," said Gleason.
"Not anymore?"
"They're all dead," said Gleason.
The officer asked, "What happened?"
"We shot them," said Gleason.
"How many did you shoot?
"Thirty-eight."
"Thirty-eight people? What did you do with the bodies?"
"We gave them to the Coast Guard," said Gleason.
Gleason told his story with a cup of red wine in one hand and riding a tractor from Blaine Kern's Mardi Gras World.
Although the government's aid efforts were in chaos, those involved in the self-generated community rescue and relief efforts were often seen as a threat. Even so, Common Ground, founded in the days after Katrina hit, eventually managed to serve more than half a million people, operating feeding stations, opening free health and legal clinics, and later rebuilding homes and planting trees. But they "never got a dime" from the federal government, says Rahim. The feds did, however, recruit one of Common Ground's founders, Brandon Darby, as an informant, later using him to infiltrate groups planning actions at the 2008 Republican National Convention.
And while the government couldn't seem to keep people from dying on rooftops or abandoned highways, it wasted no time building a temporary jail in New Orleans.
Burl Cain, the warden of the notorious Angola Prison, a former slave plantation that's now home to 5,000 inmates, was rushed down to the city to oversee "Camp Greyhound" in the city's bus terminal. According to the New Orleans Times-Picayune, the jail "was constructed by inmates from Angola and Dixon state prisons and was outfitted with everything a stranded law enforcer could want, including top-of-the-line recreational vehicles to live in and electrical power, courtesy of a yellow Amtrak locomotive. There are computers to check suspects' backgrounds and a mug shot station-complete with heights marked in black on the wall that serves as the backdrop."
In the virtual martial law imposed in New Orleans after Katrina, the war on the poor sometimes even spilled over into the war on terror. In his latest book Zeitoun, published in July, Dave Eggers tells the story of a local Syrian immigrant who stayed in New Orleans to protect his properties and ended up organizing makeshift relief efforts and rescuing people in a canoe. He continued right up until he was arrested by a group of unidentified, heavily armed men in uniform, thrown into Camp Greyhound, and questioned as a suspected terrorist. In an interview with Salon, Eggers said:
Zeitoun was among thousands of people who were doing "Katrina time" after the storm. There was a complete suspension of all legal processes and there were no hearings, no courts for months and months and not enough folks in the judicial system really seemed all that concerned about it. Some human-rights activists and some attorneys, but otherwise it seemed to be the cost of doing business. It really could have only happened at that time; 2005 was just the exact meeting place of the Bush-era philosophy towards law enforcement and incarceration, their philosophy toward habeas corpus and their neglect and indifference to the plight of New Orleanians.

Through all the time that the federal and local governments, in concert with wealthy New Orleanians, were pitching their battle, there was virtually no one fighting on the other side. Reviewing the "available evidence" a month after Katrina, the New York Times concluded that "the most alarming stories that coursed through the city appear to be little more than figments of frightened imaginations." The reports of residents firing at National Guard helicopters, of tourists being robbed and raped on Bourbon Street, and of murderous rampages in the Superdome-all turned out to be false.
Since then it has become increasingly clear that the truth of what happened in New Orleans-vigilantism and racially tinged violence, a military response that supplanted a humanitarian one-is equally sinister.
-------------------
Born in 1936, James Ridgeway has been reporting on politics for more than 45 years. He is currently Senior Washington Correspondent for Mother Jones, and recently wrote a blog on the 2008 presidential election for the Guardian online. He previously served as Washington Correspondent for the Village Voice; wrote for Ramparts and The New Republic; and founded and edited two independent newsletters, Hard Times and The Elements.
Ridgeway is the author of 16 books, including The Five Unanswered Questions About 9/11, It's All for Sale: The Control of Global Resources, and Blood in the Face: The Ku Klux Klan, Aryan Nations, Nazi Skinheads, and the Rise of a New White Culture. He co-directed a companion film to Blood in the Face and a second documentary film, Feed, and has co-produced web videos for GuardianFilms.
Additional informationand samples of James Ridgeway's work can be found on his web site, http://jamesridgeway.net.

Angola 3 Celebrates Common Cause with Common Ground
We are not surprised that Malik Rahim is being hailed as one of the heroes of Hurricane Katrina. In 1997, Malik rediscovered information on our case and made it his mission to bring attention to the plight that Albert, King, myself and so many other Louisiana prisoners have endured in being unfairly convicted and sentenced. The Angola Three went from obscurity to international recognition thanks to Malik's efforts.
Malik has brought the same energy and vision to his groundbreaking work with Common Ground Collective. His vision has expanded to meet the magnitude of response required to deal with the crisis at hand. A lifetime of service beginning with the Black Panther Party and continuing with programs for ex-offenders and housing advocacy are the strong background that Malik draws on in his current efforts. Joined by a remarkable array of young, skilled professionals and activists, together they are creating a model for cooperative community needs-based service programs and collective action.
The Angola Three are proud to be affiliated with Malik and Common Ground and join in their call for legal assistance in assessing the cases of numerous individuals arrested and imprisoned after the hurricane, many of whom have not yet been charged and sit in limbo while the state continues to keep its court system closed post-Katrina! Angola, a 5000-capacity facility, has had an increase of 3,000 prisoners, mostly men, but some women as well. This has caused severe overcrowding. Many prisoners are living in tents and all are being double bunked - even CCR is not exempt.
At the same time, Govenor Blanco is calling for a special session of the legislature to address the prison situation in Louisiana, which incarcerates more individuals per capita than any other state in the union. Faced with a $4 billion deficit, Blanco is looking to the prison industrial complex as a place to start cutting dollars. Blanco is reportedly reviewing the elimination of the life sentence laws and wants to change life sentences to fixed sentences so that prisoners have a chance at parole. She is soliciting proposals from groups doing prison work in Louisiana.
The Angola Three would like to see Common Ground Relief submit a proposal to this forum. We have long believed that the life-without-parole sentences presently being served by thousands of Louisiana prisoners are inhumane, not to mention financially senseless. The Louisiana legislature should enact changes in the law that would allow lifers to rehabilitate themselves and earn release from prison. This would be a humane and realistic approach to sentencing reform in Louisiana.
Additionally, the current fiscal and structural crises in Louisiana appear to provide an appropriate time to raise the issue of eliminating the death penalty and substituting fixed sentences as an alternative cost-saving strategy. We look forward to working with Common Ground in their continued efforts to provide services and strategies in the rebuilding of New Orleans and the Gulf Coast. As Malik has stated, it is time to supplant the slave syndicate that has prevailed for so long in this state. Malik also talks about the spirit of Emmett Till saving New Orleans from total destruction. We believe it is the spirit of Loubertha Johnson, Malik's mother who passed from this life in September of 2004 that is blessing the efforts of Common Ground Relief!
Power to the People,
Herman Wallace,
Angola 3

Homeless and Struggling In New Orleans
On the Fourth Anniversary of Katrina, New Orleans is Still Far From Recovery
by Jordan Flaherty
August 25th, 2009
http://dissidentvoice.org/2009/08/homeless-and-struggling-in-new-orleans/
Crawling through a hole in a fence and walking through an open doorway, Shamus Rohn and Mike Miller lead the way into an abandoned Midcity hospital. They are outreach workers for the New Orleans organization UNITY for the Homeless, and they do this all day long; searching empty houses and buildings for homeless people, so they can offer services and support. "We joke about having turned criminal trespass into a fulltime job," says Rohn.
Up a darkened stairway and through the detritus of a building that looks like its been scavenged for anything of value to sell, Rohn and Miller enter a sundrenched room. Inside is Michael Palmer, a 57-year-old white former construction worker and merchant seaman who has made a home here. Palmer - his friends call him Mickey - is in some ways lucky. He found a room with a door that locks. He salvaged some furniture from other parts of the hospital, so he has a bed, a couch, and a rug. Best of all, he has a fourth-floor room with a balcony. "Of all the homeless," he says, "I probably have the best view."
Mickey has lived here for six months. He's been homeless since shortly after Katrina, and this is by far the best place he's stayed in that time. "I've lived on the street," he says. "I've slept in a cardboard box." He is a proud man, thin and muscled with a fresh shave, clean clothes and a trim mustache. He credits a nearby church, which lets him shave and shower.
But Palmer would like to be able to pay rent again. "My apartment was around $450. I could afford $450. I can't afford $700 or $800 and that's what the places have gone up to." Keeping himself together, well-dressed and fresh, Mickey is trying to go back to the life he had. "I have never lived on the dole of the state," he says proudly. "I've never been on welfare, never collected food stamps." Palmer rented an apartment before Katrina. He did repairs and construction. "I had my own business," he says. "I had a pickup truck with all my tools, and all that went under water."
Palmer is one of thousands of homeless people living in New Orleans' storm damaged and abandoned homes and buildings. Four years after Katrina, recovery and rebuilding has come slow to this city, and there are many boarded-up homes to choose from. The Greater New Orleans Community Data Center counts 65,888 abandoned residential addresses in New Orleans, and this number doesn't include any of the many non-residential buildings, like the hospital Mickey stays in. Overall, about a third of the addresses in the city are vacant or abandoned, the highest rate in the nation. UNITY for the Homeless is the only organization surveying these spaces, and Miller and Rohn are the only fulltime staff on the project. They have surveyed 1,330 buildings - a small fraction of the total number of empty structures. Of those, 564 were unsecured. Nearly 40% of them showed signs of use, including a total of 270 bedrolls or mattresses.
Using conservative estimates, UNITY estimates at least 6,000 squatters, and a total of about 11,000 homeless individuals in the city.
UNITY workers have also found that not all people living in New Orleans' abandoned homes are squatters. In the last three months alone, they have found nine homeowners living in their own toxic, flood-damaged, often completely unrepaired homes. These are people living in buildings - identified as abandoned and not fit for human habitation - that they (or extended family members) actually own.
The abandoned building dwellers they've found are generally older than the overall homeless population, with high rates of disability and illness. The average age of folks they have found is 45, and the oldest was 90. Over 70% report or show signs of psychiatric disorders, and 42% show signs of disabling medical illnesses and problems. Disabling means "people that are facing death if not treated properly," clarifies Rohn. "We're not talking about something like high blood pressure."
Life in Abandoned Homes
"This leg here bent backwards and the muscle came up," says Naomi Burkhalter, an elderly Black woman in a wheelchair, sitting outside of the abandoned house she lives in and gesturing to her badly twisted leg. She was injured during Katrina, and can't walk. She stays in a flood-damaged house in New Orleans' Gert Town neighborhood, with no electricity or running water. She says the owner - who cannot afford to repair the home - knows she lives there, along with two other women. When they need water, they fill bottles up from neighbors. When she needs to get in and out of her house, she crawls, very slowly dragging herself up and down the steps with her hands, leaving her wheelchair outside and hoping no one takes it. Miss Naomi worked at a shrimp company and rented an apartment before Katrina. Now, between her injury and higher rents, she can no longer afford her former home. "My rent was 350 dollars," she explains. "But when I came back, my rent was up to $1200." Burkhalter has been homeless since then.
UNITY has received funding from the federal government for 752 housing vouchers specifically to help house the city's homeless population. They have put people on a list, with those in the most danger of dying if they don't get help on the top of the list. However, the vouchers still have not arrived, and at least 16 people from the list have already died while waiting. "The stress and trauma that these people have endured cannot be overstated," says Martha Kegel, executive director of UNITY. "The neighborhood infrastructure that so many people depended on is gone."
This problem was exacerbated by the demolition of thousands of units of public housing, an act which not only took away the community that many people found brought them comfort and safety, but has also made affordable rentals for poor New Orleanians even harder to find. Section 8 subsidized housing has been offered as a solution for those displaced from public housing and other poor renters, but a new study from Greater New Orleans Fair Housing Action Center (GNOFHAC) shows that discrimination keeps many people from finding quality housing through the program. According to the report, 82% of landlords in the city either refused to accept Section 8 vouchers, or added insurmountable requirements.
The study found that both discrimination on the part of landlords (99% of Section 8 voucher holders in Orleans parish are Black) and mismanagement on the part of the housing agency were barriers. One prospective landlord told a tester for GNOFHAC that he wouldn't rent to Section 8 holders, "until Black ministers...start teaching morals and ethics to their own, so they don't have litters of pups like animals, and they're not milking the system."
The mismanagement from the Housing Authority of New Orleans (HANO) was also a big problem for prospective landlords. "I faxed HANO the needed information 12 times for the rent I was never paid" said one landlord. Another housing provider said, "I called every day for a month and never got a call back."
Last month, more than a hundred members of STAND for Dignity, a grassroots membership project of the New Orleans Workers Center for Racial Justice, protested outside of the offices of HANO, decrying their lack of action. A single mother named Ayesha told the crowd that she had been on the Section 8 waiting list for eight years, and still hasn't received any help. She is paying 80% of her income on rent, and has been forced to go months at a time without water, gas or lights. George Tucker, another member of STAND, and also (like Mickey Palmer) a former merchant mariner, told the assembled crowd his story of being evicted from his apartment because HANO lost his paperwork. Because of bureaucratic carelessness, he was homeless for thirteen months. "This governmental crookedness is not new," he said. "But it cannot continue without consequences."
Last week, at least partly in response to criticism from folks like the members of STAND, HANO announced that they would accept new applications for Section 8 vouchers, for the first time in six years. The period that they will accept applications in is only a week long - from September 6 through 12.
Fear and Harassment
"My best friend died three weeks ago in this chair," says Mickey Palmer gesturing next to him in his room in the abandoned hospital. "There was two other people staying here with me. One gentleman got in an accident about two months ago and he's paralyzed in the hospital. Another friend of mine OD'ed and died here three weeks ago. My best friend. So I'm here alone."
Palmer also fears police harassment. "The police hate homeless people," he declares. "They'll arrest me on drunk in public," he says. "I haven't had a drink in months." Gesturing around the room that he has made into a home, he adds, "Of course, this is illegal. If I get caught I can not only be evicted, but incarcerated. I could go to jail for trespassing."
This fear drives the homeless further underground, and makes it even harder for organizations like UNITY to find them and offer help. "Our city has a long history of police criminalization of homelessness, so people have reason to hide," explains Martha Kegel.
Despite the size and scope of this problem, help has been hard to come by, from either the city, state, or federal government. "I'm not a politician and I'm not politically savvy," says Palmer. "But I don't think they care."
In a rare step forward last month, both houses of Louisiana's legislature unanimously passed a bill creating a statewide agency - to be almost entirely funded by the federal government - to address the issue of homelessness. However, Governor Jindal vetoed the bill. Jindal also vetoed funding for the New Orleans Adolescent Hospital, further reducing medical and mental health services in the city - another factor that has made life hard for many homeless folks in the city. As rates of mental illness rise in the city, we now have less treatment available then ever before.
For people like Mickey, caught in a city with few good paying jobs, much more expensive housing, and ever-decreasing social services, there are not many options. "At one time we were part of the city and part of the workforce," Mickey says. "But people cannot afford the housing in New Orleans anymore. I find most of the people I know, my friends, they can't afford the rent."
Like most people in his position, Palmer has felt hopelessness at his plight. "I try not to get depressed, he says, nervously flicking his lighter. "But this can get you depressed. Coming back here last night got me a little depressed."
--------------------
Jordan Flaherty is a journalist based in New Orleans and an editor of Left Turn Magazine. He was the first writer to bring the story of the Jena Six to a national audience and his reporting on post-Katrina New Orleans has been published and broadcast in outlets including Die Zeit (in Germany), Clarin (in Argentina), Al-Jazeera, TeleSur, and Democracy Now!. He can be reached at: neworleans@leftturn.org. Read other articles by Jordan, or visit Jordan's website.
--Below is the August 24 issue of the newsletter:
A3Update
August 24, 2009

International Coalition to Free the Angola 3
Angola 3 News website launched
We are excited to announce the launching of the
Angola3News.com
network of websites. This is an official project of the International Coalition to Free the Angola 3, working to publicize news and information about the Angola 3.


We are utilizing the resources of the internet to publicize the case of the Angola 3 and the broader issues of prisoners' human rights, solitary confinement as torture, political repression, racism, and more. Through the Angola3News.com network of websites, we want to link up with other individuals and groups that are organizing around these same issues. We need your help to spread the word. Please consider joining the networks we are now building at You Tube, LiveJournal, Care2, Twitter, Facebook, and MySpace. If you have advice about other websites we should consider networking at, or can help in any other way, please write us at angola3news@gmail.com.
"Angola-3" Houston to New Orleans and back
World Premiere in New Orleans Sept. 18, 19, 20

Local/New Orleans playwright Parnell Herbert has assembled a Houston cast to return to his hometown of New Orleans to stage his new play, "Angola-3" and return to a Houston stage before beginning it's national tour.
"Angola-3" is the true and ongoing story of three men framed for murders they did not commit to silence them as they organized to end inmate rape, brutality and other atrocities in what was known as America's most brutal prison.
***WORLD PREMIER***
Loyola University Nunemaker Hall
6363 St. Charles Ave., New Orleans, LA
8:00PM Fri. & Sat. September 18 & 19
3:00PM Sun. September 20, 2009
For more information contact Parnell Herbert: parnellherbert@aol.com
Videos on Angola-3:
http://www.youtube.com/watch?v=KGRcPGl2bGA
http://www.youtube.com/watch?v=ArZImMoC5Ns
Leonard Peltier Denied Parole
In the dog days of summer, we're still awaiting word from the courts..September is what we're hoping for. Meanwhile, various rulings deserve our attention and in the case of Leonard Peltier's parole denial, more than our attention, our action. I hope that every Angola 3 supporter can take a minute to write a letter, send an email or make a call on Leonard's behalf.

"When you begin a great work you can't expect to finish it all at once; therefore, you and your brothers [and sisters] press on and let nothing discourage you until you have entirely finished what you have begun." --Teedyuschung, Delaware

News from North Dakota, today, is that Leonard Peltier's parole has been denied. He won't receive another full parole hearing until 2024, at the age of 79 years.
As sad as we all are, we are steadfast, undefeated. We will not
go away. We will not be quiet.
Take a moment to reflect. Just a moment. But then put your disappointment behind you. Gather your strength. There's much work to be done.
For three actions you can take for Leonard, visit:
http://freedomcampaignforleonardpeltier.blogspot.com/2009/08/parole-denied.html

Prisons Becoming Warehouses for the Old
by James Ridgeway
Angola prison in Louisiana, for instance, boasts that some 90 percent of its population will die there. The prison has managed to equip itself with a hospice, and trained inmates to attend to a convict's last days. Burl Cain, the warden, is backed up by a phalanx of Christian fundamentalist preachers who freely roam the 18,000 acre former slave plantation recruiting inmates to be preachers. The clergy instruct prisoners their only way out is through redemption made possible by the acceptance of Jesus Christ. When an elderly inmate, knowing his end was near, sought to be win release so as to die in the so-called "free world," the parole board refused. The procedure is to go to your death in the Christian way-from cell to hospice to a prison cemetery where your grave will be dug by the inmates who will mark your burial with gospel hymns..
http://unsilentgeneration.com/2009/07/25/prisons-to-become-warehouses-for-the-old/
Chained in Childbirth: Gov. Paterson Urged to Sign Bill That Protects Pregnant Prisoners
Toya Murray, who was shackled during labor while serving a prison
sentence, joined a July 9 rally urging Gov. Paterson to ban the practice
in New York.
http://www.indypendent.org/2009/07/23/chained-in-childbirth/
NY Times Article:
Study Finds Record Number of Inmates Serving Life Terms

Burk Foster, a criminal justice professor at Saginaw Valley State University in Michigan and an expert on the Louisiana penitentiary system, said the expansion of life sentences started at the Louisiana State Penitentiary at Angola, the nation's largest maximum penitentiary, in the early 1970s, when most people sentenced to life terms were paroled after they had been deemed fit to re-enter society.
"Angola was a prototype of a lifer's prison," said Professor Foster. "In 1973, Louisiana changed its life sentencing law so that lifers would no longer be parole eligible, and they applied that law more broadly over time to include murder, rape, kidnapping, distribution of narcotics and habitual offenders."
Professor Foster said sentencing more prisoners to life sentences was an abandonment of the "corrective" function of prisons.
"Rehabilitation is not an issue at Angola," he said. "They're just practicing lifetime isolation and incapacitation."
http://www.nytimes.com/2009/07/23/us/23sentence.html?pagewanted=all
Black August and the Angola 3


Little did I know, back in 1970, when I entered the Black Panther Party headquarters in Oakland, California, with Eric, a red-headed Berkeley Barb reporter friend of mine (I was writing for the San Francisco Good Times myself), that when Eric went into the inner sanctum, leaving me to wait in the front office with three of the angriest looking and most silent Black men I've ever seen, he was going back there to talk with one of the most famous men in the world at that time. Huey P. Newton had just come out of prison to an organization that had waited for his release like a blushing bride. Jonathan Jackson -- only seventeen years old -- had just been shot down in an attempt to free his incarcerated older brother, George, whose book Soledad Brother had just hit the stands. And the place I stood was

- Advertisement -
1 1 1
Rate It | View Ratings
Over 40 years ago in Louisiana, 3 young black men were silenced for trying to expose continued segregation, systematic corruption, and horrific abuse in the biggest prison in the US, an 18,000-acre former slave plantation called Angola. In 1972 and (
more...
)
The views expressed herein are the sole responsibility of the author and do not necessarily reflect those of this website or its editors.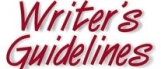 STAY IN THE KNOW
If you've enjoyed this, sign up for our daily or weekly newsletter to get lots of great progressive content.