Would you like to know how many people have visited this page? Or how reputable the author is? Simply
sign up for a Advocate premium membership
and you'll automatically see this data for every member page. Plus a lot more, too.



howejimirm@aol.com
SHARE



I have 1 fans:

Become a Fan.
You'll get emails whenever I post articles on OpEdNews
Jim Howe is a member of Communications Workers of America, local 3108, a Delegate to the Central Florida AFL-CIO, and a member of the Green Party of Florida.
OpEdNews Member for 401 week(s) and 4 day(s)
3 Articles, 0 Quick Links, 4 Comments, 0 Diaries, 0 Polls
Articles Listed By Popularity
List By Date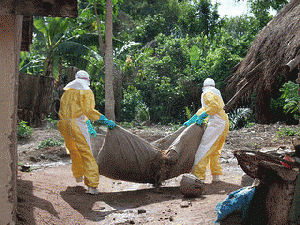 (6 comments) SHARE

Sunday, October 26, 2014
Ebola and The Straw man
This article deals with the government and media campaign to undermine quarantine as a method of slowing and stopping the spread of Ebola. Quarantine is the only available method available that can stop Ebola from spreading to other countries and districts.
(4 comments) SHARE

Sunday, April 13, 2014
Senator Wyden's Great White Whale
This article discusses the "Smart Track" end run around the Constitution put forward by Senator Wyden on April 10, 2014
(3 comments) SHARE

Saturday, June 13, 2015
What's up with the T.P.P?
"What's up with the T.P.P." Summarizes the votes on the Trade Adjustment Assistance bill (T.A.A.) and the Trade Promotion Authority bill (T.P.A. aka Fast Track) that were voted on in the House of Representatives on June 12, 2015. It begins to explore what happened and what's next from a working class perspective.