Articles Listed By Popularity
List By Date
(2 comments) SHARE

Tuesday, October 7, 2008
Shark Poop Causes 2008 Financial Crisis
Department of Fish and Game, Nobel prize winning economists, and fifty year old fisherman discover the cause of the 2008 financial crisis is ... shark poop!
(2 comments) SHARE

Tuesday, February 12, 2008
What is the World Coming To, if You Cannot Count on SNOPES???
The SPP may be one of the most important Bush Administration programs that you never heard of. Why not? Well, if you knew that it is designing the North American Union, you might not approve. Better you should not know about it until it is a done deal.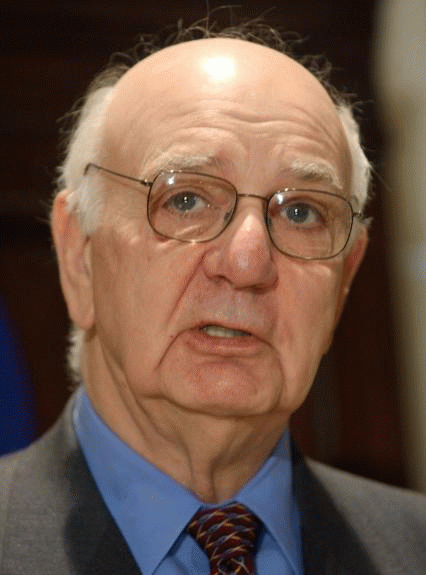 (1 comments) SHARE

Tuesday, July 28, 2009
Let's Make a Deal, Part II - Beyond Goldman Sachs, Getting to Know the Goat with the Green Leafy Coat
We've established there is a goat behind every door. Let's go deep inside Door Number Three and take a closer look at the goat with the green leafy coat.
(15 comments) SHARE

Thursday, November 22, 2007
DISSING THE FED AND RON PAUL
Examines why critics might not be attracted to Ron Paul and why institutions need reform not fresh faces. Discusses defects of the Federal Reserve, FRN creation, inflation, Fed secrecy, inside knowledge of monetary policy, losers and gainers, tax distortions, erosion of savings, and erosion of Social Security benefits. Proposes a gold currency in parallel with FRNs and discusses benefits.
(1 comments) SHARE

Tuesday, July 21, 2009
Let's Make a Deal, Part I - Green Shoots, World Great Depression, or a Brand New Car!
This article is dedicated to Monty Hall, host of the old TV game show "Let's Make a Deal". The "Monty Hall problem" involving three doors, two goats and a car was deceptively simple, stumping average people and university professors of mathematics alike. In my mind, it is a terrific metaphor for the problem of our modern banking/monetary system - simple, but so deceptive that few really understand it.
(1 comments) SHARE

Friday, July 17, 2009
How to Stop Worrying and Learn to Love California IOUs
Banks hate California IOUs, but you should learn to love them until California establishes a State bank. Heck, they even pay interest!
SHARE

Sunday, January 27, 2008
2 + 2 = the Western Money/Banking System is Fatally Flawed
A brief update on the current monetary-banking system crises, connections with current politics, and mathematical proof that the existing banking system is fatally flawed and essentially fraudulent.
(5 comments) SHARE

Tuesday, July 7, 2009
The Article "MOUNTAIN OF DEBT" is a Pile of Poop
When reading about the financial crisis in the mainstream media, what is not said is more important that what is said. It is incumbent on the reader then, to do his own research and fill in the blanks as to the true nature of the debt and its causes.
(2 comments) SHARE

Sunday, January 20, 2008
Got Food?
Politics, finance, militarism, economics, education, and media control are all part of the game plan of the globalist elites. But, what is the game plan and the end game?
(1 comments) SHARE

Wednesday, March 5, 2008
I Hate Cooked Bananas in My Veins
Ben Bernanke has the solution to the banks' banking crisis. If some people cannot pay their home loans, then change the "amount-owed" number on their loan to a smaller number, and voila! Problem solved. Oh, he hasn't got around to mentioning how yet, but he will eventually. Mark my words, Government WILL find a way to tax YOU to cover the bankers' losses.
(1 comments) SHARE

Monday, December 24, 2007
Reforming the "Private-Benefit" Corporation
A discussion of public interest, public/private, and private-interest corporations, individual enterprises, capitalism, free markets, Constitutional checks and balances, and corporate reform.