Articles Listed By Date
List By Popularity
Page 8 of 8 First Last Back Next View All
(5 comments) SHARE

Thursday, January 3, 2013
How Government Grows
Americans have witnessed in the short space of 11 years a government that has metastasized built around a fiction that the American people are somehow under serious threat from foreign enemies. Government never admits failure and its response to shortcomings is to throw more resources at the problem in an attempt to either make it go away or delay the day of reckoning.
(2 comments) SHARE

Sunday, December 23, 2012
The Torture Chronicle
The bipartisan willingness to avoid confrontation over possible war crimes makes the recently completed 6,000 page long Senate Intelligence Committee report on CIA torture an extraordinary document. Though it is still classified and might well never see the light of day even in any sanitized or bowdlerized form, its principal conclusions have been leaking out in the media over the past two weeks.
(11 comments) SHARE

Saturday, December 15, 2012
Why Remember Iraq?
If the United States cannot learn from the experience of Iraq it is doomed to repeatedly fail in similar endeavors until the last soldier comes home in a body bag and the last dollar is spent, leaving behind an empty treasury and an impoverished American people.
(3 comments) SHARE

Thursday, October 25, 2012
Blaming the Muslims
We are the ones who have created the enemy and we are the ones who should have the sense to realize that it is our policies and actions that have poisoned relationships all around the world, and not just in Islamic countries. Will Mitt Romney or Barack Obama someday express that reality? Somehow I don't think so.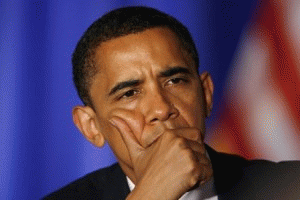 (3 comments) SHARE

Thursday, October 18, 2012
Obama's Report Card
The terrifying prospect of a Mitt Romney foreign policy has somehow obscured just how badly President Barack Obama has performed. Obama's grades are somewhat disappointing: a B, a C, a D, and four F's. He will likely have trouble getting into a good college, and I recommend that he instead learn a useful skill such as basket weaving or pottery design.
(14 comments) SHARE

Thursday, October 4, 2012
Why I Dislike Israel
The Israeli government is a rogue regime by most international standards, engaging as it does in torture, arbitrary imprisonment, and continued occupation of territories seized by its military. Worse still, it has successfully manipulated my country, the United States, and has done terrible damage both to our political system and to the American people, a crime that I just cannot forgive, condone, or explain away.
(3 comments) SHARE

Friday, August 3, 2012
Tightening the Noose on Iran
Lest there be any confusion, the new bill -- coming on top of previous legislation and executive orders, not to mention the covert Stuxnet and Flame computer viruses -- sets the stage for war against Iran, a country that has not attacked the United States nor threatened to do so unless it is attacked first. If this seems reminiscent of the lead-up to war against Iraq in 2003, it should.
SHARE

Thursday, July 26, 2012
Four More Years of Warrantless Surveillance
The NSA, like an enormous vacuum cleaner, is monitoring nearly all electronic and voice communications in real time and storing the information that is not used immediately. The volume collected cannot even be calculated. The Act is now up for re-approval by the Senate, and President Barack Obama, who ran for office promising greater transparency and accountability in government, strongly supports the extension.
(2 comments) SHARE

Tuesday, June 5, 2012
Killing by PowerPoint
Do not ask for whom the bell tolls, it is ringing for all of us. In the past 11 years we have fallen into an abyss. That the president of the United States meets weekly to draw up a list of people to be killed without producing an immediate demand for impeachment from Congress, the media, and the public boggles the mind. What kind of monsters have we become and how much worse can it get?
(1 comments) SHARE

Saturday, June 2, 2012
Israel Uber Alles
The Israel firsters in Congress are both shameless and relentless. We Americans who do not share their views should mark them out and hope for the day when they will be voted out of office and eventually prosecuted as the useful idiots and betrayers of our constitution that they most surely are.
(2 comments) SHARE

Saturday, May 19, 2012
House Passes Stealth Legislation
HR 4133 basically provides Israel with a blank check drawn on the US taxpayer to maintain its "qualitative military edge" over all of its neighbors combined. It requires the White House to prepare an annual report on how that superiority is being maintained. It passed on May 9 by a vote of 411-2 on a "suspension of the rules," which is intended for non-controversial legislation requiring little debate and a quick vote.