Articles Listed By Popularity List By Date
Page 1 of 7 First Back Next 2 3 4 5 6 7 View All
Saturday, May 26, 2012 (7 comments)

How to Fix the Fed: Dismiss Dimon, Boot the Bankers, and Can the Corporations The Fed has changed the playbook for bankers over and over. But whenever someone suggests imaginative programs to stimulate the economy by helping consumers or small businesses the Fed suddenly decides it's a stickler for the rules.
Sunday, December 30, 2012 (3 comments)

The Top 12 Political Fallacies of 2012 It's undertaxed corporations and billionaires who are living beyond our nation's means, by claiming an inordinate and unearned share of our nation's wealth and not paying their fair share of taxes for it. We have the means to be the country we've always been. What we've lacked is the political will to buck the moneyed forces who are dismantling a system that's worked for 75 years.

Tuesday, April 3, 2012 (6 comments)

Pawn: The Real George Zimmerman Story The motive for inciting fear of the Other is the same it's always been. It distracts the vast majority of people -- members of the 99 Percent like George Zimmerman -- from the real threat to their safety and well-being: corporate control. Corporate control has robbed them of their jobs, their livelihoods, their savings. It's not about George Zimmerman. It never was. He's only a pawn in their game.
Thursday, December 26, 2013 (51 comments)

What America Would Look Like If Libertarians Got Their Way You've heard it from Sen. Rand Paul and other conservatives this winter: unemployment benefits increase unemployment. It's an enormously destructive idea, though absurd on its face. It's like the argument that hospitals create sick people; after all, there are so many of them there. We usually consider such thinking "primitive" in modern societies.
Thursday, August 2, 2012 (14 comments)

"F" The Bureaucracy! The White House Can Help Homeowners Right Now Obama can make the moral case for America's homeowners in a clear, strong voice. So far he hasn't done that -- partly because some key members of his team buy into the unfair notion that underwater homeowners, unlike Wall Street bankers, don't deserve to be helped.
Monday, February 23, 2015 (3 comments)

"His Own Man's" Man: Jeb Bush and the Return of Wolfowitz This war has been the greatest failure in American history. The American people will be paying the price for it for generations to come, in more ways than one. But Jeb Bush has reminded us that there is no price to be paid for failure, or for ethical lapses, among the elites who govern us.
Thursday, March 21, 2013 (1 comments)

The Price of Evil at JPMorgan Chase The bank executives who committed those crimes haven't paid a penny in restitution, nor have they been charged with crimes. Those fines have been paid by the bank's shareholders, who in some cases were the victims of the very crimes that led to the fine in the first place! In banking, the victim's expected to pay restitution to the criminal.
Tuesday, December 17, 2013 (8 comments)

2014 Will Be The Year of "Economic Populism." Then What? There will come a time when the American people demand, not just discussion and research, but solutions. What happens in today's debates could determine whether or not voters are able to vote for policies which represent their interests, in 2014 and the election years which follow.
Friday, February 28, 2014 (84 comments)

Has the Left Surrendered? The Overdue Conversation We Need For too long, the American left has identified so deeply with their rulers that they deny themselves the permission to work toward, or even to dream about, a better future for themselves. It needs to unleash its own imagination and courage. It must broaden its vision of what is possible so that it can break the bonds of impossibility.
Thursday, August 3, 2017 (1 comments)

Land Taken From Freed Slave's Descendants for Amazon Data Center? It's a story of reality, both physical and virtual. It's a story that begins with humans in chains, moves through Disney's desire to make a theme park out of our most painful history, and ends with the descendants of slaves dispossessed by a company owned by one of the richest people in the world, a company named for a river.
Friday, July 28, 2017

The Mooch, the Donald, and the Goldmanization of Government By turning to Goldman Sachs to staff his administration, Trump has surrendered the nation's economic policy to the Goldman agenda. He is turning the economy over to some of its worst actors, and all signs suggest that he's not done yet.
Wednesday, May 22, 2013 (1 comments)

On the Billionaire's Agenda, Does 60 Minutes Need a Visit From ... 60 Minutes? Ms. Stahl and her employer had two honorable choices: They could have defended her role on the Peterson Advisory Board, or they could have acknowledged that it was inappropriate and announced her resignation. They did neither. Apparently they simply removed her name from the list without comment.
Sunday, August 5, 2012 (14 comments)

Hey, Sarah Palin! Some "Marxists" Here Want a Word With You For all their hollerin', the radicals on the right can't point to a single statement by Warren and Obama that isn't objectively and literally true. Has any factory owner ever transported his goods to market on roads the rest of us didn't pay for? Hired workers the rest of us didn't educate? Of course not. But when that's pointed out they pivot to their next gambit: Obama and Warren are "Marxists."
Tuesday, June 24, 2014 (15 comments)

A Secret Plan to Close Social Security's Offices and Outsource Its Work The fact that neither the SSA, the administration, nor the president himself are publicly fighting these brutal cuts is a betrayal of Social Security's promise. That betrayal is made even more acute by the fact that cuts to Social Security's administrative budgets do not help the deficit in any way, since the SSA is fully funded from Social Security's revenues.
Sunday, January 26, 2014 (7 comments)

Crime Doesn't Pay? JPMorgan Chase Begs to Differ Stock prices are based on expectation. As Dimon made it clear he could negotiate cheaper settlements with the government than expected -- that is, settlements that were less fair toward the banks victims -- the stock market rewarded him for his ability to manipulate the political and regulatory system on behalf of his own fraudulent bank.
Saturday, April 4, 2015

Four Charts With What Everyone Should Know About the Student Debt Crisis The total amount of student debt in this country is currently estimated at $1.3 trillion. There are many reasons for this surge in debt, including soaring college tuitions and an increase in the number of people attending college. The growing number of for-profit corporations in the education business is another major factor in the rise of this debt.
Thursday, September 12, 2013 (20 comments)

11 Questions You Should Ask Libertarians to See if They're Hypocrites They call themselves "realists" but rely on fanciful theories that have never predicted real-world behavior. They claim that selfishness makes things better for everybody, when history shows exactly the opposite is true. They claim that a mythical "free market" is better at everything than the government is, yet when they really need government protection, they're the first to clamor for it.

Sunday, April 1, 2012 (2 comments)

Desolation Row: Five Pictures of the Future in a Paul Ryan/Mitt Romney America Mitt Romney and Paul Ryan would turn our nation into an armed fortress, ringed on the outside with expensive but often nonfunctional science-fiction weaponry and rotting from within from poverty and fear. Voters need to understand what that means. When they talk about budgets they're not talking about numbers on a page. They're talking about us.
Wednesday, August 31, 2016 (18 comments)

Health Care Is a Right, Not a Business By any objective measure, the U.S. insurance industry has failed to manage either the cost or the quality of health care. Health care is a human right, and private insurers have failed to safeguard it. They had their shot, and they blew it. Health care is a right, not a business.
Tuesday, July 10, 2012 (6 comments)

As Evidence Mounts, DC Insiders Worry About Holder's Inaction On Wall Street Crime Without criminal investigations and indictments, bankers will continue to commit crimes. The LIBOR scandal, which implicates a number of leading banks, proves that. The Justice Department's inaction is putting the world economy at risk by allowing bankers to continue their reckless and illegal behavior.
Tuesday, May 15, 2012 (4 comments)

Jamie Dimon's JPMorgan Chase: Why It's the Scandal of Our Time The JPMorgan Chase story is the story behind the financial crisis that has thrown millions of people out of work. It's the story behind our ever-growing wealth inequity. It's the story behind Washington's inability to prosecute criminal bankers, regulate reckless ones, and propose the economic solutions the rest of us urgently need.
Saturday, August 16, 2014 (2 comments)

JPMorgan Chase's $13 Billion Shadow If the public really understood how badly this bank's employees acted, consumers and investors might stop doing business with them. Banks don't commit fraud; bankers do. The fraud which led to this $13 billion settlement was committed by people -- real people, people whose identities were often known to investigators.
Saturday, December 1, 2012 (5 comments)

If Fighting for the Majority Is "Radical," Call Me Radical If it's radical to defend important and successful social programs, and to work to make them even stronger, count me in. Here's a news flash for the folks at WorldNetDaily: If they think it's "radical" to defend Social Security, fight for Medicare, and make sure that the wealthy pay their fair share of taxes, then stick around. You ain't seen nothin' yet.
Wednesday, November 21, 2012 (1 comments)

Wall Street Finds a "Third Way" to Plunder Our Wealth Cutting Social Security benefits will reduce political pressure on the undertaxed wealthy, while creating new investment markets for Wall Street reitirement funds. Directly or indirectly slashing Medicare and Medicaid benefits also reduces that pressure.
Wednesday, April 22, 2015 (3 comments)

The Surprise Issue of the 2016 Election? In recent years Democrats have had a knack for giving away the advantages Social Security brings to their party. That's what happened in 2010, after two years of equivocation and deficit-reduction obsession from President Obama squandered their good will on this issue.

Monday, August 14, 2017 (6 comments)

Trump Won't Say It, But We Will: White Terror in Charlottesville "Many sides"? There are only two sides here: Right and wrong. Murderer and victim. Hatred and love. In the clutch, when it really mattered, the president of the United States refused to pick a side. But we can. We can lay down our lives, one by one if necessary, until we have won.

Friday, April 13, 2012 (2 comments)

Chris Christie: The Heartless, Smug, Bullying Embodiment of Today's Republican Party New Jersey Governor Chris Christie is the embodiment of today's Republican Party and everything it has come to represent. You name it, Christie's got it: Disingenuous, smug, nasty? Check. Robotic servant of the corporate class, foisting its lobbyists' prefabricated laws on an unsuspecting public? Check. Hostile toward women? Double-check.
Sunday, March 4, 2018 (1 comments)

Ben Carson's Redecoration of HUD is Worse Than You Think As Carson was being pampered with office furnishings reminiscent of Louis XIV, his department was seeking $8.8 billion in cuts to programs that help low-income Americans. He wanted them to include massive cuts to the housing voucher program.
Saturday, October 27, 2012 (3 comments)

Europe's Agony Could Become Our Future Under Mitt Romney All we hear from Washington is chatter about a "Grand Bargain," when we should be talking about a "Grand Borrowing" -- a smart and targeted short-term plan that would jump-start our economy, put millions of people back to work, and cut the debt more effectively in the long run.
Monday, March 30, 2015 (1 comments)

Big-Bank Bad Guys Bully Democracy -- And Blow It Readers may well wonder whether these banks are even permitted to band together for the purpose of blackmailing a political party. They are -- campaign cash is "speech," remember? But then, bankers collude with one another even when it's not legal. Why wouldn't bankers engage in unlawful conspiracy and fraud? It's not like any of them have gone to prison for it.
Wednesday, July 20, 2016 (47 comments)

Clinton Must Go Bold -- and Go Left -- For VP Clinton must energize and excite the Democratic base, along with millions of millennials who have never voted. She needs to bring excitement, and a sense of the new, to a campaign conspicuously lacking in those qualities. Voters remain deeply dissatisfied with the status quo. Clinton's biggest problem, and the greatest threat to her candidacy, is the fact that she's seen as the candidate of the status quo.
Thursday, April 9, 2015 (4 comments)

In Rahm Emanuel's "Embarrassing" Victory, a Warning for Democrats Emanuel has been rebranded -- some might say "unmasked" -- as a tool of corporate interests. The agenda he reflects would have a hard time succeeding outside Chicago's unique environment. His "huge national embarrassment" is an object lesson for Democrats everywhere: There is no cheap grace to be purchased if you ally yourselves with moneyed interests.
Friday, April 10, 2015 (2 comments)

Social Security: The Anti-Populist Empire Strikes Back The anti-Social Security crowd has been playing by the same rules for decades: Ignore the needs and wishes of the majority, mislead the public about the fiscal facts and your opponents' arguments, and stigmatize the elderly (a cohort which most of us will eventually join) as a morally flawed "special interest."
Monday, May 18, 2015 (5 comments)

Obama's Trade War Against Warren Wounds His Party -- and His Legacy The war for the TPP and fast-track -- and against Warren -- is not the only one the president is currently waging. Obama is also in the process of shaping his presidential legacy. That may be why he's "unusually irritated" with Warren and other progressives. He may recognize that he is at risk of being remembered as a president who, when the nation stood at an economic crossroads, cast his lot with the corporations.
Saturday, October 25, 2014 (1 comments)

From Secret McConnell Audio, 12 Destructive Things a GOP Senate Will Do If Republicans take the Senate next month (and if he wins his own reelection race), Sen. Mitch McConnell will be that body's next majority leader. Then what happens? McConnell's been frank about what the GOP would do with the Senate -- at least when he thinks nobody's listening.
Monday, June 25, 2012 (3 comments)

Romney and the Rise of the Corporate Super-predator Class How "radically self-regarding" are today's super-predator CEOs? It's not enough to escape censure or conviction for their deeds. Like JPMorgan Chase CEO Jamie Dimon, they demand adoration from the public that they've so badly abused, and they're furious if they don't get it.

Tuesday, March 24, 2015 (2 comments)

Hillary's Challengers -- and the Anti-Wall Street Wave Hillary Clinton might prefer to see the challenge against Wall Street go away, but that's not likely to happen. That means she has a choice: she can offer her own strategy for reining in Wall Street, or run the risk of allowing others to define her position on this issue -- in ways that could harm both her prospects and her party's.
Saturday, January 17, 2015 (20 comments)

Today's GOP: Too Much "Rand" and Not Enough "Paul" Ayn Rand's face seems to hover, pale and sepulchral, over everything the modern Republican Party does. Her contempt for those in need, and her deep hatred for those who try to help them, seem to have seized possession of today's GOP like a demon in a B movie.
Monday, September 15, 2014 (4 comments)

What Happened When Some Libertarians Went Off to Build Ayn Rand's Vision of Paradise It's greed, not government, which subjugates us today. Nobody wants to be an insect, but Rand and her followers want to turn society into a hive filled with sociopathic bees. When that happens, as the investors in Chile learned, somebody's bound to get stung.
Friday, August 29, 2014 (6 comments)

The 7 Strangest Libertarian Ideas Few movements in the United States today harbor stranger political ideas than the self-proclaimed libertarians. The Rand Paul school of libertarianism is at least as far outside the mainstream on the right as, say, a rather doctrinaire old-school form of Marxism/Leninism is on the left.
Saturday, January 27, 2018 (2 comments)

Trump's General Just Announced a New Cold War. Who Will Stop It? Tensions were already on the rise in 2016, before Trump took office, after U.S.-backed NATO troops began conducting maneuvers and taking positions on Russia's front line. In that sense, Mattis is simply making an existing state of cold-war hostility official.
Monday, June 20, 2016 (6 comments)

Bernie Sanders' Leverage Isn't Going Anywhere. Deal With It. Sanders' voters can't be handed off to Clinton and her party like a football. They are deeply skeptical about her, and not without reason. It will take concessions to win their support. And those concessions -- especially on popular issues like tuition-free higher education, Wall Street reform, and Social Security -- will make the Democrats a stronger party.
Saturday, November 22, 2014 (5 comments)

Elizabeth Warren: "Enough is Enough" With Obama's Wall Street Appointees Underwater homeowners have been directly or indirectly victimized by bank predation. But the administration's senior economic officials have shown a disturbing tendency to treat them as if they were morally tainted and unworthy of support. At the same time, the administration has seeded top posts with executives from wrongdoing banks and has given Wall Street bankers a pass for widespread criminal fraud.
Saturday, February 16, 2013 (6 comments)

The Great Wage Robbery The real "job creators" aren't the ultra-wealthy. If they could create jobs with all their added wealth, they would have done it already. The real job creators are working people with jobs. They don't invest their money in hedge funds or stash it in offshore accounts. They spend it: on food, transportation, their kids' education, maybe a night at the movies ... And then other people get jobs making those things possible.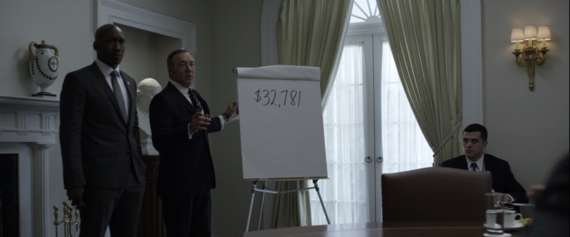 Wednesday, March 4, 2015 (2 comments)
Real-Life Frank Underwoods: Netflix, 'House of Cards' and Third Way
Saturday, October 26, 2013 (1 comments)

If the ACA Rollout Seems Rough, Wait Until the Right "Reforms" Medicare Be careful, Republicans! Every critique you offer against the ACA rollout is a damning indictment of your own vision for privatizing Social Security and Medicare. Whether you want to call the customer service line at your private health insurer, or are eager to slam the healthcare.gov website, our advice to you is the same: Don't go there.
Saturday, March 21, 2015 (1 comments)

Social Security Reversal in Md. Senate Race: Six Lessons For Democrats When the political mood shifts, the public doesn't necessarily forget. That's why it was wise for Rep. Van Hollen to support Social Security expansion. But it's also why he needs to do more: The public has grown used to seeing politicians express support for a program at election time, only to offer it up for sacrifice later.
Thursday, December 14, 2017 (1 comments)

Charles Barkley's Wise Words to Democrats on Alabama Barkley is right when he says this vote is a "wake-up call" for Democrats. They will not always have the good fortune to run against a candidate who reaches Moore's staggering levels of venality, ineptitude, and moral perversion. Barkley's meaning couldn't have been clearer: Democrats can't take black voters, or poor voters of any race, for granted.
Monday, August 12, 2013 (2 comments)

8 Signs the Rich Have WAY Too Much Money Wall Street greed and criminality caused the crisis of 2008, but government efforts since then have concentrated on rescuing banks, and on boosting stock market performance and other forms of profitability for corporations. And it shows: Corporate earnings have risen by more than 20 percent each year on average since then, while disposable income has only risen by a meager 1.4 percent on average.
Tuesday, July 16, 2013 (7 comments)

While Washington Sleeps, a Nation Crumbles If Washington's going to act, it's going to have to act now. It's not too late. But time's running out. As Bob Dylan says, "It's not dark yet, but it's gettin' there." If the power grid fails or gets hacked, it could stay dark for a long, long time.
Thursday, February 23, 2017 (2 comments)

Paul Ryan Is Fundraising Off Healthcare While Working to Kill It For Millions Ryan and the House Republicans want to phase out Medicare in its current form and replace it with a voucher program, a move that would effectively gut these payment rules and lead to higher incomes for medical specialists. Ryan is determined to raise as much money as possible to fuel his own rise, and his party's, no matter how many people's health may suffer in the process.
Monday, August 7, 2017 (1 comments)

Tough Trade Talk Fades as Trump and Pence Toe the Koch Line The Kochs were reportedly prepared to mount a "billionaire resistance" to Trump policies they oppose, but so far that hasn't seemed to be necessary. The president's personnel choices quickly led Politico to dub it "Trump's Koch Administration." The brothers met Trump at Mar-a-Lago in April. The Kochs were undoubtedly pleased to see Mike Pence, a longtime Koch ally and beneficiary, tapped as Trump's Vice President.
Friday, October 6, 2017 (5 comments)

The "Center-Left" Had Its Chance; It's Time For Something New The center-left rarely even chastised, much less prosecuted, bankers for their criminality in the runup to the economic crisis, whose devastation is still felt around the globe. Instead, it left them in charge of their institutions and in possession of their freedom and their ill-gotten gains.
Wednesday, May 23, 2012 (1 comments)

Ten Reasons To be Suspicious About Wall Street's Facebook Fiasco Three of Wall Street biggest and best-known financial institutions handled the Facebook IPO, so why were people immediately suspicious when the stock soared and then promptly tanked? Easy answer: Because three of Wall Street biggest and best-known financial institutions handled the Facebook IPO.
Wednesday, November 29, 2017

Mulvaney's In, Bankers Win, and Trump Shafts Americans Again On his first day on the job, Mulvaney froze all hiring and rule-making, bringing the bureau's critical work to an effective standstill. The banks had won the first round. And Trump proved once again that, when it comes to fighting for working Americans, he's just another fast-talking huckster.
Monday, November 27, 2017 (2 comments)

Orrin Hatch's "Bullcrap" on Taxes Is Exactly That The GOP tax bill is exactly what Sherrod Brown says it is: a tax giveaway to the rich. And it takes away from working-class students to give to those who need it least. Behind all the bellowing and bluster, Hatch's tax plan is nothing more than another giveaway to his rich patrons. "Bullcrap"? Ask not for whom the bull tolls, Senator. The whole country can see this bull tolls for thee.

Saturday, March 24, 2012 (3 comments)

The Dumbest 'Bipartisan' Move Since Repealing Glass-Steagall Once again the 'bipartisan' consensus in Washington, fueled by an intoxicating brew of conventional wisdom laced with campaign cash, has repealed some of those 'cumbersome regulations' that do nothing of value -- nothing, that is, except prevent catastrophes.
Wednesday, November 6, 2013 (8 comments)

Beware: Huge Media Companies Are Selling Corporate Ideology as the "New American Center" The Esquire/NBC News poll shows that 42% of respondents said they agreed with the statement that "financial reform should only be used to curb abuses, and shouldn't interfere with banks' and investors' ability to make profits." Esquire's editors say that journalists and advisers "better be substantive" and "leave their hobbyhorses at home." This study fails on both counts. If a "bleeding heart" won't tell you, who will?
Friday, September 23, 2016 (11 comments)

Immigrants Don't Steal Jobs Or Wages. Billionaires Do. Thanks to political science research published at Princeton University: political decision-making in this country is driven by corporate and ultra-wealthy elites, not by the democratic majority. This oligarchical usurpation of influence has led office holders at all levels to implement policies that kill jobs, depress wages, and increase inequality.
Monday, April 8, 2013 (4 comments)

Why Obama's Social Security Cuts Are Our Wake-Up Call The president leads his party. Unless Democrats mount a concerted opposition to this budget, they'll have gone on record as the party that wants to cut Social Security. Democrats who support it will help inflict a deep wound on their party's electoral chances. We have a moral obligation to future generations, and to ourselves, to actively oppose the cuts in this budget.
Wednesday, May 16, 2012

Bill Clinton, Boehner, and Some Other Rich White Guys Had a "Summit" and Agreed: It's Your Fault The Summiteers convened in a nation wracked by unemployment and filled with crumbling schools and bridges. There they concluded that our most urgent problem is ... government deficits. That's like preaching about water conservation when your house in on fire.
Sunday, January 15, 2017 (5 comments)

Booker And The Other Big-Pharma Democrats Have No Excuse. Here's The Vote That Proves It. If Booker and the other Democrats are so concerned about drug safety, why did they vote for the 21st Century Cures Act? Sold as a path to innovation, the bill was actually a massive giveaway to drug companies that wanted an end-run around safety regulations.
Tuesday, August 1, 2017

Kochs and Trump Team Up to Cut Billionaires' Taxes Virtually all of the cuts -- 99.6 percent of them -- would go to the top 1 percent, according to Americans for Tax Fairness, cutting approximately $1.5 trillion from Medicaid while giving roughly $2 trillion in tax cuts to corporations. The House's "reform" plan would also cut nearly $500 billion from Medicare. These cuts will make you sick -- perhaps literally.
Wednesday, September 14, 2016 (1 comments)

Al Capone, Meet Wells Fargo Every major bank on Wall Street has a rap sheet that would make a Chicago gangster blush. Nevertheless, bank-servile Republicans -- including Donald Trump -- have been calling to disband the Consumer Financial Protection Bureau, even as it brings Wells Fargo to something like justice.
Sunday, February 11, 2018 (2 comments)

Progressives Beware: The United States of Care Is Not What It Seems Every other developed nation on earth has done a much better job providing medical care and controlling costs than this country's private sector. So has Medicare. We don't need magical fresh thinking. We need to take policies that have worked elsewhere and apply them to our entire health system. Liberals should withhold their trust from anybody who promises political miracles without answering tough questions.
Sunday, October 14, 2012

Diamond Jamie: Latest News on the JPMorgan Chase Crime Watch Dimon wasn't acting like somebody who was worried about accounting for his own actions this week. He was too busy traveling to Washington to lecture the government on what it's doing wrong financially. It's not cutting spending quickly enough to please him. Some people still have the silly notion that we need to help the millions of people who have been economically victimized by people like, well, like Jamie Dimon.
Sunday, August 12, 2012 (2 comments)

Attorney General to U.S. -- Nothing to See On Wall Street, Folks, Just Move Along Eric Holder says that his department and this administration are doing everything they can to prosecute Wall Street fraud and make sure it doesn't happen again. There's only one thing that makes that statement hard to believe: It's a troublesome little thing called "facts."
Thursday, January 8, 2015 (3 comments)

The Human Cost of the GOP's Social Security Assault This GOP move doesn't just hurt an abstract entity called "Social Security." It hurts people -- living, breathing human beings. This particular move targeted the disabled. Here's how: The overall Social Security fund is well-funded for the next two decades or so (and easily remedied beyond that point), but the disability insurance trust fund needs a short-term cash infusion from the larger retirement account.
Saturday, May 30, 2015 (3 comments)

In Search of the Democratic Soul Thirteen Democrats voted for fast-track last week. Democrats risk being tarred with this lousy deal for a generation. And more battles are coming. Where will these Dems stand on the investment needed to repair our crumbling infrastructure -- and the taxes on the wealthy to pay for it?
Tuesday, January 8, 2013 (2 comments)

Two New Fraud Deals Show Wall Street's Washington Insiders at Work Fannie Mae's CEO hasn't been there long. His last job was as General Counsel for...Bank of America. In fact, he was BofA's top attorney in 2008, at the height of its foreclosure misdeeds. Now he's settling those misdeeds as part of a wave of deals that will allow the bank's executives to escape criminal prosecution. So he had a seat at both sides of the table.
Friday, June 23, 2017

GOP "Health" Bill: Death, Disaster and Gilded Age Greed The Republican Senate's draft health bill differs from the House version, but its basic purpose is the same: give millionaires and billionaires a massive new tax cut by slashing health benefits for millions of Americans, and take care away altogether from millions more. Republicans want to give us less and make us think it's more. It's time to tell them we've had enough.
Tuesday, October 31, 2017 (7 comments)

Dems Want to Ditch Leaders and Move Left; They're Right Movements have energy, independence, and commitment. They can reshape a party's leadership, infuse it with new ideas, and populate it with activists. That's because a movement is more than a party. It's something broader and deeper, something that infuses its members' lives with purpose and meaning.
Wednesday, November 26, 2014 (3 comments)

An Emotional, Poorly-Argued Attack on Elizabeth Warren from Times' Sorkin Andrew Ross Sorkin of the New York Times has attacked Sen. Elizabeth Warren. Her offense? Criticizing the appointment of yet another Wall Street banker to a top economic post. But Sen. Warren's fundamental point remains unrefuted: Wall Street dominates our government's decision-making apparatus to the detriment of our economy and our society, and that must change.
Tuesday, February 13, 2018 (3 comments)

Forget Trump ... His Party Is the Problem Now The Russia investigation is something of a Rorschach test. Many party loyalists see it as an open-and-shut case: Trump has treasonously conspired with a foreign power and must be impeached. I hate to be a killjoy, but that does not seem to have been confirmed by any independent investigation, including Robert Mueller's. It may be someday, but that's far from certain.
Saturday, August 5, 2017

Uber Democrats: Workers Should Cooperate, Not "Compete" Instead of training workers to "compete" for non-existent jobs, Democrats should create those jobs -- by investing in infrastructure, by renegotiating bad trade deals, and by making the government the employer of last resort. And they should do more: they should call us together, by working with outside activists to form a broad coalition for economic and social justice.
Wednesday, July 6, 2016 (4 comments)

Inequality's Getting Worse. How Do We End This? A society with such extreme and growing inequality can't sustain itself forever. Inequality interferes with economic growth, robs people of opportunity (and with it, hope), dooms millions to poverty or near-impoverished conditions, and offends that part of the human spirit that constantly searches for fairness and equality.
Friday, February 17, 2017 (7 comments)

A Big Day for Trump's Budget Pick, Social Security -- and Millionaires As OMB Director, it would be Mulvaney's responsibility to explain the financial implications of budget choices to the president. That makes Mulvaney's habit of describing Social Security as a "Ponzi scheme" especially disturbing. It reveals a basic lack of financial literacy.
Wednesday, March 11, 2015

Will Social Security Decide Maryland's Senate Race? A few years ago pundits were assuring politicians that voters would reward them for supporting the Simpson-Bowles plan. Now we know better. Chris Van Hollen -- and other Democratic candidates -- would be well advised to take MoveOn.org's advice and offer their unequivocal support for Social Security instead.
Tuesday, May 12, 2015 (1 comments)

Social Security 10 Years From Now: A Choice of Two Futures The past 10 years have shown us that, when it comes to the politics of Social Security, we can make major progress as a nation. The future of this vital and popular program is in our hands. It can be strengthened if we fight for it. It can also be taken from us, piece by piece, if we don't. The responsibility for Social Security's future, as always, lies with us.
Monday, April 7, 2014 (5 comments)

Is Charles Koch "Un-American"? Let Thomas Jefferson Decide What Koch calls "character assassination," others would describe as a simple recounting of the facts. Koch and his brother David are known for injecting massive amounts of their (partially inherited) wealth into the political process, academia, and propaganda in order to promote their right-wing (and self-serving) point of view.
Thursday, January 11, 2018 (4 comments)

When Will Democrats Start #Resisting GOP Voter Suppression? Democrats need to come up with social and economic policies that are strong enough to bring their base to the polls. But these voters also deserve to know that their rights are being systematically suppressed -- and that they can do something about it by voting incumbents out of office.
Wednesday, January 10, 2018 (1 comments)

The GOP's 100-Year War Is Bigger Than Taxes or Trump While the nation obsesses about Trump, he and his fellow Republicans are radically rewiring our political and economic order. The tax bill they passed at the end of last year proves it. While we ponder Trump's state of mind, the leaders of his party are busy reshaping the country in their own morally misshapen image.
Monday, February 19, 2018 (3 comments)

Trump's "Harvest Box" Delivers an Empty Promise There is a strong subtext of racism in the "harvest box" pitch, although 37 percent of people receiving food assistance are white. Nearly two-thirds of recipients are children, elderly, or disabled. Others are single parents. Some have been impoverished by structural racism, others by the economic collapse that has gripped entire swaths of our nation.
Wednesday, July 12, 2017 (22 comments)

Medicare For All Is Coming, No Matter What They Say One-third of our health economy is already managed through government programs. Our best minds should be tackling the challenge of reforming the remaining two-thirds. We have already have built some of the infrastructure and expertise we will need. Medicare For All is not only achievable. It's inevitable.
Saturday, October 21, 2017 (2 comments)

Trump's Muslim Bans Impoverish Us All At its heart, this isn't an economic issue. It's about who we are. For many years we thought of the United States as the last, best hope for refugees feeling oppression and immigrants seeking a better life. We should welcome refugees and immigrants to the United States because it's good for our society, for our economy, and for our nation. But most of all, we should welcome them because it is the right and moral thing to do.
Thursday, August 6, 2015 (2 comments)

"Open Borders": A Gimmick, Not a Solution Open borders resembles NAFTA-style corporate trade: both give corporations the ability to apply their economic power across national boundaries in pursuit of maximal profits at minimal cost, either by outsourcing jobs to workers overseas or paying minimal wages to workers at home. We need a systemic solution to global wealth inequality, rather than intellectual gimmicks designed to promote exploitation and sow confusion.
Tuesday, November 14, 2017

Go Left, Dems: 7 Ways Democrats Are Misreading the November 7 Results Last week's victories offer only a temporary distraction from the Democratic Party's ongoing troubles. Voter approval of the party is at a 25-year low, down to 37 percent from March of this year. Perhaps even more significantly, approval is down markedly among nonwhites and young voters, two groups the party needs for long-term success.
Tuesday, May 7, 2013 (6 comments)

60 Minutes and the Billionaire Agenda: Part 1, "Counterinsurgency Cops" Three stories were aired Sunday night: Counterinsurgency Cops, Robin Hood, and Invisible Wounds. The first two pieces advanced the anti-government billionaires' agenda with almost Orwellian efficiency. The third was less driven by that agenda, although it also reflected the biases which big-money interests have built into the institutions of journalism and politics.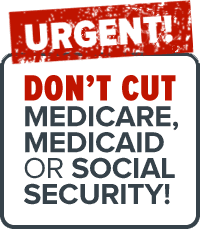 Thursday, March 19, 2015 (1 comments)

A "Moral Document": GOP Again Targets Social Security, Medicare For all the deception and evasion which permeates these documents, one thing comes through clearly: the Republicans have no interest in the well-being of seniors or the disabled. Theirs is an anti-tax agenda for the wealthy, and an anti-social contract agenda for everyone else.
Tuesday, October 30, 2012 (1 comments)

Did JPMorgan Chase Really Take a 'Ten Billion Dollar Hit' For Uncle Sam? Jamie Dimon's the same guy who assured investors that reported losses from that unit were just a "tempest in a teapot." And he's the same guy who said those losses, once they were revealed, would be roughly $2 billion. At last report, the bank said total losses amounted to $6.2 billion. You'd think a track record like that would inspire a little healthy skepticism among our nation's journalists.
Monday, May 4, 2015

After Baltimore: Soul Searching in Another America Violence, like the nation itself, takes different forms. The events in Baltimore were manifestations of personal violence, amplified by crowd behavior. They were triggered by state violence, represented by the unrestrained excesses of police officers. That form of violence seems to have been especially severe in Baltimore.
Wednesday, October 18, 2017 (2 comments)

How to Profit from the Coming Trump Apocalypse Trump, unstable as he is, is not an aberration in today's political system. He's a reflection of it. Our political process was broken before he came along. It will still be broken after he's gone, unless something is done to change it. Trump must be opposed, just as Ryan, McConnell, and Vice President Mike Pence must be opposed. But so must the system that gave them power.
Saturday, December 6, 2014 (5 comments)

Why Demographics Can't Save the Democrats -- But Populism Can Personality alone isn't likely to win the day. Nor will fragmented appeals to disparate population groups. Yes, Democrats should support issues like humane immigration, marriage equality, and justice for African-American communities. But they should do so for moral reasons, not because they think it will lead to some imagined electoral panacea.
Tuesday, September 12, 2017 (7 comments)

What Matters Is What Happens Next, Not "What Happened" The Democratic party faces a turning point. It can devote itself to economic populism and find new sources of both funding and energy, as the Sanders campaign did. Or, it can rededicate itself to the Wall Street centrism of its last three decades and continue to fail.
Friday, May 22, 2015 (6 comments)

The Big Banks Are Corrupt -- And Getting Worse In "deferred prosecution" agreements the Justice Department agrees not to prosecute a bank for crimes it has committed if it keeps a promise not to commit those crimes again. It was not clear whether this would lead to any real-world consequences for the bank, however.
Thursday, December 6, 2012 (3 comments)

GOP Offers to Throw Middle Class, Elderly Over the "Fiscal Cliff" Republicans also propose to raise the Medicare eligibility age to 67, which would force 65- and 66-year-olds to seek private, individual health-care coverage on the open insurance market. And since they'd also repeal the new health-care law, these older Americans would get no help in that process.
Saturday, August 6, 2016 (3 comments)

As Republicans Defect, Will Clinton Be Tempted To Tack Right? The sense of panic among elite Republicans is palpable. They're beginning to understand that when they look at Donald Trump they're staring into the orange-hued face of their party's potential demise.
Friday, August 25, 2017

Open Letter to Louise Linton About Angels and Humanity Dear Ms. Linton...Nobody enjoys the sudden onrush of hostile attention that comes when something they've said goes viral, and not in a good way. Your public record, and even your recent infamous post, suggests you want to be a good person -- or, at the very least, that you'd like to be seen as one.
Monday, November 13, 2017

Why We Need to Confront the Billionaires' Paradise This concentration of power must be investigated, and then it must be confronted -- by a majority determined to take back the economy and democracy from the powerful few who have made it their plaything, before it's too late. It's time to "strike back" -- not against wealthy individuals, but against oligarchy itself.
Saturday, August 9, 2014 (4 comments)

How Big Is a $16 Billion Bank Fraud Settlement, Really? Settlements do not require banks to provide principal relief for these underwater homeowners. They don't ask banks to return homes that they wrongfully took from their owners. They don't ask banks to forfeit every penny of earnings received through forgery or perjury. They don't even ask them to restore the credit ratings of defrauded customers.

Saturday, September 17, 2016

Stiglitz Speaks: Globalization's Grand Failure, Apple & Bad Trade Deals Why have so many policymakers in Europe and the United States continued to push globalization, despite the evidence? "In American politics," Stiglitz replied, "part of the reason is of course the influence of money." He pointed out that both presidential candidates now say they oppose the TPP, which he takes as a hopeful sign.
Saturday, January 14, 2017 (3 comments)

The Dullest -- and Most Shocking -- Moment in Trump's Press Conference It's hard to turn away from Trump's abusive treatment of the press, or his poor grasp of national security, or those long periods when his rambling turns to near-incoherence. All of those qualities were on conspicuous display in Wednesday's press conference.
Tuesday, June 12, 2012 (1 comments)

The "Fiscal Cliff"? A Hoax. The Democrats' "Long Game"? A Myth. This Is the Real Budget Battle Democrats surrendered on the most important political fight of our time: the fight to defend government's role in building and preserving a humane, just, and economically healthy society for everyone.
Thursday, October 23, 2014 (8 comments)

5 Reasons Why Democrats Should Push Social Security Expansion -- Now Voters understand that cuts in Social Security's operating budget deprive them of something they've been paying for throughout their working lives. The next phase of Social Security expansion should also call for expanding, not shrinking, Social Security's administrative functions.
Saturday, August 6, 2016 (2 comments)

The Birds on Trump's Brain Here's what Trump said about wind power: "The wind kills all your birds. All your birds, killed. You know, the environmentalists never talk about that."Trump is still the Republican Party candidate. And when it comes to climate change, and regulations, and fossil fuels, he's more typically Republican than you might think. But when it comes to bird brains, he's in a class by himself.
Friday, November 17, 2017

Trump's HHS Pick Alex Azar Is the Worst Pharma Bro of All Nominating Alexander Azar to run Health and Human Services is like pinning a sheriff's badge on Billy the Kid. For all his polish and small-town charm, when it comes to pharmaceutical predation, the mild-mannered Azar puts blowhard "pharma bros" like Martin Shkreli to shame. Now, unless his nomination is blocked, he's about to be handed the keys to our nation's health.
Friday, July 21, 2017

On the CFPB's Birthday, Stand Against Sharks Bankers may break the law -- and be unpopular with voters -- but they've still got friends on Capitol Hill. Right now Republicans like Sen. Tom Cotten are working to undermine the CFPB's new arbitration rule, which is set to take effect in September. House Republicans passed the "Financial Choice Act" -- a bill that would gut the CFPB and strip away other consumer protections.
Wednesday, October 25, 2017 (3 comments)

Why "Centrists" Will Sink the Democrats, If They Haven't Already The bipartisan, centrist political consensus is breaking down. That's not an accident, and it's not an injustice. It's the result of repeated failures, both abroad and at home. The question is, what will replace it: something better, or something worse? If Democrats continue to follow the losing ways of the past, we probably won't like the answer.
Friday, March 3, 2017 (14 comments)

Resign, Jeff Sessions. It's Not About Russia, It's About Justice Jeff Sessions is a man out of time, a holdover from an age when some people believed that certain groups were exempt from the rule of law. He may be out of time in another way, too: His days as Attorney General might be numbered. Recusal is not enough. Jeff Sessions has shown that he is not fit to serve as Attorney General. In the name of equal justice for all, he must resign.
Friday, March 29, 2013 (6 comments)

Slick, Paranoid Tea Party Video Aims for Violent Insurrection Many members of the Tea Party Patriots, and groups like it, are undoubtedly good people who have been manipulated into believing terrible things. Cracks in the group's wall of secrecy have offered glimpses of those manipulators by revealing its relationship with big-money Republican operators.

Friday, June 24, 2016 (6 comments)

Brexit and the New Global Rebellion The "Leave" vote was a rejection of globalization, at least as it's currently structured. This was a revolt of working class Britons who have seen their postwar prosperity erode around them and their social contract eviscerated by the corporate and financial oligarchy.
Friday, November 9, 2012 (18 comments)

7 Exciting, Inspiring -- and Overlooked -- Lessons From the "99 Percent" Election This election was a clear and unequivocal victory for the populist positions the president took on the campaign trail. Don't believe the hype: This was a great night for progressives, populists and agents of change. Our political system may be dominated by Big Money, but this was a victory for the 99 Percent.
Monday, January 12, 2015 (4 comments)

Populism Rises -- And The "Center" Strikes Back It's no surprise that "centrist" Democrats are troubled by the challenge posed by senators like Warren, Ohio's Sherrod Brown, and Vermont's Bernie Sanders. These senators' positions aren't just good policy; they're good politics, too. While the well-funded "centrists" have too much money and media influence to be counted out, this movement poses a real threat to their dominance over the Democratic Party.
Tuesday, April 2, 2013 (7 comments)

Why *Wouldn't* Obama Cut Social Security and Medicare? Polls continue to show that voters across the political spectrum oppose these kinds of cuts -- "hate" isn't too strong a word -- and would even be willing to pay more in taxes to protect Social Security. These cuts might become be the most unpopular domestic policy decision in modern history.
Saturday, January 18, 2014 (13 comments)

For the GOP, an Abyss Instead of Ideas The Republican Party may not have an ideology anymore, but it still has an agenda: the continued enrichment of the corporations and billionaires that finance it, at the expense of everyone else. Democrats would be wise to stop celebrating the deals they strike with these folks, at least until they explain the absurd things they were forced to do to get those deals.
Saturday, August 20, 2016 (4 comments)

Trump's Estate Tax: An Aristocrat's Gift to His Friends and Family If anybody is a "little guy" it's Trump -- and I'm not talking about his hands. It takes a little heart to be born into such wealth and yet be filled with such self-regard and selfishness. It takes a little heart to want so much for himself and so little for others, to bring out the worst in our neighbors and be so cruel to the strangers at our door. Maybe we should call this spoiled child of privilege a "little prince."
Monday, June 24, 2013 (2 comments)

7 Institutions That Have Grown So Monstrously Big They Threaten to Destroy America Corporations, databases, storehouses of personal and institutional wealth all are expanding at ever-increasing speed, threatening to engulf our economy and our lives as they do. That's the problem with Big Things: Once they reached a certain size, they keep on getting bigger. When businesses become so large that competition's squeezed out, everybody suffers.
Monday, March 11, 2013 (1 comments)

An Etiquette Lesson For Elizabeth Warren From "El Loco" Politicians and regulators serve criminal banks for the very same reason that Willie Sutton robbed them: That's where the money is. If these Senators don't figure that out pretty soon, they're going to have to go to the people to raise money. And going to the people is a ghastly experience. The people are messy, over-emotional, and have all sorts of opinions about their government.
Monday, August 8, 2016

American Greed: Trump's Economic Team Is a Who's Who of What's Wrong Trump's team isn't just monochromatic and male. At least four, and perhaps as many six, of the men are billionaires. They range in age from 50 to 74 -- or, from "younger old white guy" to "older old white guy." Five team members are named Steve -- which means that eight of them are not. For diversity, that will have to do. There are only two economists on the team -- and one of them believes in the flat tax.
Thursday, July 25, 2013 (4 comments)

Tom Friedman: A New Ayn Rand for A Dark Digital Future Thomas Friedman is the perfect mirror for the undeserved self-infatuation which has infected our corporate, media, and political class. He's the chief fabulist of the detached elite, the unfettered Id of the global aristocracy, the Horatio Alger of self-deluded, self-serving, self-promoting techno-hucksterism.
Wednesday, August 30, 2017

Grow Up and Apologize, Ted Cruz All but one member of Cruz's Texas GOP delegation voted against aid for Sandy's victims. Now that their constituents are in need, they're singing a different tune. Ted Cruz was the loudest and most aggressive Texas Republican who voted to deny aid for Sandy's victims. Now it's time for Cruz to step up, grow up, and admit he was wrong.
Saturday, June 29, 2013 (1 comments)

Believe It or Not! -- 13 Mindblowing Facts About America's Tax-Dodging Corporations The "chained CPI" cut, proposed by President Obama and supported by Republicans, is projected to "save" a total of $122 billion to $130 billion over the same time period by denying benefits to seniors and disabled people. It's true. "Serious" politicians and pundits are demanding that ordinary people sacrifice earned benefits, while at the same time allowing corporations to avoid more than 10 times as much in taxes.
Thursday, December 1, 2016 (1 comments)

This Trump Hire is Hazardous to Your Health (And Not Just Your Medicare) Trump's opposition to Medicare cuts distinguished him from other Republican contenders and helped him win the presidency. With this choice, he's made it clear that his campaign was a lie. Tom Price's nomination will have an adverse impact on Americans' health. If someone tells you someday that this year's election made them sick, they may be telling the truth.
Sunday, March 23, 2014 (1 comments)

Bernie Madoff Sounds a Lot Like These Angry Billionaires Some of the most powerful and wealthy people in America are feeling persecuted. The Langone/Perkins crowd is powerful, angry, afraid and unrepentant. That doesn't bode well -- for them or anyone else. Many of these angry billionaires have earned their wealth through intelligence and hard work. They've also been lucky, and have been aided by the society whose citizens they now castigate in the harshest terms.
Monday, October 21, 2013 (9 comments)

The Road From Here: What About Medicare and Social Security? The posturing has begun. The position taken by Durbin, and apparently by the President as well, is that Republicans must agree to tax increases in return for entitlement cuts. Republicans say they're willing to give up the harmful cuts known as sequestration -- and only those cuts -- in return for Social Security and Medicare benefit reductions.
Thursday, December 21, 2017 (5 comments)

The Tax Bill Is a Lifeline for Democrats. Will They Sink or Swim? With this tax bill, the Republican Party has issued its legislative manifesto. It has declared its allegiance to the wealthiest and most powerful among us, and proclaimed its willingness to sacrifice everyone else on the flaming altar of unbridled greed. That's an opportunity for Democrats, but it's not a guarantee of victory.
Monday, August 18, 2014 (1 comments)

One Nation Under Siege: "Counterinsurgency Cops" in Ferguson -- and on TV The transfer of used military equipment from the armed forces to police departments around the country has been accompanied, at least to a certain extent, by a shift in public thinking. The news media have played a critical part in that shift, both in its coverage and in what it chooses not to cover.
Tuesday, December 25, 2012 (3 comments)

Fix the Debt's New Email: Too Cruel to Laugh, Too Ridiculous to Cry It's easy to make fun of something this inept, and the overpaid cynics at Fix the Debt -- and fellow shell organizations like the Committee For a Responsible Federal Budget -- certainly have it coming. But this time they've crossed a line. They're claiming to speak in the very interests of the people who would be most hurt by their actions.
Wednesday, July 5, 2017 (6 comments)

Why We Need to Know What Trump Says Behind Closed Doors Trump's fundraiser was held June 28th at his own Washington, D.C. hotel, which is steps down Pennsylvania Avenue from the White House in the historic Old Post Office Pavilion. In this luxurious setting, Trump held forth for more than 40 minutes, mocking his enemies, humiliating his friends, and committing at least one major diplomatic gaffe.

Monday, December 5, 2016

How Trump's Grift Gave Government to the 0.01 Percent It's not just their wealth that distinguishes Trump's team from the vast majority of Americans. It's their class exclusivity. Trump has largely drawn from people who, like him, were born into wealth and privilege. This insularity, combined with the heartlessness of the policies they espouse, makes it even less likely that they will empathize with -- or even understand -- the problems of ordinary people.
Saturday, November 15, 2014 (5 comments)

Bill Clinton's Out of Touch Economically -- and That's a Big Deal Bill Clinton brushes aside the day-to-day trials of millions of Americans, dismissing them as nothing more than a few "bad headlines." He pitches a glossy-brochure version of our national condition instead of addressing the real-life problems many people face every day.
Saturday, August 8, 2015

The GOP Debate: It's What Oligarchy Looks Like Interests of big-money donors were reflected in Thursday's debate -- in what we heard, and even more so in what we didn't hear. There was no mention of the great income transfer to the wealthiest among us, perils of climate change, economic threat posed by big banks, or the struggle of a declining middle class. Candidates never offered specific proposals to help working Americans, even when asked to do so by the moderators.
Tuesday, July 9, 2013 (3 comments)

Where the Hell Is the Outrage? It's not that things aren't changing. It's that people don't know they're changing. Without that knowledge the public becomes a canary in a coalmine, only aware of its declining oxygen supply when it keels over and dies. The media has failed to tell the story of our broken economy. The two-party system is failing, too, as corporate forces complete their corruption of the GOP and seize an ever-increasing chunk of the Democracy.
Thursday, December 27, 2012 (1 comments)

For Wall Street It's "Peace On Earth, Goodwill Toward Remington" Wayne LaPierre did his job. Everybody's talking about how crazy he is. Nobody's talking about how crazy we are for tolerating this situation -- or how immoral our corporate class is for financing it.
Tuesday, March 20, 2018 (1 comments)

The Resistance Needs Better Heroes Donald Trump is both corrupt and unstable. I share the hope Mueller succeeds in bringing him to justice, although a President Pence could conceivably do more legislative damage than Trump has done thus far. Trump's escalating war of words against Mueller, even as his lawyer argues that Mueller's investigation should be shut down, is deeply worrisome.
Thursday, May 14, 2015

Opportunity or Inequality? That's No Choice At All We need to create jobs, rebuild our infrastructure, strengthen wages, and increase education funding. These are "opportunity" items. But if they are to succeed, they will require some redistributive policies, including higher taxes on the wealthy and greater sharing of productivity gains with workers (using mechanisms like minimum wage increases and increased collective bargaining).
Monday, November 6, 2017

Donna Brazile, the DNC, and Democratizing the Democrats It's easy to be cynical about the tone Brazile adopts as she tells her story. She's shocked, shocked, to learn that money and insider connections wield undue influence inside her party's establishment. And she's quick to pronounce the DNC innocent of actions, including her own, that are already widely known.
Saturday, September 30, 2017 (1 comments)

What Hugh Hefner Had in Common With Right-Wing Christian Doctrine When I read that the conservative media was attacking Hugh Hefner, my first reaction was surprise. Yes, he was progressive on a number of issues. But there was a deeply conservative dimension to his exploitation of women and his rejection of societal limits on that exploitation.
Monday, June 4, 2012

"Middle-Class Millionaires"? Dissecting a Democrat's Misguided Move Once again a Democrat's letting the Right set the terms of the debate. This time it's House Minority Leader Nancy Pelosi, who's undercutting her party's tax policy in an odd way: by redefining "middle class" so that it includes people making a million dollars a year.
Sunday, June 17, 2012 (1 comments)

Dimon, Simpson, Geithner: This Week's Three Horsemen of the Corporate-Politics Apocalypse The Democratic Party must prove that it's something more than the oligarchy's more genteel rubber stamp. And it's not going to be able to do that unless it rejects the wildly unpopular and unfair Simpson-Bowles plan in favor of the only approach that can rescue the middle class and our economy over all. But that would involve standing up to Jamie Dimon -- and his campaign checks.
Sunday, July 6, 2014 (18 comments)

Warren Brings Populism Down South. Is Hillary Paying Attention? What should Democrats in Washington take away from Warren's visit to Kentucky? In addition to demonstrating that populism sells everywhere, it's also a clear sign that the discredited "Third Way" agenda of corporate Democrats -- an agenda that has dominated the national party for more than two decades -- doesn't sell.

Saturday, August 13, 2016 (2 comments)

The Fiscal Myth That's Killing The Economy, In 7 Steps The crisis of 2008, and the events that followed, disproved austerity economics and other hallmarks of conservative economic thought. But it remains popular in powerful circles -- perhaps because, as Upton Sinclair said (in the gendered language of his time): "It is difficult to get a man to understand something, when his salary depends on his not understanding it."
Thursday, November 28, 2013

A Walmart Thanksgiving, by Charles Dickens "A pretty high energy day" for employees. That's how a Walmart executive described Thanksgiving after the corporation announced that this year's "Black Friday" would begin on Thursday evening, leaving many of its workers unable to spend the holiday with family or friends.
Saturday, October 4, 2014

Progressive Champion Bill de Blasio Models Populist Change Bill de Blasio ran for mayor as a populist, and he has governed as one. He's already achieved impressive things -- and he's only one-fifth of the way through his first term. His populist-themed campaign offered important lessons for candidates and elected officials everywhere. And his mayoralty is becoming a model for the nation's cities to follow.
Monday, January 22, 2018

Death by Inequality: Poverty and Racism Are Killing America's Children We can't address poverty or inadequate health care without addressing inequality. And we must pay more attention to the deaths of America's children. If terrorists had taken their lives, we'd hear about it night and day. But these children were killed instead by bigotry, political cynicism, and greed. Politicians and the press will keep looking the other way, and the deaths will continue.
Wednesday, March 14, 2018

The $24 Million Reasons Dems Back America's Worst Banks Why would Democratic senators join their Republican colleagues in pushing a bill that lays out a rich banquet of goodies before some of America's worst bankers, and increases the risk that taxpayers will have to bail them out? With this vote, these senators have thrown their constituents under the last bus out of town.
Tuesday, February 27, 2018 (9 comments)

Picture the United States Without Student Debt In the US, 70 percent of college graduates have some level of student debt. The average four-year graduate owes more than $37,000. People who were unable to complete their education, often for reasons beyond their control, owed an average of nearly $9,000. Once they graduate, they face a labor economy where under-employment remains widespread.
Saturday, November 3, 2012 (2 comments)

Romney's Hopey-Changey, Hostage-Taking "Closing Argument" Behind Romney's sweet-sounding words is an ugly, ugly threat: elect me or we'll paralyze the government and shatter the economy. "You know that if the president is reelected," Romney said, "he will still be unable to work with the people in Congress." He forgot to mention why.
Monday, October 17, 2016 (2 comments)

Her First 100 Days: A Pledge to Take On Wells Fargo and Wall Street Hillary should demonstrate in word and deed what has unfortunately yet to be demonstrated in the nation's capital: that the law will be enforced on Wall Street as well as on Main Street without fear or favor. Whether those crimes consist of investor fraud, consumer fraud, theft, or racial discrimination, no bank executive should ever again believe he or she is above the law.
Tuesday, October 4, 2016 (11 comments)

In a Populist Moment, Hillary Clinton's Left-Leaning Economic Vision Clinton is acknowledging that the political reality about Wall Street fraud has changed. Former presidential candidate Sen. Bernie Sanders and his millions of supporters, along with Sen. Elizabeth Warren and other key players, have moved her to the left on this subject, at least rhetorically. Activists can use these fierce words to press for additional bank reform, should she become president.
Wednesday, September 21, 2016

Wells Fargo Had a Bad Day. That's a Start. Wells Fargo's CEO faced a rough grilling. That's a start. But John Stumpf is undoubtedly decompressing somewhere right now, waiting in comfort for the heat to die down. Wall Street's fraud won't end until its senior executives are held fully accountable for their actions -- and not just for a day.

Saturday, December 20, 2014 (3 comments)

Hillary's Choice: "Anti-Gridlock" or "Anti-Wall Street"? A candidate who "supports Wall Street within reason" -- offering only unsupportable tactical promises while most Americans fret about the economy -- is a candidate in danger of losing, no matter what the polls may say today.
Thursday, October 6, 2016 (4 comments)

The President Can Act to Curb Big Pharma Greed. These House Dems Explain Gilead Sciences recently set a price of $84,000 for its 12-week course of Hepatitis C treatment -- even though, as activist Annette Gaudino explained last August on The Zero Hour, it charges a fraction of that cost in other countries and still turns a profit.

Thursday, December 25, 2014

Wall Street Had a Merry Christmas. The New Year's Still Up For Grabs. Some in Congress will make positive and even brave proposals -- to break up the big banks, increase Social Security benefits, raise wages, and take other much-needed steps to repair our damaged economy. But, overall, our elected officials will only have as much courage as the public demands of them.
Tuesday, October 3, 2017

Death in a Dead Land We still haven't stopped this endless river of blood, and it looks like we never will -- at least, not until the oil stops flowing and the coal stops burning and we all drown in the waters of a flood that turns the Las Vegas desert green, a flood we knew was coming but did nothing to prevent.
Thursday, November 12, 2015 (1 comments)

The "New Democrats" Confront a New Reality The corporate-friendly policies of the Democratic party's more conservative wing have fared poorly, both as policy and as politics, and as a result the party has moved to the left. The insurgent candidacy of Bernie Sanders is the most conspicuous sign of this shift. It's a major setback for the so-called "New Democrats" who have dominated the party since the election of Bill Clinton in 1992.

Tuesday, November 29, 2016 (4 comments)

Who Will Lead the Anti-Trump Resistance? Trump's diehard followers will undoubtedly seek out fake news from faux sources, including his own Twitter feed, to cling to the illusion that he's fighting for them for as long as possible. But even they may be forced to face facts when Congressional Republicans target Medicare and Social Security, while Trump's billionaire cabinet despoils the environment, attacks public schools, and cuts cushy deals for Big Pharma.
Thursday, February 21, 2013 (1 comments)

Wall Street's Misdeeds Cost Trillions, But It's Main Street Who's Getting Nickel-and-Dimed As Washington argues about whether it should spend millions to save Main Street's residents trillions, both parties are reportedly open to a budget agreement that would cut $130 billion in Social Security benefits for the elderly and disabled over the next 10 years (according to White House estimates). In Washington that's an acceptable "buy-partisan" solution.
Friday, February 6, 2015 (2 comments)

13 Questions: About Greece, Europe, Austerity -- and Us Leaders like Sens. Elizabeth Warren, Bernie Sanders and Sherrod Brown are likely to keep resisting Wall Street's unwholesome influence on our democracy. With every day that passes, however, it's less likely that any major banker will be prosecuted for the major acts of fraud committed in their institutions. There's a lot of moral hazard going around these days.
Thursday, June 15, 2017 (2 comments)

Cuomo Wants to Privatize Penn Station; That's a Bad Republican Idea Donald Trump is working with his fellow Republicans in Congress to enact a "privatization" program that could become the largest giveaway of public resources to private corporations in our nation's history.
Friday, June 9, 2017

Kitchen Logic: Don't Let Trump's GOP Privatize America Privatization -- the transfer of government-owned resources to private interests -- is a permanent solution to a temporary problem. Governments use it to get an expense item off their books, but citizens often find themselves saddled with all sorts of additional costs for years to come.
Wednesday, May 29, 2013 (5 comments)

A Vision for Social Security Social Security is based on simple moral principles: Children who lose one or both parents shouldn't be forced to into child labor; disabled people shouldn't be condemned to poverty; and people should be able to retire with financial security after a full working life.
Friday, November 28, 2014 (3 comments)

Prosecute Now: The Justice Department Can Still Act Against Bad Bankers Banks have paid many billions of dollars in recent years to settle charges of widespread fraud. JPMorgan Chase, Bank of America, Goldman Sachs, Citigroup ... each of the nation's biggest banks has paid tens of billions to settle a wide variety of charges.
Monday, June 12, 2017

The Koch Brothers & Trump: The Men Who Sold the World With the help of the Koch Brothers, Trump and the Republican Party have "moved in the opposite direction from virtually the rest of the world," wrote Jane Mayer. It's time the world began to hold them to account.
Friday, November 4, 2016 (3 comments)

Behind the Job Numbers, Millions Are Being Left Behind Underneath these favorable numbers, a darker story is being told. The labor force participation rate -- the number of Americans who are working or are actively looking for a job -- slipped by a small fraction and remains near its lowest level in four decades. Many workers have simply been left out of the job economy.
Sunday, June 29, 2014 (1 comments)

On the Economy, It's Been One Snafu After Another This was the worst quarter for the GDP since the peak of the Great Recession five years ago. At this point American people might be forgiven for doubting the experts and leaders who should be counted on to make responsible decisions. "SNAFU" is an old military term that means "situation normal, all 'effed' up." That's been the state of play in economic policy for some time now.
Saturday, April 26, 2014 (4 comments)

So You've Read (or Read About) Piketty. Now What? "Capital" offers activists, analysts and lawmakers a new pair of glasses with which to view our economic landscape. If some of that landscape already looks familiar, that's to be expected. And even when we choose to plot a slightly different course than the one Piketty recommends, he has provided a valuable service. Where we go from here is up to us.
Monday, October 24, 2016 (1 comments)

The Better Business Bureau Downgraded Wells Fargo. It's Not Enough. Wells Fargo's latest scandal has captured the public's attention because it's easier to understand than other, more esoteric forms of bank crime. Those crimes won't end until banks, and bankers, pay a price for their misdeeds. Banking must be demystified, so that Wall Street institutions and their CEOs can be judged like other business people.
Wednesday, May 14, 2014 (21 comments)

Look Out, Wall Street, the New Populism Is Coming The public's mood, despite years of attempts by most Republicans and many Democrats to placate them, is distinctly populist. And much of that populist sentiment is directed toward the financial institutions which have so badly damaged our economy.
Friday, January 25, 2013 (2 comments)

Senator's Denial of News Story Reflects Deep Resistance to "Chained-CPI" Social Security Cut This story shows that the fight to protect Social Security benefits is far from over, and that both public opinion and advocacy groups are playing an active role in the battle. It illustrates the dangers Democrats face when they don't clearly distance themselves from the chained CPI, or from other cuts to Social Security or Medicare.
Monday, December 15, 2014 (4 comments)

We Lost the "CRomnibus" Fight, But at Least Someone's Fighting Democrats should see every lost vote -- especially those votes lost to low turnout -- as an opportunity. What's more, not every battle will be lost. Progressives nearly defeated this deal in the House. Next time, perhaps they will. Either way, they are hopefully now a force to be reckoned with.
Wednesday, January 28, 2015 (1 comments)

Anti-Koch: The Fight For Green Energy is a Fight for the 99 Percent It's getting harder to defend our economic and environmental interests against the corrupting influence of campaign cash. The struggle for a fairer economy is inseparable from the struggle to protect the planet -- and both will be more successful once we've removed big money from our political process.

Wednesday, February 1, 2017 (2 comments)

Trump's Supreme Court Pageant: a Silly Show to Fill a Stolen Seat We're talking about a seat on a divided Supreme Court, not a year as a "goodwill ambassador," and the nation is entering a period of chaos and challenge. Trump's erratic behavior, his sweeping and ill-framed executive orders, and the firing of acting Attorney General Sally Yates have provoked a crisis of confidence and governance; a full-blown constitutional crisis is probably not far behind.
Tuesday, October 14, 2014

Populism: A Light Against Republican Darkness People are saying there's a darkness on the edge of town. It's born of the fear, pessimism and uncertainty that have become the Republican political brand. And if the polls are right, there's every chance that its shadow will fall upon Capitol Hill and envelop both houses of Congress.
Wednesday, March 26, 2014

The Cost of Empire, in Ukraine and at Home Long-term unemployment remains at crisis levels. Wage stagnation is strangling the middle class, and debate over minimum-wage legislation is also being sidelined for this imperial posturing. We urgently need a national debate about economic policy. Instead we're treated to endless empty tirades from the likes of Lindsay Graham and John McCain in the Senate, and from Sarah Palin and her ilk in the media circus.
Thursday, February 15, 2018

A Kingdom Where Nobody Dies When we reached adulthood, each of us made an unspoken promise to the children of this country. We said we would protect them, support them, help them lead beautiful lives. Today, once again, that promise has been broken. America's rifle. America's promise. And America's childhood, a kingdom we've surrendered for no good reason at all.
Tuesday, July 12, 2016 (5 comments)

Don't Stop the Revolution: The Sanders Movement After Orlando Platforms are promises. That makes them useful in the hands of activists willing to hold politicians to them. It's easy to lose faith when important battles are lost, or to become overconfident when they're won. But, in both defeat and victory, this revolution must go on. This is the most progressive Democratic platform in history, but only because millions of people demanded it -- with their votes and their activism.
Tuesday, March 29, 2016 (1 comments)

Bernie's Right. Wall Street's Business Model Really Is Fraud. The major offenses committed by our largest banks include "price fixing, bid rigging, market manipulation, money laundering, document forgery, lying to investors, sanctions-evading, and tax dodging." For bankers, Rule #1 is "win at any cost." As long as they can commit fraud without suffering personal consequences, fraud will be the business model for Wall Street.
Monday, August 29, 2016 (7 comments)

The "People's Fed" and the Oracles of Jackson Hole As long as the Fed's organizational culture is dominated by the financial sector, it cannot reflect the American people's needs, hopes and values. And as long as its ownership and accountability remain hazy, even an oracle won't be able to tell us who it's really here to serve.

Saturday, July 23, 2016 (4 comments)

Trump's Terrifying Pitch: It Was Better Than You Think Trump's acceptance speech was Demagoguery 101: Terrify, then reassure. Threaten people with destruction, then reassure them with the warm embrace of your fatherly arms. It's what kidnappers do to instill Stockholm syndrome in their prisoners. And Trump's eerily good at it.
Thursday, September 14, 2017 (2 comments)

Medicare For All Can Reshape the "Art of the Possible" Medicare For All can be the flag for all of these health activism fronts, and all of them can be pursued with a single, unifying goal in mind: Dollar by dollar, life by life, public health insurance must be defended and expanded until it is available to everyone.
Thursday, October 30, 2014

Corporations Act To Make Congress A Wholly Owned Subsidiary From the looks of things, Corporate America is no longer content with buying political influence. Now it wants to turn Congress into a wholly owned subsidiary. And it may well succeed, unless the voters thwart them on Tuesday.
Wednesday, July 4, 2012 (5 comments)

It's Time to Re-Declare Independence - Politically, Economically and Spiritually That's how our country was born -- in dreams. That's how it will be reborn into a brighter future, if we hold fast. They say idealism isn't practical. Actually, it's the most practical political force in the world. The idealistic dream of freedom and independence has transformed the entire globe. It changes lives. It changes hearts. It changes .... everything.
Friday, February 24, 2017 (9 comments)

Principles for Progressives to Follow on Trump's Ties to Russia We deserve the truth. But until we have the truth about Russia's ties to Trump -- from reputable, public and trustworthy sources -- let's fight President Trump with the weapons we already have at hand: the weapons of truth, accountability and justice. Those weapons will never hurt the hands that hold them.
Saturday, February 8, 2014 (1 comments)

Reagan Remembered: The Failed Legacy of Our First Corporate Politician Reagan, who would mock "special interests" in his first inaugural speech, then became a spokesperson for one of the most powerful of them -- doctors. He deployed scare tactics, hard-right imagery and merciless Red-baiting in a failed attempt to defeat Medicare. That program, along with Social Security, is one of the most successful and popular government programs in American history.
Thursday, September 7, 2017 (2 comments)

Disaster Recovery Should Heal, Not Divide, Our Communities The science is settled. Hurricanes are getting more severe because of climate change. Even as we fight to minimize the harm we're doing to the environment, we need to accept the fact that disasters like Katrina, Harvey, and Irma are going to shape our world for the foreseeable future.
Friday, January 27, 2017

Five Groups of Americans Who'll Get Shafted Under Trump's Hiring Freeze The overall impact of Trump's hiring freeze is clear: it shows a reckless disregard for the health, safety, and well-being of the American people. Trump's just getting started. His memo instructs the Director of the Office of Management and Budget to come up with a broader long-term plan for reducing the federal workforce through attrition.
Thursday, April 7, 2016 (3 comments)

Barney vs. Bernie: Sanders Is the Real "Progressive Who Gets Things Done" As he has so many times in recent months, Barney Frank had some harsh things to say about Bernie Sanders, and has written several nasty, petty, and personal attacks on Bernie Sanders in his capacity as a Clinton surrogate. He and Clinton both argue that Bernie Sanders got little done on Capitol Hill. However, Bernie Sanders amassed an impressive record of accomplishments in both the House and Senate.
Wednesday, November 27, 2013 (1 comments)

10 Things We Learned (or Re-Learned) In Chase's Latest Fraud Deal If you steal something and don't have to give it back when you're caught, you'll keep right on stealing. It's called "deterrence" in professional circles. Speaking of deterrence: Until a senior bank executive goes to prison, as more than 800 did after the much smaller savings and loan scandal, things aren't likely to change very much -- at JPMorgan Chase or any other big bank.
Friday, May 10, 2013

Tick-Tick-Tick: Do 60 Minutes and America's Billionaires Want Us to Beg? 60 Minutes was once a shining light of independent journalism. Now it's a covert mouthpiece for the far-right, anti-government values crowd. Once it spoke to, and for, a majority whose interests it fought to defend. Now it represents an atavistically self-centered billionaire class which expects flattery from its subjects whenever it deigns to take notice of their misery.
Wednesday, February 18, 2015 (2 comments)

Fifty Shades of Austerity: The Germans, The Greeks, and the GOP Germany's leaders have shown that they can be as hypocritical as American bankers, especially when it comes to extending the kind of helping hand to others which they've already enjoyed themselves. Germany benefited from a generous program of debt forgiveness in a 1953 write-off that was proportionally larger than anything being requested for Greece.
Sunday, June 16, 2013 (7 comments)