Articles Listed By Popularity List By Date
Page 1 of 19 First Back Next 2 3 4 5 6 7 8 9 10 View All
Sunday, November 18, 2018 (1 comments)

Hypocrisy Alert: Republicans Agreed with Ocasio-Cortez Until About One Minute Ago I get it. It's easy to mock a self-proclaimed "democratic socialist" who wants to re-make the US economy when she hasn't proven her own financial acumen by piling up a nice nest egg before running for Congress. But return with me now to those thrilling days of yesteryear ...
Saturday, December 9, 2017 (23 comments)

Finally, Evidence of Russian Election Meddling ... Oh, Wait On December 1, former National Security Advisor Michael Flynn pleaded guilty to two counts of lying to the FBI .... Finally! Hard evidence! The Trump campaign really did work with the Russians to fix the election and deprive Democratic nominee Hillary Clinton of her pre-ordained return to 1600 Pennsylvania Avenue! But there are big problems with that narrative.
Sunday, November 5, 2017 (2 comments)

Chickenhawk Donald: A Complete and Total Disgrace If there's anything worse in public office than a proud veteran who learned the wrong lessons, it's a gutless but grandiose chickenhawk like Donald Trump.
Sunday, February 4, 2018 (5 comments)

The Nunes Memo Only Partially "Vindicates" Trump, But it Fully Indicts the FBI and the FISA Court Trump triumphantly tweeted that the Nunes memo "totally vindicates" him in the ongoing "Russiagate" probe. It doesn't really do that -- proving a negative is always difficult -- but it does add a great deal of credibility to his charge that the probe is a politically driven witch hunt rather than a serious criminal investigation.
Saturday, June 2, 2018 (7 comments)

Political Parties Should Say What They Mean. The Libertarian Party Does. A political party should always be completely honest and crystal clear about its positions when addressing the public. Yes, we want the public to agree with us and to elect our candidates to office. No, we shouldn't try to trick the public into thinking it agrees with us if it doesn't.
Thursday, November 26, 2015 (7 comments)

NATO: This Deal is a Turkey Turkey should never have been admitted to NATO in the first place, and both its membership and the existence of NATO itself have long outlived any possible value they might once have had.
Wednesday, March 14, 2018 (10 comments)

There She Goes Again: Clinton's Blame Game Hillary Clinton has tons of reasons why she lost the 2016 presidential election. And, oddly, none of those reasons are herself or her campaign. This week, the excuse is that millions of whipped women just did as they were told.
Tuesday, August 1, 2017 (7 comments)

US Foreign Military Bases Aren't "Defense" A reasonable definition of "national defense," it seems to me, is the maintenance of sufficient weaponry and trained military personnel to protect a country from, and effectively retaliate against, foreign attacks. The existence of US bases abroad runs counter to the defensive element of that mission and only very poorly supports the retaliatory part.
Sunday, April 22, 2018 (26 comments)

Just When You Thought "Russiagate" Couldn't Get Any Sillier ... April 20 is cannabis culture's high holiday, and the Democratic National Committee celebrated it with fervor this year: Blaze up, get silly, file a bizarre lawsuit accusing the Russian government, Donald Trump's 2016 presidential campaign, and transparency activist group WikiLeaks of conspiring to steal an election.
Saturday, August 5, 2017 (25 comments)

If You've Got Nothing to Hide, You've Got Nothing to Fear, JFK Assassination Edition The CIA has long since copped to its Castro assassination campaign. But admitting that that campaign's sole fruit was the killing of an American president even as the agency's actual target lived to a ripe old age and died a natural death would smart to this very day.
Saturday, January 20, 2018 (4 comments)

The Worst Thing About Federal Government "Shutdowns" The second worst thing about federal government "shutdowns" is that they're almost entirely meaningless theatrical productions -- tales told by idiots, full of sound and fury, signifying nothing -- from beginning to end. The worst thing about such "shutdowns" is that they end, usually in a way that undoes most of what little good they accomplished in the first place.
Wednesday, February 10, 2016 (2 comments)

Election 2016: The Banality of Evil on Steroids [T]he GOP's presidential nomination race has become a rhetorical arms race to see who can position himself as most boisterously supportive of reprising all the crimes we've doggedly and piously pursued and hanged the Nazis for over the last 70 years.
Friday, July 29, 2016 (4 comments)

Snowden and Media Friends: L'etat, C'est Nous On July 28, [Edward] Snowden took Wikileaks to task via Twitter: "Democratizing information has never been more vital, and @Wikileaks has helped," he wrote. "But their hostility to even modest curation is a mistake." ... Wikileaks is right and Snowden is wrong here.
Saturday, April 23, 2016 (4 comments)

Bernie Sanders Won't Drop Out. Here's Why. Bernie Sanders says he's taking the Democratic presidential nomination contest all the way to the party's national convention in Philadelphia at the end of July. Believe it.
Tuesday, May 16, 2017 (68 comments)

Seth Rich, the DNC, and WikiLeaks: The Plot Thickens Who killed Seth Rich, and why? We may never know for sure. On the other hand, a significant piece of the puzzle may have just fallen into place.
Friday, June 16, 2017 (23 comments)

Contemplating a Jobless Society: I For One Welcome Our New Robot Overlords Will the current era of automation culminate in the opposite of historical results -- mass unemployment, a dramatic increase in the wealth and power gap separating rich and poor? Or are we at the doorway to a "post-scarcity" era, a product of what Ray Kurzweil calls the Law of Accelerating Returns, in which work as we know it becomes highly optional?
Saturday, February 13, 2016 (8 comments)

Just Say No to Draft Registration for Women -- and Men Testifying before the US Senate's Armed Services Committee in early February, Generals Mark A. Milley (the US Army's chief of staff) and Robert B. Neller (commandant of the US Marine Corps) endorsed extending mandatory Selective Service registration to women. Because, you know, equality. I have a better idea. It's time to end draft registration for everyone. Because, you know, freedom.
Monday, February 26, 2018 (1 comments)

Who's on Third? Not John Kasich The only reason John Kasich suddenly thinks fondly of third parties is because he fell short of his own party's top slot. Back when he thought the sky was the limit for himself, he couldn't stand the idea. Sore loser much? He may be right that a third party is coming, but not for the reasons he wants one.
Wednesday, March 21, 2018 (12 comments)

Death Penalty for Drug Dealers? Be Careful What You Wish for, President Trump "If we don't get tough on the drug dealers," said Trump, "we're wasting our time. That toughness includes the death penalty." ... odd, coming as it does from a high-level drug dealer like Donald Trump.
Sunday, October 14, 2018 (8 comments)

Facebook Meddles in the 2018 Midterm Elections Who benefits from the meddling? It doesn't seem to fall along "left/right" lines in particular. The victims come from across the political spectrum .... The primary thread connecting victims of the purge seems to be that they are critics and/or opponents of the American political "mainstream" or "establishment."
Wednesday, November 21, 2018 (24 comments)

Two Numbers That Explain Why Trump Won't Sanction Saudi Arabia Two simple numbers clarify just how much importance successive administrations, including Trump's, have placed on the US-Saudi relationship. The first number is the number one. ... The second number is 2,977.
Wednesday, October 7, 2015 (46 comments)

War Party's New Line: Vladimir Putin is Why We Can't Have Nice Things Remember the good old days? The US and the Soviet Union constantly staring each other down? Mutual Assured Destruction? Perpetual brushfire and proxy wars punctuated by deadly and disastrous conflicts like Korea and Vietnam? They're baaaaaaack "
Wednesday, December 19, 2018 (38 comments)

The Strangest Loyalty Oath You Probably Never Heard Of Agree with BDS or not, it's entirely proper for people who oppose a government's actions to adhere to their convictions peacefully, by refusing to trade with that government or with businesses operating in that government's jurisdiction.
Sunday, June 11, 2017 (5 comments)

The Problem Isn't Willie Pete. The Problem is War Crimes. The New York Times reports that the US and/or US-allied forces in Syria may be using white phosphorous munitions in the assault on Raqqa, capital city of the Islamic State in Syria. The use of white phosphorous in war is a perennial complaint among human rights activists. And while it's valid as far as it goes, it misses a larger and more important point.
Thursday, October 19, 2017 (19 comments)

Hillary Clinton: Cold Creepiness with a Side of Corruption Was Hillary Clinton's latest lunge at Julian Assange and WikiLeaks a preemptive strike? An attempt, perhaps, to get ahead of extreme ugliness in the coming news cycle?
Tuesday, September 20, 2016 (12 comments)

Lies, Damned Lies, and Hewlett-Packard Printers September 13 was an unlucky day for an unknown number of Hewlett-Packard printer owners. Instead of going dutifully to work, their printers displayed the error message "One or more cartridges appear to be damaged. Remove them and replace them with new cartridges." The cartridges weren't damaged, though. The printers had been sabotaged with, for all intents and purposes, malware. And the saboteur was Hewlett-Packard itself.
Monday, March 19, 2018 (1 comments)

New Hampshire: Once More Unto the Breach With nearly two years to go before the 2020 presidential primaries kick off, the vultures are already circling New Hampshire. The Washington Post's John Wagner reports on recent or coming visits to the state by US president Donald Trump, vice-president Mike Pence, 2016 also-ran John Kasich, and former US Senator / anti-Trump gadfly Jeff Flake (R-AZ).
Friday, September 22, 2017 (43 comments)

Jamie Dimon is Right to Fear Cryptocurrency Jamie Dimon considers cryptocurrency "worth nothing" for one reason only: Because his company -- the largest bank in the United States and among the largest in the world -- doesn't control it. And that's one of several reasons why others find it very valuable indeed.
Saturday, August 26, 2017 (4 comments)

WikiLeaks: Hostile is as Hostile Does Simply put the US government's problem with WikiLeaks -- the basis for its claim of hostility -- is that WikiLeaks tells the truth about the US government.
Friday, September 16, 2016 (8 comments)

@Snowden: Give That Man a Medal, Not a "Pardon" Edward Snowden shouldn't NEED a pardon. He performed a public service of inestimable value by exposing the crimes, the criminals, and the techniques of the largest espionage ring in human history: A conspiracy directed at the very public expected to pay the gigantic tab the conspirators run up.
Saturday, October 8, 2016 (8 comments)

Surveillance State 2016: Orwell was an Optimist Most of us are easy surveillance targets even before the state intercepts our emails at the provider level. And as for the people the state takes an individualized interest in? If you're singled out for special attention, the resources governments have at their disposal to track your every activity are, if finite, nearly inexhaustible as a practical matter ...
Friday, April 7, 2017 (5 comments)

We're Asking The Wrong Questions About Syria After more than six years of civil war, the Syrian government has (with Russian assistance) turned the tide. Assad is well on his way to defeating both the Islamic State and the "moderate rebels" (read: al Qaeda) backed by the US, restoring his control over the country. A chemical attack on Khan Sheikhoun doesn't seem to fit into that scenario.
Sunday, February 5, 2017 (11 comments)

Trump's Foreign Policy: Obama's Third Term, Bush's Fifth On foreign policy, Obama served George W. Bush's third and fourth terms. Now Donald Trump looks set to serve Bush's fifth term and/or Obama's third.
Sunday, June 24, 2018 (6 comments)

The Libertarian Party: Bringing Good Ideas to America Since 1971 Like most Libertarians, I'm amused when our ideological opponents see a parade forming around one of our ideas and try to hustle their way to the front to "lead" it. Unlike some Libertarians, I don't follow up amusement with getting down in the mouth about being "co-opted." I'm just happy to see good ideas gain steam from any source.

Thursday, October 13, 2016 (13 comments)

War Crimes: John Kerry's Really Got Some Kind of Nerve US Secretary of State John Kerry opined (in an October 7 appearance with French Foreign Minister Jean-Marc Ayrault) that Russian military actions in Syria "beg for an appropriate investigation of war crimes." French President Francois Hollande echoed the sentiment. Kerry might want to keep the fate of his German predecessor, Joachim von Ribbentrop, in mind when making such statements.
Saturday, January 13, 2018 (8 comments)

In Defense of Immigration from "Sh*thole Countries" Well, of course, he shouldn't have put it that way, if he did (he denies it). Between the language and the demographics in his supposed example, he's handed his opponents the opportunity for a doubly delicious round of public moral preening -- look how vulgar, and how racist, Donald Trump is! Maybe they're right. But they're missing much bigger points.
Sunday, January 28, 2018 (9 comments)

Protectionism: Trump's Tariff-ic Attack on Your Wallet On January 22, US Trade Representative Robert Lighthizer fired the first shots of the Trump administration's 2018 trade agenda: Tariffs of 30% on imported solar panels, and tariffs starting at 20% on imported residential washing machines. In the name of "protecting" jobs -- "America First!" -- the administration is dead-set on making you poorer.
Friday, July 17, 2015 (11 comments)

The Iran Deal: What You Need to Know Supporters of the nuclear agreement between Iran and the P5+1 nations have a better case than anti-Iran hawks.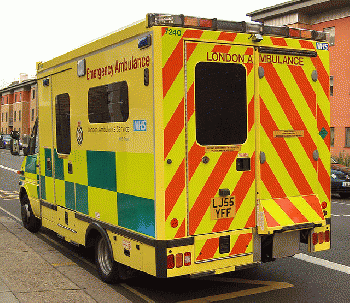 Friday, July 14, 2017 (7 comments)

Death Panels: Sarah Palin Was Right, Sort Of Healthcare is a "scarce resource," by which I mean that there is more desire for it than there are doctor hours and hospital beds and bottles of medication to fulfill all that desire. In any healthcare system, therefore, care is going to be rationed. If people want or need ten units of health care and there are only nine units available, someone is going to lose out.
Tuesday, July 25, 2017

Send in the Clown: Scaramucci versus the Leakers In Italian comic theater, Scaramouche is a clown, the boastful poltroon whose antics frequently bring him to grief. Presumably new White House communications director Anthony Scaramucci's name is related to that tradition. His personality seems tailored to it as well: He's off to a running start with the boast that he's going to put a stop to White House leaks.
Thursday, June 28, 2018 (24 comments)

Is the US National Debt Finally Coming Home to Roost? I'm no expert in finance generally or in government debt specifically, and those matters are complex. But I don't think it's controversial to say that when large creditors stop buying and start start dumping someone's debt, it's a bad sign for future borrowing: A de facto reduction in the borrower's credit rating.
Sunday, July 30, 2017 (2 comments)

Privacy: J. Edgar's Not the Hoover You Need to Worry About Anymore In the latest phase of our frenzied technological advancement, it's clear that yes, our gadgets do collect and use more and more information about us, and that that information progressively ramifies across more, bigger, and more integrated networks. The bigger question: Is it worth it? The answer: It depends.
Saturday, August 12, 2017

Don't Trust Trump's North Korea Bluff, Bluster, and Brinksmanship US president Donald Trump put much of the world atwitter and ajitter Tuesday with his comment to the press: "North Korea best not make any more threats to the United States. They will be met with fire and fury like the world has never seen." Trump's certainly proving himself Kim Jong Un's equal at foreign affairs smack talk. Is he serious? I believe so.
Saturday, December 24, 2016

About That Foreign Meddling in US Presidential Elections ... So we had an election and Republican presidential candidate Donald Trump won it. If I had all the ink that's been spilled on why and how Trump defeated former Secretary of State Hillary Clinton, I'd be an ink tycoon. Much of what passes for analysis focuses on alleged "foreign meddling" in the election. There certainly was some of that. There always is. But some meddlers get more attention than others.
Tuesday, January 23, 2018 (9 comments)

Bye, Bye, FBI? The Case for Disbanding the Federal Frankenstein's Monster The FBI has had 110 years to prove its worth. A dispassionate look at its history says that it's far more often served as a center for blackmail, corruption, and political manipulation than as anything resembling a legitimate law enforcement agency. In fact, it was a bad idea in the first place.
Saturday, September 8, 2018 (37 comments)

Bernie's Bezos Boondoggle (or, How to Keep Low-Income Workers Unemployed) The desired effect [of the Stop BEZOS Act] is that Amazon, Walmart, and other large employers will pay their workers "living wages" such that those workers needn't turn to food stamps, subsidized housing, etc., to get by. The more likely effect is that Amazon, Walmart, and other large employers will 1) speed up their adoption of labor-saving technologies such as robotics, and 2) change their hiring and employee policies.
Saturday, December 2, 2017

Happy Holidays. Yes, All of Them. Like it or not (personally, I like it a lot), America IS a multi-religious and multi-cultural country with holidays galore. So what if you don't celebrate them all? Why not just congratulate those who do?
Wednesday, November 9, 2016 (3 comments)

Election 2016: How About You Whine a Little, Democrats? Those of us who supported third party candidates (I cast my vote, in Florida, for Libertarian Party nominee Gary Johnson) didn't owe our votes to the Democratic Party or to Hillary Clinton. If they wanted our votes, they should have gone to the trouble of EARNING those votes.
Sunday, September 30, 2018 (22 comments)

Brett Kavanaugh is the Swamp Brett Kavanaugh is "in the club" and has been from birth. His arrogant and even angry demeanor in the Senate hearings seems less about the sexual battery allegations than about the gall and temerity of anyone to question his entitlement to a Supreme Court throne.
Friday, August 11, 2017 (5 comments)

Google to Employees: Feel Safe Sharing Your Opinions, as Long as They're Our Opinions Former Google engineer James Damore is suddenly between jobs. He's been fired, Bloomberg reports, for writing "an internal memo blasting the web company's diversity policies." Google has long cultivated a reputation for hiring smart people, turning them loose, and listening to them. This firing puts a giant dent in that reputation.
Wednesday, December 20, 2017 (3 comments)

Trump's "National Security Strategy" is the Opposite of National Security The Goldwater-Nichols Act requires the president to submit a "National Security Strategy" report each year. Every president since Ronald Reagan has failed to comply with the law in one or more years of his administration, but on December 17 Donald Trump issued his report. Unfortunately, Trump's offering is of a piece with his prior displays of economic illiteracy and foreign policy jingoism.
Tuesday, August 4, 2015 (25 comments)

August 1945: Let's Talk About Terrorism Terrorism, per WordNet, is "the calculated use of violence (or the threat of violence) against civilians in order to attain goals that are political or religious or ideological in nature." The Hiroshima and Nagasaki bombings meet that definition in spades.
Friday, September 15, 2017 (4 comments)

Harvard Disgraces Itself to Appease CIA Crybullies The Washington Post reports that Harvard University's Kennedy School of Government has rescinded its offer of a visiting fellowship to whistle-blower Chelsea Manning. ... the Kennedy School's action and Elmendorf's statement are a stain on the nearly 400-year-old university's honor.
Thursday, December 21, 2017 (8 comments)

US Foreign Aid: Bad for America, Bad for the World Supporters of foreign aid love to point out that it constitutes less than 1% of the federal budget. True, but that 1% comes with lots of strings attached for both parties.
Monday, August 7, 2017 (2 comments)

Mueller v. Trump: Ain't Life Grand? The Wall Street Journal reports that "Special Counsel Robert Mueller has impaneled a grand jury to investigate Russia's interference in the 2016 elections." That report diverges from reality when it comes to purpose. Mueller's aim (and therefore the grand jury's real purpose) is to "get" US president Donald Trump and key members of his administration. "Russian meddling" is just the pretext.
Tuesday, July 17, 2018 (3 comments)

Have Mueller and Rosenstein Finally Gone Too Far? House Republicans, already incensed with Rosenstein over his attempts to stonewall their probe into the Democratic Party's use of the FBI as a proprietary political hit squad, are planning a renewed effort to impeach him. If he goes down, Mueller likely does as well. And at this point, it would take a heck of an actor to argue with a straight face that the effort is unjustified.
Tuesday, February 20, 2018 (19 comments)

Extraordinary Popular Delusions and the Madness of Russiagate In case anyone's forgotten, Russia is a nuclear power. Throwing around the phrase "act of war" is over-the-top insanity. It's a call for the transformation of some Facebook ads into burning cities and piles of body bags, all because an election didn't come out the way some people wanted and expected it to.
Thursday, May 11, 2017 (22 comments)

The US Postal Service is Dying. Let it. Like most monopolies, the US Postal Service isn't interested in changing its business model. An enterprise hemorrhaging cash in a free market would cut prices, improve service, look for new revenue streams, or simply close its doors. The USPS solution, as usual, is to raise prices and hope for the best. Alternative proposal: Let's put it out of its misery.
Friday, September 29, 2017 (4 comments)

The Russia-Blamers Think You're Stupid American voters are morons who can be gamed into doing anything by anyone with the ability to buy ads on Facebook and Twitter. I didn't say that. Russian hackers didn't say that, at least in public. That's what the propagators of the new Red Scare are claiming.
Tuesday, September 19, 2017 (1 comments)

W3C Turns the Clock Back on an Open Web On September 18, Ars Technica reports, the World Wide Web Consortium (W3C) published a new specification recommendation, Encrypted Media Extensions. The recommendation, which natively implements a "Digital Rights Management" scheme in web browsers, marks a giant step backward for user freedom and an "open" World Wide Web.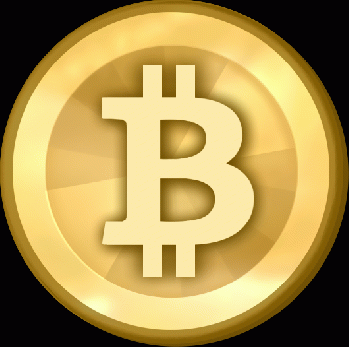 Wednesday, March 8, 2017

Cryptocurrency Will Survive And Thrive, But Will Bitcoin? As Bitcoin enters its ninth year, the future looks very bright for an idea that many have spent the previous eight years scoffing at and predicting the imminent demise of. But this time they may be right. Bitcoin is in crisis, and the crisis could kill it.
Thursday, September 15, 2016 (16 comments)

College Loan Debt: Former Students Strike the Wrong Pose As a callow youth, I attended but quickly dropped out of college with some student loan debt. It wasn't the huge debt a full four-year degree would have entailed, but yeah, it was hard. I fell behind, defaulted and eventually my wages were garnished to pay it off. But for some reason it just never occurred to me to hold anyone else -- the bank, the government, society -- responsible for me getting myself into debt.
Wednesday, September 7, 2016 (8 comments)

DEA Declares (Kr)atomic War on Americans Why is the DEA picking on kratom? The agency offers numerous excuses -- insufficient testing for the plant to have an approved medical use, its historical use as an opium substitute, its increasing use "to self-treat chronic pain and opioid withdrawal symptoms, with users reporting its effects to be comparable to prescription opioids." DEA says that last bit like it's a bad thing.
Friday, April 27, 2018 (22 comments)

California Secession: A Good Start If Californians want to go their own way, they should be free to do so, as should other existing states and even smaller areas and groups.
Tuesday, November 28, 2017

James O'Keefe versus the Cardinal Rule of "Gotcha" Journalism Investigative journalism ... plays an important role in informing the public. Real stories are broken. Real corruption is revealed. Real institutional flaws are outed. But "gotcha" journalism of the Project Veritas type must, if its practitioners want to remain trusted and relevant, hold itself to even higher standards f truth and disclosure than might be expected in "straight news" coverage.
Saturday, July 21, 2018 (1 comments)

Elections: More than Half of Americans Believe Fairy Tales are Real According to a new poll ... 51% of respondents agree (15% "strongly" and 36% "somewhat") with the statement "American elections are fair and open." The Ipsos headline characterizes that percentage as "only half." That's akin to noting that "only half" of Americans believe the Earth is a flat disc of provolone cheese, balanced atop the fingertips of seven celestial belly dancers. "Only" half?
Sunday, March 4, 2018 (1 comments)

More Korean War is "Worth it?" To Whom? Speaking to CNN on the possibility of resuming hostilities in the nearly 70-year-old Korean War (in uneasy ceasefire since 1953), US Senator Lindsey Graham (R-SC) says "all the damage ... would be worth it in terms of long-term stability and national security." Worth it, Senator Graham? To whom?
Sunday, November 19, 2017 (7 comments)

How to Stop a Rogue President from Ordering a Nuclear First Strike Possession of the "nuclear football" is nine tenths of the law. To keep Donald Trump, or any other president, from using nuclear weapons wickedly (as if there were some other way to use them), Congress needs to get rid of the nukes, not just tinker with the legal authority to use them.
Saturday, January 28, 2017 (3 comments)

Why Are Republicans Backing Betsy DeVos? US president Donald Trump's nominee for Secretary of Education, Betsy DeVos, faces a great deal of opposition to her confirmation. Most of that opposition comes from Democratic politicians and Democratic organizations. But if both parties stuck to their stated principles and goals, the Senate would vote 100-0 against her nomination.
Wednesday, April 12, 2017 (3 comments)

Trump's Security Tab: A Good Case for Separation of Church and State Treating presidents and former presidents as God-Kings at taxpayer expense violates the First Amendment's establishment clause. It's ceremonial observance of an official state religion, a religion the Libertarian Party's Statement of Principles calls "The Cult of The Omnipotent State."
Wednesday, October 11, 2017 (3 comments)

Excessive: Bail Isn't Meant to Enable the Holding of Political Prisoners The sole legitimate purpose of bail is to ensure that the defendant shows up for trial so as to not forfeit some significant amount of money or property. Conditioning bail on the defendant's political beliefs -- or, worse, denying it entirely over those beliefs -- is by definition "excessive."
Thursday, May 4, 2017 (2 comments)

The Scandal Isn't Post-Presidential Speaking Fees, It's Political Pensions Under the aptly named Former Presidents Act, former presidents receive pensions equal to the salaries of cabinet secretaries. Right now, that's more than $200,000 per year. They also receive $150,000 per year for staff and office space. ... As of 2013, the average congressional pension was about $60,000 per year. Why on Earth should politicians receive taxpayer funded pensions at all?
Friday, July 28, 2017 (1 comments)

The State is at War -- with the Future What we're seeing is the latest bit of backlash from a political establishment scared witless by technologies which threaten to make it superfluous.
Sunday, October 8, 2017 (6 comments)

Take a Knee. Take a Seat. Take a Chill Pill. I was brought up to respect the flag. The Marine Corps reinforced that tendency. ... My personal politics notwithstanding, I'm a little bit attached to its symbolism. But at the end of the day, the flag is a piece of cloth that some people don't attach positive, let alone reverent, feelings to.
Monday, April 30, 2018 (18 comments)

Social Security is the Titanic. 2022 is the Iceberg. Anybody See a Lifeboat? Whether or not one supports the original logic of Social Security (I don't), American demographics since the end of the Baby Boom boil down to fewer children per family combined with longer life expectancy. Or, to put differently, fewer young workers paying Social Security taxes to support more retirees for longer. That can't and won't continue in the same direction forever.
Tuesday, February 6, 2018 (2 comments)

The Census for Dummies (Including the US Department of Justice) The purpose of the census is to count noses, period, end of story. Not what citizenship the noses hold. Not what color the noses are. Not what direction the noses are pointed in for purposes of prayer. Not what language the mouth beneath the nose speaks. Not whether the nose in question is attached to a male, female, transgender, gay, straight, bisexual, or differently abled body. Number of noses. That's it. That's all.
Friday, September 8, 2017 (23 comments)

Trump on Debt: Even More Establishment Than The Establishment White House press secretary Sarah Huckabee Sanders characterizes the Trump/Schumer proposal as "a more permanent solution to the debt ceiling." By which she means that in the future, no one on Capitol Hill or at 1600 Pennsylvania Avenue will even bother to put on a burlesque of fiscal responsibility. Any time the credit card is about to max out, the limit will just go up automatically.
Sunday, February 18, 2018 (7 comments)

Why We Must "Politicize" Guns Support for or opposition to "gun control" legislation is by definition political. It can't be anything else. We're not sitting around the dining room table talking about the weather, baseball, or little Bobby's upcoming piano recital. We're in each others' faces over proposed or opposed use of force by government.
Monday, October 16, 2017

Microsoft Corp. v. United States: Jeff Sessions Wants Open Borders, But Only for Police Hopefully the court will uphold the Second Circuit's decision and make it clear to Jeff Sessions that the whole border/sovereignty thing goes in both directions. But the tech sector and individuals who value their privacy shouldn't just sit still and hope for the best.
Wednesday, June 7, 2017 (3 comments)

Drug Overdose Deaths, 2016: Casualties of War Drug overdose is now the leading cause of death among Americans under 50, the New York Times's Josh Katz reports. In 2016, overdoses claimed somewhere between 59,000 and 65,000 lives. ... those 60,000 or so dead Americans aren't victims of a faceless "epidemic." They're casualties of a decades-long war waged on the American public by the federal and state governments.
Thursday, June 8, 2017 (6 comments)

Bitcoin: Riding High, But in Crisis Any currency, digital or otherwise, has to function well as a "medium of exchange" if people are going to use it. That is, they need to be able to actually buy and sell stuff with it. If they can't, it's also not going to be something they trust as a "store of value" to save for later buying and selling. Bitcoin has come up against the problem of more transactions than the network can handle quickly.
Thursday, June 30, 2016

Yes, a GOP Delegate Revolt is Possible Is Trump right? Is it "illegal" for the delegates to do what they want instead of what Trump and the RNC claim the rules demand? In a word, no. Keep in mind that at a national convention, the delegates run the national committee, not the other way around. They make the rules. They can change the rules. They can suspend the rules. And even the rules as written leave room for a revolt.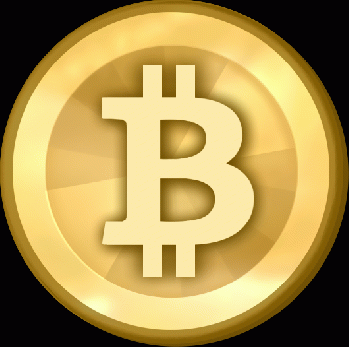 Saturday, January 14, 2017 (8 comments)

Bitcoin Isn't The Corpse. It's The Undertaker. Every time the market value of Bitcoin drops as measured by its exchange value against government fiat currencies, the same people who declared it dead last time, and the time before that, come out of the woodwork to declare it dead again. The world's most popular cryptocurrency, which just celebrated its eighth birthday, once again finds itself surrounded by priests offering it last rites ...
Thursday, November 30, 2017 (4 comments)

And Now, A Prairie Home Sexual Harassment Complaint America is in the middle of an agonizing reappraisal of sexual conduct. What constitutes sexual harassment or assault? Where is the line that separates acceptable, or merely rude, actions from unacceptable, and possibly criminal or civilly actionable, behavior? ... It's impossible to know in advance how far any social sea change will go, or how far it should go. But this one may have just seen its first bit of backlash ...
Thursday, December 29, 2016 (3 comments)

Obama's Christmas Gift to Trump: A Ministry of Truth The CFDAPA's purpose is to set the federal government up as the plenary arbiter of truth and to marginalize any and all narratives that don't accord with whatever line gets pushed out of 1600 Pennsylvania Avenue. It's Orwell's Ministry of Truth in drag. Overt censorship might not be far behind.
Wednesday, January 17, 2018 (12 comments)

No, I Really Don't Care Much About Donald Trump's Sex Life. Here's Why. By Election Day -- November 8, 2016 -- everyone who wanted to know the truth about Donald Trump's sex life, marital foibles, etc. had received a crash course on them. And then America voted. Case closed.
Sunday, July 16, 2017 (7 comments)

Healthcare: A House Divided Cannot Stand Let me define the problem by mangling a famous Abraham Lincoln speech: A house divided against itself cannot stand. I believe this healthcare system cannot endure, permanently, half government-run and half kind-sorta private. I do not expect healthcare to disappear -- but I do expect it will cease to be divided. It will become all one thing or all the other.
Tuesday, June 20, 2017 (9 comments)

Mere Anarchy: The Center Cannot Hold One side effect of the Industrial Revolution was centralization. Production moved from home workshops into factories. The fragmented political and economic power of small feudal fiefdoms was consolidated into the hands of national political classes and central planners. Three quarters of a century into the Information Revolution, its ramifications are finally becoming clear. We're decentralizing.
Thursday, April 20, 2017 (39 comments)

"Buy American, Hire American" is Anti-American Capital tends to flow to where it can be most profitably invested. There's no secret conspiracy to deprive Bob in Wisconsin of gainful employment so that Li can have a job in Shenzhen. If a manufacturer can make a widget in Shenzhen, get that widget to America, and sell it at less than the cost of making it in Kenosha, Shenzhen wins ... and so does the consumer who buys that widget for less.
Monday, September 12, 2016 (2 comments)

9/12: The Appeal to National Narcissism is Alive and Well 9/11 will remain American political propaganda's killer app (pun intended) for many years, I'm sure, but I consider 9/12 and the following few days far more important in the scheme of things.... Fifteen years on, it is clear that America's political class still relies on Americans having learned nothing, forgotten nothing, and forgiven nothing.
Saturday, August 20, 2016 (1 comments)

Scott Adams, Trump Card Scott Adams's General Theory of the Inevitability of Trump differs substantially from my own simplistic hypothesis, so much so that the former deserves a grandiose title and the latter doesn't. Adams believes that Trump has masterfully scripted himself into the lead role in a presidential campaign produced as a three-act movie. I just think that Americans despise Hillary Clinton even more than they loathe Donald Trump.
Sunday, September 23, 2018

Kavanaugh: A Little Perspective, Please In what universe does not getting a gig as one of the nine most powerful judges in the United States equate to having one's life "ruined" or "destroyed?" ... Don't worry too much for Brett Kavanaugh. He's going to be fine.
Tuesday, December 12, 2017 (4 comments)

Here Comes the Next "Defense" Shakedown Is Trump truly under the mistaken impression that US military might is ailing? Or is he mindlessly aping Ronald Reagan and hoping it brings in the re-election votes? Or perhaps something else entirely? The NDAA budgets nearly $700 billion for the US military next year. Despite its name, there's precious little "defense" involved.
Friday, February 16, 2018

No Huawei! US Spy Chiefs Reverse Course on Phone Spying In early 2017, James Comey took Apple to court, demanding that the company help the FBI hack into the iPhone used by San Bernardino terrorist/murderer Syed Farook. Other officials have kept up a steady whine against strong encryption ever since. But now, CNN reports, the FBI and other US intelligence agencies are suddenly and ever so deeply concerned with preserving your smart phone privacy.
Friday, August 12, 2016

Holiday Greetings From Planet Elizabeth Warren How exciting! A new "birther" controversy motoring over the horizon in our direction! Senator Warren passed on a presidential run this year but enjoyed considerable buzz and may well reconsider in 2020 or 2024. So I'd like to see her birth certificate -- long form, please -- with a view toward contesting her eligibility. She's obviously not from this country, and probably not even from this planet.
Friday, March 17, 2017

Stranger Fruit Meets Rotten Fruit: Robert McCulloch and the Michael Brown Shooting I'm no more sure what to believe about the [Stranger Fruit] footage and its import than I am of precisely what happened that day between Brown and Wilson. But I am sure that the last person entitled to have his opinion on the matter taken seriously is St. Louis County, Missouri prosecutor Robert McCulloch.
Friday, September 9, 2016 (6 comments)

Election 2016: It's a Presidential Campaign, Not a Geography Quiz [M]ost Americans probably know little if anything about Aleppo and don't care to, so they can probably sympathize. [Gary] Johnson's foreign policy focus as a presidential candidate is "big picture." He wants the US to stop militarily intervening everywhere around the world at the drop of a hat. He doesn't have to know the name of every city in the world to know that he doesn't want to bomb them.
Saturday, October 21, 2017 (18 comments)

The Cure for Weinstein is a Cultural Change We need a culture change. The current culture of planting seeds of fear -- the "stranger danger" mentality and such -- before victimization and offering sympathy after clearly isn't getting the job done. Instead of #MeToo after the fact pageantry, this problem calls for the inculcation of a strong, affirmative #NotMe attitude -- an unwillingness to be Victim Zero, or to remain silent as other victims inevitably follow.
Tuesday, November 13, 2018

Talkin' Jim Acosta Hard Pass Blues: Is White House Press Access a Constitutional Right? The First Amendment protects not only a free press but freedom of speech, freedom of religion, and freedom of peaceable assembly to petition the government for redress of grievances. Does this mean that anyone who wants to report, speak, pray or just have a non-violent political get-together must be allowed to do so at the White House, on demand?
Friday, January 5, 2018 (1 comments)

Fire and Fury: A Tale of Two Trump Lawsuits Two days before Donald Trump's inauguration as president of the United States, a former contestant on his reality TV Show, The Apprentice, sued him for defamation. At issue was his public response to her allegations of unwanted kisses and forceful gropes. He had caller her a "liar" and claimed she was motivated by greed and/or politics. Now the shoe is on the other foot ...
Sunday, November 20, 2016 (2 comments)

The Washington Post vs. "Fake News": Pot, Meet Kettle The Post's editors, mining the bottomless pit of mainstream media excuses for not predicting Donald Trump's victory in November's presidential election, think they've hit the mother lode with their newfound focus on "fake news" stories going viral in social media. The Post coming out against "fake news?" That's rich ...
Thursday, November 16, 2017

Impeachment Theater, 2017 Edition If past performance is an indicator of future results, then -- political theater -- is really all we can expect here. Two past presidents -- Andrew Johnson and Bill Clinton -- have been impeached. Neither was convicted. A third, Richard Nixon, might have been, but he resigned before the House could vote on impeachment.
Sunday, December 25, 2016 (2 comments)

Capital Punishment: Can We Cut It Out Already? Capital punishment seems to be going away, but it can't go away fast enough. Even as the Libertarian and Democratic Parties finally added opposition to the death penalty to their platforms this year, majorities in California, Nebraska and Oklahoma voted, to their shame, to retain the barbaric practice. The US is part of a shrinking club of evil ...
Tuesday, February 27, 2018 (3 comments)

America's Democracy Hypocrisy Writing in The Atlantic, veteran election meddler Thomas O. Mela -- formerly of the US State Department, the US Agency for International Development, the National Democratic Institute and Freedom House -- argues that election meddling is different when the US does it, because ... well, "democracy."
Wednesday, September 6, 2017 (2 comments)

Utah Case Highlights Need for Separation of Medicine and Law Enforcement Instead of merely changing the way they assist police, hospitals should make it clear that assisting police isn't their job. Around the country, police have long conscripted medical professionals as investigative assistants, demanding not just blood draws but forced catheterizations, enemas, and colonoscopies. The purpose of a hospital is to treat the sick and injured, not to act as an arm of law enforcement.
Tuesday, June 27, 2017 (2 comments)

What The Deep State Is Buzzwords come and buzzwords go. Lately, a trending buzzword -- or, I guess, buzz phrase -- among the politically inclined is "Deep State." Google News returns 127,000 recent media uses of the phrase. So what, precisely, is the Deep State? There's actually both more and less to it than you might think.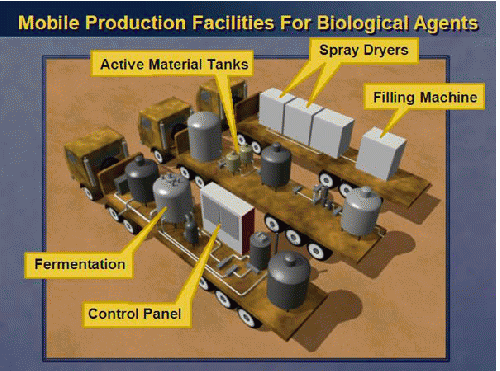 Sunday, January 1, 2017 (2 comments)

Russian Hacking Report: All Hat, No Cattle Marcello Truzzi, a skeptic of paranormal claims, once said "an extraordinary claim requires extraordinary proof." The claim of Russian interference in the election is certainly extraordinary .... So is US president Barack Obama's response ... The "evidence" in the report, however, is not extraordinary. It's not even ordinary. It's non-existent.
Monday, September 10, 2018 (19 comments)

The Anonymous Anti-Trump Op-Ed Inadvertently(?) Exposes Real Danger The op-ed itself was a jejeune and mediocre example of a time-honored American pastime, talking smack about one's boss behind his back. On its own terms, it deserved at most a brief period of public mockery before fading away to something less than an historical footnote. But then Trump responded swiftly and decisively from his favorite bully pulpit, Twitter.
Wednesday, July 11, 2018

Our Evil Gift to a Generation Which Didn't Deserve it Next year, the first generation of Americans who weren't yet born on September 11, 2001 will come of age. They'll graduate high school. They'll get jobs. They'll vote. What they will not do, because they can't, is remember: Remember a time before the 9/11 attacks, or the changes in American society that took place in the aftermath of those attacks.
Tuesday, November 3, 2015 (6 comments)

"Papers, Please" is Un-American The US government has spent the last 20 years or so turning its ID schemes into an internal passport system. It's nearly impossible to travel commercially on a plane, train or bus without showing "papers." Civilians who encounter police officers are treated as guilty of SOMETHING, until ID checks against a government databases establishes their innocence.
Monday, July 18, 2016 (16 comments)

9/11: 28 Pages Later In December of 2002, Congress released its report on the "Joint Inquiry into Intelligence Community Activities Before and After the Terrorist Attacks of September 11, 2001." Part of that report, anyway: 28 pages remained classified until July 15, 2016, when they were finally presented to the public with significant redactions. Why the long wait, and what do the 28 pages reveal?
Thursday, July 6, 2017 (3 comments)

Who's That You Called Dangerous, President Trump? Kim Jong Un's regime has, in recent months, test-fired a handful of missiles harmlessly into the ocean. Only two months ago, Donald Trump ordered the firing of 59 missiles at military bases situated on the territory of a sovereign nation with which the US is not at war (Syria). North Korea invaded South Korea in 1950 and hasn't invaded another country since. How many countries has the US invaded since then?
Monday, August 21, 2017

Net of the Long Knives? Neutrality Advocates Put it in Reverse What gives, guys? A month ago, you were promoting the message that stuff like this would end the "free and open Internet." Why is Net Neutrality sauce good for the geese (ISPs), but not for you ganders (other providers of Internet services)?
Saturday, June 3, 2017

Stand With Ross Ulbricht. Shun His Tormentors. The polite language of procedural appeal in criminal cases is "reversible error" by the judge. But Katherine Forrest didn't fumble around and screw things up. She intentionally fixed the trial at every opportunity, for the express purpose of seeing Ross Ulbricht convicted of, and giving him the maximum possible sentence for, "crimes" for which he deserved not a day in prison ...
Monday, October 22, 2018 (3 comments)

Trump Goes Postal. But in a Good Way. On October 17, president Donald Trump announced plans to withdraw the United States from the Universal Postal Union, a 144-year-old international agreement which coordinates postal policies between 192 member nations. Trump left open the possibility of remaining in the UPU if those policies can be successfully renegotiated. Unlike many of Trump's initiatives relating to international trade, this one makes real sense.
Tuesday, April 25, 2017 (37 comments)

NYC Gun Permit Scandal: Graft is Inevitable in a Corrupt System The US Constitution is crystal clear on the subject at hand: "[T]he right of the people to keep and bear Arms, shall not be infringed." Legally conditioning exercise of that right on possession of a permit is most manifestly an infringement. Additionally, leaving issuance of permits under the clearly unconstitutional scheme to the discretion of bureaucrats is a recipe for both tyranny and corruption.
Tuesday, June 21, 2016 (1 comments)

Utah v. Strieff: SCOTUS Fuels a Dangerous Fire The US Supreme Court's majority opinion in Utah v. Strieff, issued on June 20, is the latest in a long line of rulings expanding the powers of police at the expense of everyone else. Such expansions represent a clear and present danger to the public, and when resistance to the abuses they encourage explodes into open violence, as it surely will sooner or later, to police themselves.
Saturday, November 4, 2017 (4 comments)

Will the Real Populism Please Stand Up? Populism is quite easy to define. It is the separation of people into two warring classes. Let's call them "the righteous masses" and "the power elites." The populist, of course, sides with the "righteous masses". It's as simple as that. But the devil is in the details of defining those two classes.
Tuesday, January 9, 2018 (54 comments)

Oprah for President? Why Not? Just a few short years ago, the idea of a president without prior experience in political office was nearly unthinkable. Prior to 2016, the last major party nominee, let alone president, with no political resume was Dwight D. Eisenhower, who, you may remember, whipped Hitler in World War Two. And then came Donald Trump.
Monday, June 26, 2017 (3 comments)

Everyone Should be Listening to Nobody Speak Terry Bollea's legal argument boiled down to "my feelings are hurt -- don't let Gawker get away with telling the truth." For this, he was awarded $115 million in compensatory damages and $25 million in punitive damages .... It turns out that Bollea's lawsuit had an angel investor, someone willing to pay for his lawyers with the express intent of killing Gawker
Tuesday, September 11, 2018

John Bolton versus the International Criminal Court: A Simple Solution Why is John Bolton suddenly so concerned with protecting notions of "sovereignty" (he uses the word nine times) that the US government itself routinely ignores at its convenience, claiming global jurisdiction over individuals and organizations outside its own borders in matters ranging from the 17-year "war on terror" to its financial regulation and sanctions schemes? The answer, in a word: Afghanistan.
Saturday, September 24, 2016 (5 comments)

Twenty Years, Three Minutes: Time to Ratify the Nuclear Test Ban Treaty Four years after the Julin tests, the United Nations General Assembly adopted the Comprehensive Nuclear Test Ban Treaty. US president Bill Clinton welcomed and signed the pact, but 20 years later the US Senate has yet to ratify it. Why? Your guess is as good as mine.
Friday, October 27, 2017 (8 comments)

Twitter versus RT: Which One is State Media Again? Whether Twitter really buys into the "Russian election meddling" theatrics or not, it's pretending to. It's appeasing to the US government in the same way American film producers did with their post-World War Two "blacklists," and with respect not just to RT and Sputnik, but to anything and everything its masters in DC deem unacceptable (for example, accounts linked to Islamic and other alleged "extremists").
Saturday, August 6, 2016 (2 comments)

Police Violence: Peace Isn't The Priority Precisely how did Korryn Gaines die? We don't know, and probably never will. The Baltimore County, Maryland Police Department admits that one of its officers shot her dead on August 1. ... The police also admit that before forcing their way into Gaines's apartment and killing her, they went out of their way to ensure their actions would be hidden from public view.
Thursday, August 4, 2016 (11 comments)

$400 Million: The Partial Price of Peace? When the US government sends $400 million in cash, stacked on pallets, to Iran on the same day the Iranian government releases four imprisoned Americans, it looks an awful lot like ransom. On the other hand, when the US government decides to keep $400 million sent to it by the Iranian government pursuant to an arms deal for 35 years without ever shipping the arms, it looks an awful lot like stealing.
Wednesday, October 17, 2018 (9 comments)

One Libertarian's Free (Well, Nearly Free) College Plan With college as we know it becoming less valuable and online/distance learning becoming more viable, change is coming whether we like it or not. Why not seize an opportunity for "free college" as we wind down the existing system?
Tuesday, May 29, 2018 (3 comments)

Rubio and Warren Join Forces Against Working Folks In April, a year after its introduction in the US Senate by Marco Rubio (R-FL) and Elizabeth Warren (D-MA), the US House of Representatives passed the End Banking for Human Traffickers Act, "an act to increase the role of the financial industry in combating human trafficking." Of four quick and easy tests for bad legislation, the bill passes three ...
Sunday, May 28, 2017 (3 comments)

The War on Drugs is Why We Can't Have Nice Things, North Carolina Edition Apparently this month's crop of stabbings, armed robberies, rapes/molestations and teacher/student sex scandals in Catawba County, North Carolina aren't enough to keep the sheriff's department busy. Or maybe they just have too many deputies on the payroll. Something's obviously out of balance: They have time to go after gardeners.
Saturday, March 5, 2016 (3 comments)

Marriage Freedom: Yes, Polygamy is Next Back in the bad old days before the US Supreme Court's ruling in Obergefell v. Hodges, many opponents of same-sex marriage warned us that if it became legal, polygamy would be next. They were -- some no doubt for the the first time in their lives -- right. Polygamy is, as it should be, next.
Wednesday, August 23, 2017

Breaking up is Hard to do. Or is it? The fighting at the extremes, and between wings of the mainstream political class, doesn't reflect the gooey, ever-shifting political center where most Americans live. Elections are centrifuges which temporarily spin that center out into two halves (with a small remainder of third party voters), after which the people involved go back to living with each other in relative peace.
Thursday, January 17, 2019 (14 comments)

Now More Than Ever, It's Clear the FBI Must Go Donald Trump is no Martin Luther King, Jr., but he's certainly disruptive. That, not some cockamamie theory about a Russian mole in the White House, explains the FBI's declaration of war on his presidency
Tuesday, October 20, 2015 (24 comments)

The Death of an American Political Prisoner Irwin Schiff spent much of his later life in prison. He died in prison on October 16, blind and suffering from lung cancer, having been denied "compassionate release" to die at home with his family. So, who was this Schiff fellow? A mass murderer? Perhaps a serial rapist? Well, no. Irwin Schiff's "crime" was saying and writing things the federal government didn't want you to hear.
Thursday, October 5, 2017 (7 comments)

Bump Stock Ban Boogie: The Latest Silly Political Dance Craze Republican politicians and the National Rifle Association are already jumping on the bump stock ban wagon. I'm not surprised. There's no "there" there. The whole idea is even dumber, and less pernicious in effect, than the 1994 ban on "assault weapons" (defined as guns that people like Dianne Feinstein think look scary).
Wednesday, July 27, 2016 (2 comments)

Election 2016: Think Three's a Crowd? Try 2,000 History and money say the odds are with Donald Trump and Hillary Clinton -- that one of them will be the next president of the United States. ... But it's strange year. It feels like almost anything could happen. And while Clinton and Trump are the frontrunners, the field is, well, YUGE. As of July 27, the Federal Elections Commission lists 1,814 candidates for president on its web site.
Sunday, February 19, 2017 (1 comments)

Florida's Shenanigans Make a Great Case for (Re-)Separation of Ballot and State In mid-February, Florida's Division of Elections stripped the state's third largest political party of its official recognition. ... this dirty trick [exemplifies] the real purpose of so-called "ballot access laws": To safeguard the Republican and Democratic Parties' near-complete control of American elections.
Wednesday, March 8, 2017 (4 comments)

Vault 7: What it Means for You Bottom line: You should accept the possibility that for the last several years anything you've done on, or in the presence of, a device that can connect to the Internet was observed, monitored, and archived as accessible data. Paranoid? Yes. But the paranoia is justified.
Saturday, November 11, 2017

Veterans Day: "Appropriate Homage" Armistice Day is a thing of the past. In 1954, Congress struck the word "Armistice" from the 1938 law and inserted the word "Veterans." Why? "[I]n order," wrote president Dwight D. Eisenhower, "that a grateful Nation might pay appropriate homage to the veterans of all its wars." What does that mean, 63 years after Eisenhower's proclamation and 99 years since the guns fell silent? USA Today reports that it means Free Stuff.
Friday, August 3, 2018 (2 comments)

Papers, Please: Unfortunately, Trump Isn't Much Ahead of His Time Over the last few decades, the US has effectively re-created the Soviet Union's old "internal passport" system. Your rights to move about, to work, to conduct your financial affairs, and in general just to live your life, are subject to the government's demand that you prove your identity at any time and for any reason.
Wednesday, May 31, 2017 (1 comments)

Free Speech: Ted Wheeler is the Enemy He Invokes The difference between Ted Wheeler and an "alt-right" agitator with a baseball bat is that Wheeler has a full-time police force, armed with lethal weaponry and effective legal immunity for its actions, at his beck and call. We've seen societies in which the likes of Wheeler lay down a party line and the police break out their tear gas and truncheons to suppress all opposition to that line.
Monday, December 18, 2017 (8 comments)

A Crowdfunding Proposal: UFOs Deserve Better and More Public Investigation Among the public, opinion on UFOs runs the gamut from belief that the whole idea is a product of fevered imaginations to conviction that Earth is frequently visited by extraterrestrial beings possessed of technologies beyond our ken. But all along that spectrum there remain good reasons to investigate UFOs.
Wednesday, August 30, 2017 (4 comments)

Hurricane Harvey: About That Wall ... The conflict Donald Trump faces now is one of priorities. He can indulge his immigration obsession or he can let the market rebuild Houston. He can't do both.
Wednesday, April 19, 2017 (4 comments)

Pompeo vs. WikiLeaks: It's No Contest CIA director Mike Pompeo calls WikiLeaks "a nonstate hostile intelligence service often abetted by state actors like Russia." WikiLeaks says that no, it is not in fact abetted by Vladimir Putin's regime. If I have to choose between believing WikiLeaks or believing Mike Pompeo, I'll believe WikiLeaks six days a week and twice on Sunday.
Thursday, June 22, 2017 (1 comments)

The Castile Doctrine: Cops Without Consequences On June 16, a jury acquitted St. Anthony, Minnesota police officer Jeronimo Yanez of all charges in the 2016 killing of motorist Philando Castile. That acquittal was, in a sense, also a death sentence -- not for Yanez, but for future motorists unfortunate enough to encounter cops like him.
Wednesday, October 4, 2017 (5 comments)

GOP Tax Plan: Hardly "Reform," But Tax Cuts "Cost" Nothing The Trump administration and congressional Republicans released their grandiosely titled "Unified Framework for Fixing Our Broken Tax Code" on September 27. The plan looks a lot more like a grab bag designed by lobbyists than like any kind of carefully considered plan for "tax reform."
Sunday, April 9, 2017 (16 comments)

Income Tax: No Honor Among Thieves Internal Revenue Service commissioner Josh Koskinen informed the US Senate that fraud-enabling information on as many as 100,000 taxpayers may have been compromised via an application allowing students applying for financial aid to import tax data. This breach seems to have produced more than 20,000 fraudulent tax returns, only 2/3 of which were caught ($30 million in "refunds" were sent out). How did we get here?
Tuesday, September 26, 2017

Privacy and Politics: The Hypocrisy of the Surveillance Statists The New York Times reports that at least six members of the Trump administration used personal email accounts to discuss White House matters. Excuse me for a moment while I break out the world's smallest violin and compose "Dirge for the Lost Privacy of Sarah Palin, Hillary Clinton, Jared Kushner, Stephen Bannon, Reince Priebus, Gary Cohn, Ivanka Trump and Stephen Miller."
Thursday, September 22, 2016 (14 comments)

Election 2016: Of Dog Legs and "Debates" The idea of a "debate" presupposes reasoned arguments for and against specific propositions. The Hofstra event and its followups won't be debates. They'll be combination beauty contests, "professional wrestling" matches, and campaign commercials.
Sunday, November 11, 2018 (15 comments)

The Gift of Gab: Pennsylvania AG Abuses Authority to Chill Internet Speech Josh Shapiro is proving himself far more dangerous than Gab. It is he who should be investigated -- and hopefully shut down.
Tuesday, October 31, 2017

What Difference at This Point Does the Trump Dossier Make? None. All political campaigns -- or at least all political campaigns worth their salt -- do what's called "opposition research." They dig as deeply as possible (or as they can afford to) into their opponents' political, business, and personal lives looking for dirt that can be used to win elections. ... If this sounds like a bad thing to you, think again.
Friday, November 16, 2018 (6 comments)

Scott Gottlieb's Nicotine Nazism Will Kill Kids, Not Save Them Does tobacco kill people? Yes, it does. The more relevant question at the moment is why Scott Gottlieb is working overtime to guarantee that it kills more people at younger ages.
Wednesday, February 14, 2018 (7 comments)

Purpose versus Excuse: Why Congress Might Buy Trump's Food Stamp Reform Plan Politico reports that the Trump administration wants to partially replace "food stamps" with "a box of government-picked, nonperishable foods every month." ... From the initial response, one might expect this plan to go nowhere. But it still might pass.
Tuesday, June 13, 2017

Federal Education Budget: Teapot, Meet Tempest President Donald Trump's proposed budget for FY2018 calls for a 13% ($9 billion) cut to the US Department of Education versus 2017's discretionary funding. That may sound like a big big hit to your kids' schools, and the usual suspects would like you to think it constitutes a gutting of "public" (read: government) education in America, but there are a few things to keep in mind when thinking about it.
Thursday, July 14, 2016 (3 comments)

Is the Party Over for Republicans? Next week's Republican National Convention in Cleveland may be ground zero for America's next great partisan implosion. The issues involved are both more numerous and more nebulous -- foreign policy, immigration policy, trade policy, gun policy, tax policy, what have you -- than in similar previous episodes.
Thursday, May 25, 2017 (2 comments)

This Memorial Day, Remember the Victims of Democide There's something to be said for the contraction of the holiday into just another weekend of shopping and recreation. War is horrible to contemplate and there's a strong case for the proposition that long weekends are really for the living. But to be honest, I'd rather expand the holiday back to its original purpose -- mourning and remembering all those killed in war and by state violence, not just those in uniform.
Friday, July 8, 2016 (2 comments)

Note to Media: Less Maine, More Socrates, Please Too often, "what we know" turns out to be "what someone told our reporter," or "what we heard at a press conference," or "what we read in a press release." And "what we know" (again too) often turns out not to have been true at all and to instead have just been "what we thought we knew at the time, and now what you will go on thinking because you don't have time to keep up forever with our changing versions of every story."
Tuesday, September 27, 2016

Crony Capitalism and Political Privilege: Earthshaking. Literally. Hydraulic fracturing, aka fracking, causes earthquakes. Or, rather, deep-injection disposal of the wastewater from fracking causes earthquakes. Some people -- namely, public relations flacks and lobbyists for the petroleum and natural gas industries, and their political allies -- would have you believe that's a disputable, even controversial, claim. It isn't. It's something we've known for half a century.
Monday, July 9, 2018 (5 comments)

The New Normal: Our Evil Gift to a Generation Which Didn't Deserve it Next year, the first generation of Americans who weren't yet born on September 11, 2001 will come of age. They'll graduate high school. They'll get jobs. They'll vote. What they will not do, because they can't, is remember: Remember a time before the 9/11 attacks, or the changes in American society that took place in the aftermath of those attacks.
Monday, August 22, 2016 (2 comments)

War: The Islamic State and Western Politicians Against the Rest of Us The United Kingdom is back in the business of holding political prisoners on a scale not seen since before the 1997 ceasefire in occupied ... " err, "Northern" ... " Ireland, and American social networks are handing the US government de facto power to censor Internet communications. What could possibly go wrong?
Wednesday, March 28, 2018 (2 comments)

Immigration Enforcement: Just as Bad for Americans as it is for Immigrants For many Americans, the issue of immigration enforcement is colored by a mistaken notion that its depredations are the price we pay for protection from ... well, something. Mistaken, yes, but sincerely held. So let's look at things from the other side of the ledger: The costs immigration enforcement imposes on non-immigrants.
Saturday, March 10, 2018 (1 comments)

"Sanctuary State" Suit: The Trump Administration versus California and Federalism United States v. State of California sounds like it's about immigration -- and the administration can be counted on to play up that perception in the secondary court of public opinion -- but it really isn't. It's about whether or not state and local governments are required to enforce, or assist in enforcing, federal law.
Friday, May 19, 2017 (3 comments)

Donald Trump and the Politics of Whine For decades, Trump publicly epitomized Barry Switzer's observation that "some people are born on third base and go through life thinking they hit a triple." Now he's finally made it to the big league and it turns out his whole skill set consists of kicking dirt at the umpire and trying to empty the dugouts for a brawl every time a fastball gets past him.
Monday, March 28, 2016

Election 2016: The X-Files/Napoleon Dynamite Factor Donald Trump and Hillary Clinton look positioned to be the two horses who break free of the pack and make a neck-and-neck run down the final straightaway toward 1600 Pennsylvania Avenue. That pairing and the likely outcome tell us some interesting things about America's voters and their chosen candidates.
Tuesday, December 5, 2017 (7 comments)

A Pizza Problem: Why Those Third Party Polls Don't Pan Out In every presidential election, pluralities or majorities say they're "willing to vote for" or "interested in seeing" a third party candidate. In between, pluralities or majorities proclaim the "need" for a third party. That excites third party activists like me (I'm a long-time Libertarian). But in election after election, the actual voting returns Republicans and Democrats to Congress and the White House. Why?
Tuesday, April 10, 2018 (10 comments)

Mueller is Desperate -- But For What? So far Mueller's secured indictments of a few Trump associates on charges having little or nothing to do with his overt mission, and of a few Russians for running an Internet "troll farm" that posted some cheesy social media ads. But he has yet to put real meat on his mandate and doesn't seem to be getting much closer to Trump himself than when he started. Now he's hitching his wagon to Stormy Daniels's star. Why?
Saturday, July 25, 2015 (28 comments)

Police Violence: An Anti-Obscenity Proposal I have to credit [NYPD police union president Ed] Mullins with inspiring my proposal for consideration by his association, by New York City, and by police unions and city governments everywhere: Insurance. Yes, insurance. Cities should require every police officer in their employ to carry a $10 million liability policy for torts inflicted while on duty.
Thursday, June 9, 2016 (23 comments)

Got Milked? US "Defense" Spending 2017 In the Declaration of Independence, Thomas Jefferson asserted that the purpose of government is to secure the rights of the governed to life, liberty and the pursuit of happiness. Jefferson, to put the best face possible on things, was hopelessly naive. The purpose of government is -- and always has been -- to transfer wealth and power from the ruled to the rulers.
Thursday, January 25, 2018 (2 comments)

Veterans in Politics: It's Not About Honor Forming a political organization around veterans is like forming a political organization around restaurant workers, stamp collectors, or avid kayakers. If it ever made sense, it stopped making sense a long time ago.
Monday, September 5, 2016

Hillary Clinton, Servergate, and the Steve Martin Defense Some jokes are funny because they reveal uncomfortable truths. Other jokes, like the "I forgot" routine, tickle our funny bones because they're absurd. Nobody could possibly get away with armed robbery by informing the judge "I forgot armed robbery was illegal" in the real world, right?
Thursday, October 11, 2018

The IMF Fears Cryptocurrency. It Should. The International Monetary Fund refers to cryptocurrency only once in its 215-page World Economic Outlook for October 2018, but that reference is telling: "Continued rapid growth of crypto assets could create new vulnerabilities in the international financial system."
Sunday, July 9, 2017 (7 comments)

Our Paranoid Society is too Hard on Kids -- and on Parents Not a week goes by without a report of parents getting arrested, or having their children seized by social workers, for the "crime" of letting them walk to or from school or a local playground. Despite the fact that violent crime -- including crimes against children -- has been on a downward trend since the early 1990s, we're constantly propagandized about the danger of letting kids out of our sight.
Saturday, March 18, 2017 (2 comments)

McCain versus Paul: The New Red Scare Masks US Foreign Policy Insanity Lest we forget, the Balkans are known for producing wars both small and large. Montenegro borders Albania, Bosnia-Herzegovina, Croatia, Kosovo and Serbia. Is there any particular reason the US should commit itself by treaty to intervene in the military spats that break out in that region at the drop of a hat (or the assassination of an Archduke)?
Wednesday, December 7, 2016 (5 comments)

Pearl Harbor: Should Abe Apologize? Some Japanese citizens -- especially those who survived, or lost loved ones in, Hiroshima -- believe an American apology is warranted. Some American citizens -- especially those who survived, or lost loved ones at, Pearl Harbor -- believe a Japanese apology is warranted. Both groups are wrong.
Thursday, July 7, 2016 (2 comments)

Hillary Clinton: More Equal Under the Law Than Others In his July 5 press briefing, FBI director James Comey spoke 2,341 words explaining his decision not to recommend criminal charges over Hillary Clinton's use of a private email server to transmit, receive and store classified information during her tenure as US Secretary of State. He could have named that tune in four words: "Because she's Hillary Clinton."
Friday, May 6, 2016 (11 comments)

Election 2016: Wherever You Go, There You Are There's a major crackup/realignment going on in American politics, from the parties' rank-and-file all the way up to leadership. The nation's transpartisan ruling class is in the throes of something approaching civil war. Maybe, hopefully not, one as dangerous as the crackup preceding the REAL Civil War.
Wednesday, January 11, 2017 (5 comments)

Who's More Anti-American, Russia Today or the US Director of National Intelligence? Someone should take US Director of National Intelligence James Clapper aside for a talk. He desperately needs to be told that when you're deep in a hole, the first step toward getting out is to stop digging.
Wednesday, May 24, 2017

SCOTUS: Patent Trolls' Loss is a Win for Honest Commerce obscure case that nonetheless has huge implications in an area where millions or even billions of dollars are frequently at stake. In TC Heartland v. Kraft Foods Group Brands, the Court came down against the practice of "forum shopping" in patent disputes. Hopefully this will reduce the incidence of "patent trolling."
Friday, November 3, 2017 (4 comments)

Sorry, Republicans: If You're Not Cutting Spending, You're Not Cutting Taxes. President Donald Trump and Republican congressional leaders rolled out their new tax plan on November 2. Since all bills must have titles, they're calling this one "The Tax Cuts and Jobs Act." Republican "tax reform" theatrics have worn thin over many months of waiting, but I still prefer a more theatrical title. "A tale Told by an idiot, full of sound and fury, Signifying nothing" rings true.
Wednesday, November 9, 2016

Janet Reno: Justice Delayed was Justice Denied In the early hours of November 7, Janet Reno died at the age of 78 from complications of Parkinson's disease. Her niece "confirmed to CBS News that Reno died peacefully at home surrounded by family and friends." It's unfortunate that, unlike many of her victims, she was permitted to shuffle off this mortal coil a free woman, unpursued by the hounds of justice. Janet Reno had a lot to answer for.
Sunday, October 29, 2017

Encryption: Christopher Wray's "Huge, Huge Problem" is an Age-Old Inconvenience Yes, encryption can frustrate criminal investigations. Some of the Zodiac Killer's hand-encrypted messages remain unbroken more than 40 years after his killings ceased. Whining about it won't change it. The "balance" Wray and his counterparts in other federal agencies and abroad (such as UK Home Secretary Amber Rudd) keep calling for what amounts to outlawing properties of math and logic that they find inconvenient.
Saturday, February 10, 2018 (4 comments)

A Korean Spring after the Winter Olympics is Unlikely. Here's Why. The two Koreas have been in "ceasefire," but still formally at war and with occasional outbreaks of violence, since 1953. Could this Olympic thaw result in permanently improved relations, a peace treaty, perhaps even reunification? Don't get your hopes up.
Tuesday, November 21, 2017 (4 comments)

Things I've Found to be Thankful for in 2017 It's that time of year, and like most of you I'm planning on a big meal and a lazy afternoon as America celebrates yet another Thanksgiving. Naturally, I'm also thinking back over the previous year and looking for things to be thankful for. I've found some. Here are a few that aren't about family, spiral cut ham and so forth ...
Thursday, April 13, 2017 (5 comments)

"Safe Spaces," Notre Dame Edition: Who's Afraid of Mike Pence? There are all kinds of good reasons for students to protest over their schools' speaking invitations to politicians they dislike. There are all kinds of good ways to demonstrate at or around the offending speeches, persuading others and promoting social dialogue. "I'm scared, please don't let the bad man talk" is neither one of those good reasons nor one of those good ways.
Sunday, April 23, 2017 (8 comments)

Tax Reform: Two Places to Start If Trump, his administration, and congressional Republicans were serious about real tax reform (they aren't, but if they were), I'd expect to see two major initial proposals: A measure increasing the "personal exemption" to the federal income tax once a year, every year, automatically, and a "FICA floor" that likewise increases each year.
Sunday, March 6, 2016 (4 comments)

Election 2016: Rage Against the Voting Machines After Florida's "hanging chad" debacle in 2000, most states and cities moved to new, theoretically easier to use, but technologically more complex, voting machines. Those machines came with their own problems, including very real fears that election results could be (and perhaps were) hacked and manipulated. ... this generation of machines is on its last legs and the search is on for replacements.
Wednesday, August 16, 2017

@YesYoureRacist Crowdsources Social Preferencing Projects like @YesYoureRacist make the information needed for rational Social Preferencing decisions more widely available and more easily accessed. Ostracism (and its opposite) need no longer be handled retail, by word of mouth at the barber shop and on the phone. We're all just a click away from being, if not famous, at least easily known in some detail to anyone who has reason to care and to look.
Thursday, May 10, 2018 (5 comments)

The Iran Nuclear Deal Isn't Just a Good Idea -- It's the Law On May 8, President Donald Trump announced US withdrawal from the Joint Comprehensive Plan of Action, colloquially known as "the Iran nuclear deal." While that decision has come under criticism for being both a really bad idea and a severe betrayal of trust, both of which are true, it's worth noting that the US withdrawal is also a breach of treaty obligations ...
Wednesday, September 5, 2018 (5 comments)

What is an "Impeachable Offense?" The US Constitution envisions impeachment for two specific offenses (treason and bribery) and for other not specifically defined offenses ("other high Crimes and Misdemeanors"). That second category does carry historical meaning, but the meaning is broad and, more importantly, determined politically and in the moment. Which means that pretty much anything can be an impeachable offense.

Saturday, October 29, 2016

Dakota Access versus the American Way The go-to excuse among proponents of these "public/private partnership" type land thefts is always "jobs and economic development," but even if that excuse flew (it doesn't), it's a pretty poor one in this case. The $3.7 billion pipeline is advertised as creating a whopping 40 permanent jobs. I'm not sure how many people work at the average Wal-Mart, but it looks like more than 40 to me.
Thursday, November 8, 2018 (4 comments)

Election 2018: The More Things Don't Change, the More They Stay the Same The voters chose, with few and mostly local exceptions, the same old thing. Again. Many of those voters will likely spend the next two years complaining that they got what they voted for. The same old thing. Again. Two years from now, many of those voters will likely meditate on the need for change. Again. And vote for the same old thing. Again. And get the same old thing. Again. And wonder why. Again.
Monday, November 13, 2017 (2 comments)

Election 2017: The Moore You Know ... I personally loathe Roy Moore, and don't hold with a "presumption of innocence until the charges are proven beyond a reasonable doubt" standard when it comes to personal reputation. Public opinion is not a criminal court proceeding. My personal biases push me toward believing Moore's accusers. On the other hand, the timing is suspspect.
Tuesday, December 6, 2016 (1 comments)

Boeing's Iran Business: The War Party versus American Jobs Why do House Republicans (the vote was pretty much party-line) want to destroy thousands of American jobs and hammer the revenues of a major American manufacturer?
Sunday, November 25, 2018 (3 comments)

"Red Flag Laws": Rights Can't be "Suspended," Only Violated What might we call a system under which anonymous judges can secretly order anonymous police officers to expropriate property from citizens who have neither been accused of nor convicted of crimes, on pain of death for resistance?
Saturday, October 27, 2018

For Better or Worse, Early Voting is Changing American Elections In the US, "Election Day 2018" falls on November 6 this year. But Election Day isn't what it used to be.
Thursday, February 16, 2017 (12 comments)

That's Hypocrisy: DC Swamp Creatures vs. Kellyanne Conway Talking up a presidential family member's business when it's in the news is an ethics violation? My hypocrisy meter is pinging in the red zone right about now.

Friday, June 30, 2017 (3 comments)

Mourn on the Fourth of July, 2017 I guess every generation of adults feels like things have gone downhill since they were kids. But as someone a little too young to have understood Vietnam or Watergate and just exactly old enough to have exuberantly celebrated the nation's bicentennial, these days I find each 4th of July to surpass the last as an occasion for mourning an America that no longer exists.
Friday, March 30, 2018 (5 comments)

Syria: Is Trump Finally Putting America First? If Trump's serious about withdrawing from Syria, if the more hawkish members of his administration don't dissuade him, and if he follows through, Trump will be taking a giant step in the right direction on foreign policy. The US never had any legitimate business in Syria. Its military adventurism there has been both dumb and illegal from the beginning.
Tuesday, October 18, 2016 (2 comments)

"Rigged Election" Rhetoric: A Dangerous Two-Way Street Trump is preemptively positioning himself to claim that a victorious Clinton and her party rigged the election. That could lead to fireworks. Clinton is preemptively positioning herself to accuse a foreign power of rigging -- or at least unduly influencing -- the outcome to her loss. That could lead to fireworks of a nuclear variety.
Wednesday, November 15, 2017

The Honest Ads Act: "Fundamental Rights," Real and Imagined There's a right to speak. There's a right to listen or not listen to what someone says. There's a right to ask who's saying it, and to condition one's belief or non-belief on the answer. But that answer may be "none of your business," and there's no right to forcibly dictate otherwise.
Thursday, February 2, 2017 (6 comments)

War Crimes: Key Decision Point for a New President New US president Donald Trump has a decision to make. Is he going to prosecute American war criminals who murder eight-year-old girls, or is he going to be a war criminal himself?
Friday, March 16, 2018 (11 comments)

Some Questions from the Edge of Immortality What or who is a "person" -- a human being whom we recognize as having rights that ought not to be violated? Is a physical body a necessary component of "personhood," or would a mind running on a computer likewise enjoy the right to not be robbed or killed, the right to own property, to vote, etc.?

Thursday, January 10, 2019 (23 comments)

Shutdown Theater: Trump is Winning As of tomorrow, the shutdown will become the second longest in history, surpassed only by a 32-day funding fight in December of 1995 and January of 1996. Does anyone want to bet against president Donald Trump holding out for the record?
Friday, December 8, 2017 (10 comments)

"Tax Reform": Dump the Home Mortgage Interest Deduction I'm a big fan of tax cuts. In any amount, of any kind, for anybody. The less money the government takes from Americans, the better. But I'd rather those cuts didn't come in the form of "targeted" deductions or credits.
Wednesday, March 7, 2018 (9 comments)

Capitol Punishment: Or, Keeping House is too Expensive Before leaving Congress last year, US Representative Jason Chaffetz (R-UT) proposed an additional "housing allowance" of $2,500 per month to help members of Congress cover the costs of a second residence. I have a better idea.
Wednesday, September 19, 2018 (7 comments)

Two Cheers for Trump's Declassification Order US president Donald Trump partially declassified a government surveillance application targeting former campaign consultant Carter Page and directed the US Department of Justice to publicly release text messages relating to the "Russiagate" probe between former FBI Director James Comey and other DoJ/FBI personnel. Whether or not this is a SMART on Trump's part remains to be seen, but in my opion it's the RIGHT move.
Thursday, October 6, 2016 (1 comments)

School District Declares "Gorilla" War on Employee Speech As a libertarian, I'm generally indisposed to defend either government education (I favor complete separation of school and state) or government employees (I favor complete separation of everything else and state as well, which would leave nothing for them to do!). But the government shouldn't be allowed to punish people for what they say. There's a word for that. That word is "censorship."
Tuesday, October 2, 2018 (2 comments)

Sleep Research Shows How Homework is Harmful The average public high school student works a full 40-hour week plus 10.7 hours of overtime -- without pay, of course, and on a uniform schedule taking no heed of individual kids' natural sleep cycles. ... Is it any wonder our kids are tired?
Monday, April 16, 2018 (3 comments)

Trump Isn't the First War Criminal President. He Should be the Last. As the Nuremberg Tribunal noted, "To initiate a war of aggression ... is not only an international crime; it is the supreme international crime differing only from other war crimes in that it contains within itself the accumulated evil of the whole." Donald Trump, Theresa May, and Emmanuel Macron are war criminals.
Sunday, June 17, 2018 (20 comments)

Child Abductions: A Conversation It's Hard to Believe We're Even Having I'm just completely floored by the idea that, in this day and age, Americans need the Archbishop of New York to remind us of something as obvious as the fact that it's wrong to abduct children.
Thursday, January 11, 2018 (10 comments)

Two Modest Proposals for Choosing Better Presidents A prospective president must be at least 35 years old, be a "natural born citizen" of the United States, and have resided within the US for 14 years. But, of course, many people want more than just those three things .... [they want] a sitting or former governor or US Senator (or, occasionally, a victorious ggeneral). They want "political experience." I disagree.
Saturday, July 16, 2016 (1 comments)

The Problem Isn't Tools, It's Terror "Our rifle is only a tool," Private Joker notes in Gustav Hasford's The Short-Timers (adapted to film as Full Metal Jacket). "It is a hard heart that kills." Focusing on tools misses the point entirely: When they choose to attack, terrorists will buy, beg, borrow, steal or make the tools to do so (the Tsarnaevs used pressure cookers, nails, gunpowder from fireworks and remote detonators made from toy car controllers).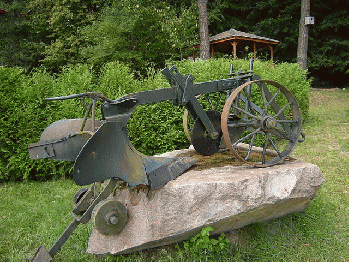 Friday, August 26, 2016 (5 comments)

Farm Follies: The Cheese Stands Alone (With Its Hand Out) I come from a farming family. My grandfather started out as a "share cropper," eventually farming several hundred acres of his own. I spent my formative years living on a subsistence farm and working on others' commercial farms. My father retired from a dairy operated by a farmers' cooperative. If anyone should appreciate the extra super specialness of farmers, it's me. But I don't.
Wednesday, March 16, 2016 (16 comments)

Election 2016: "One Person, One Vote" Kills Real Choice Many of us vote for our second choices -- the "lesser evils" -- because our first choices "can't win." Many of us could live with either of two or more candidates, but vote for the one who "can win" rather than the one we may like best. What if you could vote for ALL the candidates you like, instead of just one ...?
Wednesday, August 3, 2016

Donald Trump: Unprincipled Populist Donald Trump's presidential campaign rhetoric is, by most accounts, "populist, " but that's a broad description. Trump takes his "populism" from a particular historical tradition -- one with a baleful history in American politics. What is populism, and what's the problem with Trump's version of it?
Tuesday, January 31, 2017 (2 comments)

Trump: Just the Newest Leader of an Old Cult The theory of American government is that the president is the chief executive. Words mean things. The president's job is to implement -- to execute -- the will of Congress as expressed in legislation. He's not the homeowner. He's the housekeeper. That's the theory. In practice, presidents have, over time, carved out considerable personal power for themselves.
Sunday, April 30, 2017 (2 comments)

"National Security": The Last Refuge of Vote-Buying Politicians More than half a century ago, Congress passed the Trade Expansion Act of 1962. Since mid-April, US president Donald Trump has twice invoked one of the laws nearly forgotten provisions, ordering Commerce secretary Wilbur Ross to investigate the possibility that steel and aluminum imports "threaten to impair the national security."
Monday, February 13, 2017 (1 comments)

Hey Antifa: Free Speech is Not Negotiable "Antifa" is short for "anti-fascist," but the actions of those identifying with the Antifa movement falsify the implied claim. Antifa activists tend to show up whenever and wherever they sense an opportunity to use violence to silence speech they disagree with. Not to fight fascism, to silence speech. Not just fascist speech, but any speech they happen to disagree with ...
Monday, September 17, 2018 (8 comments)

Political Boycotts with Taxpayer Money? Just Don't Do It One nice thing about markets is that they're hyper-democracies in which we all get to vote with our patronage, every day and with every purchase. Unfortunately, some people think they're entitled to vote with other people's dollars. Marshall Fisher, head of Mississippi's Department of Public Safety, is one such.
Thursday, October 1, 2015

Private Prisons: Bernie Sanders is Right As a libertarian, I'm all for "privatization." I'd love to see as many services as possible taken out of government's hands and left to the private sector. But "private prisons" aren't "private" in any meaningful sense of the word.

Saturday, January 12, 2019

Gambling: Let People (Not the Government and not "the" People) Decide In what universe is it legitimately the business of DoJ, or Disney, or the Seminole Tribe, or a legislature, or the little old lady next door who thinks that a deck of cards is The Devil's Picture Book, if you and I want to bet five bucks on the outcome of a coin flip or anything else?
Tuesday, August 28, 2018 (18 comments)

Democrats Move Back Toward Trusting the People "[A] political party which wishes to lead," reads the preamble to the Democratic Party's charter, "must listen to those it would lead, a party which asks for the people's trust must prove that it trusts the people ..." On August 25, the Democratic National Committee took that passage to heart by limiting the power of "superdelegates" in choosing the party's presidential nominee. Good move, and long overdue.
Sunday, June 4, 2017 (1 comments)

CIA Torture Report: Where's Our Next Heroic Whistleblower? What do the CIA, the US Senate, and the White House have to hide? My guess is quite a bit. Should they be allowed to hide those things from the taxpayers who pay the bills and whose lives are put at risk by the criminal acts of the US intelligence community? Absolutely not. Will they get away with hiding it? Not forever.
Tuesday, May 8, 2018

CFPB Makes War on the Poor in the name of "Protecting" Them People who need money will do what they have to do to get that money. CFPB would rather you went to a loan shark, or robbed a liquor store, or sold your children into sex slavery, than paid interest rates they consider too high.
Thursday, February 9, 2017 (10 comments)

Sorry, Judge Napolitano: Immigration Isn't "Foreign Policy" Immigration is not a foreign policy matter. Foreign policy relates to matters outside the United States and to relations between US government and other governments around the world. Immigration relates to individuals wishing to enter and possibly reside in the United States. It is therefore a matter of domestic, not foreign, policy. It's also a matter constitutionally reserved to the states ...
Saturday, August 19, 2017

Charlottesville Haters: Test Case for the Internet as Public Square John Gilmore famously noted that "The Net interprets censorship as damage and routes around it." Libertarians like me view the market in much the same way. This situation is a practical, nuts and bolts test of those views. There's a great deal riding on the outcome.
Saturday, September 15, 2018 (13 comments)

The House Gets Bi-Partisan. They Should Have Had a Food Fight Instead. "The Dog and Cat Meat Trade Prohibition Act of 2018" is exactly what it sounds like: A bill "to prohibit the slaughter of dogs and cats for human consumption." What's up? Is there some pressing public health concern at stake? Is America in the throes of an epidemic of stolen pets ending up in stew pots? Well, no.
Tuesday, January 24, 2017

Rick Perry's Sudden Change of Heart is Business as Usual When Rick Perry sought the Republican Party's 2012 presidential nomination, eliminating the US Department of Energy was part of his campaign platform. Granted, he had trouble remembering its name, but he wanted the department gone. Completely. ... How does he feel about the department these days? Well, somewhat differently ...
Saturday, July 2, 2016 (1 comments)

America: Mourn ... er, Born ... on the 4th of July I'm sure every generation agonizingly reappraises what we mean by the word "America," whether or not our present is worthy of our history, how well or poorly we've maintained the society our founding fathers envisioned. The 4th of July -- "Independence Day" to commemorate the date on the 13 colonies' Declaration of Independence -- seems like an appropriate occasion for such reflection.
Monday, December 19, 2016

Raid Encryption: This Should Be The New Normal In the digital age, law enforcement worldwide is increasingly nosy. Its leaders and advocates bemoan any technological development or practice which might in any way impede their ability to find out anything they might happen to want to know for any reason. They want our lives to be open books, and for us to just trust them to not abuse their power. History says we should begrudge them that trust.

Monday, January 16, 2017 (3 comments)

The Jackson Family versus Martin Luther King and the Cast of Hamilton Joseph Fiennes isn't being judged on his acting skills, on whether or not he captures the essence of Michael Jackson's personality and successfully conveys that essence to viewers. He's being judged on the color of his skin, and the show's creators are being judged on their decision to ignore his skin color.
Sunday, November 13, 2016 (6 comments)

December 2016: A Republic, if You Can Keep it The American political system can stand a few faithless electors casting protest votes now and again. They're a burp in that system, a noise in the machinery that lets us know it is actually running. But the American political system cannot survive electors defecting en masse from the clear winner to the clear loser of a national election. That's not a protest or an act of civil disobedience. It's an insurrection.
Friday, August 17, 2018

New Haven Overdoses: It's Time for Indictments As law enforcement likes to tell us, getting a single dealer off the street does little good. We need to move up the food chain and nab the people at the origins of this thing. Who are those top dogs? Whose names can be presented to a grand jury for indictments in the conspiracy to put "synthetic marijuana" on our streets? Here are two: Uttam Dhillon and Scott Gottlieb.
Tuesday, August 9, 2016

#NeverNeverTrump: What's Evan McMullin Really After? For months, voices from the #NeverTrump movement have confidently promised Americans a fifth credible presidential candidate .... echoing those promises, a shadowy group calling itself "Better For America," funded by Mitt Romney associate John Kingston III, has been doing prep work for that unnamed candidate. On August 8 the suspense, such as it was, came to an end. The candidate is David Evan McMullin ...
Thursday, August 25, 2016 (1 comments)

Travel Advice for the Islamo-FraidyCat Set This is far from the first reported incident of travelers being held up by freaked-out Islamophobes. It's probably far from the last. But it COULD be the last if those suffering from constant, crippling fear of sudden violent death at the hands of terrorists read this and follow a few simple rule of the (so to speak) road.
Wednesday, September 28, 2016

US Military Aid: Thai-ed to Torture Per 22 US Code 2378d, ("Limitation on assistance to security forces," better known as the Leahy Law), "No assistance shall be furnished under this chapter or the Arms Export Control Act ... to any unit of the security forces of a foreign country if the Secretary of State has credible information that such unit has committed a gross violation of human rights." Surely 74 cases of torture constitute such a gross violation ...
Saturday, August 18, 2018 (1 comments)

Omarosa Manigault Newman, Public Servant I can understand why some people were surprised when a reality TV personality got elected president. I can understand why some people were surprised when that reality TV personality president hired another reality TV personality to work at the White House. What I can't understand is why anyone would expect two reality TV personalities to stop acting like reality TV personalities ...
Wednesday, March 29, 2017

Sanctuary Cities and DoJ Funding: The Hypocrisy of Jeff Sessions In a surprise White House appearance on March 27, US Attorney General Jeff Sessions announced his intent to make America's cities less safe and more vulnerable to crime unless he gets his way.
Saturday, May 5, 2018 (1 comments)

Trump: For Whom The Nobel Tolls? According to South Korean president Moon Jae-In and to 19 Republican members of the US House of Representatives, Donald Trump is the man of the hour and deserves the Nobel Peace Prize for bringing the two Koreas to the negotiating table. Maybe so. But frankly I'm not sure why he would want it, given the trophy's tarnished history.
Thursday, July 26, 2018 (3 comments)

JUUL Heist: Addicts Sue Company for Providing Their Fix Yes, nicotine is addictive. The plaintiffs knew (or, in the minor's case, at least should have known) that it was addictive before JUUL ever entered their lives. All JUUL did was offer them an arguably safer, and probably less socially awkward, way of getting their fixes.
Tuesday, June 28, 2016

SCOTUS: Amply Serving Law Enforcement Interests versus Society's The Fourth Amendment's prohibition on unreasonable searches and seizures isn't there for the convenience of law enforcement. It's there to protect everyone else's rights from abuses BY law enforcement.
Thursday, September 24, 2015 (1 comments)

Pwned Again: Don't Trust These Jokers With Your Information There's a word for people who trust their data security to screwups like president Barack Obama, would-be presidents Hillary Clinton and Chris Christie, FBI Director James Comey, Director of National Intelligence James Clapper, and other politicians and bureaucrats. That word is "naive."

Thursday, August 18, 2016 (1 comments)

Clinton: Unhinged? No, I can't bring myself to support Donald Trump. But it's getting harder and harder to peg him as the distinctively harebrained, irresponsible, unhinged one in the race. Clinton is still a game down to Trump in the World Series of Crazy, but it looks like the series will go all the way to seven.
Wednesday, March 1, 2017

The War on Marijuana is Ending. Disarm Jeff Sessions. The writing is on the wall: The war on marijuana is ending, and freedom won. [Jeff] Sessions can't undo that any more than the Ku Klux Klan was able to undo Appomattox. Unfortunately, as the newly confirmed Attorney General of the United States, he does enjoy a great deal of Klan-like power to continue terrorizing the millions victimized by his side during its 80-year war on a benign and useful plant.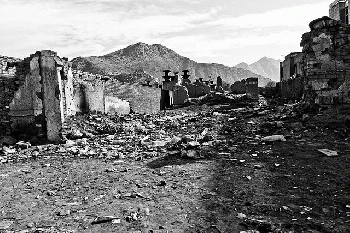 Wednesday, May 10, 2017 (2 comments)

Congress Should Just Say No to Trump's Afghanistan Surge Trump seems to have rejected the idea of withdrawing US troops and ending the war [in Afghanistan]. Instead, he intends to become the third president in a row to roll the dice on a "surge" -- that is, to send in more troops (the initial estimate is anywhere from 3,000 to 5,000 more in addition to the current 8,400) and hope for the best. That idea has never worked before and it's not going to magically start working now.
Tuesday, October 4, 2016

Two Things That Don't Really Bother Me About Trump, Two Things That Do I won't be voting for Republican presidential nominee Donald Trump in November. I won't be voting for his Democratic opponent, Hillary Clinton, either. I'm not sure who I'll vote for, but I'm sure it won't be either of those two. Still, I try to be fair-minded, and in my opinion Trump doesn't completely deserve the hits he's taking over two recent stories.
Sunday, April 8, 2018

The Atlantic is at Sea Publications should run per the judgment of their editors, not the whims and tantrums of the Twitterati.
Saturday, October 1, 2016 (1 comments)

Papers, Please: Polling Place Edition It wasn't until the 1980s that all 50 all states even offered photo driver's licenses, let alone required photo ID to vote. Somehow America managed to elect 40 presidents without everyone showing photos of themselves to bureaucrats on demand. Now for some reason not carrying an unflattering picture of yourself in your wallet is suddenly an existential threat to the Republic. Or at least to the Republicans.
Sunday, February 26, 2017 (9 comments)

The Target of the "Border Adjustment Tax" is You The BAT is promoted as a "tax on imports." Which, I guess, is technically accurate, but doesn't tell the whole story. It's not just a tax on imports. It's a tax on people who buy the imports. That is, it's a tax on you.
Friday, July 27, 2018 (30 comments)

"Stand Your Ground": A Good Law for Bad Situations "Stand Your Ground" isn't about cases in which the victim has ten minutes to make a decision while watching a known serial killer approach from afar, wearing a hockey mask, chainsaw in one hand and severed head of his last victim in the other. "Stand Your Ground" is about cases in which a victim has to make a difficult and almost certainly life-changing decision, in a very short time frame, and under extreme pressure.
Monday, July 23, 2018 (8 comments)

The First Amendment Saved the Second Amendment. What's Next? Effective August 1, America goes back to having a free press vis a vis guns. A free press plus rapidly proliferating DIY production technology equals the final nail in the coffin of "gun control" as a practical notion.
Thursday, September 27, 2018 (8 comments)

We Need More, Not Less, Separation of State and Journalism I agree with Rob Kall on the problems journalism faces. But the supposedly "free" American press already tends to act as a free stenography pool/ press release service for government. Direct government funding of journalists would just exacerbate that problem.
Friday, March 10, 2017 (3 comments)

The First Step Toward Fiscal Discipline: Cut Up The Credit Card If a regular person ends up in deep debt, he knows that the very first step to getting out of the hole is to cut up the credit cards and stop borrowing money. Supporters of continuously growing government debt try to make the matter seem more complicated for Congress than it is for you or me. In reality, it is exactly as simple.
Thursday, May 24, 2018

Election 2018: Make Gridlock Great Again? Prediction markets aren't perfect, but they reflect the opinions of people who have money riding on being right, instead of just the opinions of people who happen to have opinions. A considerable percentage of people with skin in the game think that Republican president Donald Trump will face a partially or completely Democratic Congress, instead of a Congress dominated by his own party, starting next January.
Wednesday, August 15, 2018 (1 comments)

Murphy's Law: Big Tech Must Serve as Censorship Subcontractors We don't need "more government oversight" of social media. What we need is for it to be recognized, and treated, as a criminal abuse of power (and a violation of US Code Title 18 241 -- "conspiracy against rights") for government officials or employees to attempt to "oversee" or "manage" social media's content standards.
Thursday, November 17, 2016

Backpage.com: Dismissal is Insufficient -- Charge Harris On November 1, Superior Court Judge Michael Bowman dismissed pimping charges against Carl Ferrer, the CEO of Backpage.com, as well as the site's controlling shareholders, Michael Lacey and James Larkin, on free speech grounds. The ruling is a victory against Internet censorship, but it's just a start. It's time to send a strong message to grandstanding prosecutors who abuse the justice system for self-promotional purposes.
Friday, June 24, 2016 (2 comments)

Jim Crow is Alive and Well and Attending the University of Texas When the expression "race-conscious" crosses my field of view, it's usually a safe bet that the person using it is a "white supremacist" or "white separatist" chiding those of similar skin tone for not joining him in his dislike of those of darker hue.... But not when racial quotas and set-asides come up for consideration in the courts. Then racism suddenly becomes not just acceptable but mandatory, or at least de rigueur ...
Monday, September 25, 2017 (1 comments)

Social Media: When Does "Actively Working With the Government" Become Censorship? At what point does "actively working with the government" and "partnering with public authorities" cease to be private, albeit civic-minded, market activity and become de facto government activity? Or, to put it differently, when does it cease to be merely "you can't talk like that in my living room" (exercise of legitimate property rights) and start becoming "you can't talk like that, period" (censorship)?
Friday, April 20, 2018 (1 comments)

Shadow Protectionism: The US Government vs. Chinese Phone Makers In a globalized economy, it's impossible to hurt one country or firm without also hurting several enterprises in your own country -- and your own country's general economy. More domestic companies will be harmed than helped, and the harm will exceed the benefits.
Wednesday, August 8, 2018 (4 comments)

I Didn't Join Facebook to "Feel Safe" Why on Earth would Facebook's users require protection from Alex Jones? He's loud and red-faced and nuts, but it's not like he can pop out of the screen and grab us. ... note to Facebook: These "I don't feel safe" people will never "feel safe" enough to stop demanding that you reduce the content options other Facebook users enjoy. It's not about their actual safety. It's about their compulsion to run everyone else's lives.
Thursday, July 12, 2018 (4 comments)

Why School Vouchers are a Terrible Idea Most opposition to vouchers comes, as one might imagine, from supporters of government-run, aka "public," schools for the vast majority of students. ... My own opposition comes from a very different direction: I'm against vouchers not because they might damage, or fail to replicate, the existing system, but because they threaten to make "private" alternatives more LIKE that system.
Saturday, February 6, 2016 (2 comments)

When in Rome: "Criminal Consequences" for Assange's Tormentors? Prior to this ruling, Assange's persecutors might have been able to plausibly claim legal uncertainty as an extenuating circumstance. That defense is no longer available. Assange's continued confinement after the ruling constitutes the knowing and intentional commission of several prosecutable war crimes.
Thursday, November 3, 2016 (1 comments)

Culture Isn't Property. Copying Isn't Stealing. News flash: Anything and everything you do, anything and everything you use, anything you have or own, originated in some culture, and for any given thing there's a very good chance that said culture isn't the one you call your own. Every human being living in any modern society begins "culturally appropriating" when the alarm clock goes off in the morning and doesn't stop doing so until the lights go out at bedtime.
Saturday, March 24, 2018

On Military Spending and Trade, Trump Puts Americans Last The US armed forces are far too big, far too powerful, and far too expensive to bear any plausible relation to defense. The primary purpose of US military spending is not to defend the United States, but to continuously transfer as much wealth as possible from the pockets of working taxpayers to the bank accounts of large "defense" contractors. It's a giant welfare program.

Wednesday, October 26, 2016 (7 comments)

ObamaCare: Things Fall Apart In 2009, I described (the then notional, yet to be passed into law) ObamaCare as "[g]overnment feeds you to the insurance companies, while simultaneously feeding the insurance companies to you. The state takes home a doggie bag." Which is about the size of it, and I was far from the only person who noticed and warned that the plan not only wouldn't work, but COULDN'T work ...
Friday, September 1, 2017 (1 comments)

Preparedness versus "Price-Gouging": Don't Hold Out for a Hero Maybe you can afford your own generator, maybe you can't. Maybe you can afford a boat or a four-wheel-drive vehicle with a winch or snow blade to pitch in with, maybe you can't. You may or may not be inclined to keep ten years' worth of freeze-dried food in the spare bedroom. But most people can afford to take some simple measures to prepare for emergencies both predictable and sudden.
Sunday, March 5, 2017

Budgets, Taxes, Deficits and Debt; or, Mulvaney versus the Math It's not possible to spend more, and tax less, and pay down crippling debt, and bring a runaway budget into balance. Unless Trump and Republicans in Congress are willing to buckle down and get serious about spending cuts (if you're not serious about cutting military spending, you're not serious about cutting spending) [Mick] Mulvaney's real job for the next four years won't be balancing budgets, it will be making excuses.
Tuesday, June 12, 2018 (1 comments)

Let's Call the Farm Bill What it is: Corporate Welfare The rawboned, overall-clad man driving a tractor 12 hours a day, calling the cows in for their evening milking, slopping the hogs, and sitting down for an evening pipe on the front porch before bed was once my grandfather. Now he's a carefully cultivated image of the past, used by organizations like Duvall's to propagandize for the transfer of billions dollars every year from your pockets to theirs via the political process.
Monday, April 3, 2017 (3 comments)

SCOTUS: The Nuclear Option is Not Enough Under current Senate rules cloture requires 60 votes. Republicans, with a bare majority in the Senate and no hope of winning cloture, are threatening "the nuclear option" -- a rules change, which only requires a majority, to make cloture itself a mere majority vote. I don't think the "nuclear option" is enough. I'm with MacBeth: "If it were done when 'tis done, then 'twere well It were done quickly."
Tuesday, March 14, 2017

Sorry, Non-Interventionists: Donald Trump is a War President Clearly candidate Trump was a mixed bag on foreign policy, but he was marginally better than most of his opponents. Some antiwar activists took heart at the possibility that he might, as president, cut back on US military adventurism. No such luck.
Saturday, November 3, 2018

This Too Shall Pass: "Birthright Citizenship" Kerfuffle is Mostly a Get Out The Vote Tactic Trump used birthright citizenship as a rallying complaint on the campaign trail in 2016. He's done nothing about it in the nearly two years since. Now he's weaponizing it again .... After which he will almost certainly go back to doing nothing about it for another two years, until he trots it out a third time when seeking re-election in 2020.
Monday, March 20, 2017 (22 comments)

Risk, Reward, Regulation and Space Tourism Space is the final frontier and frontier life is dangerous. Just ask those who explored Earth's seas or settled the American west. Despite the dangers, they did those things. Just as, if one of the private space companies asks for volunteers to man an experimental crew capsule tomorrow, the next day they'll find a line of eager applicants several miles long outside their door ...
Tuesday, July 12, 2016

Shurat HaDin versus Facebook: Vexatious Litigation as Warfare Suing Facebook because Hamas operatives use social media is like suing AT&T because Hamas operatives talk on the telephone.... Shurat HaDin's lawsuits against Facebook ... are, in a word, "lawfare": Asymmetric warfare carried out through abuse of legal and judicial systems to accomplish military aims."
Tuesday, May 8, 2018 (1 comments)

Gina Haspel: Torturers Should be Punished, not Promoted Gina Haspel doesn't belong at the head of the CIA. She doesn't belong in the CIA at all. Nor does she belong in any other position of government authority. Gina Haspel belongs in prison.
Monday, February 27, 2017 (1 comments)

The Immigration Enforcement Police State is Here The near-total police state blossoming before our eyes is the inevitable result of America's 70-year romance with the astoundingly stupid idea that it's the government's business to monitor and control who travels, lives and works where.
Saturday, December 1, 2018 (3 comments)

In the House, Everything New is Old Again Given an opportunity -- even arguably a mandate from their voters -- to change things up, the Democratic party establishment is doing the same old thing again while apparently anticipating different results.
Friday, December 16, 2016

Servergate/Hackergate: The Case of the Investigatory Double Standard When is it proper to investigate alleged wrongdoing by, or on behalf of, powerful politicians? Apparently it depends.
Monday, October 29, 2018 (4 comments)

Yes, Things Have Been This Bad Before. In Fact, They've Been Far Worse. Things seem pretty bad, don't they? In fact, in a Facebook political conversation the other day a loved one somberly informed me that "things have never been this bad." Whoa. Just one minute there. Never?

Saturday, September 1, 2018 (2 comments)

Prosecutors: Flipping Off the Law with Impunity If the goal of the American "justice" system is indeed to seek justice, prosecutors should charge defendants with the actual crimes they can prove those defendants committed and judges should levy the penalties prescribed for those crimes, assuming the laws and penalties are indeed just (that's a different question). But that's not the goal, as many prosecutors see it.

Friday, February 17, 2017

Trump: Triumph of the Permanent Campaign Trump is well-known for his hyper-sensitivity to being perceived as anything less than top dog in every respect. He decries negative press and polling as biased and can't wait to tout his latest triumph, even if he has to invent it himself (see, for example "inaugural attendance figures"). It's time to stop thinking of that as a character defect and recognize it for what it is.
Friday, January 27, 2017 (2 comments)

Why Trump is Doubling Down on the Voter Fraud Fraud There are rare cases in which individuals will try to vote illegally. Former Republican congressman Todd Akin of Missouri, for example, who got caught voting at his old polling place after moving, presumably to hide the move from his constituents and opponents. But the key word is "rare." Voter fraud is not a strategy used by candidates and campaigns to move the needle on election results.
Wednesday, October 24, 2018

A Convenient Caravan: Cui Bono? If the migrant caravan indeed "has but one intent: to disrupt and influence our midterm elections," what individual, group, or political party benefits from that disruption/influence? IBD's complaints about Democrats come apart at the seams as soon as cui bono is invoked. If the caravan disrupts or influences the 2018 US midterm elections, it does so entirely and exclusively to the benefit of the Republican Party.

Saturday, October 15, 2016 (3 comments)

Sandy Hook Suit Victimized Families Yet Again For Political Gain Freedom won an important battle on the lawfare front on October 14, when Connecticut Superior Court Judge Barbara Bellis dismissed a lawsuit filed in the names of 10 of the Sandy Hook victims' families against Remington Arms, Camfour Holding LLC, and Riverview Sales -- respectively the manufacturer, distributor and retail seller of the Bushmaster rifle Lanza used in his killing spree.
Monday, October 12, 2015 (7 comments)

Five Years is Five Years Too Long: Free Julian Assange! Julian Assange has already spent the last three years and four months under de facto house arrest, trapped in the embassy and prevented from traveling to Ecuador proper, where he's been granted political asylum. And let's make no bones about this: Assange is a political prisoner.
Wednesday, November 28, 2018 (1 comments)

Doing Justice to Trump's "Invasion" Claim An invasion is a violent military operation. Moving from Tegucigalpa to Topeka to find a job and rent an apartment isn't anything like that. But Trump used the word, and even promised a military response. So, for the sake of argument, let's take him seriously. There's a war on at the border, at least in his fevered imagination.
Saturday, January 7, 2017 (6 comments)

Term Limits: Painkiller, Not Cure Two favorite arguments in favor of term limits are that they will replace the corruption and careerism of incumbency with wholesome "citizen legislators" who labor briefly in the political vineyards before returning to private life. But will that really work out?
Sunday, August 26, 2018 (4 comments)

SALT Shakeup: So Much for "Their Fair Share" On August 23, the Internal Revenue Service announced new rules on the federal income tax's State and Local Tax deduction. The rules are intended to thwart an interesting scam several state governments worked up to "save" that deduction. It's an interesting reversal of the two major parties' usual talking points.
Wednesday, March 22, 2017 (6 comments)

It's Time to End America's Longest War Today, South Korea is twice as populous and 35 times as wealthy (in terms of Gross Domestic Product) as the North, boasting the 11th largest economy in the world (North Korea ranks 113th). In what universe does it make sense for American taxpayers to continue picking up a substantial portion of the check for South Korea's defense from its smaller, poorer, less industrially advanced neighbor?
Monday, January 14, 2019 (6 comments)

Shutdown Theater: Blame? Why Not Credit? "Blame" is only one variant of "responsibility." CNN's coverage of its own poll begs the question by conflating the two, assuming universal belief that the "government shutdown" is a bad thing. That take ignores a very different viewpoint.
Friday, December 9, 2016

Censorship: Tech Firms Should Abandon the EU to Its Madness The European Union has a censorship addiction, and a desire to inflict the costs of indulging that addiction on the world's top tech companies. Vera Jourova, the EU's Commissioner for Justice, Consumers and Gender Equality, complains that Facebook, Twitter, Google and Microsoft respond too slowly to demands that they delete posts deemed "hate speech" from their platforms.
Monday, April 9, 2018 (4 comments)

First They Came for BackPage The federal government has openly arrogated to itself the power to outlaw speech and punish publishers for allowing that speech on their platforms, so long as it clicks its collective heels together and says "there's no crime like human trafficking" three times first.
Monday, May 28, 2018

Missing Children: The Pottery Barn Rule Revisited In 2002, US Secretary of State Colin Powell allegedly invoked "the Pottery Barn rule" -- "you break it, you bought it" -- by way of trying to get President George W. Bush to rethink the ill-fated invasion of Iraq. Pottery Barn actually has no such rule, but when I was a kid a lot of stores sported signs saying exactly that. Government doesn't have such a rule either, but it should.
Tuesday, April 4, 2017 (1 comments)

Want Privacy? Washington Isn't Where You'll Find It. Perfect privacy probably isn't possible, and if it was it would take a herculean effort to achieve. But you're not noticeably less well off on that front now than you were the day before Trump signed the law relaxing restrictions on ISPs.
Wednesday, June 6, 2018

"Progressives" Against (Economic) Progress Most opponents of the sharing economy, the gig economy, the cryptocurrency economy, etc., posture as "progressives" even as they openly side with corporate dinosaurs and parasitic bureaucrats and against workers and the entrepreneurs who empower those workers. Let's call these self-styled "progressives" what they really are: Reactionaries.
Saturday, April 14, 2018 (3 comments)

The Senate vs. Facebook: Beware Untrustworthy Partners, Revisited The US Senate wants you to believe that it can, if it deems itself called upon to do so, excel the efforts of Mark Zuckerberg to safeguard the information you entrust to social media. Cue laughter, followed by horror as the realization dawns that yes, the US Senate will undoubtedly soon deem itself called upon to do that.
Friday, February 26, 2016 (3 comments)

Government Has a Hard Heart for the Homeless Across the country, local governments seem hell-bent on preventing anyone from actually helping the homeless.
Monday, January 30, 2017 (1 comments)

Reagan Redux? The Federal Budget Battle Shapes Up The developing Trump plan is the usual tinkering around the edges, searching for "waste, fraud and abuse" in "discretionary spending." Baby steps like that will never bring the budget into balance, but they're still too much for Congress. "Discretionary spending" is politicianese for "spending Congress uses to buy votes back home."
Tuesday, July 5, 2016

No, It's Not Just You. Politics Really Does Drive People Nuts. To my mind 1993-2001 is the period during which [insert name here] Derangement Syndrome metastasized from a persistent but flu-like malady into the (unfortunately not mercifully fatal) equivalent of Ebola -- acute at the time, chronic ever since. Poor George W. Bush. Poor Barack Obama. And there's no end in sight.
Wednesday, November 30, 2016

The End of Privacy is on Sale, and We're Buying [I]f you're going the voice-controlled home appliance route, ask yourself one important question: Who's listening, and how much are you comfortable with them knowing?
Tuesday, November 15, 2016 (13 comments)

America: Time for an Amicable Divorce? Is there any particular reason why the people of Los Angeles, and the people of Dallas, and the people of Miami, and the people of New York MUST be directly governed by the same executive, legislative and judicial organizations? I can't think of one.
Friday, January 4, 2019 (3 comments)

Why I am Still a Cryptocurrency Enthusiast, 2019 Edition I'm still enthusiastic about cryptocurrency because I've seen what it can do and make plausible predictions about what it will be able to do in the future. Cryptocurrency seizes control of money from governments and puts it in the hands of people. With improvements in its privacy aspects, that's only going to become more true. In short, cryptocurrency fuels freedom.
Friday, December 28, 2018

Trump's Holiday Gift to America: Hope for a Little More Peace on Earth? Nothing's written in stone, and both US foreign policy and Donald Trump are prone to sudden and unexpected turns. But the holiday season is a time of hope. Maybe, just maybe, nearly three decades of US war in the Middle East are coming to the beginning of their end.
Sunday, June 12, 2016 (1 comments)

Rape, Culture, Responsibility, and Brock Turner Brock Turner didn't sexually assault an unconscious woman .... "Party culture" did that. Brock Turner didn't penetrate that unconscious woman with a foreign object .... Binge drinking, sexual promiscuity and risk-taking behavior did those things. Blame booze. Blame college. Blame culture. Just don't blame Brock Turner. Poor, poor Brock. Bad culture! Bad! Go stand in the corner, culture!
Monday, March 27, 2017

Rudd Re-Declares Governments' Lost War on Strong Encryption UK Home Secretary Amber Rudd is upset. She considers it "unacceptable" that she can't read your private chat messages and wants that fixed. Naturally, she publicly ties her demand that you surrender your privacy to the fight against terrorism. Fortunately, Rudd won't get her way. That's not because her demand is evil and wrong-headed, although it is. It's because her demand is impossible to implement.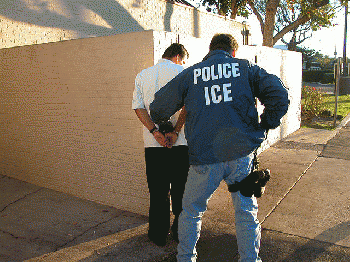 Tuesday, June 26, 2018 (4 comments)

Negative Social Preferencing, ICE Edition On June 19, New York based artist, programmer, and activist Sam Lavigne published a list of 1,595 Immigration and Customs Enforcement employees and publicly available information about them (remember those two words: "publicly available"). Lavigne provided a public service that in anything resembling a free society would be completely uncontroversial. Instead, moral panic ensued.

Tuesday, October 11, 2016

Hillary Clinton, Closet Libertarian? Not Likely. I have to confess that, as a libertarian, I get a Chris Matthews-style thrill going up my leg when I hear a major party presidential candidate cited in favor of "open trade and open borders." Even the Libertarian Party's 2016 presidential ticket isn't on record with as clear a statement of their party's message on those two issues (or, frankly, on many others). But of course there's a catch.
Tuesday, October 30, 2018 (4 comments)

The Pittsburgh Double Bind: Presidents Shouldn't Be So Important If we're going to have a president, why not keep him or her in Washington -- at a desk with a stack of paperwork, away from television cameras and smart phones -- instead of centering every aspect of public life around his or her actions and utterances?
Sunday, November 22, 2015 (10 comments)

The US and the "Refugee Crisis": Three Complaints, One Solution I oppose president Barack Obama's plan to import and re-settle 10,000 Syrian refugees at American taxpayers' expense. But hey, I'm a libertarian. It's hard to find a government program I DO support. On the other hand, as the old saying goes, "you break it, you buy it."
Sunday, November 4, 2018

Election 2018: To the Victors Go the Spoils, to the Losers the "Spoiler" Complaints Note to Tuesday's losers: You can whine about your third party and independent opponents if you really want to, but remember, nobody likes a whiner.

Friday, October 5, 2018

The US Makes One Too Many Parties to the Spratly Spat The USS Decatur had no legitimate business in the Spratly Islands. It was there for one and only one purpose: To rattle the US saber in a continuing domestic propaganda campaign for "containment" of Chinese "expansionism," (read: "Keep spending lots of money on the US Navy").

Wednesday, January 4, 2017

New Boss(es), Same as The Old Boss(es) Donald Trump ran for president in part on a promise to "drain the swamp" that is Washington, DC. He positioned himself as a political outsider, beholden to no one and capable of bringing sweeping changes to a federal government set in its ways. But as Inauguration Day approaches, it's becoming increasingly clear that the fundamentals aren't going to change much.
Thursday, March 31, 2016 (8 comments)

"Secure the Border": Politician-Speak for "I'm a Tyrant Who Thinks You're an Idiot" Attempts to "secure the border" can only have two consequences: First, they can increase the likelihood of terror attacks and so forth ... Second, they can turn the US into a police state like East Germany.
Saturday, June 4, 2016 (2 comments)

Muhammad Ali: A Profile in Moral Courage His stand rang the opening bell on a generation's resistance to war and conscription and inspired Martin Luther King, Jr., who had hesitated to oppose civil rights supporter Lyndon Baines Johnson on the subject, to come out against the war in Vietnam.
Monday, July 20, 2015 (2 comments)

Election 2016: Scott Walker vs. "Government Dependence" Google returns more than 5,000 results on [Scott] Walker's name and the phrase "government dependence." He seems to have focused on it for many years. And on a quick read of his biography, I doff my cap to his stature as world-class expert on the topic.
Saturday, December 5, 2015 (14 comments)

An American Guilt Trip: This is How the Terrorists Win The goal of terrorism is to terrorize us. What could possibly be a more effective means of that than getting us to live in fear not of some far-away foreign threat, but of our own neighbors? It's a numbers game, with hooks reaching down into one of the darkest and ugliest aspects of our history: Our racial and ethnic stereotypes and prejudices.
Friday, January 18, 2019 (9 comments)

Syria: In the History of Bad Excuses, This One's Top-Tier US Senator Lindsey Graham (R-SC) thinks I'm using the term "thinks" very loosely here that Americans dying in Syria is a compelling reason to continue exposing Americans to the danger of dying in Syria. So do Senators Marco Rubio (R-FL), James Inhofe (R-OK), and Jack Reed (D-RI). ... this is the best they can come up with? If the troops don't stay in Syria, they can't keep getting killed in Syria? Wow, that really shows Trump!
Friday, December 2, 2016

Hey, @RealDonaldTrump, Hands Off My Flag If someone wants to set fire to a brightly colored piece of cloth, it's nobody else's business unless the flag is stolen, the flag-burner is trespassing, or burning the flag endangers other people's lives or property.
Sunday, June 10, 2018

Trump the Politician: Anti-Abortion vs. Anti-Immigration Masterpiece Cakeshop v. Colorado Civil Rights Commission ("the gay wedding cake case") soaked up most of the Supreme Court decision media limelight, even though (or perhaps because) the court's ruling doesn't really dispose of the major issues in the case. Another case, also not decided on its merits, got much less attention. But that case reveals conflicting priorities in, and signals from, the Trump administration.
Friday, January 29, 2016 (2 comments)

Killer Cops Should Be Held To The Same Standards As Citizens I don't know exactly what happened on Canfield Drive in Ferguson or along US 395 in rural Oregon. Neither, in all likelihood, do you. We weren't there. But there's one thing we can do. We can reaffirm the basic American principle that law enforcement personnel and other government employees aren't special.
Thursday, August 13, 2015

It's Classified: A Tale of Two Scofflaws I find it painful to compare Chelsea Manning to Hillary Clinton. Chelsea Manning is an American heroine who knowingly exposed classified information for the purpose of revealing war crimes in Iraq and other government lawlessness ... Hillary Clinton is a power-monger who carelessly exposed classified information because she believes she's above the law.
Tuesday, August 25, 2015 (1 comments)

Unacceptable Speech at Old Dominion With the fall semester beginning at colleges and universities around the US, it's time for a new round of controversy over student speech. Right out of the gate, Virginia's Old Dominion University takes an early lead: WTKR News Channel 3 reports that ODU "officials took time from their weekend to respond to some banners hung up at an off-campus home that are upsetting many."
Friday, July 6, 2018

President Trump, Please Free Ross Ulbricht As of this coming October, Ulbricht will have spent five years behind bars. He's appealed his conviction and sentence all the way to the US Supreme Court, which declined to hear the case on June 28. At this point, presidential clemency would seem to be his only hope of ever walking free again.
Tuesday, May 1, 2018 (1 comments)

Roast Beef (or Wolfing Down the Faux Outrage) From some accounts, one might reasonably assume that Michelle Wolf simply took the stage, said a bunch of mean things about Sanders, and walked off to mixed moans and applause. In fact, Wolf spent about a minute and a half, out of nearly 20, on Sanders. Oddly, I have yet to hear any conservatives complaining that Wolf called out the late Senator Ted Kennedy as a murderer ...
Friday, July 13, 2018

Helsinki: How About a Fresh START? Russiagate or not, this summit may represent the two countries' last, best opportunity to halt or even reverse a decade of backsliding toward frigid Cold War relations. And Trump has a ready template at his disposal for pursuing warmer relations with a formidable, but hopefully former, foe.
Wednesday, September 2, 2015 (1 comments)

Religious Liberty: Some Unsolicited Career Advice for Kim Davis One of the jobs of the County Clerk in Rowan County, Kentucky is to issue marriage licenses to couples who meet the legal standards for such licenses. Recently, those standards changed, and now same-sex couples can license their marriages. That new standard conflicts with Rowan County Clerk Kim Davis's religious belief that marriage is only valid between one man and one woman. No problem.
Friday, June 8, 2018

Election Omens: Blue Wave or 2018 Flushes? The Blue Wave isn't shaping up as a tsunami. Why? One clue might be the gigantic collective yawn greeting rumors that former Starbucks CEO Howard Schultz might run for president in 2020. His centrist "Democrats need to look more like Republicans to win" message -- also pushed by the Democratic National Committee versus upstart progressive midterm primary candidates around the country -- just doesn't excite anyone very much.
Wednesday, June 13, 2018 (11 comments)

North Korea: Pelosi versus Peace Which is worse: The specter of nuclear war, or giving US president Donald Trump credit for a significant diplomatic accomplishment? In her official statement on Trump's Singapore summit with North Korea's Kim Jong-un, US House Minority Leader Nancy Pelosi makes it clear that a few million incinerated human beings are a small price to pay to keep the 68-year-old Korean War going.
Monday, March 14, 2016 (1 comments)

Strong Crypto: An Offer in Compromise for President Obama With apologies to the late Barry Goldwater, absolutism in defense of individual privacy and strong encryption is no vice, nor is moderation in their defense a virtue.
Monday, December 3, 2018 (1 comments)

Why I am Grateful to George Herbert Walker Bush I am grateful for Bush and for his presidency for two major and positive changes in my life for which he deserves at least partial credit (or, if prefer, bears at least partial responsibility).
Monday, June 20, 2016

Syria: Change the (Dissent) Channel The "judicious use" of US military force in the Middle East and Central Asia has made things worse, not better, for 25 years now.
Wednesday, May 4, 2016

The End of the Bill of Rights is at Our Fingertips Unfortunately, the convenience of "biometric" identification comes with a cost. When you take that route, at least two judges (first a Virginia circuit court judge and now a federal judge in California) have ruled, you can be forced to put your finger on the phone to unlock it.
Thursday, June 16, 2016 (1 comments)

No Fly, No Buy? No Dice. There's a name for a system under which your ability to travel can be abridged by force of law absent evidence, without charge, sans trial and conviction, without due process of any kind. That name is "police state." ... extending that evil measure into additional areas of American life is equally evil if not more so.
Tuesday, March 29, 2016 (5 comments)

Election 2016: Hillary Clinton is a Bad Hand in the World Series of Political Poker I tremble at the prospect of one party exercising absolute control over both the executive and legislative branches of the federal government -- especially with Donald Trump or Ted Cruz at its head. Those are the stakes in this year's game of presidential poker.
Tuesday, March 1, 2016 (5 comments)

Election 016: Finally a Real Third Way? Since 1972, the Libertarian Party has consistently offered American voters their best shot at national resurgence and a new birth of freedom. We've been right on economics. We've been right on foreign policy. We've been right on immigration. We've been right on all the burning social issues. But being right has never been enough.

Monday, November 7, 2016

Wikileaks and the Podesta Emails: Two Things Are the Podesta emails authentic and unaltered? Clinton and her surrogates don't want to answer that question. They stick to claiming that the mails haven't been authenticated and hinting that they may have been altered. The facts: Not all of the emails can be authenticated as to origin and content. But some can be, and some have been.
Wednesday, February 22, 2017

The Absurd Consequences of a "Right to Privacy" A number of rights do, in effect, protect personal privacy. ... It's proper that information gained in violation of those rights be excluded from criminal proceedings, if for no other reason than to discourage police from violating those rights. But personal and public opinion aren't court proceedings ...
Thursday, April 28, 2016 (1 comments)

Let's Let Veterans Be Regular Americans Again America has a complicated relationship with its veterans. Those of us who served in the military sport a suicide rate more than twice that of the civilian population. We're 10% of the population and 16% of the homeless. Apparently we're a pretty screwed up demographic. Yet our opinions, especially on politics, enjoy a measure of nearly automatic respect.
Friday, January 8, 2016

Disband and Defund the Touchy, Stealy Administration Turning every airport terminal in the US into the functional equivalent of one of Uday Hussein's "rape rooms" is apparently a feature, not a bug, in America's post-9/11 "security" software. It's time and past time to permanently disband TSA and let airports and airlines go back to providing for their own security.
Sunday, May 1, 2016 (2 comments)

Want to Save the Elephants and Rhinos? Privatize Ivory and Horns If governments are serious about reducing poaching and smuggling, and saving shrinking populations of elephants and rhinos, there's a simple and nearly foolproof way to go about it: Instead of fattening the bank accounts of poachers and smugglers, auction off harvesting rights to ivory from elephants and horns from rhinos who have died natural deaths.
Monday, December 24, 2018 (2 comments)

Go Go GoFund.gov! If instead of collecting taxes, Congress simply approved project goals and appropriated "as much money as is voluntarily donated toward" those goals, it would constitute a giant step toward a free society. Instead of an Internal Revenue Service, the federal government could contract with GoFundMe to set up and operate GoFund.gov.
Wednesday, May 11, 2016 (2 comments)

Government and Technology: A Modest Proposal If there's going to be a differential in technological power between citizens and government, that differential should work to the advantage of citizens, not government.
Thursday, December 15, 2016 (2 comments)

Trump on Military Spending: An Encouraging Sign The F-35 is indeed one of the more insane wastes of taxpayer money in recent history. If Trump could find a way to kill the whole project, both taxpayers and the armed forces would be better off for its demise. But even if Trump is serious, he's in for a fight with 75 years of history.
Friday, December 7, 2018

Election 2020: I Can Smell the Dumpster Fires Already American politicians can't seem to make themselves wait until 2019 to start acting like it's 2020.
Monday, September 21, 2015 (1 comments)

Religion and Politics and Presidential Qualifications Most Americans adhere to some system of religious belief. I'm one of those Americans. I don't consider that a disqualifier for public office. What I do expect from candidates vis a vis their religious beliefs are two things ...
Friday, April 29, 2016

The Problem With Donald Trump's Version of "America First" Trump calls for US allies to increase their military spending while claiming that America's own military -- still by far the most expensive and powerful in the history of the world and the single largest line item in the federal budget -- has been "weakened" and must be rebuilt. This is not a proposal that NATO stand up while the US stands down -- he calls for an escalation, not a drawdown, of military force.
Wednesday, July 29, 2015

Celebs vs. Amnesty: Do The Entertainment Elite Hate Women? There's no sex work without sex workers. Pimps can't broker transactions in, nor can "Johns" purchase, something that isn't for sale. And as the public-facing part of the business, the workers are the easy ones to detect and to persecute. Where prostitution remains illegal, it is they who suffer.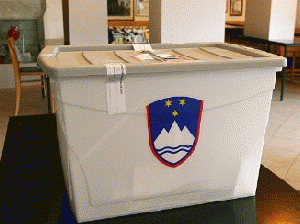 Saturday, March 19, 2016 (3 comments)

Election 2016: They Don't Own Your Vote With large blocs of Republican and Democratic voters vowing to abandon their parties rather than vote for Donald Trump or Hillary Clinton in November -- and in the GOP, even some party establishment figures mulling an alternative ticket if Trump takes the nomination -- the "wasted vote" argument is peaking earlier than usual this year.
Saturday, March 19, 2016 (3 comments)

Mean-Spirited, Low-Lived Fellows Are Nothing New in American Politics The 2016 presidential race is a bumper crop of insults, with the usual accompanying cries for a "return to civility." Reality check: There's no era of civility for American politics to return to. It's always been a rough-and-tumble sport. Election campaigns have never consisted of the candidates holding hands and singing "Kum Ba Ya" with an occasional break for sober issues discussions.
Thursday, November 24, 2016

Thanksgiving 2016: Uncertain But Still Grateful Like many, I expected to spend the last three weeks of November heaving a sigh of relief that the most contentious presidential election of my lifetime is over.... I was looking forward to getting the ritual over and done with. Unfortunately, it continues to drag on. We expected the usual quick mass and communion; instead we're getting a Pentecostal stemwinder, replete with fire and brimstone.
Friday, April 22, 2016 (1 comments)

Dishonoring Harriet Tubman I wonder how one of slavery's greatest opponents would feel about having her image appropriated for use on the symbol of its resurgence -- an instrument of debt representing the promises of politicians to hold their subjects in perpetual bondage while taking the payments out of our hides?
Friday, March 25, 2016 (4 comments)

Obama Visits Havana: Cuba Libre for Real? Cruz, Menendez and their ilk have done as much to prop up Fidel Castro's regime as Castro's own secret police agents or neighborhood "Committees for the Defense of the Revolution" ever could, if not more. Half a century and change of sanctions and embargo have strengthened, not weakened, popular support for the island nation's Communist rulers.
Friday, February 19, 2016

Farook's Phone: The FBI versus Apple (and Everyone Else) The Federal Bureau of Investigation wants to know what's on Syed Farook's Apple iPhone. As the old saying goes, people in hell want icewater too.
Saturday, December 12, 2015

Canute's Courtiers Condemn Consumer Crypto Fortunately for all of us, Feinstein, Burr and Comey are a modern trio of King Canute's courtiers, operating on a false belief that the state can, by decree, halt the tide of progress. The strong encryption genie has been out of the bottle for 20 years, it's not going back in, and it recognizes no borders.
Wednesday, April 4, 2018

Uncertainty is the Root of the Current Market Craziness The market has seemingly gone nuts. Sudden one-day drops pare back weeks of gains, followed by a cautious recovery of the lost ground. There's a strong correlation between those swings and Trump's mouth, whether he's making formal policy announcements or just tweetstorming his latest obsession. To understand the problem, let's look to the seemingly unrelated fields of economics and physics.
Friday, December 21, 2018 (2 comments)

Trump v. Bump: A Potentially Deadly Holiday Decision The best possible outcome of this stunt is that it will simply be ignored both by its supposed enforcers and its prospective victims. Otherwise, Trump's Christmas present to the anti-gun lobby may well turn into an Easter basket for America's trauma units and funeral homes.
Wednesday, April 13, 2016

How to Kill America's Tech Economy in One Lesson US Senators Richard Burr (R-NC) and Dianne Feinstein (D-CA) are at it again. They've released a "discussion draft" of their "bill to require the provision of data in an intelligible format pursuant to a court order. " if such data has been made unintelligible by a feature, product, or service owned, controlled, created, or provided, by the covered entity or by a third party on behalf of the covered entity."
Wednesday, December 9, 2015 (3 comments)

Election 2016: Let's Stop Negotiating With Terrorists When we think of terrorism, we usually envision a suicide bomber or a mass shooter or perhaps someone who hijacks a plane and flies it into a skyscraper. But there's another, even more dangerous, kind of terrorist: The terrorist who exploits such acts for political gain. Last week's attack in San Bernardino is bringing the latter kind of terrorist out of the woodwork.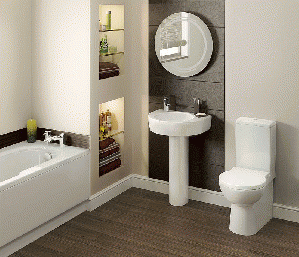 Saturday, April 9, 2016 (3 comments)

Government Should Give Us All a Break. A Bathroom Break, That Is. You've been sharing bathrooms with trans people your whole life, and you never noticed until some idiot fearmongering political hack brought it up because he thought he could scare you with it. Did it work?
Thursday, April 14, 2016

Election 2016: The Perils of Political Welfare What was shaping up as a banner year for a credible third party presidential campaign seems to be going south for Gary Johnson -- and for the Libertarian Party, if it nominates him next month at its national convention in Orlando.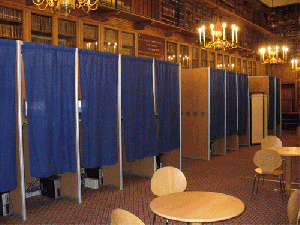 Thursday, October 22, 2015

Spoiled Rotten: Who Owns Your Vote? There's a word that sets my teeth on edge, bubbling up among the commentariat every other year as election campaigns heat up. In this cycle I'm starting to hear it earlier than usual, mainly because prominent candidates -- first Donald Trump, now Jim Webb -- are rumored to be considering independent bids for the presidency.
Friday, December 11, 2015

Millennials: Let's You and Them Fight I wish I could get inside the heads of the three-quarters of military-age people in this survey who support the IDEA of a war enthusiastically enough to send OTHERS off to potentially die or return minus limbs or with traumatic brain injuries, but not enough to risk those things themselves.
Thursday, April 7, 2016 (1 comments)

Trump's Wall: Be Careful What You Wish For Remember Donald Trump's promise to not only build a US-Mexico border wall, but make Mexico pay for it? If that promise sounded sketchy, maybe even ridiculous when he made it, his campaign's March 31 memo to the Washington Post makes it sound like an authoritarian, and likely disastrous, extortion scheme.
Wednesday, February 17, 2016

The "Courtpocalypse" and How to Delay It The Supreme Court is soon to be re-made in a big way, almost certainly altering the "liberal/conservative" balance. Scalia's death puts that re-making front and center in the presidential race.