Articles Listed By Popularity
List By Date
(45 comments) SHARE

Friday, October 21, 2011
Sorcery For Scientists
An exhortation to expand your understanding beyond the bounds of reason.
(43 comments) SHARE

Saturday, December 3, 2011
This Is What Conspiracy Really Looks Like
Conspiracy usually start at the top, not in the caves of Afghanistan. Stop looking for villains and start looking more closely at controlling institutions, whose interests are being served and how.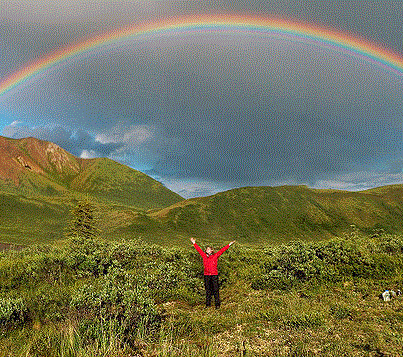 (3 comments) SHARE

Sunday, July 15, 2012
Global instability, feedback, and your survival
Global systems rely on feedback in order to remain in balance. Two resources explore what this means for the global economy and what you can do about it for yourself and your community.
(3 comments) SHARE

Friday, May 1, 2020
COVID-19, Time to Look Around
To regain a sense of navigating in a fluid environment.
(3 comments) SHARE

Sunday, April 22, 2012
Can You Make Yourself Smarter?
Computer-based training programs claim to be able to increase your intelligence. Unfortunately the field is filled with questionable research and general ignorance about science, learning, intelligence, and psychology.
(1 comments) SHARE

Tuesday, January 10, 2017
Perceiving Nature
I have wondered about consciousness, journeyed through conformity, and communed with insanity. I find nature the best mirror in which to see one's mind. I have been led to recognize awareness as key. One only is, in as much as one is aware...I'd like to teach you to develop a resonance with the earth.
(8 comments) SHARE

Tuesday, March 6, 2012
Who is the shadow government?
As long as people remain reductive, dependent, and uninformed, the very concept of a shadow government that controls us will remain incomprehensible. And that is how it is now.
(3 comments) SHARE

Sunday, February 19, 2012
Open Journals: something good to report
I am seriously considering ceasing to submit my work to closed journals.
(47 comments) SHARE

Sunday, January 31, 2016
Free Will and Quantum Chaos
I like two books on free will: Tor Norretranders' 1991 "The User Illusion," and Sam Harris' 2012 "Free Will." These authors show that free will has no objective definition, and it is the lack of definition on which their arguments rest. They do not know of the definition that I present here, and that changes everything.
(1 comments) SHARE

Monday, June 11, 2012
Schooling, teaching, talking, and being.
The obscenity of what we call "school" and the real educational imperative: "if you want to truly understand something, try to change it." - Kurt Lewin