Articles Listed By Popularity
List By Date
(3 comments) SHARE

Friday, June 20, 2014
Palestinians must be stopped!
The time is now to boycott Palestine, divest from Palestine, and apply serious sanctions on Palestine until it removes the boot of military occupation from the necks of Israelis.
(3 comments) SHARE

Wednesday, October 8, 2014
Why must Gaza wait in the dark?
Separating Gaza's electricity supply from the political conflict is a step long overdue. Access to electricity--a basic necessity that much of the world, including Israeli citizens can take for granted--should not be conditional upon outcomes of future negotiations. Continued darkness in Gaza serves no one.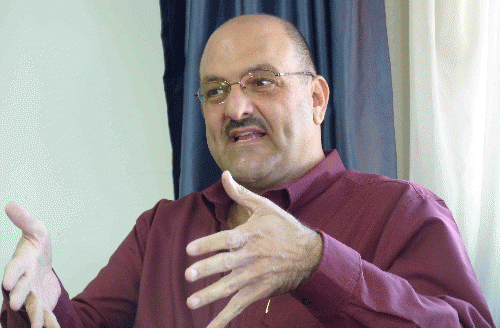 (1 comments) SHARE

Monday, December 9, 2013
Dear Mayor Bloomberg, Thank You, But No Thank You
It was recently reported in The Daily Jewish Forward (Bloomberg To Dedicate $1M Genesis Prize to Boosting Israeli-Palestinian Trade, Josh Nathan-Kazis, December 02, 2013) that New York City Mayor and billionaire, Michael Bloomberg, was awarded the first-ever Genesis Prize, $1 million "which is meant to honor an exceptional Jew."
(2 comments) SHARE

Sunday, May 17, 2009
Endgame Diplomacy for the Mideast
PRESIDENT OBAMA has acknowledged that "we can't talk forever" about the Israeli-Palestinian conflict. "At some point," he said recently, "steps have to be taken so that people can see progress on the ground." This attitude sheds a cautious ray of hope that the United States may be finally considering a policy shift gauged by facts on the ground instead of the number of meetings held to discuss a peace process.
SHARE

Saturday, September 25, 2010
Hope vs. Reality
As a Palestinian-American father of two daughters living in Al-Bireh, the twin city of Ramallah, no one on this earth wishes for Palestinians and Israelis to reach a lasting peace agreement more than I do. The facts on the ground are bitter, very bitter. To extract the region from never-ending turmoil to that of permanent stability and normalcy much more self-reflection will need to be made by all the parties involved.
SHARE

Tuesday, March 2, 2010
Palestine's Economic Pieces
A serious misconception is being propagated by the Palestinian leadership in Ramallah. Media, international organizations, foreign governments and Palestinians-at-large are being coaxed into believing that the flurry of economic activity in the West Bank is economic development towards statehood. The facts on the ground rip this argument to pieces, just as Israel continues to micromanage the economic pieces of the intended fut
SHARE

Tuesday, September 21, 2010
Best option: dignified failure
The entire U.S. administration's Middle East A-team--President Obama, Secretary of State Clinton, and Special Envoy Mitchell--is defying the mass majority of political analysts by dismissing the status quo in the Palestinian West Bank and Gaza Strip, and insisting that the latest round of Palestinian-Israeli direct talks has the potential to lead to an agreement which will resolve the conflict. I have a deep fear that they may