Would you like to know how many people have visited this page? Or how reputable the author is? Simply
sign up for a Advocate premium membership
and you'll automatically see this data on every article. Plus a lot more, too.




SHARE



I have 5 fans:

Become a Fan.
You'll get emails whenever I post articles on OpEdNews
Universal skeptic, Vietnam-era draft refuser, all-around good guy.
OpEdNews Member for 758 week(s) and 4 day(s)
6 Articles, 1 Quick Links, 527 Comments, 0 Diaries, 0 Polls
Articles Listed By Popularity
List By Date
(93 comments) SHARE

Sunday, April 21, 2019
Tulsi Gabbard's 'Major' Deal Breaker
If you are looking for an 'anti-war' candidate, KEEP LOOKING !
(2 comments) SHARE

Tuesday, December 26, 2017
Open Letter to Congress and the President*---LET'S MAKE A DEAL !
The "Art of the Deal" comes home to roost in a country where honesty is truly a "foreign" policy
(1 comments) SHARE

Saturday, October 19, 2019
Culturally Appropriating 'WHITEY'
A slightly tongue-in-cheek look at 'cultural appropriation' from a different angle... 180 degrees, to be exact.
(4 comments) SHARE

Thursday, June 22, 2017
Blue Star Museums--A Study In Hypocrisy
A discussion of the conflicting goals of American museums of the natural world and the U.S. military.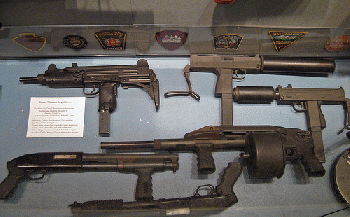 (1 comments) SHARE

Wednesday, December 13, 2017
GUN LOVERS : JOIN NOW !!! (only slightly satirical...)
A slightly tongue-in-cheek look at the sick love affair some have with their guns
(16 comments) SHARE

Thursday, May 3, 2018
BEES STING, HEALTHCARE BITES--A Cautionary Tale
An encounter with angry bees and oddly-priced "health care"