Would you like to know how many people have visited this page? Or how reputable the author is? Simply
sign up for a Advocate premium membership
and you'll automatically see this data on every article. Plus a lot more, too.



https://ahtribune.com/
SHARE



I have 1 fans:

Become a Fan.
You'll get emails whenever I post articles on OpEdNews
Anthony James Hall has been Editor In Chief of the American Herald Tribune (https://ahtribune.ca/) since its inception. Between 1990 and 2018 Dr. Hall was Professor of Globalization Studies and Liberal Education at the University of Lethbridge where he is now Professor Emeritus. The focus of Dr. Hall's teaching, research, and community service came to highlight the conditions of the colonization of Indigenous peoples in imperial globalization since 1492.
OpEdNews Member for 106 week(s) and 3 day(s)
7 Articles, 0 Quick Links, 0 Comments, 0 Diaries, 0 Polls
Articles Listed By Popularity
List By Date
(1 comments) SHARE

Wednesday, February 5, 2020
The Washington Post and CNN Tries to Discredit American Herald Tribune
In wrongfully accusing AHT, CNN and Washington Post are adding to the scale of a wide constituency that is coming to the conclusion that these media operations are serial manufacturers of fake news.
(4 comments) SHARE

Tuesday, January 7, 2020
Israel, Palestine, and Torture
In Israel a complex network of officials has conspired together to deploy torture as a key expression of the dominant group's power over the group targeted for repression, displacement and elimination.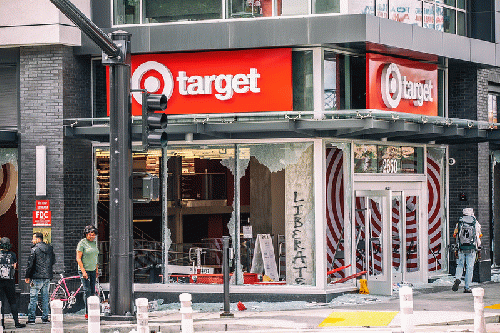 (1 comments) SHARE

Sunday, June 28, 2020
Protest, Riot, Loot, and Burn for Black Freedom in America?
The manufacturing of enemies has gone from the "merciless Indian savages" referred to in the Declaration of Independence to the new targets for the robotization of almost everything including human consciousness.
(1 comments) SHARE

Thursday, August 27, 2020
Was COVID-19 a Cover for an Anticipated or Planned Financial Crisis?
The internationalization of increased unemployment and poverty brought about in the name of combating the corona crisis is having the effect of further widening the polarization between rich and poor on a global scale.
SHARE

Saturday, November 21, 2020
The American Herald Tribune Arises from the Ashes
The American Herald Tribune (AHT) is back. We escaped the treacherous wrath of notorious thought police agencies including the US Department of Justice, the FBI, and the CIA.
(1 comments) SHARE

Sunday, January 3, 2021
Police Target Hockey in Canada As Viral Hysteria Intensifies
The lockdowns throughout much of the world have become, in effect, the economic nukes in a high-level crime spree that has made 2020 a year like no other. The lethal impacts stemming from multiple unjustifiable lockdowns are being studied and increasingly litigated by formidable international coalitions of jurists and scientists.