Articles Listed By Date
List By Popularity
Page 2 of 2 First Last Back Next View All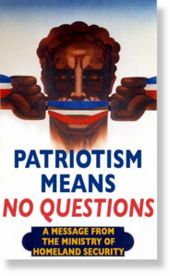 (2 comments) SHARE

Friday, November 5, 2010
Subtle Propaganda And The War For Your Mind
Despite all the talk over the past 15 years about the US and coalition forces being engaged in various 'wars', there haven't actually been any. To have a war you need two sizable armies representing two opposing nation states both with the capability to wage war on each other. I'd be impressed if anyone can point to the US or any Western nation being involved in such a conflict over the past 15 years, anywhere in the world.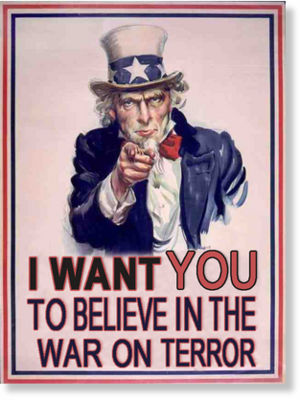 (1 comments) SHARE

Saturday, October 30, 2010
Wikileaks, Assorted Actors And Faith-Based Frolics In The War On Terror
Depending on which of the shockingly few mainstream media corporations you prefer, somewhere between 36% and 62% of the US public believe that the US government is, at the very least, not telling the truth about the 9/11 attacks. If true, (and we have every reason to believe that the media corps down-play the figures) what does that mean for public perception of the 'Islamic terror threat' on which the 9/11 attacks are based?
(2 comments) SHARE

Wednesday, October 13, 2010
London Bombings - The Facts Speak For Themselves
On the morning of July 7th, 2005, someone detonated four carefully placed bombs in London. Having initially claimed that power surges in the underground power grid had caused explosions in power circuits, the British government quickly announced that this was a terrorist attack, and identified four 'home-grown Islamic suicide bombers'.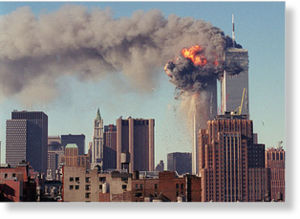 (2 comments) SHARE

Saturday, September 11, 2010
September 11th 2001 - Counter-insurgency For The World
In an ideal society, those chosen to represent and lead the people would be chosen because they had shown 'leadership qualities' - honesty, integrity, intelligence (both emotional and intellectual) and, most importantly, a paternal or maternal protective instinct towards others. In short, leaders would be those that could effectively lead the society in a way that secured the best interests of all.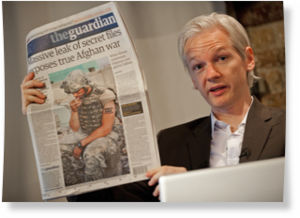 (21 comments) SHARE

Tuesday, August 3, 2010
Beware Julian Assange and Wikileaks - Darlings Of The Mainstream Media
A friend recently asked me what I thought of the wikileaks business. The person said that they were still a little idealistic, and perhaps there are still some "good guys" out there who can really make a difference. I wondered, in terms of the wikileaks documents, precisely what kind of change could be hoped for?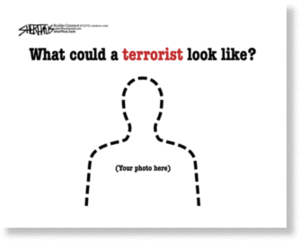 SHARE

Friday, April 2, 2010
Legislating Away Your Freedoms - One 'Homegrown Terrorist' At A Time
Two weeks ago Senators John McCain and Joseph Lieberman introduced a stunning piece of draconian diatribe euphemistically called the bipartisan Senate Bill 3081, or the 'Enemy Belligerent Interrogation, Detention, and Prosecution Act of 2010'1. The bill is 'bipartisan' in the sense that it is the product of at least two different types of psychopathic personality disorder.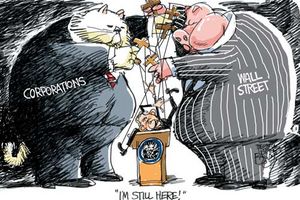 (1 comments) SHARE

Tuesday, January 26, 2010
Disaster Capitalism Comes To Capitol Hill
Many civil liberties groups in the US are up in arms over Thursday's Supreme Court ruling in Citizens United V Federal Election Commission, that gives corporations free reign to spend as much money as they can afford (which is a lot) to influence American political election outcomes. So what's new?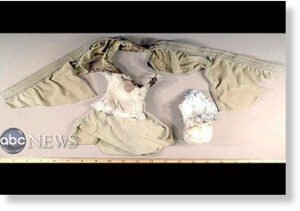 (34 comments) SHARE

Saturday, January 2, 2010
The Underwear Bomber - Crushing Freedom With Phony Arab Terrorism
The 'underwear bomber' has not only re-affirmed the 'reality' of the war on terror but has given the Obama government the excuse to increase its bombing attacks on Yemen. But how seriously should we take the official story of this latest terror attack?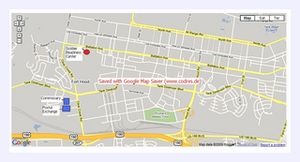 (4 comments) SHARE

Sunday, November 15, 2009
Reviving the War of Terror: Patsy framed in Secret Team psy-op to generate public support for wars
Was Fort Hood really the work of a "Muslim terrorist" hidden within the ranks of the US military? Or was this yet another psy-ops to revive flagging US popular support for an endless "war on terror"?
(6 comments) SHARE

Saturday, June 20, 2009
What are they hiding? Flight 447 and Tunguska Type Events
Air France Flight 447 crashed into the Atlantic June 1st 2009. To date, no one has been able to explain precisely how or why.
(10 comments) SHARE

Friday, January 23, 2009
Barack Obama - Judas Goat
Is it going to be all change with Obama, or is this a case of "meet the new boss, same as the old boss"?
(3 comments) SHARE

Saturday, January 3, 2009
The Butchering Of Gaza
Israel justifies its bombardment of Gazan civilians with the claim that Hamas is firing rockets into Israel. But who are the real aggressors in the long-standing Israeli-Palestinian conflict?
SHARE

Wednesday, July 16, 2008
Sarkozy - Hello NATO, Goodbye France
French President Nicolas Sarkozy has styled himself as the great modernizer of France. Recent events however paint the very different picture of a man determined to turn back the clock on French civil liberties and transform France into a vassal state of America and a willing partner in its immoral war on terror.