Articles Listed By Popularity List By Date

Page 1 of 3 First Back Next 2 3 View All

Tuesday, October 27, 2009 (10 comments)

Rape in the Ranks: The Enemy Within Journalists Pascale Bourgaux and Mercedes Gallego in their trips to Iraq as war correspondents were stunned to hear from military women in Iraq that they should be very careful working in military units due to sexual assault and rape. When they left Iraq they decided to investigate the issue of rape in the U.S. military. In 2007, they filmed the stories of four military women who had been raped and made a documentary,
Friday, November 23, 2012 (4 comments)

Israeli Violence Finally on Trial If the Turkish court convicts the accused, then international arrest warrants can be issued and INTERPOL would be required to arrest them if they leave Israel, for virtually any country other than the United States. The Turkish judgment could also be used as a basis for further judicial proceedings in the International Criminal Court.
Thursday, October 18, 2012 (8 comments)

Israeli Envoy calls "Estelle" a Provocation While 7 Parliamentarians Sail to Break the Blockade of Gaza Seven parliamentarians from five European countries are on sailing on the sloop "Estelle" to break the Israeli Blockade of Gaza. Among the 20+ passengers are parliamentarians from Greece, Norway, Spain, Sweden, and a retired parliamentarian from Canada. The "Estelle" is expected to reach Gaza by this weekend.
Tuesday, December 20, 2016 (17 comments)

Attempting to Curtail Dissent of Seniors by Stopping Social Security Checks Someone submitted my name and social security number to SSA as a person who has been confined in a jail since September 2016. Without any notification to me of this allegation that would disrupt for months my Social Security benefits, SSA ordered that for my "criminal conviction and confinement in a correctional institution for more than 30 days, we cannot pay your monthly Social Security payment."
Monday, October 15, 2012 (8 comments)

Disinvited To Be a Passenger on The Swedish Boat to Gaza "Estelle" I am saddened by the decision of the board to withdraw its invitation and I believe it is wrong. All of our projects that have challenged Israeli policies toward Palestinians have been called anti-Semitic by pro-Israeli groups. This is not a new tactic used to scare pro-Palestinian groups.
Tuesday, October 16, 2012 (1 comments)

U.S. Joins Israel in Blockading Higher Education Opportunities for Students in Gaza As another international activist ship is on the high seas to break the Israeli naval blockade of Gaza, the United States government has joined with Israel to blockade higher education opportunities for students in Gaza and the West Bank.

Monday, November 14, 2011 (4 comments)

No Speedy Trial for Bradley Manning The Bradley Manning Support Network is calling for friends and allies everywhere to remind important decision-makers in the military and State Department that Bradley Manning supporters and the world are watching how the United States treats US military personnel in pre-trial confinement.
Saturday, December 8, 2012 (29 comments)

Israel and Palestine: Who is The Victim and Who Is the Aggressor? The Israeli characterization of themselves as "victims" is refuted by their violent, inhuman and unjust treatment of the Palestinians whom they refer to as the "aggressors." Indeed, the Israeli government is the true aggressor and the Palestinians in Gaza and the West Bank are the victims.
Wednesday, January 14, 2015 (4 comments)

Civil Rights Leader Calls Israeli Apartheid of Palestinians More Violent than South African Treatment of Blacks The U.S. government protection of the Israeli government's actions is the single most important reason why apartheid Israel exists. Without the support of the U.S. government in United Nations votes and in provision of military equipment to use on Palestinians, the Israeli government would not be able to act with impunity.
Wednesday, February 6, 2013 (4 comments)

Israeli Drone Strikes in Gaza in November 2012 Attack: Two-Thirds Killed Were Civilians Two-thirds of Palestinians killed by Israeli Defense Forces (IDF) drones in the November, 2012 attack on Gaza were civilians. This statistic means that for the residents of Gaza, the ground-breaking investigation by the United Nations Special Rapporteur on Counter-Terrorism and Human Rights into the civilian impact and human rights implications of the use of drones and other forms of targeted killing is very important.
Monday, July 4, 2016 (5 comments)

Russians Ask "Why Do You Demonize Us When We Are So Much Like You?" After visiting cities in four regions of Russia. The one question that was asked over and over was, "Why does America hate us? Why do you demonize us?" Most would add a caveat -- "I like American people and I think YOU like us individually but why does the American government hate our government?"
Sunday, October 9, 2016 (3 comments)

Women's Boat to Gaza Participants See the Israeli Imposed Perpetual Darkness on Gaza The long voyage of the Women's Boat to Gaza was to bring hope to the people of Gaza that they are not forgotten by the international community. The women and men supporting the Women's Boat to Gaza are committed to continuing their efforts by sending international delegations by boat to Gaza to put international pressure on the Israeli government to change its policies toward Gaza.
Saturday, October 24, 2015 (7 comments)

How a High Dollar Speech Sends a former Israeli Prime Minister to US Federal Court on Claims of War Crimes On the evening of October 20 when Barak was scheduled to give a lecture in Thousand Oaks, California, the process server handed the documents to one of Barak's security team who, in the view of witnesses, handed the documents to Barak, thereby completing the official notification of Barak that a civil case against him had been filed in U.S. Federal Court.

Monday, June 18, 2012 (15 comments)

Amnesty's Shilling for US Wars For decades, Amnesty International has been a respected name in the cause of human rights, but its recent hiring of Suzanne Nossel, a longtime U.S. "humanitarian interventionist," has swung the organization more behind the Afghan War and the use of U.S. military force.
Wednesday, February 1, 2017 (11 comments)

Arrested in the US Senate for Speaking Against Jeff Sessions as Attorney General I was arrested in the U.S. Senate's Intelligence Committee hearing on the nomination of Senator Jeff Sessions as Attorney General. I was charged with "Disruption of Congress. "Like so many who have been arrested during the confirmation hearings of virtually every nominee of President Trump for every Cabinet position, I felt I had to express my deep concern about Jeff Sessions becoming the US Attorney General.
Tuesday, September 11, 2012 (3 comments)

Survivor of US Military Rape in Japan Allowed to Pursue Perpetrator in US Courts Thousands of Japanese women and girls have been sexually assaulted or raped by US military personnel since American forces invaded Japan in 1945. On the island of Okinawa, rape of Okinawan girls has happened so frequently and has precipitated massive citizen protests that that the US military is being forced to reduce its presence on the island.
Sunday, March 1, 2015

Will the US take Cuba Off the State Sponsored Terrorism List in 2015? With the December 17, 2014 announcement of opening of diplomatic relations between the United States and Cuba, removing Cuba from the State Sponsored Terrorism List is the next logical step followed by lifting the onerous restrictions of the U.S. Blockade of Cuba. But logic has not been a part of U.S. geo-political dealings with Cuba.

Sunday, May 30, 2010 (4 comments)

Life Aboard an International Activist Ship There is nothing easy about planning or conducting an international action, especially with moving parts called ships! Yet, activists on board keep their spirits afloat! After delays caused by damaged propellers and broken steering mechanisms, the Gaza Freedom Flotilla now reduced to seven ships is heading for Gaza.
Saturday, June 18, 2016 (14 comments)

51 US Diplomats Are Wrong -- Assad Regime Change by Force Would Result in Uncontrollable Anti-American Anger Fifty-one mid-level U.S. diplomats have written a dissent cable to Secretary of State John Kerry urging the Obama administration to conduct military strikes against the government of Syrian President Bashar al-Assad to stop its "persistent violations of a cease-fire in the country's five-year-old civil war."

Sunday, February 20, 2011 (1 comments)

Class Action Lawsuit filed against the Pentagon The 2009 report also acknowledged that retaliation against those who report rape, sexual assault and sexual harassment is widespread and that military personnel do not report rape and sexual assault because doing so is perceived as having "lasting career and security clearance repercussions."
Saturday, May 7, 2016 (3 comments)

In Europe, Anti-Semitism Allegations Are Used to Silence Dissent Against Israeli Policies Toward Palestinians CODEPINK announced at the award ceremony in Bayreuth that CODEPINK would use the award money to sponsor a symposium in Europe to discuss this difference and how false allegations of anti-Semitism have been used to silence this criticism. The symposium will be conducted by human rights organizations and will include representatives of all views on this issue.

Thursday, January 6, 2011 (4 comments)

Obama: No Whistleblowing on My Watch The U.S. military's treatment of Manning is tragically consistent with its treatment of persons detained in Iraq, Afghanistan and Guantanamo. America's military uses harsh conditions and torture to break the person to provide whatever information the military wants to receive.

Sunday, May 15, 2011

Poet, Author, Civil Rights activist Alice Walker says "The Gaza Flotilla is the Freedom Ride of This Era" There are strong historical parallels between the Freedom Riders of the 1960s in the South and the Freedom Flotillas protesting Israeli mistreatment of Palestinians in the 21st Century.
Friday, October 5, 2012

American Policies In Pakistan A letter to Ambassador Richard Hoagland after he met with the Codepink Delegation for Peace on October 3, pointing out the obvious -- American policies are what have made Pakistan dangerous for Americans.

Thursday, April 14, 2011 (3 comments)

The Israelis Mount a Diplomatic Offensive to Stop the Gaza Flotilla The second Gaza Freedom Flotilla is scheduled to sail in late May with more ships and more passengers than the May, 2010 Gaza Freedom Flotilla that the Israelis attacked killing 9 passengers and wounding 50. Twenty-two countries have national campaigns to join the second flotilla.

Wednesday, September 7, 2011 (2 comments)

U.S. Navy tells sailboat Captain sailing to USS Liberty attack site we cannot guarantee your safety against Israel Many sailors and personnel assigned to the Sixth Fleet command will be horrified to know of the decision of their senior leaders that no active duty sailor would attend the memorial service for 34 of their fellow sailors killed and 174 wounded 44 years ago and that their command would not come to the aid of an American sailor who had sailed 8,000 miles to honor their own.
Friday, March 23, 2012

Marines, Navy and DOD Sued Again for Rape of Military Women In 2009, 3,230 service members reported being raped or sexually assaulted and the Department of Defense estimates that 16,150 were actually raped or sexually assaulted during that year. In 2010, 3,158 military personnel reported sexual assault or rape. DOD estimated 15,790 were actually raped or assaulted.
Sunday, February 12, 2017 (15 comments)

Fifteen years in Afghanistan: Same Questions, Same Answers-And Now Four More Years of the Same The withdrawal of U.S. troops would also be good for the Afghan people, as the presence of foreign soldiers has been an obstacle to peace talks. The Afghans themselves have to determine their future, and will only be able to do so once there is an end to foreign intervention.

Monday, December 12, 2011 (2 comments)

U.S. Free Speech Hypocrisy The 50-year U.S. condemnation of Cuba's human rights violations and the U.S. support for 64 years of the brutal Israeli government's treatment of Palestinians demonstrates solidly the hypocrisy of the United States government.
Friday, February 19, 2016 (2 comments)

Israeli pressure to rescind award to CODEPINK from German City CODEPINK is much more than its work to educate about Israeli policies. Our work led by women to stop wars, end assassin drones, stop police brutality and end militarism has been a thorn in the side of governments and will continue to be as we will not back down from attempts to silence us.
Friday, September 5, 2014 (8 comments)

Renowned World Leaders and Activists Say "Don't Give Up!" The Elders are a group of leaders who were brought together in 2007 by Nelson Mandela to use their "independent, collective experience and influence to work for peace, poverty eradication, a sustainable planet, justice and human rights, working both publicly and through private diplomacy to engage with global leaders and civil society to resolve conflict.

Friday, June 3, 2011 (1 comments)

What is Irresponsible and Provocative -- Israel's Blockade of Gaza or The Gaza Flotilla? We will continue to challenge Israel's impunity of acting beyond international law and will sail to Gaza until Israel ends its naval blockade of Gaza. We on the US Boat to Gaza have the audacity to hope that the United States will finally use its substantial economic leverage to convince Israel it is in its own security interest, as well as the security interest of the United States, to end the blockade of Gaza.
Thursday, October 17, 2013 (3 comments)

America's Destructive Pivot to Asia The Japanese people are angry that the US is urging the government of Japan to renounce the "No War" article of their constitution so the US will have another financial ally in wars of choice. So far, just as the US pivot to the Middle East 12 years ago destabilized the region, the US pivot to Asia seems to already be having the same dangerous effect.
Sunday, June 23, 2013 (2 comments)

In Yemen, Most Al Qaeda can be Captured, but Killing is Easier High unemployment and feelings of injustice for the killing of people in their area by drones and Yemeni air strikes provide a fertile recruiting ground for al Qaeda in Yemen. Yemen prisons in which young people have been detained and imprisoned for months and years without trial by the Government of Yemen is a key place where radicalization for armed groups, including al Qaeda, occurs.
Monday, July 11, 2016 (8 comments)

Next Step, Local Police Use Aerial Assassin Drones The decision of David O. Brown, the local city police chief, to remotely assassinate the cornered suspect rather than make an attempt to incapacitate him is a stark continuation of what appears to be a U.S. military and police tactic of kill rather than capture.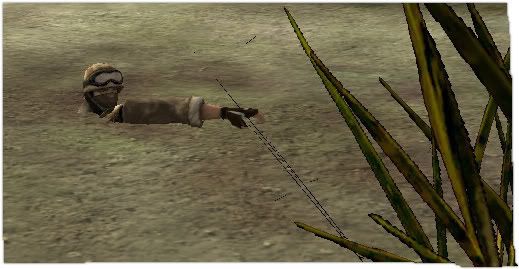 Wednesday, September 29, 2010 (2 comments)

Obama's Afghanistan War: Waist Deep in the Big Muddy and the Captain Says Push On A perfect storm is developing against the American military in the Afghan/Pak theater as floods, drones, ongoing revelations of war crimes by exhausted and jaded troops as well as American trained death squads, hatred for Blackwater and its clones, Pashtun ambitions for a Pashtunistan and an America teetering on the edge of economic depression all continue to intensify the coming storm's ferocity.
Wednesday, July 25, 2012

Green-Washing War, Sinking Ships, Drones from Submarines -- Largest International War Games around Hawaii While a battalion of U.S. Marines from Hawaii were sent recently to Okinawa and a smaller detachment sent to Australia, those remaining in Hawaii are in hot water. Increasing administration emphasis on Asia and the Pacific has emboldened the Marines to attempt to increase the number of MV-22-tilt-rotor Osprey, Cobra and Huey attack-utility helicopter training helicopter flights in the Hawaiian Islands
Wednesday, June 21, 2017 (3 comments)

In Guantanamo, Cuba, International Peacemakers Say No to Foreign Military Bases The symposium included a trip to the village of Caimanera which is located on the fence-line of the U.S. military base at Guantanamo Bay. It has been in existence for 117 years and, since the Cuban Revolution in 1959, the U.S. has issued a check each year for $4,085 for annual payment for the base -- checks which the Cuban government has not cashed.
Friday, May 24, 2013 (2 comments)

Landmark Case In U.S. Civil Court On Rape By U.S. Military In Japan Eleven Years Ago While one in three women in the military are raped by fellow servicemen during their service, many civilian women living near US military bases in the United States and in other countries are also raped by US military personnel. This case gives hope for those living in other countries who have never been able to hold the rapist accountable because he has been able to leave the country.
Sunday, March 11, 2012 (8 comments)

DOD says Zero Tolerance for Sexual Assault, but Keeps Limbaugh on Radio On the day the lawsuit was filed, the US military announced that its worldwide radio station Armed Forces Network (AFN) would continue to air Rush Limbaugh's radio show. AFN is owned and operated by the Department of Defense, funded with taxpayer dollars, and accessible to troops serving overseas.
Friday, September 9, 2016 (15 comments)

Criticism of Worldwide Conservation Group for not addressing the Destruction of Nature by Wars and Military Operations The speakers failed to mention the incredible amounts of fossil fuels used by military aircraft, ships and land vehicles that leave mammoth carbon footprints around the world, wars that kill humans, animals and plants, military exercise bombing of entire islands and large swaths of land and the harmful effects of the burn pits which have incinerated the debris of war in Afghanistan and Iraq.
Wednesday, April 4, 2012 (2 comments)

64 years later, in Second Massacre on Jeju Island, South Korea: US Missile Defense System Destroys a World Heritage Site Today, people of Jeju Island remember vividly America's complicity 64 years ago in the April 3, 1948 massacre as they again challenge U.S. latest military strategy of the Missile Defense System which is resulting in another massacre -- that of the natural wonders on their island.
Tuesday, March 20, 2018 (7 comments)

Opposition to Wars -- From Vietnam to Iraq: Imprisonment, Resignation and Resistance Americans for decades have challenged successive U.S. governments that have thought the United States is an exceptional country and therefore can do what it wants to other countries -- invade, occupy and destroy them. I will continue to challenge the war-mongering mentality of many of our politicians and their propensity to lie to the American public on the dangers in the world that "require" the U.S. to wage war.

Monday, March 5, 2012 (17 comments)

Obama, the "Denier" of Israel's Crimes Obama recounted, "When Israel was isolated in the aftermath of the flotilla incident, we supported them." I was a passenger on one of the six ships in the 2010 Gaza Freedom Flotilla. I know personally that Israeli commandos brutally attacked all six ships in the flotilla. On the Mavi Marmara commandos executed nine passengers and wounded 50 more.
Monday, May 27, 2013 (3 comments)

Nobel Women's Initiative Conference: Women Mobilizing for Peace in Conflict Six women Nobel Peace Laureates and 80 women from around the world are gathering at the Nobel Women's Initiative, "Moving Beyond Militarism and War," May 28-30, 2013 in Belfast, Northern Ireland, to discuss the weighty and seeming insolvable problem of getting past the militarism of our world and the financial need of politicians and corporations to wage war.
Thursday, April 19, 2018 (8 comments)

No Chemical Attack in Douma, Two International Investigative Reporters in Douma Write Doctors in the hospital where the "chemical attack" video was taken said that a group of people they did not know rushed into the hospital and poured water on children and adults they had brought with them, put oxygen type masks on the wet people, took videos of the scene and then left with those they had "treated." The doctor said the group had staged the scene and the attack.
Wednesday, January 11, 2017 (3 comments)

Japanese Prime Minister Abe GIves Condolences for U.S. War Casualties While Dumping the No War Japanese Constitution How many apologies must we, as American citizens, make for the chaos and destruction our politicians and government have caused just in the past 16 years? For the tens, if not hundreds of thousands, of deaths of innocent civilians in Afghanistan, Iraq, Libya, Yemen and Syria.
Sunday, March 18, 2018 (3 comments)

The New CIA Director Nominee and the Massacre of My Lai The sad history of our country is that murders and executions (remember the extrajudicial drone assassinations ordered by Presidents Bush, Obama and Trump) are acts that continue to be the policy of our country. These acts are known throughout the world, but seldom spoken about in the United States. That President Trump would nominate a known torturer to be the director of the CIA is horrific.
Friday, July 15, 2016 (2 comments)

US and EU Isolate Crimea for its vote to Reunite with Russia The sanctions have been successful in destroying the tourism business in Crimea. Most visitors have come to Crimea by cruise ships from Turkey and Greece through the Bosphorus Straits into the Black Sea to the ports of Yalta or Sevastopol. Annually, over 260 cruise ships dock in Crimea, but for the past two years none have arrived, thereby decimating the international tourist industry.
Sunday, January 6, 2013 (2 comments)

Drones Kill Kids: Protesting in Hawaii Obama's Drone Program As President Barack Obama spent his last day, January 5, in Hawaii, representatives from Hawaii Peace and Justice and World Can't Wait protested his assassin drone program and lack of effort on Palestinian issues in front of his Hawaii vacation home. US citizen protests against the American drone assassination program will continue in 2013.

Friday, December 20, 2013 (1 comments)

12 Years a Slave vs. 12 Years a Prisoner... in Guantanamo 12 years later, 158 prisoners are still imprisoned in Guantanamo: seven have been convicted by a US military commission of criminal acts against the United States, six are facing trial by US military commission and 46 have been designated for indefinite detention, without charge or trial. I hope that Obama will finally order the infamous Guantanamo Prison to be closed... 12 years later.

Thursday, December 8, 2011 (1 comments)

Incredibly, Gaza Rebuilds Despite Israeli Land and Sea Blockade and Threats to Water, Electricity and Tax Revenues Two weeks ago I returned to Gaza after an absence of 2.5 years. My last trip was in May, 2009, the third trip in 2009 following the Israeli attack on Gaza that killed 1440, wounded 5,000, and destroyed the homes of 50,000. Most of the construction materials for rebuilding Gaza are brought through tunnels under the Egyptian border.

Thursday, September 19, 2013 (2 comments)

Acceptance speech for the Sean MacBride Peace Award for Chelsea Manning While Chelsea Manning faces many years in prison for the public disclosure of documents to WikiLeaks, numerous high-level officials have never been held accountable for the grave human rights violations committed during the United States war on terror including kidnapping, extraordinary rendition, indefinite detention and torture.
Saturday, March 19, 2016 (4 comments)

March 19, 2003 -- Thirteen Years Ago Resigning Due to President Bush's War on Iraq Citizens must force their governments to dialogue to resolve issues and stop the 71-year confrontation since the arbitrary international division of Korea at the end of World War II and the horrific Korean Civil War which further divided Korean families.
Monday, October 20, 2014

"Stop Killing Us" Say Strong Youth Leaders in Ferguson, Missouri's Weekend of Resistance to Police Brutality On Friday, Oct 10, despite an intense rainstorm, hundreds marched in Clayton, Missouri demanding that the county prosecutor step down. On Saturday, Oct 11, thousands marched in St. Louis, challenging police brutality and racism, and in the evening marched from Michael Brown's memorial to the Ferguson police station. On Sunday, October 12, 150 women gathered to share stories of social injustice in the St. Louis area.

Monday, September 27, 2010 (1 comments)

Israel Calls Challenge to Blockade of Gaza a "provocative joke" Israeli foreign ministry spokesman, Andy David, described the "Irene's" mission as "a provocative joke that isn't funny." We say to Mr. David and the Israeli and US governments that these international citizen initiatives are not jokes and the only "provocative" issue, and it's not a joke, is the collective punishment of 1.5 million Palestinians by Israel and the international community.
Wednesday, June 15, 2016 (6 comments)

Building Bridges of Peace instead of Fear-Citizen Diplomacy with Russia We go to Russia to talk with the Russian people about the hopes, dreams and fears of the American people and to call for a peaceful resolution to current tensions between the US/NATO and Russia. And we will return to the United States to share our first-hand impressions of the hopes, dreams and fears of the Russian people.
Sunday, March 15, 2015 (2 comments)

The World Ignores the Crisis in Gaza -- So Another Gaza Freedom Flotilla is Ready to Sail in First Half of 2015 At a December, 2014 meeting, the Gaza Freedom Flotilla Coalition decided to sail a three-ship flotilla to challenge the blockade in the first half of 2015. Twenty passengers will be aboard each of the three ships for a total of 60 passengers. The coalition will seek representatives from 30 countries with each country having two passengers.

Tuesday, November 15, 2011

Help Stop Destruction of Jeju Island's Pristine Volcanic Coastline for South Korean/US Naval Base On November 18, 2011, the South Korean Navy will blast Gureombi, the smooth volcanic rock along the coastline of Gangjeong village of Jeju Island where the local people have been fighting day and night almost for five years to stop the naval base that will homeport naval vessels equipped with the American Aegis missile and will be a key link in the United States' Missile Defense System.
Friday, May 13, 2016 (4 comments)

Army Chaplain Resigns over Drone Wars The U.S. government's reliance on drones to sustain perpetual war in the Mideast is meeting resistance from some assigned to carry out and justify these tactics, including a U.S. Army chaplain who resigned in protest, writes Ann Wright.
Wednesday, August 22, 2012 (2 comments)

More Costs of War: Suicides and Mental Trauma of Military Family Members After the death of their son Alex in Iraq, Brian's father Carlos Arredondo and his stepmother Melida travelled the country reminding the public of those dying in America's wars on Iraq and Afghanistan -- Americans, Iraqis and Afghans. The Arredondos are now embarked on a mission to better understand the suicides that are occurring in military families.

Monday, February 13, 2012 (2 comments)

US Military Leadership Says "Zero Tolerance for Murder, Assault and Hazing," But Marine Corps Courts Rule Differently Despite US military leadership stating there is zero tolerance for murder, assault and hazing, recent Marine Corps court-martial plea bargains and court-martial panel decisions in manslaughter and assault trials indicate strong institutional "tolerance" for those crimes.
Sunday, January 13, 2013 (5 comments)

11 Years of Infamy -- US Actions at Guantanamo Prison Despite his January 22, 2009 executive order closing Guantanamo Prison in one year, President Obama ensured the continued operation of Guantanamo for another year by signing the National Defense Authorization Act of 2013, and refused to challenge the Congressional mandated ban on transfers from Guantánamo to the federal court and prison system in the United States.

Sunday, November 6, 2011 (6 comments)

Israeli Hijacking Of Gaza Freedom Waves Boats "Violent And Dangerous" Despite very clear protests from the occupants of the two boats that they did not want to be taken to Israel, they were forcibly removed from the boats in a violent manner.
Thursday, August 23, 2012 (1 comments)

Blockade Busters -- Activists and Ships Attempting to Break the Israeli Blockade of Gaza After the release of two boats in mid-June, the Israeli government still has seven boats impounded in Haifa harbor: six passenger boats -- "Spirit of Humanity," "Challenger 1," "Irene," "Dignite-Al Karama," "Tahrir," and "Saoirse," and one cargo ship: "Rachel Corrie."
Sunday, December 11, 2016 (1 comments)

450 Parliamentarians From 40 Countries Challenge Israeli Eradication of Muslim Cultural/Religious Jerusalem Landmarks In an unprecedented show of solidarity with Palestine, in a conference titled "The First Annual Conference of the League of Parliamentarians for Al-Quds (Jerusalem)," 450 Parliamentarians from 40 countries, including speakers of Parliament from 15 national assemblies, met in Istanbul, Turkey, November 29 and 30, 2016.
Thursday, September 25, 2014 (4 comments)

John Kerry Attempts to Bully CODEPINK into Silence Rather than trying to bully CODEPINK to stop protesting Obama-Kerry policies, we suggest that Secretary Kerry focus his energies on getting the Obama administration "allies" to stop aiding and supporting ISIS and its brutal regime of terror on civilian communities.
Sunday, January 1, 2017 (2 comments)

Nine Years of Challenging Obama Policies at His Hawaii Vacation Home Neither President Obama nor First Lady Michelle have stopped to talk with our small, but persistent group about our concerns. With only two days left in his Hawaii holiday before he leaves office in mid-January, we hope he will stop and talk this year, the 9th year he will have seen us.
Wednesday, December 13, 2017 (4 comments)

U.S. Government Deports U.S. Military Veterans And Lowers Standards for Recruits The newest chapter of Veterans for Peace is composed of U.S. military veterans recruited from 30 other countries. These U.S. military veterans did not attain U.S. citizenship that was promised when they were recruited for U.S. military service. After their service in the U.S. military they ran afoul of law enforcement in some manner and were deported despite their willingness to die for this country.

Tuesday, August 16, 2011 (4 comments)

Dangerous Voyage To Site of Israeli Attack on USS Liberty Just this year the Israelis intercepted, boarded and impounded the French ship Dignite as it participated in Freedom Flotilla 2. That was done in international waters well clear of the coordinates provided by the Israelis for their blockade of Gaza and very near to the coordinates of the attack on the USS Liberty.
Wednesday, July 13, 2016 (6 comments)

NATO Actions Destablizing Europe The coup against the pro-Russian government in the Ukraine and the Russian response of annexation of Crimea to has given governments -- US, Russia, and NATO countries -- the opportunity to spend more on war weapons and create a very hostile climate for any opposition to their actions. In Poland, opposition to NATO is characterized as communist-inspired, crazy, Russian loving, West-hating people.
Saturday, May 14, 2016 (1 comments)

Five Refugee Camps in Mud on the Greek-Macedonia Border Millions of refugees await their fate and future in Greece, Turkey, Lebanon and Jordan as the international community slowly decides how to handle the flood of people fleeing chaos in their countries caused by military operations. Millions of others hope that their arrival in Europe will provide them an opportunity for a life without conflict until they can return home.
Friday, May 18, 2012 (2 comments)

Chicago's Scaring Itself Silly While NATO -- Not Protesters -- Disrupts the City and the World In Chicago, in preparing the public for the meeting of the North Atlantic Treaty Organization (NATO), government officials at the national, state and city level are scaring themselves and the public silly. Chicago is a city scared more of fellow citizens than of the violence wrecked on people around the world by the US and NATO war policies!
Tuesday, June 7, 2016 (2 comments)

US Military Bases on Okinawa are Dangerous Places The very unbalanced, unequal Status of Forces Agreement (SOFA) allows the U.S. military to pollute Okinawan lands and not be required to report the pollution to local authorities nor be required to clean up the damage. The SOFA does not require the US military to report criminal acts committed on US military bases thereby hiding the numbers of violent acts perpetrated there.
Saturday, April 14, 2018 (6 comments)

Blowing up the Lack of "Evidence" of Chemical Attack in Syria President Trump, who said he wanted to get US troops out of Iraq, has been played by the war hawks in his cabinet -- CIA Director Mike Pompeo and his new National Security Adviser, the eternal warmonger John Bolton, and the people of Syria continued to be killed by the bombings from all sides.
Thursday, March 30, 2017 (6 comments)

Massive Civilian Casualties Continue in Iraq, 14 Years After I Resigned In Opposition to the Iraq War I am very glad I resigned from the U.S. government 14 years ago so I could join the millions of citizens around the world who are challenging their governments when the governments violate their own laws, kill innocent civilians and wreck havoc on the planet.

Saturday, December 17, 2011 (5 comments)

The Trial of Bradley Manning -- Rule of Law or Rule of Intimidation, Retaliation, Retribution? Until citizen activist protests six months ago in March 2011 brought sufficient attention to the harsh conditions of Manning's pre-trial confinement, the US military was treating him as if he were beyond the scrutiny of the law -- as if he were an "enemy combatant" in Guantanamo or Abu Ghraib.
Friday, March 23, 2018 (5 comments)

6,700 More U.S. Missiles for Saudi Arabia to Shoot at Yemeni Kids The U.S. is not the only country whose weapons manufacturers are making a killing out of killing Yemeni kids. The U.K., France, Spain and Italy, have sold billions of dollars of weaponry to countries around the world, with Saudi Arabia being one of the biggest weapons purchaser.
Monday, November 7, 2016 (4 comments)

At Standing Rock, A Native American Woman Elder Says "This is What I Have Been Waiting for My Entire Life!" I have been at Standing Rock, North Dakota at the Oceti Shakowin camp to stop the Dakota Access Pipeline (DAPL) for four days during a whirlwind of national and international attention following two terrible displays of police brutality toward the water protectors.
Sunday, August 31, 2014 (2 comments)

Three World Leaders Speak on the Future of Israel and Palestine The Elders are a group of leaders who were brought together in 2007 by Nelson Mandela to use their "independent, collective experience and influence to work for peace, poverty eradication, a sustainable planet, justice and human rights, working both publicly and through private diplomacy to engage with global leaders and civil society to resolve conflict and address its root causes.
Saturday, April 23, 2016

Visiting Refugee Camps in Athens and Facilities in Germany While the United States has closed its borders to persons fleeing the chaos caused in great measure by its war on Iraq, the countries of Europe deal with the human crisis as best they can -- not perfectly, but certainly with more humanity than the government of the United States.
Monday, October 2, 2017 (11 comments)

Fire and Violence from the Skies -- the United States No Longer Immune from the Suffering the Rest of the World Endures Access to guns and gun violence in the United States is out of control. US wars killing people around the world has been the rationale used by some to kill in the United States. Corporate, Congressional and Trump administration denial of the human impact on our environment and refusal to work to reduce the impact of humanity will fuel even more violent attacks by nature on us.
Tuesday, October 25, 2016 (1 comments)

Women Call for Israel-Palestine Peace Though the Israel-Palestine conflict has been mostly off the mainstream media's radar recently, this long-running crisis drew the attention this month of two women Nobel Peace Prize winners, reports Ann Wright.

Thursday, June 9, 2011 (1 comments)

"Lawfare" is the latest form of Israeli-AIPAC attack on the Gaza Freedom Flotilla Force is not the way to stop worldwide condemnation of Israel's blockade of Gaza. The way to stop the flotilla is to end the naval blockade of Gaza. Until the blockade ends, Flotillas filled with citizens from around the world will continue to challenge Israeli's brutal policies and the United States complicity in them.
Saturday, February 3, 2018 (8 comments)

Why Not Talk to North Korea Instead of Scaring Us with Nuclear Attack Warning Sirens Instead of approving of the warmongering of the Trump administration, our delegations' recommendations to the meeting of Foreign Ministers appealed for sanity in dealing with the North Korean government. We need the less expensive and more successful strategy -- dialogue!
Saturday, March 8, 2014 (1 comments)

Celebrating International Women's Day with the Women of Gaza, Not in Gaza, but in Cairo Today, on International Women's Day, 16 of our 100 delegates are celebrating International Women's Day in Cairo, Egypt, not Gaza. However, 62 of our delegates were refused entry into Egypt by immigration authorities and are sending their greetings from their home countries of France, Belgium, the United States, Algeria, the United Kingdom, Luxembourg, Switzerland and Australia.
Friday, April 27, 2018 (20 comments)

Incredible Agreement Between Leaders of North Korea and South Korea The meeting between South Korean President Moon Jae-In and North Korean Chairman Kim Jung Un was the first time a leader from North Korea has set foot in South Korea in 65 years -- since the end of the Korean War.
Wednesday, October 21, 2015 (1 comments)

Lawsuit Filed in US Court Against Former Israeli Prime Minister Ehud Barak A lawsuit in the United States has been filed against former Israeli Prime Minister and Defense Minister Ehud Barak for his role in the 2010 Israeli commando attack upon the Gaza Freedom Flotilla in which eight Turkish citizens and one American citizen were executed by Israeli forces and over 50 Turkish passengers were wounded.

Sunday, June 21, 2009 (1 comments)

President Carter and Citizen Activists Witness Destruction in Gaza Upon seeing the destruction of the American International School (one of seven schools completely destroyed in Gaza and 87 other schools severely damaged), Carter said "I have to hold back tears when I see the deliberate destruction that has been wreaked against your people," adding that he felt partly responsible because the school had been "deliberately destroyed by bombs from F-16s made in my country."
Thursday, May 1, 2014 (11 comments)

Curing Infectious CLAP -- a Mega-Injection of Truth and Transparency The Senate has re-infected itself with a case of the CLAP, again bending to the pleas of James Clapper, the Director of National Intelligence, and President Obama's intelligence agencies, to keep secret the number of assassin drone strikes and the number of innocent civilians killed by those drones.
Sunday, February 4, 2018 (2 comments)

International Peace Conference in South Korea The International Peace Conference for a Peaceful Korean Peninsula and Olympic Peace was an important statement of civil society in South Korea and around the world for dialogue -- not war -- to resolve the crisis on the Korean peninsula.
Saturday, December 15, 2012 (3 comments)

The Compassion of Women of Afghanistan for the Women of Gaza Here in Afghanistan, a country ravaged by war for 30 years, a woman whose country is described as a "hospital," reached out to women in an area called "an open air prison." Meeting with the Afghan Peace Volunteers gives one hope that, in time of conflict, there are remarkable people who, at great risk, will take action for peace.
Thursday, September 12, 2013 (4 comments)

Don't Forget the Prisoners in Guantanamo and Those in Solidarity with Them Solidarity actions for the prisoners have taken place around the world citing indefinite detention without trial, no release for years after prisoners are cleared for release and painful forced nasal-gastric feeding tubes shoved up the nose of prisoners on long-term hunger strikers and dangerously pushed down into their stomachs.
Sunday, November 26, 2017 (1 comments)

Countering Islamic Extremism in the Muslim World The Sultan described peace as not just the absence of war, but also the absence of want and fear, religious freedom and respect for different cultures, and the acceptance, understanding and celebration of diversity. He emphasized that a "truly peaceful world is characterized by two important Islamic values -- trust and inclusivity and to learn to live together by showing mercy."
Tuesday, November 27, 2012 (1 comments)

Challenging President Morsi On Tahrir Square We've been in and out of Tahrir Square all day. It's almost midnight and tens of thousands of Egyptians have been to the square in the middle of Cairo that was the center of the revolution against dictator Hosni Mubarak, to protest the new President's decrees on the judiciary and legislative branches of government.
Thursday, June 5, 2014

Karma Of Dissent: An Interview With Ann Wright After many years in the U.S. military followed by the Foreign Service, Ann Wright is now a peace activist whose pivotal resignation from the U.S. State Department was influenced by Buddhist teachings. She is a unique voice on issues of war and peace. Wright served 13 years of active duty in the U.S. Army and 16 years in the Army Reserves, rising to the rank of colonel.
Friday, December 18, 2015 (3 comments)

Abolition of United States Military Bases Around the World The United States has built permanent base infrastructure in every Persian Gulf country except one -- Iran. The U.S. government gets agreements with undemocratic and often despotic states like Saudi Arabia, Qatar and Bahrain to build bases and in return remains silent to their human rights violations.
Monday, March 19, 2012 (3 comments)

Nine Years Out of Government and Pinning Hopes on Those Who Challenge it! The US Government is still running scared. It is scared of everything and everyone, including Americans who are trying valiantly to turn our country and government from a fear-based society to a rational society looking at the good and the bad and how we fix the challenges.
Friday, February 27, 2015 (13 comments)

Cuba Joins One Billion Rising To End Violence Against Women On February 14, called "The Day of Friendship" in Cuba, there were tens of thousands attending the fair. We were asked to dance at the scenic main stage with Old Havana as a backdrop. Facing thousands of Cubans, our group joined Cubans and took the stage and danced for 10 minutes to the universal song to end violence against women.
Wednesday, July 17, 2013 (3 comments)

The Role of Dissent in National Security, Law and Conscience We now know the lengths to which Bush administration officials went to ensure the silence of those who opposed their policies, by classifying controversial and illegal policies and operations. As a result, anyone trying to challenge those policies in public automatically risked being charged with revealing classified information.
Friday, June 9, 2017 (12 comments)

Killer Drones and the Militarization of U.S. Foreign Policy In the eyes of many around the world, diplomacy has taken a back seat to military operations in U.S. foreign policy. The drone program is a prime example. Continuing the use of drone warfare to carry out assassinations will only exacerbate foreign distrust of American intentions and trustworthiness. It thereby plays into the hands of the very opponents we are trying to defeat.
Saturday, October 29, 2016 (4 comments)

When Will It End? Police Clash with Pipeline Protesters The confluence of the twin issues of Native American respect for the land and modern environmentalists' alarm over global warming has met in resistance to a North Dakota oil pipeline, observed Ann Wright.
Thursday, December 1, 2016 (7 comments)

Six weeks Left for President Obama to Approve Clemency for U.S. Army Whistleblower Chelsea Manning During the six and one-half years she has been imprisoned, Manning spent nearly a year in solitary confinement. A United Nations investigation into her isolation at Quantico Marine base, which involved being forced to strip naked every night, described her situation as "cruel, inhuman, and degrading."
Thursday, February 16, 2017 (1 comments)

Why I Support Tulsi Gabbard Going To Syria It is important that we have representatives in our government who will go to countries where the United States is either killing citizens directly by U.S. intervention or indirectly by support of militia groups or by sanctions. We need representatives to sift through our government and media reports to find out for themselves the truth, the shades of truth and the untruths.
Thursday, July 7, 2016

Two Years Ago Israel Attacked Gaza for 51 Days as Drone Warfare Becomes the Norm The 51-day Israeli attack on Gaza should not be characterized as a war between opposing forces but rather as a massive one-sided attack on Palestinians made at the choosing of Israel with its overwhelming military air, sea and land forces backed up with endless military supplies and equipment from the United States, including the missile system called the "Iron Dome."
Saturday, August 31, 2013 (1 comments)

Possible Consequences of a U.S. Military Attack on Syria At this time of crisis, it is worth remembering another time, 30 years ago in October, 1983 when U.S. warships bombarded Lebanon, the country located next to Syria. Within weeks, the U.S. Marine barracks in Beirut was blown up by a massive truck bomb that killed 241 American servicemen: 220 Marines, 18 sailors and three soldiers.

Tuesday, May 8, 2012 (2 comments)

The Dark Side of the Prestigious Marine Barracks The Marine Barracks has its dark and ugly side. It is also the home of officers and enlisted men of the Marine Corps who have been accused of sexually harassing, assaulting and raping female Marine officers and enlisted and civilian women who work there.

Wednesday, November 23, 2011 (1 comments)

Delegates Issue Appeal for the End of the Siege of Gaza--No US Congresspersons involved This week, 70 delegates from 20 countries, including Parliamentarians from 11 countries, have seen the disastrous effects of the 22-day Israeli attack on Gaza two years ago and the five-year naval and land blockade on Gaza. The trip was organized by the Council for European Palestinian Relations.
Friday, July 14, 2017 (5 comments)

US Experts Say North Korean Leadership May Be Ruthless and Reckless, But They Are Not Crazy Despite the rhetoric from the Trump administration about military confrontation with North Korea, the common theme of many U.S. experts on North Korea is that the U.S. presidential administration MUST conduct a dialogue with North Korea -- and quickly! Military confrontation is NOT an option according to the experts.
Wednesday, June 8, 2016

After Eight Years of Protest of Construction of Naval Base, Gangjeong Villagers Sued by South Korean Navy In one of the longest, strongest protests against more military bases in our world, the villagers of Gangjeong, Jeju Island, South Korea have achieved international recognition of their spiritual and corporal resistance and persistence in trying to preserve unique natural features of their community, the Gureombi Rocks.
Friday, May 5, 2017 (3 comments)

How the United States Ultimately Talks with Its "Enemies" --Now Its Time to Dialogue with North Korea The US has developed diplomatic relationships with some of its most vaunted "enemies" in the past. It should be done now with North Korea.
Wednesday, February 12, 2014

Nuclear Submarines, Whales and Tourists Don't Mix In late January, 2014, the National Resources Defense Council filed a lawsuit against the National Marine Fisheries Service for violation of multiple federal laws by allowing the Navy to increase sonar and live-fire training in Hawaii and California for the next five years.
Thursday, April 26, 2018 (2 comments)

Three Suicides in One Night -- Guantanamo Prison Commander Nominated as US Ambassador to South Korea Why nominate to be the US Ambassador to South Korea a military general officer who was in charge of notorious Guantanamo prison when on June 9, 2006 at a secret facility on the prison grounds, three prisoners ended up dead?
Friday, June 1, 2012 (1 comments)

Turkish Court Indicts Senior Israeli Military Officials in Murders of Nine Gaza Freedom Flotilla Passengers a court in Istanbul, Turkey, voted unanimously to approve an indictment against Israel's former military chief Lt. Gen. Gabi Ashkenazi, as well as for Eliezer Marom, Amos Yadlin, and Avishai Levi, the former heads of the Israeli Navy, Air Force Intelligence, and Military Intelligence. If convicted, each faces nine consecutive life terms in prison for "inciting to kill monstrously, and by torturing."
Friday, June 7, 2013

Day 121 for Guantanamo Hunger Strikers -- Joined in Solidarity by 3 Long-Term Fasters in the United States June 7, 2013 marks Day 121 of a hunger strike by at least 103 of the 166 men still imprisoned at Guantanamo. The U.S. military acknowledges that 38 are being forcibly fed twice a day by tubes snaked through their noses. Force feeding is condemned by the American Medical Association and the United Nations.
Monday, June 19, 2017 (2 comments)

Diplomacy has taken a back seat to military operations in U.S. foreign policy. The drone program is a prime example. While Pres. Trump has not yet enunciated a policy on the subject of political assassinations, there has so far been no indication that he plans to change the practice of relying on drone killings established by his recent predecessors.

Tuesday, May 29, 2007 (4 comments)

What Congress Really Approved: Benchmark No. 1: Privatizing Iraq's Oil for US Companies We finally have the reason for the US invasion of Iraq: to get easily accessible, cheap, high-grade Iraq oil for US corporations.Now the choice is for US military personnel and their families to decide whether they want their loved ones to be physically and emotionally injured to protect not our national security,but the financial security of the biggest corporate barons left in our country - the oil companies.
Tuesday, December 12, 2017 (2 comments)

Taking Care of The Flood of Humanity in Bangladesh -- 622,000 Rohingya Arrive in Three Months Bangladesh deals with annual disastrous typhoons from the Bay of Bengal and the massive floods that routinely submerge large parts of the small country. The latest flood in Bangladesh is not of water, but of humanity.

Tuesday, July 17, 2012 (2 comments)

America's Drones Are Homeward Bound The regulator has until Sept. 30, 2015, to formulate a plan to integrate up to 30,000 drones into U.S. airspace. The dedication of activists and the modest efforts of a few concerned members of Congress have so far failed to halt the flight of drones from the battlefield to our homeland.
Wednesday, March 1, 2017 (5 comments)

In Rome, Israeli Embassy and Jewish Community Association Use Anti-Semitism to Cancel Ann Wright's Talk on Gaza Events on university campuses all over Europe and in the United States have been cancelled as the State of Israel exerts extreme pressure on any institution allowing the honest debate of Israeli policies. Responding quickly to the false allegations of anti-semitism is key to challenging the Israeli government offensive toward those who challenge their illegal and inhumane policies toward Palestinians.
Saturday, March 4, 2017 (3 comments)

U.S. Experts Say North Korean Government is NOT Irrational and Call for Talks If the international community really wants to resolve the tensions on the Korean Peninsula and give the North Korean people a chance to rejoin the community of nations, a peace treaty that gives North Korea the assurances it needs for its survival is the first -- not the last -- step.
Thursday, November 3, 2016 (1 comments)

Public Servants or Corporate Security? An Open Letter to Law Enforcement and National Guard in North Dakota Genuine law enforcement or military wouldn't take sides or turn a blind eye to these shameful violations of constitutional rights, but protect the lives and property of all residents, whether Native or non-Native. If you deny others their humanity, you lose your own humanity. What if an explosive oil pipeline or train threatened your home, your drinking water, or your kids' school?
Monday, May 18, 2015

Where your conscience can take you: North Korea On 24 May, 30 women peacebuilders will walk across the De-Militarized Zone that separates Korean families. Ann Wright describes her journey from serving in the US Army to citizen diplomat walking for peace. She says "We will hold international peace symposiums in Pyongyang and Seoul where we can listen to Korean women and share our experiences and ideas of mobilizing women to bring an end to violent conflict."
Friday, November 8, 2013 (2 comments)

Japanese Prime Minister Abe and President Obama Want Japan to be able to Wage War In the Philippines, the United States is in the midst of negotiations for broader access to military bases. A new security accord, called the Increased Rotational Presence (IRP) Agreement, would permit American forces to regularly rotate through the Philippines for joint U.S.-Philippine military exercises.
Saturday, June 22, 2013 (3 comments)

Anti-Drone Activists Stopped at U.S. Canadian Border due to "Orders of Protection" given to Commander of Drone Base In a Gandhian action at the Drone Convergence on April 29, 2013 at Hancock Field near Syracuse NY, Valerie Niederhoffer and 30 others were arrested at the main gate. The 31 arrestees were protesting our government's drone policy by lying down in front of the main entrance to the Hancock Field drone base and covering themselves with "bloodied" sheets.

Thursday, April 26, 2012 (2 comments)

Government to Bradley Manning and Others -- "Tell on us, and we'll put you behind bars for the rest of your life" The charges of "aiding and abetting the enemy" and of espionage are meant to threaten any others who might find the evidence of government criminal actions and alert the American public. The unmistakable warning is "don't tell on us, or we will put you behind bars for the rest of your life."

Tuesday, December 30, 2008 (2 comments)

Iranians Ponder Their Future With an Obama Administration Codepink Women for Peace co-founders Jodie Evans and Medea Benjamin, Fellowship of Reconciliation Iran program director Laila Zand and I were reminded in virtually every conversation that Iranians want peace with the United States, not war.
Thursday, June 11, 2015 (4 comments)

Dangerous Military Buildup in Asia and Pacific The Chinese see the expansion of the United States military forces and capabilities in their front yard and are constructing their own projections of power on the tiny disputed islands and atolls off their coast. Neither the United States nor China need any of these bases as both have more than enough air capability in the form of aircraft or missiles to initiate or counter any military move by the other.
Thursday, August 25, 2016 (2 comments)

When Boats Brought Hope to Gaza Israel continues to cut off the 1.8 million people of Gaza from receiving relief supplies from sea, an illegal blockade that will be challenged again this year by the Women's Boat to Gaza, that will sail in mid-September to again demonstrate that we do care about the people of Gaza writes retired Col. Ann Wright.

Thursday, September 15, 2011 (3 comments)

Instead of attacking WikiLeaks, fix what it exposed The entire edifice that allows the use of classification rests solely on the basis of executive orders that have been renewed and modified by various presidents. The ability to restrict information from the public is essentially an unchecked assertion of executive power.
Saturday, May 5, 2012 (2 comments)

About "Those Other Things that Fly" In the annual unclassified briefing, it appeared that only the questions about drones were unclassified. The answers about "those other things that fly" apparently remain classified.

Tuesday, April 26, 2011

Arrests in U.S. Anti-Drone Protest Pilots stationed at Hancock now fly Reaper drones remotely over Afghanistan. The drones are armed with Hellfire missiles and laser-guided bombs. Far more civilians, including many women and children, are killed than are "targeted" insurgents. Although the use of drones has enraged the governments of Afghanistan and Pakistan, the Obama administration has dramatically increased their use.

Wednesday, February 29, 2012

Hancock 38 Drone Resisters to be sentenced The Upstate Coalition to Ground the Drones and End the Wars will continue to resist the use of drones. As we argued in court, drone warfare violates the Nuremberg Principles and other international, as well as moral, laws. We resist those who would normalize the use of robotic assassins as mode of warfare and reject the policy of dehumanization of peoples in other lands.

Saturday, March 21, 2009

From Three Decades as a Colonel and Diplomat to Six Years as a Peace Activist Ann Wright attending international meeting in Guantanamo. Ann Wright speaks at an international meeting calling for the closure of the Guantanamo Bay military prison in Cuba. The former US Army colonel and career diplomat resigned in opposition to the invasion of Iraq by the Bush administration six years ago.
Monday, September 15, 2014 (2 comments)

16th Anniversary of the Imprisonment of the Cuban Five Despite its lofty pronouncements of protection of human rights around the world, the United States government seldom holds itself accountable for its well-known abuses. Without international and domestic pressure, such as this forum and other important conferences of the International Committee for the Freedom of the Cuban Five, to hold the US government accountable for its actions, accountability will not happen.
Friday, December 4, 2015 (2 comments)

Presentation for the 4th International Seminar for Peace and Abolition of Foreign Military Bases The sordid history of the past 14 years of the United States imprisoning 779 persons from 48 countries on a U.S. military base in Cuba as a part of its global war "on terror" reflects the mentality of those who govern the United States -- global intervention for political or economic reasons, invasion, occupation other countries and leaving its military bases in those countries for decades.

Saturday, May 2, 2009 (5 comments)

Torture: An Author and a Resister As a Bush administration political appointee Assistant Attorney General in the Office of Legal Counsel of the Department of Justice, Jay Bybee, a Mormon, wrote one of four torture memos released last month. In September 2003, another Mormon, a woman soldier, US Army Spc. Alyssa Peterson, said she refused to use the interrogation techniques that Bybee had authorized on Iraqi prisoners.
Friday, December 16, 2016 (1 comments)

Press Release -- Hawaii Citizens Vigil at President Obama's Holiday Home for 9th Year For the 9th year, concerned citizens of Hawaii will vigil at President Obama's Holiday Compound in Kailua, Oahu, Hawaii on Saturday, December 17 at 9am. The vigil began in December 2008 before he was sworn into office in January 2009 on the issue of the 27-day Israeli attack on Gaza. The vigil has continued for the last eight years.

Thursday, June 17, 2010

Ann Wright's in-Depth Account of Israel's Attack on the Gaza Freedom Flotilla Retired Colonel Ann Wright, US Army, who was in the Gaza Freedom Flotilla, gives a detailed account of the Israeli assault on the flotilla, drawing upon her military and international diplomatic expertise.

Sunday, May 29, 2011

The Gaza Freedom Flotilla-One Year Later and Another Flotilla on the Horizon It is not too late for countries to put massive international pressure on Israel to end the blockade and determine how to address Israel's security concerns about ships entering the Gaza port. European Union inspectors were placed in the Rafah border crossing in 2006. A similar structure could be suggested for the port of Gaza.

Thursday, August 25, 2011

Citizens Challenge Police to Prevent Construction of a Naval Base on Jeju Island, South Korea The South Korean Navy wants to continue construction of a naval base for 18 ships and two submarines in an area that will destroy a pristine shoreline and endanger marine life. Local villagers and activists from the mainland of South Korea have struggled for five years to prevent the construction of the base.

Thursday, April 28, 2011

Will Obama's Statement That Manning "Broke the Law" Make a Fair Trial or Court Martial Impossible? The challenges to President and Commander-in-Chief Obama and his administration on the treatment of Bradley Manning continue, particularly on Obama's pre-trial statement of guilt that Manning "broke the law."
Wednesday, March 14, 2012 (5 comments)

Obama's Promises Ring Hollow to Families of the 16 Afghans Killed by an American Soldier If I were a family member of one of the 16 Afghans civilians, mostly women and children, who were murdered this week by a US Army soldier in a methodical house-to-house killing spree, I would not hold my breath that President Obama's promise that "we will follow the facts wherever they lead us, and we will make sure that anybody who was involved is held fully accountable with the full force of the law," will hold true.
Thursday, November 12, 2015 (4 comments)

Will Obama Give Israel even more American Weapons and Dollars to Kill Palestinians? As it stands now, more that half of the U.S. foreign military spending for 2016 goes to Israel. As in all things, Israel gets special treatment by the U.S., allowing Israel to spend 25% of its gift from the U.S. to pay itself for buying weapons from its own weapons industry! According to a recent congressional report, Israel has received $124.3 billion in military assistance from the US since its founding in 1948.

Tuesday, March 19, 2013 (8 comments)

10 Years Later And I'm Still Protesting War A decade after I stepped down as the deputy ambassador in the U.S. Embassy in Mongolia, the war in Iraq is over for Americans, but continues for Iraqis. The whirlwind of sectarian violence brought on by the U.S. invasion and occupation continues to blow there.
Friday, July 3, 2015 (2 comments)

Sailing -- Again -- to Break the Israeli Naval Blockade of Gaza The physical act of being captured and put in prison by the State of Israel is not the most important part of our activism. The fact that we have come together again in another action to bring international attention to the Israeli siege of Gaza is the goal -- and we will continue these actions until the Israeli government ends the blockade of Gaza.
Sunday, January 25, 2015

Smaller Army here a chance to blossom anew To revise the recycling slogan, we urge officials to: Reduce the Army presence in Hawaii, Reimagine our futures, and support the Rebirth of a more diversified and vibrant local economy. Let's work together to find economically and environmentally sustainable alternatives to dependence on large-scale military presence on the islands.
Thursday, July 2, 2015 (4 comments)

Why I Am On Gaza Freedom Flotilla 3 I am horrified by the brutal 55-day Israeli attack on Gaza in 2014 that left over 2,200 dead and 10,000 wounded and much of the country in ruins. I am equally horrified by the lack of international assistance for the people of Gaza during this past year and by the impunity that Israel has in the international community for the criminal acts it has committed on the people of Gaza and the West Bank.
Tuesday, August 25, 2015

Recent WomenCross DMZ Activity On May 24, 30 feminist peace activists with truly remarkable peace-building qualifications crossed the heavily fortified inter-Korean border in protest of the state of war. Christine Ahn, co-organizer of WomenCross DMZ (WC), stresses their "enormous collective experience in conflict resolution, human rights, foreign policy, international relations and de-militarization."

Tuesday, August 2, 2011 (4 comments)

Mocking the Gaza Flotilla A small flotilla carrying human rights and peace activists to Israel-blockaded Gaza was itself blockaded in Greece after intense diplomatic pressure from Washington and Tel Aviv. But the Israeli news media continues to heap ridicule on the passengers.
Tuesday, July 14, 2015 (2 comments)

Knives Are Out for Those Who Challenge Militarization of the Korean Peninsula That's why we walked in North Korea and South Korea -- and crossed the DMZ -- calling for an end of the state of war on the Korean peninsula with a peace treaty to finally end the 63-year old Korean War. And that's why we will remain engaged no matter what the pundits write, because in the end, if groups like ours don't push for peace, our governments are prone to go to war.

Sunday, July 20, 2008 (5 comments)

The Costs of War: The Parents' Agony Every day for a parent of a person in the United States military is a long day filled with concern for their daughter or son. Parents of nine US Army soldiers were notified of the deaths of their family members in Afghanistan this week. Three other lives - all former soldiers - reveal other costs of war, for them and for their families.

Monday, November 21, 2011 (1 comments)

Protests Fill Tahrir Square, Again Last night after I finally got out of the Cairo airport after five hours of being detained upon my arrival, at least 32 had already been killed by the military around Tahrir Square with hundreds wounded. Tonight more have died as the police fired on protesters.
Friday, November 20, 2015 (3 comments)

U.S. Delegations Attend International Conference in Guantanamo, Cuba on Abolition of Foreign Military Bases Three delegations from U.S. organizations will attend the 4th International Conference on Abolition of Foreign Military Bases Nov 23-25. The conference is held in Guantanamo, Cuba, the site of one of the most contentious U.S. military bases. The CODEPINK delegation calls for the United States to close the prison, end its 112-year occupation of the U.S. Naval Base and return the land to the people of Cuba.

Tuesday, June 16, 2009 (3 comments)

Israeli Police and Military Brutalize Peaceful Protesters at Netanyahu's Speech Heavy handed police treatment of the CODEPINK: Women for Peace delegation began immediately after members of the group unfurled several pink banners that read "Free Gaza" and "End the Occupation." CODEPINK co-founder Medea Benjamin and New York activist Zool Zulkowitz were physically dragged across the street from their original protest site next to the entrance gate to Bar Ilan University where audience members and press...

Tuesday, November 3, 2009

Congressman Brian Baird Challenges Congressional Leadership's Congressman Brian Baird challenges Congressional resolution on UN report on Gaza.
Friday, April 5, 2013 (1 comments)

An Israeli Apology Means Little Eight Turkish citizens and one American citizen were murdered by Israeli commandos. While President Obama recently cajoled Israeli Prime Minister Netanyahu to apologize to the Turkish government for the deaths of their citizens, he apparently did not ask for a public apology for the death of the American citizen, 19-year-old Furkan Dogan.

Thursday, September 22, 2011

Women in War and Peace PBS is taking an in-depth look at the role of women in war and peace beginning in October.
Sunday, November 15, 2015

Okinawa delegation in Washington to Challenge Construction of U.S. Marine Air Base Runway The Henoko base construction in Okinawa would be the second base in Asia and the Pacific to be used by US military that has faced enormous citizen outrage as both bases will destroy environmentally sensitive areas and increase the militarization of their countries.

Friday, June 17, 2011

Nobel Women's Initiative -- An Open Letter to Ban Ki Moon Four women Nobel Peace Laureates -- Mairead Maguire, Jody Williams, Shirin Ebadi, and Rigoberta Menchú Tum -- have sent an open letter to UN Secretary General Ban Ki-moon, asking him to reconsider his position and to "call on all governments to support the safe passage of the Freedom Flotilla II."
Wednesday, October 14, 2015

VFP in Chile Protesting U.S. Funded Military Base Fuerte Aguayo Four U.S. veterans, three of whom are members of Veterans for Peace, on the School of the Americas Watch trip to Chile, protested with 70 Chileans the US-funded Chilean military base called Fuerte Aguayo.

Wednesday, January 3, 2007 (1 comments)

Arrested on the Golden Gate Bridge for the 3,000 US Dead On New Year's Day, sixty peace activists organized by Codepink Women for Peace gathered on both sides of the Golden Gate Bridge to walk across one of America's great landmarks in vigil for the 3,000 US servicemen and women killed in Iraq and for the hundreds of thousands of Iraqis who have died since the US invasion and occupation.