Articles Listed By Popularity
List By Date
Page 2 of 2 First Last Back Next View All
(1 comments) SHARE

Wednesday, August 3, 2011
The Politics of Being Here Now
In this article it is argued that "A God of love in a world of atrocities is necessarily a political God." Since I believe that the natural language of spirituality is poetry, myth, narrative and art, I use those formates to present the major points.
(3 comments) SHARE

Thursday, February 28, 2019
What's a "Gardungle"?
This article suggests that if the human race is going to survive it will be necessary to make much more fundamental changes than are usually talked about. Capitalism must give way to a socialist economy and our civilization's use of technology needs to be radically modified. The word "gardungle" is introduced and defined. It points toward a new relationship between technology and the natural world.
(2 comments) SHARE

Sunday, February 3, 2019
A World Of Beautiful Things
In this article I explore a sense of disconnect between what I have always wanted and what the world offered me - especially in school.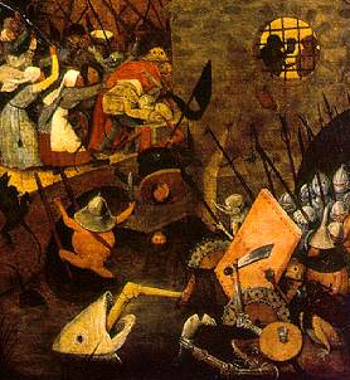 (5 comments) SHARE

Thursday, February 7, 2019
Is Creation A Pain Factory?
Philosophical beliefs - even if they are not focused on consciously - impact a person's inclination to engage in political action. This article explores the political consequences of the belief that creation is a pain factory.
(3 comments) SHARE

Sunday, August 11, 2013
The Further Adventures of the Bodhisattva
A little parable that speaks to the issue of radical inclusion.
(1 comments) SHARE

Wednesday, December 16, 2015
A Basket of Oppressions
Given the reality of the probable extinction of the human race, we are faced with two difficult questions: What kind of political action is possible and relevant at this point? How do we remain motivated to act with hope? This article suggests a way of understanding our situation that may enhance our capacity for energetic political action, despite the bleak circumstances within which we find ourselves.
(5 comments) SHARE

Friday, August 6, 2021
Has the World Become Too Dangerous For Democracy?
This articled argues that free speech -- the open sharing of both information and opinion -- is increasingly being curtailed in the United States under a number of pretexts. This can lead only to a totalitarian society as freedom of speech both in news sources and between people is necessary for the survival of democracy. .