Articles Listed By Popularity List By Date
Page 1 of 7 First Back Next 2 3 4 5 6 7 View All
Monday, July 30, 2007

Dian Fossey and the Gorilla Killings It is time to go back to Dian Fossey's story and consider how she would handle the recent senseless gorilla killings juxtaposed with the unspeakable atrocities committed against women and children in the Democratic Republic of Congo.
Tuesday, August 23, 2016 (27 comments)

Recently Leaked Documents Confirm Clinton Haitian Gold Scheme Another email linked to Hillary Clinton's pay-for play scandal involving State Department favors for the Clinton Foundation has surfaced, but it is not one of Clinton's famously deleted emails. A confidential email to possible capital investors for a $26.5 fully operational open-pit gold processing facility in Haiti says it all.
Series: Clintons/Haiti (1 Articles, 13241 views)
Wednesday, September 26, 2007 (10 comments)

Should the World Boycott the Beijing Olympics? The Horrific Story of the Falun Gong On August 3, Congressman Dana Rohrabacher, the Ranking Member on the U.S. House of Representatives Foreign Affairs Subcommittee on International Organizations, Human Rights and Oversight, introduced a House Resolution to boycott the 2008 Summer Olympic Games in Beijing.

Wednesday, March 24, 2010 (5 comments)

Haiti Watch: Disease Threatens Infants and No Plans to Stop It Dr. Jim Wilson tries to use biosurveillance methods he developed for Homeland Security to stop outbreak in Haiti. But, no one is listening.
Sunday, September 1, 2013 (4 comments)

Bakken Oil: Fighting for Control of Fort Berthold and the Three Affiliated Tribes Part I of a series is a cautionary tale about fracking for crude on the Fort Berthold Indian Reservation in western North Dakota. It is a story about communication between state and federal agencies and treaty obligations that are sometimes met, and occasionally ignored.
Series: Bakken Oil (3 Articles, 18761 views)
Monday, November 12, 2012 (51 comments)

"Sticks in Vaginas:" This Is What a Massacre Looks Like My source made it clear to me that MONUSCO is stretched to the breaking point and in many instances unable to guarantee the safety of civilians. There is no ethnic group or rebel organization that does not have blood on its hands. It is well past the time to sort out ethnic tensions. The violence must stop. Warning: Photos in this article are stomach-wrenchingly graphic.
Monday, July 14, 2008 (26 comments)

Fox-Owned National Geographic Uses Gorillas as Cover for Exploitation of Congo If readers take the time to apply tenets of critical thinking to a deconstruction of the cover story "Who Murdered the Mountain Gorillas," has education been enhanced? Has the truth been exposed? Or, has National Geographic once again used a story about the senseless killing of animals to deflect attention away from what is actually happening in central Africa?

Saturday, January 25, 2014 (5 comments)

Murder, Mayhem and Mexican Mafia Stalk the Bakken Oil Fields The Bakken oil patch is slowly turning into a killing field winding through 9,000 temporary housing projects called "man camps." Fueled by drugs, alcohol and desperation, the innocent homeless and the guilty desperate dregs of humanity are forced to sleep in cars and under bridges as the workforce explodes, infrastructure implodes, and social mores collapse.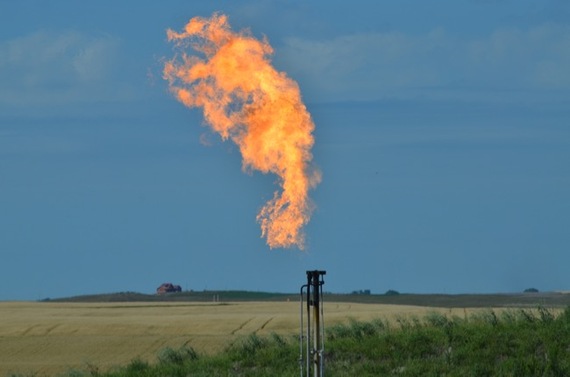 Wednesday, October 12, 2016

Documentary Exposes Exploitation of Native American People in North Dakota "This journey not only opened my eyes to the extent of the desecration fracking had brought to the landscape, it also opened my eyes to the stunning beauty of the land in this part of the country." ~~Jane Wells
Series: Bakken Oil (3 Articles, 18761 views)
Sunday, December 9, 2007 (3 comments)

Baghdad on the Bayou Redux: Tab Benoit Interview The first thing that needs to be done is the government needs to tell people the truth. I thought that the FEMA meetings would be that opportunity. These are public meetings, here's a chance to tell everybody that lives in the lower ninth ward. It was a good opportunity to get everybody to evacuate and get everybody out of there.
Saturday, February 4, 2017 (11 comments)

Legitimizing Plunder at Standing Rock Part II A society of thousands that had its genesis in a prayer camp in the summer of 2016 at the confluence of the Cannonball and Missouri Rivers has evolved into something that is almost unrecognizable from those languid summer days.
Series: Standing Rock Stands Against DAPL (43 Articles, 100827 views)
Sunday, October 28, 2007 (1 comments)

Sinead O'Connor Delivers Magic at New Orleans' Voodoo Fest Nothing compared to Sinead O'Connor as she commanded center stage at New Orleans' Voodoo Fest on Saturday, October 27. Two years post Katrina, New Orleans is still struggling to reclaim its heritage and culture, and festivals like Voodoo provide a welcome escape and just plain fun.
Tuesday, August 19, 2008

Mr. Bill: "OH NO, Fix the coast you broke, Shell Oil!" An ominous email came in to the sluggo.com listserv, and writers for independent media knew it could only mean one thing. Mr. Bill was ramping up for another confrontation with the "bad guys" at Shell Oil in New Orleans. Mr. Bill and his entourage, which included bodyguards and super models, promised an appearance on the steps of One Shell Square, at 701 Poydras today, August 19.
Monday, December 3, 2007

Baghdad on the Bayou: Disaster Capitalism and the War on Equality This Katrina thing was handled as if it would have been Iraq. It was handled in a military way for resources; resources were the main focus, and the only difference is that the hurricane scattered people instead of bombs.
Tuesday, September 18, 2007

Satan's Letter to St. Michael and St. Gabriel Mirrors CONGO Conflict "This is a strange place, an extraordinary place, and interesting. The people are all insane, the other animals are all insane, the earth is insane, Nature itself is insane....
Thursday, September 29, 2016 (15 comments)

North Dakota Sheriff Uses Militia Tactics Against Unarmed Women And Children Near Standing Rock I have inserted a lot of my own opinion in this. I am not on site, but have presented first hand accounts from those who witnessed another militarization of Indian Country at Standing Rock.
Series: Standing Rock Stands Against DAPL (43 Articles, 100827 views)
Sunday, February 17, 2008 (11 comments)

Baghdad on the Bayou: Final Report on Deception and Diaspora in New Orleans By the time a hurricane named Katrina came along, the lies were so immense that all of America found it impossible that anyone could concoct deceptions of such magnitude.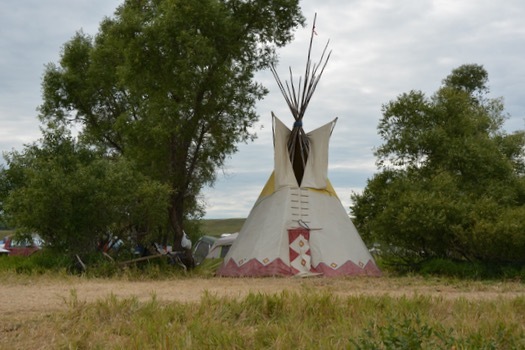 Monday, September 5, 2016 (10 comments)

DAPL Destroys Sioux Nation Sacred Artifacts: Women and Children Attacked By Dogs It will be a challenge for the persecuted to stay vigilant, stay strong and stay true to their beliefs. So far the People have remained nonviolent in the face of dog attacks on their bodies and their horses, while facing extreme psychic trauma in the form of desecration of graves and sacred sites.
Series: Standing Rock Stands Against DAPL (43 Articles, 100827 views)
Thursday, February 2, 2017 (8 comments)

Legitimizing Plunder at Standing Rock Part I Tribal budgets as well as the annual tribal audits are available upon the request of tribal members, at the tribal finance office. This is often not the case with crowd-sourced funding.
Series: Standing Rock Stands Against DAPL (43 Articles, 100827 views)

Tuesday, November 17, 2009

International Court Acquits Suspect in Murder of Dian Fossey The International Crimes Tribunal for Rwanda (ICTR) announced it has overturned a 20-year sentence and acquitted Protais Zigiranyirazo, accused genocidaire and suspected murderer of American primatologist Dian Fossey. Citing "serious errors" during the 2008 trial, ICTR Chamber Judge Theodore Meron ordered the immediate release of Zigiranyirazo, known as Mr. Z.
Thursday, September 20, 2007 (2 comments)

Are USAID Funds Being Used for Covert Operations in Central Africa? In 2005, Amnesty International reported large quantities of weapons and ammunition from the Balkans and Eastern Europe were flowing into Africa's conflict-ridden Great Lakes region, Kivu Province, and Virunga Park.
Wednesday, February 16, 2011 (1 comments)

Haiti: Clean Water Is a Human Right If You Can Find it OCHA reports that several non-governmental "charity" organizations (NGOs) are about to reduce their activities relating to clean water and sanitation "because of a lack of funding or to focus on longer term strategies." The problem is that, once introduced into an ecosystem, the cholera bacterium will not go away, even if the relief organizations do so.
Thursday, December 8, 2016 (4 comments)

Fate of Dakota Access Pipeline Remains in Limbo Over Missing Documents The fight over the Dakota Access Pipeline is not over yet. Lawyers for Energy Transfer Partners requested that U.S. District Judge James Boasberg issue a ruling at a hearing scheduled Friday morning that would allow the company to complete the project
Series: Standing Rock Stands Against DAPL (43 Articles, 100827 views), Standing Rock Stands Against DAPL (43 Articles, 100827 views), Standing Rock Stands Against DAPL (43 Articles, 100827 views) (View All Series)
Wednesday, March 19, 2008 (2 comments)

Gorilla Industry Exposed (Again) in Central Africa International Press Scratches the Surface on "Inside Job" Behind Gorilla Slaughter While Big Stories of Depopulation, Corporate Plunder and War Remain Hidden in the Mists of Propaganda

Tuesday, December 4, 2012 (33 comments)

Is Rwanda the Victim in a Modern Day Salem Witch Trial? A critical analysis will ask why a photo, freely available on the Internet, of the commander of the M23 rebels wearing US patterns was left out of the report of the UN Group of Experts . Reason? It does not fit the narrative developed and nurtured by a biased panel that defines aid to rebels by the cammo patterns on their uniforms.
Thursday, January 11, 2007 (5 comments)

CONGO REBELS SHOOT SILVERBACK GORILLA An endangered silverback gorilla was shot and killed in the Democratic Republic of Congo 29 years after Dian Fossey's "Digit" was killed.The killing happened on January 5, 2007, less than 600 metres from a patrol post at Bikenge, which was recently abandoned following rebel attacks.

Sunday, July 18, 2010 (25 comments)

Thad Allen Tells BP Seabed "Seeping" and Demands More Monitoring Adm. Thad Allen released a letter to BP Chief Managing Director Bob Dudley tonight in which he demands that BP provide more monitoring information, citing "a detected seep a distance from the well and undetermined anomalies at the well head."
Monday, July 5, 2010 (5 comments)

BP's PR Firm Embedded with Coast Guard In her own words, Polish is a media liaison for the Coast Guard, a Coast Guard reservist, a photographer for the Coast Guard, a branding and media specialist, and is working for Ogilvy, whose client is BP, "Creating engaging experiences designed to promote awareness, brand loyalty, advocacy and conversion."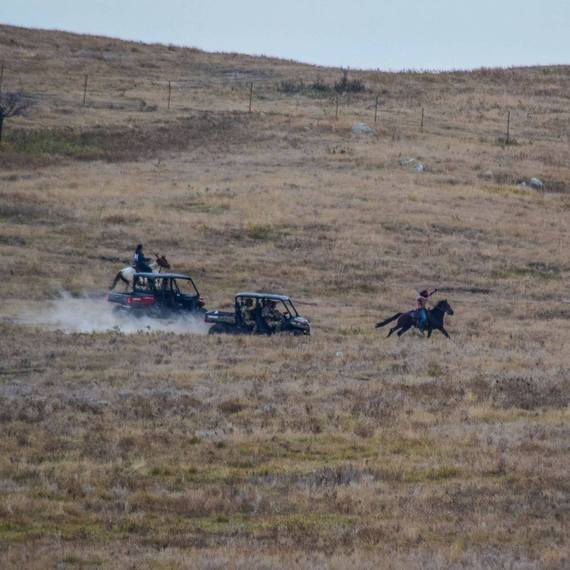 Monday, October 31, 2016 (18 comments)

President Obama: They Shoot Horses and Teenage Boys on the Dakota Access Pipeline In the update at the end of this submission you will then see the water protector shot off his horse at point blank range with rubber bullets, and then his horse shot at point blank range.
Series: Standing Rock Stands Against DAPL (43 Articles, 100827 views)

Wednesday, January 6, 2010

Congo Volcano Still Active: Lava Flow Approaches Goma/Bukavu Road The National Institute for the Conservation of Nature though stated today that it was concerned about the threat posed by this eruption on the Virunga National Park ecosystems and wildlife, including the
Friday, January 7, 2011 (2 comments)

Port-au-Prince Still Buried Under the Rubble of Competing NGOs Both OXFAM and the Disaster Accountability Project released reports this week that enhance already serious criticism of the relationship between the Government of Haiti and NGOs, and the inability of both to offer support to the Haitian people.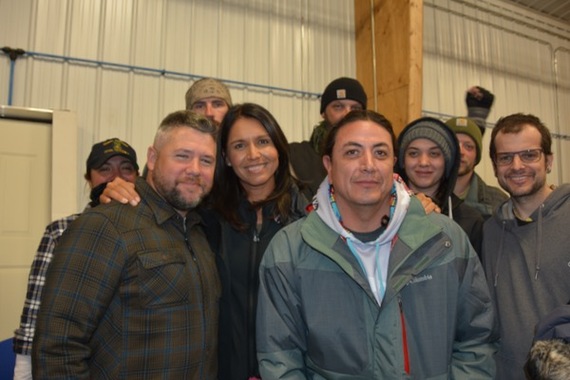 Sunday, December 4, 2016 (12 comments)

Hawaii's Tulsi Gabbard Joins Water Protectors at Standing Rock In a show of solidarity with the Standing Rock Sioux, Congresswoman Tulsi Gabbard is joining thousands of veterans from across the United States who have come to Standing Rock and the Cheyenne River Sioux Reservation to protest the building of the Dakota Access Pipeline (DAPL).
Series: Standing Rock Stands Against DAPL (43 Articles, 100827 views), Standing Rock Stands Against DAPL (43 Articles, 100827 views), Standing Rock Stands Against DAPL (43 Articles, 100827 views) (View All Series)

Saturday, July 10, 2010 (7 comments)

Social Networking on Steroids Spotlights BP Spill It is impossible for news organizations and independent journalists to be everywhere, but the people of the Gulf Coast have access to every bayou, every backwater, every inch of Pensacola Beach, the Atchafalaya Basin, Grand Isle, Orange Beach and every drop of oil that is ruining their lives. Now, they can document it for the world to see.
Sunday, February 15, 2015 (3 comments)

Documentary Oscar Nominee "Virunga" Offers Fantasy and Not Fact There is a film, Virunga, competing for Best Documentary. Virunga has the potential, if it has not already, to greatly harm people of eastern Congo by conflating the political narrative to "humans vs. environment." People care more about a charismatic non-human species than they do about millions suffering under a brutal regime.
Thursday, August 14, 2008 (5 comments)

New Orleans Musicians Take Wetlands Message to DNC and RNC Tab Benoit and the Voice of the Wetlands All Stars have accomplished something that is quite remarkable. They will open the Democratic Convention in Denver and continue with a string of non-partisan fund- raisers road show that will end on September 1st in Minneapolis for an invitation only, non-partisan Republican Convention after party.
Friday, July 29, 2011

Sex for Work in Haiti Could it be true that transactional sex, kickbacks, and other "favors" are de facto requirements for Haitians applying for work that is funded by USAID?
Saturday, February 19, 2011 (3 comments)

Death in a Bottle for a Handful of Haitian Coins nternet chatter began in earnest on January 26 when foreign medical interests in Haiti reported sudden onsets of blindness, breathing difficulties, paralysis and death in the remote Haitian village of Fond Baptiste. Men, women, and babies were falling ill with no apparent epidemiologic reason. It was not cholera and it was not polio.
Sunday, April 27, 2008 (3 comments)

Local Women Rock New Orleans Jazz Fest 2008 on Acura Stage and West Bank Like their protecting presence in so much of southern life, women dominated the main Acura Stage at The New Orleans Jazz and Heritage Festival 2008, and the opening acts featured New Orleans' sweetheart Susan Cowsill, honkey tonk queen Kim Carson, and the incomparable and indefinable Theresa Andersson.
Tuesday, December 6, 2016 (5 comments)

BREAKING: Blizzard in North Dakota and Standing Rock Sioux Chairman Calls for Water Protectors To Return Home We are establishing a path now to help the world understand that what we asked for and what we got is the right decision. The world is watching us and our behavior will determine the final outcome. I
Series: Standing Rock Stands Against DAPL (43 Articles, 100827 views), Standing Rock Stands Against DAPL (43 Articles, 100827 views), Standing Rock Stands Against DAPL (43 Articles, 100827 views) (View All Series)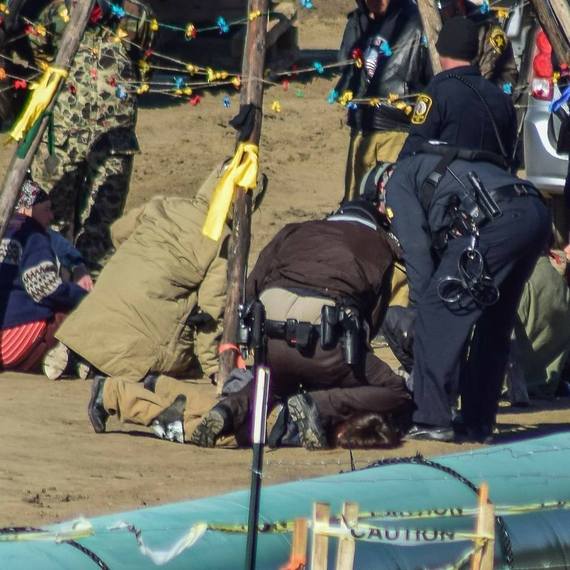 Sunday, October 23, 2016 (15 comments)

Cops Out of Control at Standing Rock Using Spiritual, Mental and Physical Abuse After this article was posted, another 80 water protectors were arrested by Morton County officials using pepper spray and guns.
Series: Standing Rock Stands Against DAPL (43 Articles, 100827 views)
Monday, March 5, 2007

Miserable Eyes In the Democratic Republic of Congo: Please Read This, Congressman Murtha Ever wonder where your tax dollars are going in Africa through USAID conservation programs? Conservationists don't want you to know.The USAID money wasted in Africa could rebuild our veterans and conservation programs here at home.

Tuesday, June 8, 2010 (4 comments)

Doomed Pelicans: British Petroleum Neglecting Booms in Pelican Rookery BP's man-made catastrophe requires that reason be applied in an unprecedented ecological disaster. It is time to throw out the rulebooks and do what common sense and compassion dictates.
Sunday, May 2, 2010 (1 comments)

Ship of State Sinks Along With Truth in Deepwater Horizon Disaster Folks, the Ship of State sunk along with the Deepwater Horizon. It perished along with the eleven workers who needlessly gave their lives. No one mentions them anymore, either.
Saturday, March 2, 2013 (2 comments)

M23: Today's Doomed Rebels or Tomorrow's Revered Revolutionaries? M23 reports to OEN News and the LAPROGRESSIVE today that 95% of the M23 soldiers are now with General Sultani Makenga. "(ICC wanted warlord) Ntaganda is only with his body guard without weapon. He has been defeated, we are following him, he is heading to Nyiragongo mountain."
Monday, February 7, 2011 (1 comments)

Not So Fast! Haiti Election Results Still in Limbo as Official Says She Did Not Sign On Not so fast! Haiti's election results still in limbo.

Wednesday, June 16, 2010 (2 comments)

Dead Dolphin Teeth, BP, PR, and Reality on the Gulf The decaying head was protruding from new excavation in the beach grasses. Moran said that the stench was so bad that he could not dig into the mound to see if anything else was buried there. After reading the report about mandated toxic waste disposal, it seemed important to document the burial mound.

Tuesday, July 6, 2010 (8 comments)

EPA, Coast Guard, and BP PR Tied to Airborne Corexit Denials However, the EPA site which provides real time data for air quality monitoring on the Gulf Coast indicated that from May 18-June 6 "two chemicals found in dispersants" were detected at numerous GPS locations on the Gulf.

Friday, March 28, 2014 (12 comments)

Hollywood Debunked: What Really Happened Inside the Hotel Rwanda "For those who have learned of this story only through the famous movie Hotel Rwanda, the story of Edouard Kayihura is a privileged opportunity to put reality to the Hollywood dramatization." -- Lieutenant-General Romeo Dallaire (Retired) Force Commander of the United Nations peacekeeping force for Rwanda between 1993 and 1994
Wednesday, September 7, 2016 (3 comments)

Hey Judge! How About Protecting the Chief Buried in the Big Dipper? I have a question for the judge. How could he allow construction to continue on private land, endangering a significant historical find, when the "rules" include "upland areas dependent on the location of the crossing?"
Series: Standing Rock Stands Against DAPL (43 Articles, 100827 views)

Monday, July 30, 2012 (1 comments)

State Department Says Obama Official Misquoted on Rwanda Unfortunately, the erroneous suggestion by the British press that the US spokesman Paul Rapp was calling for the specific prosecution of Paul Kagame was immediately picked up by world media and subsequently used by anti-Rwanda hate groups and lobbying organizations calling for the United States to pull back funding.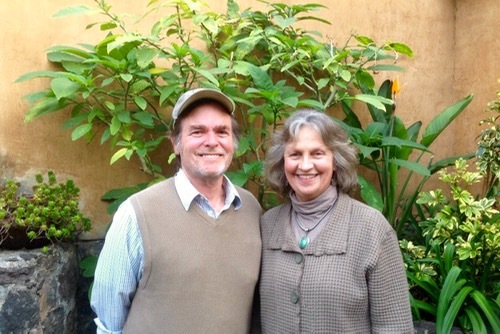 Saturday, August 8, 2015 (3 comments)

"We Are Enbridge and We Don't Go Around Anything" No one seems able to answer the question as to how Enbridge became a "Public Utility" in Delaware, thereby assuming the powers of condemnation of Botsford's land in North Dakota. Enbridge doesn't provide any public services to North Dakotans, but wants to get its oil out of the state as quickly as possible for sale on the world market.
Series: Searching for the Sandpiper (7 Articles, 9468 views)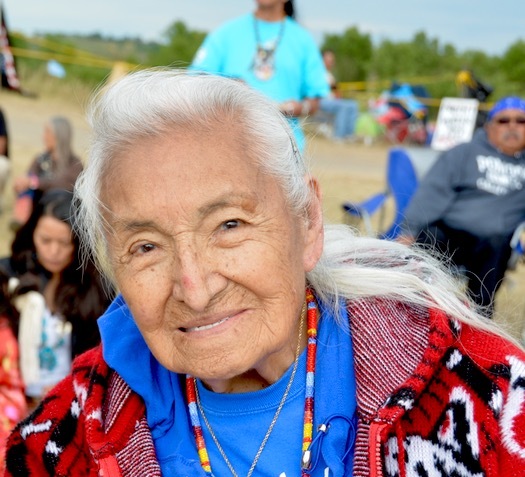 Monday, August 29, 2016 (10 comments)

Spirit Wins and Media Lies Lose at Standing Rock Protest A federal judge will rule on the legality of the Dakota Access Pipeline on September 9. It remains to be seen whether the traumatic past will be repeated and define the present. How much can be endured; how much more can be stolen? This is a spiritual battle for seven generations to come.
Series: Standing Rock Stands Against DAPL (43 Articles, 100827 views)
Tuesday, August 4, 2015 (5 comments)

Canadian Oil Company Trashes Indian Land and Faces Spiritual War Another example of the voices of American Indians being disregarded in favor of the rich and powerful. It is no coincidence that the route preferred by Canadian-based Enbridge crosses miles of vulnerable watersheds, crossing the poorest counties in Minnesota with the highest Native American populations, exposing those impoverished communities that already suffer from health disparities to severe and irreparable ecological harm

Sunday, November 21, 2010 (9 comments)

Watchdog Group Says NGOs "Duped" Donors and "Failed Haiti" Major relief organizations raised billions of dollars, while telling the public that their relief efforts included water and sanitation work. With half of the funds raised still in the bank, DAP says that aid organizations failed to use the funds with the same urgency conveyed to donors, and that a cholera epidemic was avoidable.
Sunday, September 15, 2013 (1 comments)

Arms and the Man: Who is Chief UN Peacekeeper Herve Ladsous? Why is the man who was France's second in command at the United Nations during the Rwandan genocide, while France was actively engaged in arms smuggling to the genocidaires, now in charge of peacekeeping in the same region? Can he reasonably be trusted with peacekeeping in the tinder boxes of Central Africa and the Middle East? Are Herve Ladous's hands clean?
Series: Who Is Herve Ladsous? (2 Articles, 3453 views)

Sunday, June 20, 2010 (3 comments)

New Photos: Suffering Dolphins in Barataria Bay Toxic poisons are stalking the dolphins in Barataria Bay, Louisiana, and no one is discussing or reporting the fact that the oiled mammals are struggling in the waters near Grand Terre Island.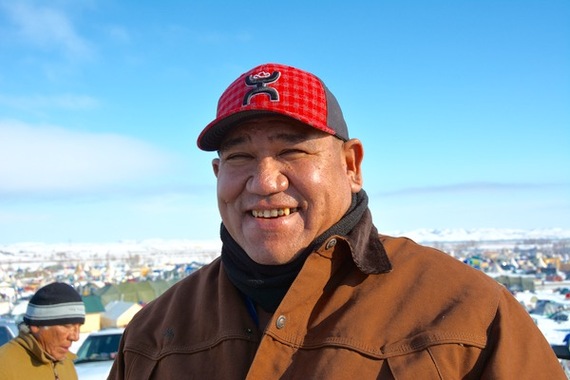 Wednesday, December 7, 2016 (13 comments)

A Tribal Chairman Talks Trump, Pipelines and Poverty on the Plains The participation of the Cheyenne River Sioux Tribe is an important and overlooked piece of the history of Standing Rock protests against the Dakota Access Pipeline. While major media satellite trucks were lining up at the Highway 1806 entrance to Oceti Sakowin in Morton County in anticipation of the arrival of thousands of veterans on December 4, something was happening just a two-hours drive to the south.
Series: Standing Rock Stands Against DAPL (43 Articles, 100827 views), Standing Rock Stands Against DAPL (43 Articles, 100827 views), Standing Rock Stands Against DAPL (43 Articles, 100827 views) (View All Series)
Sunday, November 11, 2007

Misery Continues in DRC: Cholera, More Refugees, FARDC Abuse, and Radioactive Ore Dumping The Misery Continues in DRC: Cholera, More Refugees, FARDC Abuse and Radioactive Ore Dumping
Sunday, January 30, 2011 (6 comments)

LGBT Murders in Uganda and "Corrective Rape" in South Africa Buried in Mid East News Cycle Would worldwide media outrage against homophobia in Uganda have saved David Kato? We will never know. But, despair and fatigue and news cycles are not sufficient reasons to look the other way.
Friday, May 23, 2008 (5 comments)

Xenophobic Violence Escalates in South Africa "It is really a social crisis, of people trying to survive." This writer can confirm the dismal poverty facing residents of the South African Townships.
Monday, January 17, 2011 (3 comments)

Is Baby Doc Duvalier's Return To Haiti a Distraction or Scare Tactic? The shocking arrival of the self described "president for life" "Baby Doc"Duvalier is yet another body from the bloody past, pulled from the ruins of a manipulated society.

Sunday, April 14, 2013 (5 comments)

UN: Sacrificing African Lives for Political Expediency he United Nations is organizing three battalions of 3,000 troops from South Africa, Tanzania, Malawi and Mozambique to conduct "offensive operations" against rebels in eastern Congo. 19,815 MONUSCO troops are currently deployed in the country. This action will effectively pit Africans against Africans in the forests of Congo, opening the door to a regional bloodbath, while ignoring the problems that have plagued the Kivu Provi
Sunday, November 4, 2007 (2 comments)

Believe in Susan Cowsill's "Just Believe It" It's a writer's dream to be given the opportunity to recount an artist's telling of the beginnings of her career and the soundtrack of an era. But, there is another story surfacing that has been lost. It's the story of too many artists who are bought and sold down the river by record companies, deep pockets, pressure to perform no matter what, and artistry that is either ignored or subject to the whimsy of news arcs.
Tuesday, May 27, 2008 (4 comments)

Reports from South Africa Focus on Crime and Ignore History In the rural areas of Africa the people's lives and histories revolve around their communities and connections with people, the land and tradition. To people living in Africa, white and black alike, the land is not exotic, wild or foreign, it is "home." And home does not always provide safety and comfort.
Sunday, August 12, 2012 (1 comments)

Defining Good Rebels vs. Bad Rebels in Congo We don't want them (M23) to survive as a movement, as an ideology, we don't want to see their actions continue... there is no question about it, and there is nothing to discuss, to negotiate.
Thursday, September 13, 2007 (2 comments)

S.O.S in Eastern Congo:Magic Sticks, Corruption and Gorilla Warfare In a stunning revelation, investigators from the Innovation for the Conservation and Protection of the Environment (I.C.P.E.)-affiliated with the World Society for the Protection of Animals and supported by Animal Rights of Hawai'i-describe "a network of people who are in search for sticks that the big apes, such as those the gorillas and the chimpanzees use." Congo today is a humanitarian disaster that makes the Titanic look

Friday, July 16, 2010 (12 comments)

Mikulski Slams EPA on Dispersants: "Tighten Up So We Don't Screw Up" Sen. Barbara Mikulski (D-Maryland) asked EPA head, Lisa Jackson, if dispersants could become the "Agent Orange of the Gulf," and then opened the door to the possibility that Mikulski will subpoena the manufacturer, Nalco Holding Co. at a future date. The maker of Corexit 9500 refused to attend the Senate Appropriations science subcommittee hearing on Thursday.

Tuesday, February 9, 2010 (3 comments)

Congo's Kabila Wants Peace Without Justice; Rebel Generals Join Forces Ugandan General Gadi Ngabo is ready to move against Kinshasa. A reliable UN source today said, "General Gadi claims to control 10,000 troops in Petit-Nord. Neither Bosco Ntaganda's forces (FARDC) will stop nor will they fight against Gad's men, Bosco confirmed." The source added, "Only a go-ahead is being awaited to jointly fight Kabila's government."

Friday, July 2, 2010 (5 comments)

EPA Test for Endocrine Disruptors in Corexit Misses the Point The question any chemistry major might ask is why was a test for "endocrine disruption" the first test of choice when one would not expect 2-butoxyethanol to be an endocrine disruptor based on its chemical structure? The tests for endocrine disruption in 2-butoxyethanol were negative and that is a result one would expect. The real threats of dispersants were not addressed in this study.
Wednesday, June 27, 2012 (14 comments)

United Nations' Leaks Against Rwanda Pollute Press Pool In recent weeks, Rwanda has suffered the brunt of what can only be called a media feeding frenzy as international news organizations threw a series of "leaks," allegations, speculation, and rumor into the press pool. In what may be the most egregious violation of ethics, the United Nations leaked 47 pages of an addendum to the interim Group of Experts (GoE) report on the Democratic Republic of Congo.
Thursday, April 23, 2009 (2 comments)

Mary Chapin Carpenter Returns to the Stage to Honor Eudora Welty Mary Chapin Carpenter returns to the stage after two years and discusses art, music, friends and storytelling in honor of Eudora Welty
Thursday, February 10, 2011 (4 comments)

Haiti: Can We Find Truth in Empathy? Dying is fascinating. The living are not as interesting. And it is the living who make up the connective tissue that holds Haitian society together. Unless they are allowed to heal, Haiti cannot heal. The displaced and dispossessed are invisible because we do not look closely, preferring to hold ourselves at a safe distance
Thursday, September 2, 2010 (4 comments)

Oil Rig Incident in Vermillion Bay, Louisiana A Coast Guard spokesman said that 13 people were on the rig and that 1 person was injured and the other 12 have been accounted for. (UPDATE) As of noon CST all workers are accounted for and safe.During the last week of August 2010, production from this facility averaged approximately 9.2 million cubic feet of natural gas per day and 1,400 barrels of oil and condensate.
Thursday, November 3, 2016 (7 comments)

Winona LaDuke: "I Am Pretty Much Horrified" Winona LaDuke is outraged, and you should be also.Where is the President of the United States?
Series: Standing Rock Stands Against DAPL (43 Articles, 100827 views), Standing Rock Stands Against DAPL (43 Articles, 100827 views), Standing Rock Stands Against DAPL (43 Articles, 100827 views) (View All Series)
Monday, October 24, 2016 (3 comments)

Tribal Chairman Says Peaceful Protestors Met with More Violence at DAPL When will DOJ intervene in Morton County North Dakota? Will Obama wait until AFTER the election?
Series: Standing Rock Stands Against DAPL (43 Articles, 100827 views)

Monday, February 27, 2012 (6 comments)

UN Catches Obama Donor in Congo Gold Smuggling Scheme Obama donor, oil executive and trade representative, Kase Lawal, is now implicated by the United Nations in a gold smuggling operation in the Democratic Republic of Congo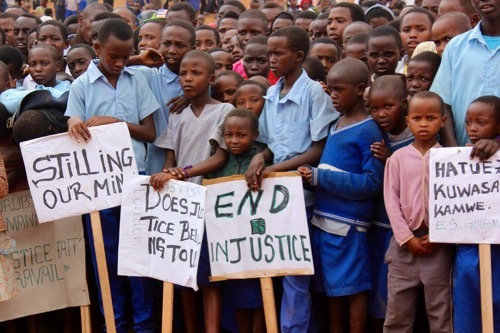 Wednesday, May 27, 2015 (2 comments)

Banyamulenge Tutsi Refugees Just Want to Go Home So, we are left with some hope and the reality that 14,000 people just want to go home to their fertile valleys. It is one thing to be displaced within your own country, and quite another to be part of a generation forced to flee from country, home and history.Yes, hope does spring eternal, but the Banyamulenge and other Tutsi refugees do not have the luxury of eternal life in this world.

Wednesday, April 6, 2011

A 'To Do' List for US Troops Now Arriving in Haiti Depending on the source, up to 300 US troops now have "boots on the ground" in Haiti in anticipation of the announcement of election results this past Monday.

Monday, December 13, 2010 (3 comments)

Are Cholera Vaccines Good For Haiti? The bottom line remains sanitation infrastructure, and if the WHO's plan to institute a cholera vaccine program that is unproven, untested and seemingly unreliable according the WHO's own studies is implemented, the result will be a panacea as far as the world is concerned.
Sunday, September 8, 2013 (1 comments)

Bakken Oil: An Elder Speaks To Power Parshall is within the boundaries of the Fort Berthold Indian Reservation--home to the Three Affiliated Tribes of the Mandan, Hidatsa, and Arikara Nations. It was obvious that the use of horizontal drilling and hydraulic fracturing to tap into the massive Bakken Oil Formation had unleashed a maelstrom of unstoppable, damaging, and unpredictable industrial development.
Series: Bakken Oil (3 Articles, 18761 views)
Monday, November 5, 2007 (2 comments)

UN Probes Congo Slaughter: What about Possible US Involvement in the Invasion of Zaire? According to eyewitnesses who have since come forward in conversations with OPED NEWS there is strong evidence that the United States was actively involved in the invasion of what was then Zaire, operating from secret bases in Uganda.
Wednesday, August 6, 2008 (7 comments)

Witness to Rape in Congo: "What is the future when the heart of the community is broken?" The BBC reports that militias are rearming in Eastern Congo in defiance of a peace accord signed in January. The humanitarian crisis is reaching epic proportions, and women and children continue to be brutalized.

Saturday, November 28, 2009 (9 comments)

UN Report on Congo: A Boeing 727 From Florida, US Stonewalling, and Gold for Dubai You gotta read the full report to believe it...Arms shipments or suspected shipments to the DRC from Spain, North Korea, Ukraine, Iran, Libya, China, Belgium, Tanzania, the British Virgin Islands and others; US stonewalling on bank and phone records and 727 purchase from Florida.
Wednesday, August 13, 2008 (9 comments)

Former MN Senator Becky Lourey: Why Not Let Moral Principles Guide Governance? Former Minnesota state Senator Becky Lourey offers a moral compass. A "lost speech" provides direction in an era of media distractions.

Tuesday, January 15, 2013 (1 comments)

US Sanctions Darken Internet in Congo Even as a journalist, I was concerned enough to seek reassurance that the mere writing about the sanctions, timelines, lobbying and disputed reports would not land me in trouble--sobering thoughts for an American citizen to have. Could I still interview members of the M23 to get their side of the story?

Sunday, June 10, 2012 (1 comments)

Interviews Discredit "Defectors" Who Say Rwanda Armed Them in DRC Judging by my mail, the genocide deniers are having their way with Rwanda. Personally, I cannot deny the suffering I have seen on both sides of that arbitrary border in the Virungas. A confidential dossier compiled by a joint verification team casts serious doubt on the HRW report that Rwanda is arming rebel movement in Congo

Friday, August 27, 2010 (6 comments)

Orange Beach AL Testing the Waters As Rumors Flow Faster Than Oil Orange Beach, Alabama has been the subject of many questions, accusations and rumors regarding the presence of Corexit components, oil, and "cover-ups" regarding the safety of the area for residents and tourists alike. So, we took a drive and spent two days in the area, interviewing activists and city officials.
Thursday, August 2, 2012 (3 comments)

United Nations Aids Congolese Army as Civilians are Bombed Congolese villagers in Kivu province provide vivid photographic evidence that United Nations is responsible for civilian casualties and that Congolese army is using UN ammunition and artillery
Monday, May 17, 2010

Voices From the Camps in Haiti: "We Don't Know What Will Happen" Someone needs to figure out where the money is going before there is a total societal breakdown here. What has become "normal" in Haiti is a cancer on the face of civilization.
Monday, June 23, 2008 (21 comments)

Floods: Army Corps Says PR Turns Babblers into Spokespersons A calculated form of disinformation played out in mainstream newspapers, radio networks, and internet sites this weekend as spin doctors acted as apologists for the U.S. Army Corps of Engineers (USACE). This planned distraction was perpetuated while massive levee failures continued up and down the great Mississippi River Basin

Friday, July 9, 2010 (1 comments)

Winona LaDuke Pledges Help for Native Tribes Drowning in BP Oil LaDuke said, "Honor the Earth made a decision in late June to apply $l0,000 of it's resources to support Indigenous communities advocacy in the Gulf of Mexico, in this time of disasters."
Thursday, July 25, 2013 (5 comments)

Civilians Killed as Congo Government Feeds on Atrocities, Misinformation and Carnage Congolese Army (FARDC) helicopter gunships, piloted by Ukrainian soldiers from high altitudes, inflicted heavy civilian casualties near the village of Rumangabo in the eastern Democratic Republic of Congo yesterday.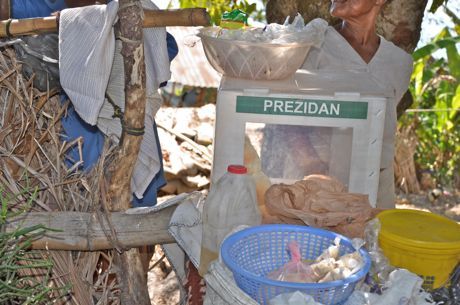 Monday, September 14, 2015 (4 comments)

What Are We Missing About Haiti in the Hillary Emails? The Fourth Estate is in foreclosure. The "who, what where, when, and why" of traditional coverage is missing. A thorough analysis of what is redacted or completely missing in the Clinton emails is not forthcoming, and the real scandal resides in politically motivated reporting. It is time that the press wipe themselves clean of political bias and stop shouting about the paper tiger of wiped servers.
Series: Haiti Elections (3 Articles, 3051 views)
Friday, September 27, 2013 (3 comments)

Native Riders Protest Enbridge Alberta Clipper Pipeline This Sunday, Anishinaabe horseback riders will ride across 1855 treaty lands to draw attention to a proposed expansion of a tar sands pipeline by Enbridge.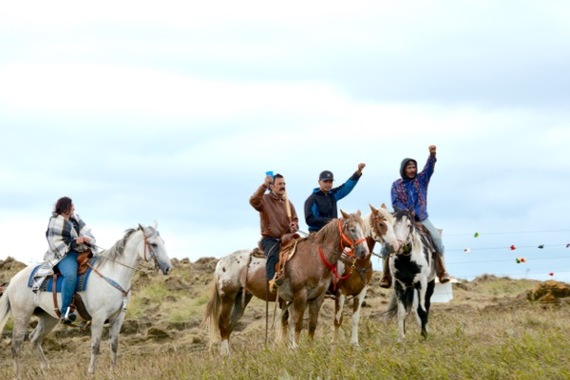 Monday, September 12, 2016 (10 comments)

North Dakota's Bloody Saturday, Prayer and Judicial Relief for the Sioux Nation This language from DOJ is hardly a ringing endorsement of the Sioux Nation's claim for environmental protection and historical preservation.
Series: Standing Rock Stands Against DAPL (43 Articles, 100827 views)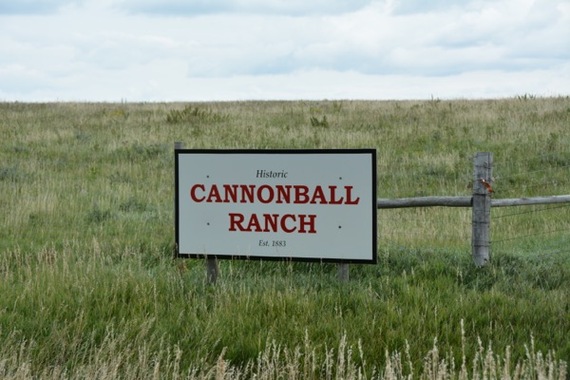 Friday, September 23, 2016 (15 comments)

Sacred Burial Grounds Sold to Dakota Access Pipeline The sale puts additional mapping of spiritual sites essential to tribal identity in jeopardy. Adding to the insult and uncertainty, there is a 1500-foot easement on either side of the property, according to protest spokespeople.
Series: Standing Rock Stands Against DAPL (43 Articles, 100827 views)
Thursday, August 31, 2017 (2 comments)

China Ready With $4.7 Billion to Invest in Haiti China is expanding its influence in the Caribbean. Will this help or hurt Haiti. Teh devil or the angel is in the details
Sunday, January 9, 2011

Think Tank Report: Haiti's Election "Fatally Flawed" Today, Sunday January 9,The Center for Economic and Policy Research (CEPR) has released a report of its independent recount of vote tally sheets from Haiti's November 28 election. CEPR supports claims from candidates, the Haitian press, and other observers that the election was plagued by fraud.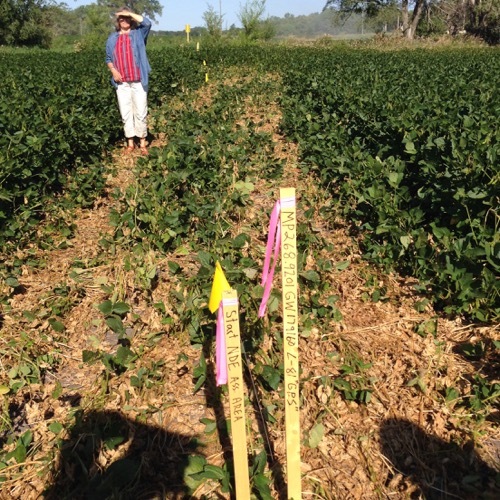 Thursday, August 13, 2015 (2 comments)

Enbridge Wins Round One in Lawsuit Against James Botsford James Botsford was beaten but unbowed as he stood in the lobby of the Grand Forks County District Courthouse, his wife Krista at his side. North Dakota Pipeline Company LLC (NDPL) had sued the couple for the right to an easement over his farmland located twenty miles from where he stood. Botsford's land is a lynchpin in the proposed $2.6 billion Sandpiper Pipeline.
Series: Searching for the Sandpiper (7 Articles, 9468 views)
Monday, March 29, 2010 (3 comments)

Haiti: Public Health Crisis Looming and Where is Media? The rainy season is about to hit earthquake-ravaged Haiti. The meteorological forecast for next week calls for thunderstorms beginning this Wednesday, lasting at least through the following Tuesday, and Dr. Jim Wilson is worried.

Wednesday, January 13, 2010

Frigid Florida Waters Decimating Fish and Turtles The extreme cold that has most of the nation in the deep freeze has filtered down into the Sunshine State where unusually cold water temperatures are injuring and killing thousands of animals statewide, including at least 2,000 sea turtles and uncounted fish.
Monday, February 16, 2009

Open Letter to Time Magazine on Ben Affleck and Congo The first thing that assaults credibility is the description of the landscape as a "bucolic jungle." Eastern Congo is not a "jungle," it is forested in some areas, and it is certainly not "bucolic."
Thursday, May 24, 2012 (3 comments)

Can You Hear Them Now? Congo M23 Rebels Tell Their Story The bottom line political reality is that M23 wants to tell its story, and it is an account that deserves international attention and investigation. All one has to do is ask.

Thursday, January 24, 2008 (33 comments)

Elie Wiesel: Please Help Us Write about Gaza and Israel It is unconscionable that Israel would turn its chokehold blockade of Gaza into a full-scale lockdown of all food, water and humanitarian aid. Bowing to international pressure instead of the pressures of morality, Israel on Tuesday permitted shipments of cooking gas and fuel to power Gaza's one power station.

Wednesday, November 10, 2010 (1 comments)

Haiti: Ground Truthing Cholera in Mirebalais Why was the Nepalese contingent of the United Nations "Occupation Force" in Haiti illegally blocking a certified journalist from walking about near their camp while still on public Haitian soil? could it be that they have something to hide? Sure looks like it.
Wednesday, August 1, 2007 (4 comments)

Deconstructing Newsweek and the Gorilla Killings in Congo Newsweek's coverage of the gorilla killings in Congo not journalism-it is more of a public relations fabrication serving as both a fundraiser and cheerleader for Wildlife Direct-and its backer and board member Walter Kansteiner. The Congo rangers trained by Wildlife Direct are mostly outsiders with no ties to the local communities around the park. In a place like Congo, this ethnic influx is tantamount to a foreign invasion.

Monday, June 14, 2010 (4 comments)

British Petroleum Rebuffs Better Boom Barrier The boom material used by British Petroleum to contain the massive river of oil that it flowing into the Gulf of Mexico is not working. So, ask yourself why BP is unwilling to use a product that seems far superior to the bloated, filthy, broken "sausage" absorbent boom that is washing up along miles of sensitive marshlands on the Louisiana Coast.

Thursday, June 3, 2010 (2 comments)

How Foreign Aid Is Ruining Haiti's Health Care System The infant with the withered arm is Haiti. She is struggling in all of her suffering to wave the flies of foreign interference, hubris, and foreign aid feeders away from her face. For all of the "attention" and "aid" offered to Haiti, she has been abandoned as surely as the infant with the damaged arm.

Wednesday, November 11, 2009 (5 comments)

Ashley Judd: Please, Population Control is Not the Answer for Congo Ashley Judd's op-ed in USATODAY drove me to the Tao Te Ching before my head exploded. In another example of celebrity naiveté falling prey to the obfuscations of non-governmental organizations in Congo.
Monday, November 19, 2007 (4 comments)

Hold Presidential Debates in New Orleans, for God's Sake! We are going to get skewered for saying this, but racism and the agenda of big oil is everywhere. People are afraid to speak out and have left it to white northerners from white bread country to open the discussion. It is unbelievable, as Landry so astutely points out, that the Commission on Presidential Debates has rejected an application to host presidential debates in New Orleans!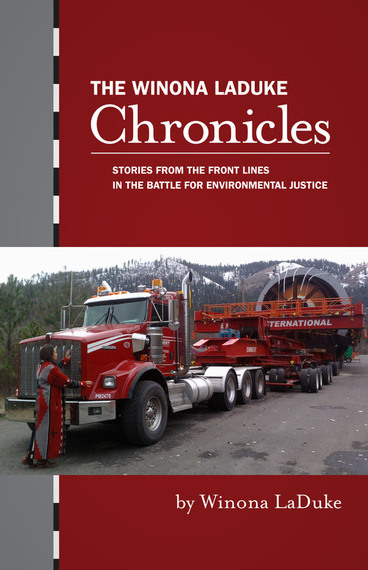 Tuesday, May 10, 2016 (6 comments)

Winona LaDuke: Stories From the Front Lines of the Modern Indian Wars Winona LaDuke's latest book reads like a prayer. These are holy words-- inspirational stories taken straight from the heart of indigenous communities throughout the world.
Tuesday, September 25, 2007

Grim News from the Democratic Republic of Congo:Mass Graves, Refugees and Ebola According to MONUC, at least 3,000 people have flooded a refugee camp near Goma in the past two days.

Monday, February 18, 2013 (6 comments)

Costa Rica's Hidden Treasure: Mystica Finding a hidden treasure in a country with no army. It is true that writers do not want to write when they are happy.
Sunday, May 6, 2007

Primate Worship? Or Depo-Privations? In the jungle of international human rights, the primate protection community and international conservation organizations can hardly be said to care a sniff for the rights of the humans who live in the environments of the great apes themselves. Viennese chimp "Hiasl" has more human rights.
Sunday, December 4, 2016 (8 comments)

BREAKING: Army Corps Denies Easement for Dakota Access Pipeline DAPL Pipeline put on hold for environmental review.and additional discussions with tribes.
Series: Standing Rock Stands Against DAPL (43 Articles, 100827 views), Standing Rock Stands Against DAPL (43 Articles, 100827 views), Standing Rock Stands Against DAPL (43 Articles, 100827 views) (View All Series)
Tuesday, August 14, 2012 (20 comments)

Pe' Sla Sacred Grounds on Development Auction Block In a race against the clock, the Sioux Nation is fighting to save Pe' Sla, one of its most sacred religious sites. Pe' Sla, located in the Black Hills of South Dakota, is the epicenter of the creation story of the Lakota, Dakota and Nakota nations. Tribal elders and spiritual leaders conduct ceremonies essential to their culture and beliefs.
Sunday, July 15, 2012 (1 comments)

"What Kind of Peace Are the Congo UN Peacemakers Keeping?" I honestly don't know what else I can say or write or do except to encourage readers to stay informed. We owe it to Agathe, since we paid for the gunship that killed her.
Tuesday, January 18, 2011 (1 comments)

Breaking: "Baby Doc" Duvalier in Custody. Preval's Distraction? t approximately 10:15 EST Haitian Police Commissioner La Croix, government commissioner Aristidas, and Judge Ambroise Gabriel converged on Room 303 of the Karibe Hotel to issue an arrest warrant for former dictator Jean-Claude "Baby Doc'' Duvalier.

Thursday, August 23, 2012 (2 comments)

Pe' Sla Sale on Hold but Sacred Land Still at Risk Update: A message on the auction house's website on Thursday afternoon says the land sale of Pe' Sla has been cancelled at the owners' direction. The auction house said they had no comment.

Friday, June 27, 2014 (1 comments)

North Dakota Culture of Silence Opens the Door Wide for Big Oil Are we collectively opening the door to unbridled oil exploration when we do not question intent or at the very least demand information on infrastructure? Are we a generation of unwitting guides, leading the way to the destruction of our culture and way of life?
Series: Searching for the Sandpiper (7 Articles, 9468 views)

Sunday, March 21, 2010 (4 comments)

REPORT FROM HAITI: Time for an NGO Police? Meet Canadian Doctor Tiffany Keenan, who has almost single-handedly turned the medical relief situation around in one area of Haiti.
Friday, April 17, 2015 (13 comments)

Obama Ignores Atrocity and Tells Congo: Keep Up the Good Work A mountain of CLA reports confirm that Congo is more than a failed state, aided and abetted by the blind eyes of the international community, the USA, the State Department and our President. Congo is a cauldron of misery, blood and greed, stirred by the worst humanity has to offer.
Thursday, January 20, 2011 (8 comments)

The Return of Duvalier: Haiti's Denouement? The story of the unexpected and shocking return of former Haitian dictator Jean-Claude "Baby Doc" Duvalier on Sunday, and the spectacle of his questioning by Haitian authorities on Tuesday, has as many subplots as a Greek drama.
Thursday, October 25, 2007 (3 comments)

New Orleans Not Resting Easy Two Years Post Katrina This writer wants desperately to tell you the story of this place where people ask me if they are still part of the United States. She has fallen in love with the people, the ambiance and the craziness that drives some away and makes others even more determined to stay. New Orleans and all of southern Louisiana is a sight to behold.
Tuesday, October 9, 2007 (1 comments)

General Nkunda Makes His Move in Virunga: Perhaps a Good Thing? Nkunda has always been an enigma. It is true that remnants of the Interahamwe genocidairres infest regions of eastern Congo. So do innocent Hutus and Tutsis alike. One must separate the civilian population from the armed militias when speaking about this region and not paint a false portrait with a brush soaked in the colors of ethnic tensions and multi-national interests.

Sunday, June 21, 2009

Ticketmaster/Echomusic Abandons Artist's Websites Fans of up to 200 mid-level artists and lower tier musicians hosted by Nashville's Echomusic who went to check out touring schedules on their websites in the last few days may have found a darkened site or just a note that the site was under reconstruction.

Wednesday, September 1, 2010 (1 comments)

Bill Clinton Puts Influential Muscle Behind Agriculture In Haiti Clinton has a personal stake in Haiti's agricultural projects, resulting from his regret over policies that basically pushed Haiti to accept subsidized US imports (rice) at the expense of Haiti's agricultural infrastructure. How do we know? He said so.

Wednesday, October 30, 2013 (2 comments)

Will UN's Samantha Power Cleanse Congo with Her Tears? What is going on in eastern Congo? Do we believe the UN, or do we look to the root causes of the conflict? Is Samantha Power the only western diplomat who gets it?
Thursday, June 26, 2008 (7 comments)

Floods: New Orleans Keeping an Eye on 17th Street Levee Tim Doody has his hands full right now trying to seat an independent review panel to look at leaks on the 17th street drainage canal that failed catastrophically during the aftermath of hurricane Katrina, flooding much of New Orleans.
Sunday, November 27, 2016 (3 comments)

Army Corps to Evict Oceti Sakowin Camp on December 5 In a shocking but not entirely surprising move, given the escalation of violence at the Oceti Sakowin Camp, The United States Army Corps of Engineers (USACE) has issued what amounts to an eviction notice to Tribal Chairman Dave Archambault.
Series: Standing Rock Stands Against DAPL (43 Articles, 100827 views), Standing Rock Stands Against DAPL (43 Articles, 100827 views), Standing Rock Stands Against DAPL (43 Articles, 100827 views) (View All Series)
Friday, December 9, 2016

Court Battle Over The Dakota Access Pipeline Continues Into the New Year The Judge's Decision moves the arguments into the New Year, with possible decisions coming at late as February. However, the Judge noted that any decision he might make could become moot when Donald Trump takes office in January.
Series: Standing Rock Stands Against DAPL (43 Articles, 100827 views), Standing Rock Stands Against DAPL (43 Articles, 100827 views), Standing Rock Stands Against DAPL (43 Articles, 100827 views) (View All Series)

Saturday, November 13, 2010 (2 comments)

Haiti:Tracking Deadly Cholera Through the Central Valley Haiti is facing an uncontained crisis. It is eleven months since the January earthquake, and the streets are still filled with garbage and rubble, the camps are filthy, and cholera will ultimately have its way.

Sunday, June 3, 2012 (1 comments)

UN: No Evidence Rwanda Supported M23 Rebels in Congo The United Nations on Wednesday confirmed 11 Rwandans had been recruited to join army mutineers in the neighbouring Democratic Republic of Congo, but said there was no evidence the Rwandan government played any role.
Monday, December 10, 2007

HUD Huffing and Puffing to Blow Down NOLA Public Housing by Christmas The ghost of hurricane Katrina is blowing through New Orleans this week as activists try to put the brakes on Housing and Urban development (HUD) plans to bulldoze thousands of low-income apartments in New Orleans.

Thursday, July 29, 2010 (5 comments)

Reality Flyover at Macondo Wellhead: Oil Is Still There Folks Our featured NASA pilot, Bonny Schumaker, took NBC up for a tour of the oiled waters yesterday. NBC is taking the lead now and stressing that the oil has not disappeared, it is just hidden. See the report here
Saturday, June 7, 2008 (5 comments)

LGBT Forum Provides Low Point of Day Two at NCMR Coverage of Gay and Lesbian Issues falls far short at NCMR
Tuesday, September 13, 2016 (5 comments)

Hawaiian Ohana Travels to Support Sioux Nation Hawaiian indigenous leader Pua Case and her Ohana travelled from the Big Island to support the Standing Rock protest against the Dakota Access Pipeline
Series: Standing Rock Stands Against DAPL (43 Articles, 100827 views)

Monday, September 28, 2009

Did Saint Dian Fossey Predict Genocide? I can't wait to read Margaret Atwood's new book, The Year of the Flood. My motives are somewhat narcissistic. Over the weekend I noticed a huge spike in hits on my mostly dormant web page. At the same time, a forgotten article written two years ago about Dian Fossey and a spate of gorilla killings in Congo was enjoying resurgence over at OEN News.
Wednesday, November 21, 2012 (9 comments)

Goma Falls and US Responds With Weasel Words The people of Goma and the dispossessed of eastern Congo are weary of conflict and feel abandoned by their government. They want protection and rule of law and M23 is offering that tantalizing possibility.
Monday, February 28, 2011

Samia Salomon: A Central Pillar of Haiti's Community Journalism Network Do we need foreign correspondents when there are trained journalists in-country? Who can best tell the story? Who understands Haiti better than a Haitian journalist? Who can tell the story of women in Congo, Iraq, or China and Tibet better than Chouchou Namegabe, Atwar Bahjet, and Tsering Woeser. What does it mean, exactly, to be a feminist journalist in Haiti?
Thursday, December 6, 2007 (10 comments)

Baghdad on the Bayou Redux: Wasting the Wetlands It was not a hurricane named Katrina that wrecked the city of New Orleans.

Sunday, December 27, 2009 (5 comments)

Save Congo: Send Hillary Clinton AVATAR So, what would happen if Secretary of State Hillary Clinton made good on her expressions of solidarity with the Congolese, and actually used her power to do something?

Wednesday, July 21, 2010 (4 comments)

BP Oil Pollution Produces Pressure for Poor Water and Air Analysis Are the waters off the coast of Louisiana clear of public health hazards? Or was the opening of recreational fishing due to pressure from the recreational industry as well as the specter of lost income? The end result is that sport fishermen may be relying upon a visual inspection of the water and a smell test.
Thursday, May 8, 2008 (1 comments)

Mr. Bill (Oh No!) Takes on Big Shell Oil at Jazz Fest Free speech challenges Big Shell Oil in the skies over New Orleans' Jazz Fest
Sunday, April 4, 2010

Naomi Campbell Bails Out of Haiti Fearing Malaria While Infants Remain in Peril Naomi Campbell has reportedly postponed a planned trip to Haiti following an outbreak of malaria in the earthquake-ravaged country. The only difficulty is that there is no outbreak of malaria in Haiti now, but there are far more dire warnings of increases in infant diarrhea that are being ignored.
Wednesday, April 25, 2007 (2 comments)

More "Regime Change" as Bush Outs "Terrorists" in Somalia Machine gunfire, mortars, rape, disease and more are plaguing the African nation of Somalia, and civilians are taking the brunt of yet another mess created by the United States.
Thursday, August 7, 2008 (4 comments)

New Orleans Musicians Unite: Obama and McCain Flee from YouTube; Landrieu Goes to the Mat In a stunning lack of sensitivity to the biggest natural disaster this country has faced in recent memory, neither Senator Barack Obama nor Senator John McCain have committed to a debate in New Orleans about Louisiana coastal wetlands restoration and hurricane recovery.
Wednesday, November 21, 2012 (2 comments)

Populist Revolution in Congo? Can the Genie Be Returned to the Bottle? Is a Congo Spring in the making?
Monday, October 30, 2017 (3 comments)

Will Nikki Haley's Tears Flow into a River of Compassion for Congo? We can only hope that the recent bloody news from Goma, combined with Haley's emotional visit to the Mungote Camp in Kitchanga, translates into a river of compassion. News reports in the US mainstream focused on Haley's difficult visit with rape survivors and her first-hand look at the atrocious conditions in an IDP camp of 15,000 located 100 kilometers (60 miles) north of Goma.

Sunday, February 10, 2008 (11 comments)

Is Nothing Sacred, Nothing Holy in Hawaii? Development on Maui will desecrate the graves, homes, and remnants of the ancient Hawaiian villagers, and by doing so, the hearts, hopes and symbolism of a society that is in great danger of fading from existence.
Friday, February 27, 2009

Louisiana's Landrieu Calls for Resignation of FEMA Chief of Staff Now, the ghosts of hurricanes past and the specters of hurricanes future are blowing through New Orleans and the Mississippi Delta as hearings and investigations reveal massive foul-ups in the FEMA offices in New Orleans
Saturday, January 20, 2007

Man Bites Gorilla Is News, Not Man's Inhumanity to Man General Laurent Nkunda issues statement denying involvement in gorilla killings in DRC, while his troops continue to control areas where gorillas were killed. Media sensationalizes accounts of gorilla killings while ignoring human suffering.

Sunday, July 13, 2014 (3 comments)

Following the Sandpiper: Pipelines As Modern Trade Routes Will we, as a nation, fall prey to "treaties" promising us riches beyond belief that big oil dangles? Will Congress and our President also lie to us, just as Jefferson did? Will we wrap ourselves in oil and drown in the salty byproducts of fracking while we watch towns burn from train explosions and die of thirst after our aquifers are poisoned?
Series: Searching for the Sandpiper (7 Articles, 9468 views)
Sunday, May 27, 2012 (4 comments)

Mountain Gorillas Again Used As Pawns in Western Propaganda War There is great pressure now from the Congolese government, Rwanda, China and other robber barons of the Congo to quell the M23 rebellion. Suggestions that more gorillas may be killed will certainly galvanize public opinion against the M23. Once again, the gorilla population is being used in what looks like a propaganda war in the British press.
Tuesday, March 31, 2009 (4 comments)

Elephants and Ivory: A Tale of Human Greed Exposed John Frederick Walker functions as a "memorist," with his soul rooted in centuries past, as he begins his tour de force examination of the history of ivory, humankind's lust for this exquisite treasure, and the demise of the elephant and human decency in the process of this unholy quest.

Friday, October 22, 2010 (2 comments)

Haiti: Cholera Outbreak Metaphor for No Accountability Our and Haitians' worst fears are beginning to materialize, that the totally UNSAT living conditions of well over a million Haitians have put them at risk for a serious disease outbreak. In fact cholera has begun to spread, so now it will take a concerted international health effort to prevent this from becoming a deadly epidemic. And then something real must be done for Haitians to get them out of these fetid conditions.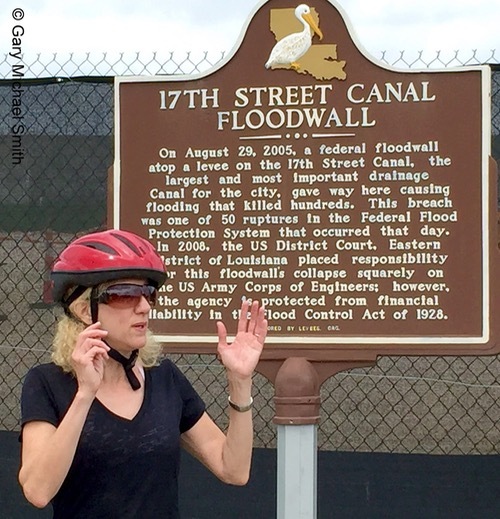 Saturday, June 13, 2015 (1 comments)

Ten Years After Katrina: NOLA Can Finally Throw Off the Cloak of Shame he flooding of New Orleans was not due to political pressure put on the Army Corps of Engineers by the OLB. The answer is profound in its simplicity and found in the details of an engineering study. Human error, subsequent finger pointing and the inability of the Army Corps to admit mistakes, contributed mightily to the post catastrophe suffering of the citizens of New Orleans.

Saturday, January 23, 2010 (3 comments)

Academia vs. Reality: Data Bomb Crushes Mortality Numbers in Congo In a phone conversation today, the Human Security Report editor, Dr. Andrew Mack, categorically denied that he stands behind a media-attributed death toll number of 900,000, which is far below accepted estimates of 3 to 7.5 million souls lost. "What we are really saying in our methodology argument is that no one knows the correct figure," Mack said.

Sunday, January 31, 2010 (3 comments)

"Bhutto:The Film" Offers Heartbreaking and Thought-Provoking History Lesson Bhutto: The Film was one of sixteen documentaries selected for judging at the 2010 Sundance Film Festival in Park City, Utah. Entertaining, compelling and heartbreaking, Bhutto did not "win" at Sundance, but in this case winning is certainly not everything.
Tuesday, June 17, 2014 (2 comments)

North Dakota Land and Water in Peril We agreed that oil exploration and extraction in the Bakken Formation was taking a mighty toll on indigenous and white communities alike. The stark difference was that white residents of North Dakota seemed to be rolling over to the inevitability of big oil and its impact upon the social, political and environmental landscapes of their communities.
Series: Searching for the Sandpiper (7 Articles, 9468 views)

Wednesday, April 9, 2008 (9 comments)

Falun Gong "Disappearing by Thousands" Congressman Dana Rohrabacher (R-CA) said in a recent speech, "China is the "world's worst human right's abuser," and added that Falun Gong practitioners are "disappearing by the thousands."

Wednesday, March 14, 2012

Film "Arise" Shows Power of Women to Heal the Earth The women of Arise are called by destiny to protect the earth while at the same time utilizing earth's bounty for the nourishment of life and community. Living on the earth responsibly requires partnership. One must replenish what one uses in a spirit of respect and stewardship. There is no longer room on the planet for narcissistic caretakers whose self-absorption and greed is sucking the life from our planet.

Friday, August 13, 2010 (11 comments)

Women Artists Defy Gulf Oil Tragedy Their art incorporated individual acts of defiance against the atrocity of BP's negligence, and in the process of creating these bold acts of emotional insubordination they brought forth hope, as women often do in their roles as healers and life-givers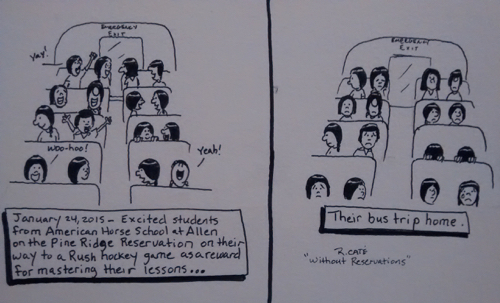 Wednesday, February 4, 2015 (13 comments)

Reservation Kids Doused With Beer at Hockey Game Did students and staff from the American Horse School on the Pine Ridge Reservation deserve to have beer thrown on them and suffer additional verbal abuse by a group of grown and presumably drunk men at a hockey game? Should a ten-year-old native child be expected to assimilate a threat of "go back to the reservation," because an abusive white man accused him or her of not standing during the National Anthem?
Saturday, April 23, 2011

Violence Erupts in Wake of New Election Shenanigans in Haiti Haiti's newly elected president, Michel Martelly, has requested that the international community "not recognize the results of the Parliamentary elections" in press release issued late Friday night. Martelly charges that vote tabulations for senators and deputies who were leading in the polls were excluded in favor of candidates representing the ruling party, INITE.

Thursday, November 15, 2012 (1 comments)

Ojibwe Creation Symbol Desecrated by Minnesota Wolf Hunt Despite lawsuits and public opposition, wolf hunting began in Minnesota on November 3. The Minnesota Department of Natural Resources (DNR), with the full support of Minnesota Gov. Mark Dayton (D), offered 6,000 licenses to kill 400 wolves. As of now, 109 wolves are dead.
Monday, October 22, 2012 (1 comments)

Last Real Indians' Tribute To Russell Means Chase Iron Eyes of Last Real Indians offers this moving tribute to American Indian activist Russell Means, who led the Second Battle at Wounded knee in 1973.
Monday, September 16, 2013 (2 comments)

Arms and the Man: "The French Army Watches Over Your Safety" What was the truth behind Operation Turquoise, and how much did Herve Ladsous know in 1994?
Series: Who Is Herve Ladsous? (2 Articles, 3453 views)

Wednesday, April 7, 2010 (1 comments)

Remembering the Rwandan Genocide Sixteen Years "After" I almost forgot. How could I forget? My friend and cinematographer Noel Donnellon who has worked in Congo and Rwanda reminded me that my friends in Central Africa were in mourning. They will be in mourning for all of April. But I forgot.
Thursday, December 13, 2007 (1 comments)

Baghdad on the Bayou: Cyril Neville Talks About the Threatened Projects and Losing the Home He Loves Cyril Neville talks about New Orleans..."the city I love."
Monday, March 26, 2007 (3 comments)

"You Cannot Eat Propaganda, and You Cannot Eat Hope..." Nearly 4 million people have died from hunger and disease in DRC in an unreported war which has raged since 1998. The UN Mission in the Democratic Republic of Congo (MONUC) is reporting that over 100 people were killed in the capital city of Kinshasa in two days of heavy fighting that ended Friday. Try to find this story in mianstream media.

Saturday, January 21, 2012 (2 comments)

Did Media Collude With Rwanda to Set Up Congo General Laurent Nkunda? The United Nations High Command on Refugees issued a press release today saying in part that renewed violence variously involving "government troops, FDLR forces, and local defence groups in the Democratic Republic of Congo's volatile eastern region has forced over 100,000 civilians out of their homes since late November." Attacks in Shabunda have displaced some 70,000 people since November.Nkunda can't be blamed for this.

Thursday, April 9, 2009 (2 comments)

DRC: Nkunda Languishes While Rwandan Rebels and Regular Congolese Army Rape and Maim 250,000 people who were living in their homes before the arrest of Nkunda are now displaced, rape and murder is on the rise, Nkunda, a man with no warrants against him, languishes in detention in a corrupt Rwandan court system, Kabila rules Congo in spite of extreme human rights violations, and a man wanted by the Hague, Bosco Ntaganda is in charge of troops in eastern Congo.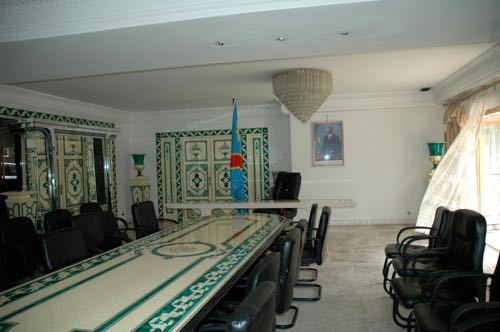 Tuesday, January 27, 2015 (3 comments)

Psychopathic Politics in Congo Buries Opposition Kabila had telegraphed his intentions while he was carefully grooming the international press, NGOs, and filmmakers to ignore his pathological behavior against the opposition. Kabila successfully triangulated his relationships in order to justify vilification of anyone who successfully protested his regime.

Friday, May 7, 2010 (5 comments)

River of Oil Impacting People and Wildlife The U.S. Fish and Wildlife Service (Service) has closed the Breton National Wildlife Refuge to public entry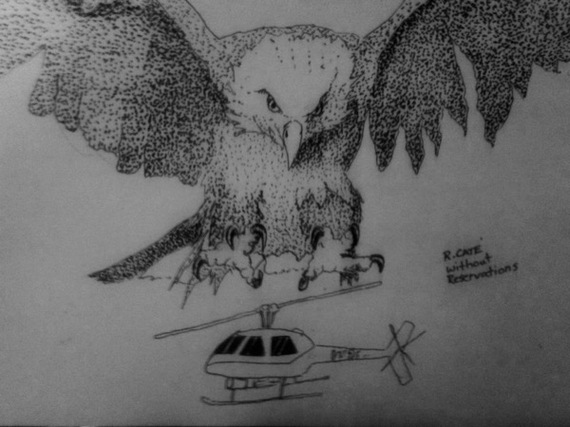 Monday, October 3, 2016 (4 comments)

Helicopter Allegedly Hired by North Dakota Authorities Found Flying in Violation of FAA Rules For the past several months, protesters have been harassed and frightened by frequent low-altitude helicopters and fixed-wing aircraft flying surveillance over them. Two such surveillance helicopters are Bell Ranger 206B helicopters.
Series: Standing Rock Stands Against DAPL (43 Articles, 100827 views)

Sunday, June 27, 2010

Journalist Murdered and Independent Press Under Attack in Rwanda The killing of Rugambage was not the first incident of violence against journalists. In February 2007, a group of assailants attacked the independent newspaper Umuvugizi's editor, Jean-Bosco Gasasira, in a near fatal incident outside his house, after he spoke out at a presidential news conference about the harassment of journalists. No one has been brought to justice for the attack.
Monday, August 29, 2016 (3 comments)

A Native Pediatrician Talks About the Protest at Standing Rock Dr. Sara Jumping Eagle of the Standing Rock Sioux Reservation speaks eloquently of the reasons behind the protest of the North Dakota Access Pipeline. KOLC-TV did the filming. Jumping Eagle works at the government hospital on the reservation and is a graduate of Stanford University.
Series: Standing Rock Stands Against DAPL (43 Articles, 100827 views)
Monday, November 19, 2012 (1 comments)

BREAKING: M23 Declares Ceasefire as Goma Reports "Fear Was Total and the Sky Was Black" Before considering an analysis of the situation and reports from the United Nations and M23, here is an email from a civilian Congolese citizen who lives in Goma. Readers looking for an unfiltered and unbiased account will find it in his words.
Thursday, April 17, 2008 (5 comments)

Flood Warnings in New Orleans--The Rest of the Story Hurricane Katrina was the kill, but the water never relents-always moving, sometimes retreating, forever on the move. This week the National Weather Service issued a flood warning for New Orleans as record snow melts and spring rains flowed into the Mississippi River Basin.
Tuesday, May 9, 2017 (2 comments)

Did Murdered U.N. Expert Unknowingly Tell Her Killers How to Find Her? The orders to kill villagers in Febraury came from high up the chain of command, and by his denials and blame directed at a "roughly edited" videotape, DRC spokesman Lambert Mende was introducing the possibility of culpability. Did Mende videotape and stage the killings of the UN experts.

Wednesday, March 11, 2009 (1 comments)

The Monkey's Pawn: Monkey Misery Outshines Human Misery in Louisiana's Delta The fate of monkeys and apes at the New Iberia Research Center has preempted stories of human misery in rural Louisiana's rural back country

Friday, February 13, 2009 (3 comments)

Alison Des Forges, Leading Rwanda Expert Killed in Plane Crash Dr. Alison Des Forges, was killed in the crash of Flight 3407 from New York to Buffalo on February 12, 2009. Des Forges, senior adviser to Human Rights Watch's Africa division for almost two decades, dedicated her life to working on Rwanda and was the world's leading expert on the 1994 Rwanda genocide and its aftermath.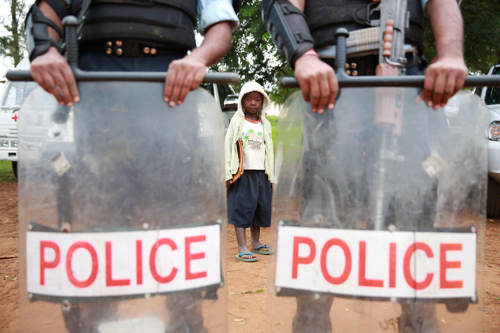 Friday, December 19, 2014 (14 comments)

UNHCR Finally Speaks Out on Beni Massacres in Congo he United Nations High Commission on Refugees (UNHCR) held a briefing in Geneva early this morning and condemned the ongoing massacre of civilians in the Beni area of eastern Congo. It is about time. Atrocities have been ongoing since October
Saturday, December 30, 2006

Christmas Charities Got Your Goat? Charitable donors want to see the biggest piece of the NGO pie going to program services-but pie charts can be misleading.
Sunday, June 3, 2007 (4 comments)

Gorillas and the Myths Why are mainstream media so loathe to demystify the myths of African savages? Don Imus was crucified for racist comments that pale compared to what conservation organizations are saying about villagers in the Democratic Republic of Congo who are fighting starvation. Allow them to plant some maize in the Virungas, for gods's sake.
Wednesday, June 18, 2008 (3 comments)

Louisiana Senator Mary Landrieu Comments on Flooding in the Midwest United States Senator Mary L. Landrieu, D-La., today made the following statement on flooding in the Midwest. Sen. Landrieu is chairman of the Homeland Security and Governmental Affairs Disaster Recovery Subcommittee.
Saturday, October 11, 2014 (3 comments)

Indian Country: Big Oil and Inter-Generational Trauma When Winona LaDuke asked me to take a look at a piece she wrote for Indian Country Today this week, I knew immediately that her perspective needed an audience that Indian people often have difficulty reaching.
Thursday, July 19, 2012 (1 comments)

AFRICOM and MONUSCO Ignore Civilian Atrocities in Walikale: Is Oil the Reason? Médecins Sans Frontières (MSF) announced yesterday that it is forced to suspend its medical activities in the Walikale area of The Democratic Republic of Congo despite a malaria outbreak. Radio Okapi reports that Mai Mai militiamen forced hundreds of people to abandon their homes and flee into the bush. MONUSCO and Congo Army are failing to protect civilians.

Monday, October 22, 2012 (2 comments)

Take a Break from Politics and Listen to a Working Girl's Guitar While not exactly "obscure" in the sense that Patti Smith writes about, Flores has certainly been overlooked in an evolving music business that has streamlined label rosters to include only the most commercially viable artists. In fact, Flores honed her considerable talent at North Hollywood's Palomino Club (think country music west) in the '80s following the leads of Linda Ronstadt, The Flying Burrito Brothers ...
Friday, May 15, 2015

Sacred Land Film Project Premieres Sunday on PBS This Sunday, May 17 at 9 pm ET, the PBS World Channel will begin its national broadcast of Standing on Sacred Ground, starting with "Pilgrims and Tourists." The next three episodes will run weekly on Sundays at 9 pm with "Profit and Loss" on May 24, "Fire and Ice" on May 31, and "Islands of Sanctuary" on June 14.
Wednesday, July 21, 2010 (3 comments)

Rwandan Elections Rigged with Fear As Opponents Murdered Just when it seemed that Secretary of State Hillary Clinton was going to hold all central African dictators' feet to the fire, the silence of the United States is offering tacit approval to the Kagame regime and elections that are being rigged with fear.
Thursday, August 16, 2007 (1 comments)

Kong Six: Mapping the Road to Tayna "There is too strong of a linking of funds to geographic areas without adequately linking them to existing governance regimes. Specifically, this led several observers to characterizing the landscape grants as "pork" for the conservation movement with minimal CARPE ownership by national governments."--The Weidemann Consortium, 2006
Monday, March 18, 2013 (2 comments)

US Embassy Accepts Surrender of Warlord Bosco Ntaganda Wanted International Criminal Court (ICC) warlord Bosco Ntaganda has walked into the United States Embassy in Kigali, Rwanda and surrendered to US authorities.
Friday, December 23, 2011

Congo Community Faces Christmas Assassinations and Issues Plea for Help Two days ago Radio Okapi reported 7 people were slaughtered by the FDLR in the Groupement of Ikobo, Banyanga Sector , Walikale Territory. These were targeted assassinations, telegraphed in advance.
Monday, September 24, 2007 (4 comments)

VOICES FROM CONGO: "What pain! We do not know where we are going. What is this war?" "You can't image how I felt. It was like you are in a desert dying with thirst and suddenly you have some one in front of you handing you some water, just to lift it up to have a drink, to find it was an empty container. This is how I suffered."
Wednesday, October 24, 2007

Human Rights Watch Details "Horrific" Crimes in DR Congo Province Amid ongoing violence in Democratic Republic of Congo's Nord Kivu province, Human Rights Watch (HRW) issued a one hundred page report denouncing "horrific" crimes perpetrated there against civilians.
Thursday, June 12, 2008 (8 comments)

The Song My Paddle Sings It is not easy to paddle your own canoe

Saturday, December 25, 2010

"Ayiti Kale Je" Video Offers Fearless Look at Haiti's Christmas Cholera If reading about Haiti's cholera epidemic is your cup of tea on Christmas Eve, sensationalist news coverage of lynchings of voodoo priests will top your Google search. UPI, Reuters, Agence France-Presse and others are reporting that 45 Vodun (the uninformed term it "voodoo") priests were killed by angry mobs allegedly blaming them for the spread of cholera.
Saturday, July 27, 2013 (6 comments)

I Want a Face Transplant from a Dead Congolese Woman It is just a face. It has no skull structure, no bones, and no body to give it context because it was peeled from her skull by a Ukrainian pilot working for the Congolese Army. Afraid to be hit by enemy fire, he was flying too high to identify military targets.
Tuesday, January 22, 2008

Journalist Jailed in Congo for Investigating Mining Sectors Investigative journalist Maurice Kayombo has been behind bars In the Democratic Republic of Congo since January 9 on charges of "blackmail and bringing (the mining) authority into disrepute," according to Journalists in Danger and the International Federation of Journalists.

Tuesday, October 12, 2010

DR Congo: War Criminal Ntaganda and Rwandan Security Agents Accused of Assassinations HRW says that Ntaganda's victims are family members or former supporters of the Tutsi rebel leader General Laurent Nkunda, whom Ntaganda ousted from the leadership of the National Congress for the Defense of the People (CNDP) rebel group in January 2009 with the help of military authorities from nearby Rwanda.
Thursday, August 22, 2013 (1 comments)

UN Sanctions Committee Investigates Congolese Writer's "Genetic Signature" Imagine the Congolese poet's shock and fear when she received a letter from "SECO" demanding to know about her "relationship" with the M23 rebel leader Colonel Sultani Makenga. Her crime? She wrote a poem in an ethnic language and posted it on her Facebook Page.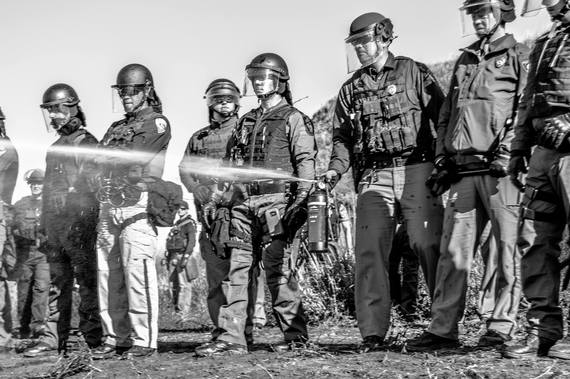 Friday, November 4, 2016 (2 comments)

Morton County Sheriff Blames USACE for Police Violence at Standing Rock as Journalist is Shot This action resulted in a journalist Erin Schrode being shot with a rubber bullet and knocked to the ground. She accidentally filmed herself being shot while she was interviewing a water protector on the far side of the Cantapeta Creek. Schrode was no where near the protectors, who were standing in freezing water to protest the assembly of riot police on sacred lands
Series: Standing Rock Stands Against DAPL (43 Articles, 100827 views), Standing Rock Stands Against DAPL (43 Articles, 100827 views), Standing Rock Stands Against DAPL (43 Articles, 100827 views) (View All Series)
Sunday, June 29, 2008 (7 comments)

Floods, Fear, Serpents and Murder Blood coagulated between the eyes of the water moccasin like the Hindu bindi as its flaccid five-foot length dangled from the outstretched arm of the boy

Monday, December 14, 2009 (4 comments)

HRW Report on Congo: Fetuses Ripped From Wombs and Children Burned Alive HRW released this report today. My lede should read: "News that will break your heart." The Congolese have experienced this since colonial days when Leopold's soldiers exacted a severed hand for each bullet spent.
Thursday, November 1, 2007 (1 comments)

Katrina Road Home Money Tied Up in Congress Katrina victims are seeds scattered by the wind to Houston, Galveston, and Baton Rouge. They are waiting for the promise of Road Home money that has been held up by an Iraq spending bill. You hear "Road Home" again and again.