Would you like to know how many people have visited this page? Or how reputable the author is? Simply
sign up for a Advocate premium membership
and you'll automatically see this data on every article. Plus a lot more, too.



Andrew Kreig (202) 638-0070 Andrew.Kreig@gmail.com
SHARE



I have 43 fans:

Become a Fan.
You'll get emails whenever I post articles on OpEdNews
Andrew Kreig is an investigative reporter, attorney, author, business strategist, radio host, and longtime non-profit executive based in Washington, DC. His most recent book is "Presidential Puppetry: Obama, Romney and Their Masters," the first book about the Obama administration's second term. The book grew out of his work leading the Justice Integrity Project, a non-partisan legal reform group that investigates official misconduct. In a diverse career, he has advocated for the powerful, and investigated Mafia chiefs, Karl Rove, and top Obama administration officials. The major "Who's Who" reference books have listed him since the mid-1990s. He holds law degrees from Yale and the University of Chicago, and a b.a. in history from Cornell. His experience includes work as law clerk to a federal judge, as an attorney at a national law firm, and as president/CEO of a worldwide high-tech trade association. The contact for interviews, lectures, and review copies is Mary Byers at Eagle View Books. The author has lectured on five continents, held research fellowships at three major universities, and appeared on more than 100 radio, television and cable news shows as an expert commentator.
OpEdNews Member for 649 week(s) and 3 day(s)
89 Articles, 16 Quick Links, 276 Comments, 0 Diaries, 1 Polls
Articles Listed By Date
List By Popularity
Page 5 of 5 First Last Back Next View All
SHARE

Wednesday, October 21, 2009
Will An Oct. 27 Hearing Make History For Your Health Rights?
To energize public support for robust health care reform, a civil rights icon and two House leaders are planning a hearing and rally Oct. 27 on Capitol Hill. Their ambitious plan is to duplicate for health care the same kind of breakthrough legal reform achieved in civil rights by 1960s marches.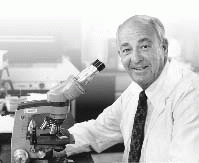 (6 comments) SHARE

Wednesday, October 7, 2009
Why Did Feds Persecute Celebrity Expert Cyril Wecht? Who's Next?
Like many government employees, Allegheny County Coroner and famed TV analyst Dr. Cyril Wecht of Pittsburgh sometimes sent faxes from his office on personal matters. In 2006, the Justice Department used his faxes for 27 felony charges, thereby forcing the Democrat's resignation after 20 years. Such cases are creating bipartisan alarm nationally among legal experts who believe that DoJ increasingly abuses its vast power
(3 comments) SHARE

Tuesday, September 22, 2009
Siegelman Blasts DoJ and Judge In 'Final' Reply Seeking Hearing
Facing a sentence of 20 additional years in prison recommended by Bush Justice Department holdovers, former Alabama Gov. Don Siegelman finally took off the gloves today against his prosecutors and the judge – and, for once, skipped any mention of Karl Rove.
SHARE

Monday, September 21, 2009
Where's Congress? Justice Dept. Whistleblower Slams Siegelman Case In Exclusive OpEd News Interview
This exclusive OpEd News interview is with Tamarah Grimes, a Justice Department paralegal working on the prosecution of former Alabama Gov. Don Siegelman before she reported in 2007 wrongdoing on the prosecution team and was fired in June after reiterating her reports to Attorney Gen. Eric Holder. OpEd News published the interviews in two parts Sept. 16 and 17, with both parts now combined for reference purposes.
(1 comments) SHARE

Monday, September 14, 2009
DoJ Assault On Siegelman Threatens Civil Rights For Many
The Justice Department is arguing that no evidence exists for a hearing on new evidence pertaining to the 2006 conviction of former Alabama Gov. Don Siegelman. The government's effort is a bad-faith attempt to keep intact dubious prosecutions nationwide that curtailed public choices in elections.
(4 comments) SHARE

Saturday, August 15, 2009
Forensic Expert Dr. Cyril Wecht Blasts Rove-Inspired DoJ Abuses
After Tuesday's revelations from Karl Rove's testimony about the mid-term firing of U.S. attorneys for political reasons, forensic expert Dr. Cyril Wecht gave a powerful, first-person account Aug. 13 of what it's like when one of the "loyal Bushie" U.S. attorneys targets a Democrat for absolute destruction.
(3 comments) SHARE

Sunday, August 9, 2009
Gagged FBI Translator Claims Evidence of U.S. Reps Bribery
Seeking to overcome years of gag restraints, former FBI contract translator Sibel Edmonds reportedly claimed in an Aug. 8 deposition that several leaders in Congress and other high-level U.S. officials were suspected early this decade of being bribed by Turkey's government.
(2 comments) SHARE

Tuesday, July 21, 2009
Did DoJ Blackmail Siegelman Witness With Sex Scandal?
The top government witness in the 2006 federal conviction of former Alabama Gov. Don Siegelman is providing new evidence that prosecutors failed to give the defense required records documenting witness-coaching. Even more explosive is a claim by government witness Nick Bailey's current employer saying that prosecutors pressured Bailey to adjust his testimony under threat of exposing a romantic relationship with Siegelman.
(1 comments) SHARE

Wednesday, June 10, 2009
Alabama Decisions Illustrate Abuse of Judicial Power
The plight of litigants who face a biased judge is illustrated by the track record of a prominent Alabama federal judge, as well by major recent decisions requiring new trials in West Virginia and Georgia courts. The track record of Chief U.S. District Judge Mark Fuller of Montgomery, Alabama shows that he continues to supervise cases compromised by his personal, financial or political interests.