Articles Listed By Popularity List By Date
Page 1 of 5 First Back Next 2 3 4 5 View All
Wednesday, September 7, 2011 (116 comments)

Obama Team Feared Coup If He Prosecuted War Crimes President-Elect Obama's advisers feared in 2008 that authorities would oust him in a coup and that Republicans would block his policy agenda if he prosecuted Bush-era war crimes, according to a law school dean who served as one of Obama's top transition advisers.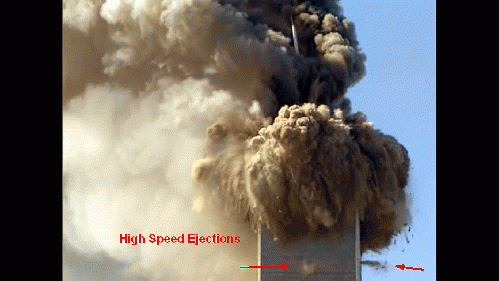 Monday, April 9, 2018 (114 comments)

Lawyers To Petition DoJ Demanding 9/11 Grand Jury Investigation of WTCs 1, 2 and 7 A federal grand jury should investigate the collapse of the World Trade Center towers during the 9/11 attacks, according to a petition that an expert lawyers group plans to file on April 10 in New York City's federal court. The 54-page petition and its 57 exhibits provide evidence that pre-installed explosives were used to destroy the three WTC buildings during the attack on Sept. 11, 2001.
Monday, November 7, 2011 (11 comments)

Cain's 'high-tech lynching' defense problem...Clarence Thomas lied GOP Presidential candidate Herman Cain describes himself as a victim of a "high-tech lynching" -- not a playboy chasing the women on his staff, as four have claimed, most recently on Nov. 7. But Cain has a larger problem, aside from Sharon Bialek, a fourth accuser who surfaced today: Clarence Thomas perjured himself when he used the slogan to defend himself in his 1991 Senate testimony

Saturday, May 21, 2011 (23 comments)

June Trial Looms As Obama DOJ Crusades Against Critics The Obama administration's shocking crackdown on government whistleblowers became more prominent this week with the New Yorker's publication of a hard-hitting article about the plight and June trial of former NSA officer Thomas Drake.

Wednesday, October 26, 2011 (9 comments)

Thomas Must Resign, Says Former Judge, Lover Author and former Senate Judiciary Committee counsel Lillian McEwen, whose memoir this year describes a five-year romantic relationship in the 1980s with Supreme Court Justice Clarence Thomas, delivers a lecture Oct. 26 calling for his resignation on grounds of corruption that is dangerous to the public.
Friday, August 17, 2012 (12 comments)

CIA Executive's Son: Agency Murdered JFK & Lover Dr. Peter Janney, a psychologist reared amongst Washington's elite in the family of a high-ranking CIA official, undertook a decades-long effort to solve one of the nation's most important murder mysteries. The result is: "Mary's Mosaic: The CIA Conspiracy to Murder John F. Kennedy, Mary Pinchot Meyer and Their Vision for World Peace."

Friday, February 26, 2016 (12 comments)

RFK Murder Cover-Up Continues After Dramatic Parole Hearing A California parole board this month rejected a dramatic plea to release the convicted slayer of 1968 presidential contender Robert F. Kennedy, thereby continuing one of the nation's most notorious murder cover-ups.
Saturday, June 23, 2012 (7 comments)

Rove Repeatedly Lies on Fox News About Siegelman Case Republican money-man and strategist Karl Rove deflected a Fox News interviewer's questions about his financing this week with a lie-filled rant about Robert Bauer, President Obama's counsel, and Alabama corruption-fighter Dana Jill Simpson.
Monday, January 10, 2011 (6 comments)

Whistleblower Says: Obama's DoJ Declares War on Whistleblowers Dana Jill Simpson, the Alabama attorney who stepped forward in 2007 to provide sworn evidence on how her fellow Republicans were framing Democratic former Gov. Don Siegelman on corruption charges, today released a statement exclusive to OpEd News saying that President Obama's Department of Justice has declared a "war on whistleblowers."
Sunday, December 19, 2010 (8 comments)

Rove Suspected In Swedish-U.S. Political Prosecution of WikiLeaks Karl Rove's help for Sweden as it assists the Obama administration's prosecution against WikiLeaks could be the latest example of the adage, "Politics makes strange bedfellows." These days, Sweden and the United States are apparently undertaking a political prosecution as audacious and important as those by the notorious "loyal Bushies" earlier this decade against U.S. Democrats.
Thursday, May 17, 2012 (3 comments)

Alabama Judicial Scandal Could Taint Many Cases, Not Just Siegelman's An Alabama newspaper exposed a scandal May 16 that deserves national prominence. The headline was "Federal judge's lengthy affair with court worker is exposed." This is a scandal not simply for the judge, Mark Everett Fuller. It is a lifetime shame for those in the Justice Department, federal court system and the United States Senate who have protected him for an entire decade.
Sunday, March 16, 2014 (12 comments)

Jailed Journalist Sends Shocking 'Letter from Birmingham Jail' Alabama commentator Roger Shuler's condition has sharply worsened during his nearly five months of jailing, as I learned by visiting him in Birmingham March 10. The corruption-fighting reporter said he has lost 16 pounds during his jailing without bond since Oct. 23 on two contempt of court charges. The charges stemmed from his investigative reports alleging a sex scandal involving the prominent Alabama lawyer Robert Riley Jr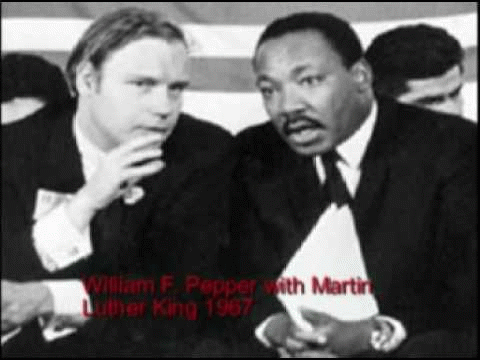 Saturday, April 7, 2018 (11 comments)

The Washington Post's 'Breakthrough' on the MLK Murder For the fiftieth anniversary of Martin Luther King Jr.'s murder, the Washington Post last week overcame its tainted history of softball coverage and published a hard-hitting account quoting the King family's disbelief in the guilt of convicted killer James Earl Ray.
Tuesday, January 29, 2013 (33 comments)

NBC's Todd Mocks Election Fraud Critics, Wins Washington Applause NBC Political Director Chuck Todd ridiculed election machine critics at a major conference of vote-counters last weekend -- thereby underscoring how Washington works.
Wednesday, October 1, 2014 (23 comments)

Cuban Exile Militant Claims CIA Meeting With Oswald Before JFK Killing A former Cuban exile anti-Castro militant told a conference audience Sept. 26 in a blockbuster revelation that he saw accused presidential assassin Lee Harvey Oswald with their mutual CIA handler six weeks before the killing and there would have been no anti-Castro movement in Cuba without the CIA funding.

Monday, August 15, 2011 (6 comments)

The Lesson of Mike Connell: Cutting Through Vote Fraud Claims, Hypocrisy Recent events show why election theft deserves much more scrutiny than it receives from either government officials or news reporters.
Monday, September 21, 2009

Where's Congress? Justice Dept. Whistleblower Slams Siegelman Case In Exclusive OpEd News Interview This exclusive OpEd News interview is with Tamarah Grimes, a Justice Department paralegal working on the prosecution of former Alabama Gov. Don Siegelman before she reported in 2007 wrongdoing on the prosecution team and was fired in June after reiterating her reports to Attorney Gen. Eric Holder. OpEd News published the interviews in two parts Sept. 16 and 17, with both parts now combined for reference purposes.
Saturday, July 6, 2013 (10 comments)

Siegelman Frame-Up Led To New Book Exposing Obama, CIA, Romney Secrets OEN's long leadership in the alternative media makes it the natural place to announce publication of my book, "Presidential Puppetry: Obama, Romney and Their Masters," and its findings: Hidden elites control our presidents. The evidence is everywhere, including in several unpopular recent positions by President Obama on drones, Syria's civil war, and domestic surveillance by NSA.
Wednesday, May 18, 2011 (21 comments)

Judges Who Refuse to Recuse Taint Our Justice System Three recent state, federal and Supreme Court controversies show how the public is thwarted from the right of due process when judges with apparent conflicts refuse to recuse themselves.

Sunday, July 27, 2014 (48 comments)

9/11 Commission's Forum Shows How DC 'Works' Members of 9/11 Commission last week leveraged the 10th anniversary of their report to announce a dozen recommendations primarily fanning fears of foreign terrorism.

Monday, October 11, 2010

Peak Oil Experts Fear Big New U.S. Job Losses, Economic Downturn Ralph Nader helped conclude a cutting-edge peak oil conference by describing what the public must do to reduce harsh new job losses and similar hardship.
Thursday, September 11, 2014 (11 comments)

Revelations Mark This Month's 50th JFK Warren Report Anniversary Those appalled by the nation's drift away from the Constitution can benefit from a rare opportunity this month. Sept. 26 marks the 50th anniversary of the Warren Commission's report on President John F. Kennedy's murder.
Thursday, December 8, 2011 (5 comments)

Helen Thomas Denounces DC Greed, Fear, War-Mongers Pioneering White House correspondent Helen Thomas told a National Press Club audience Dec. 7 that the country is endangered by what she called pervasive government leader greed, fear of losing their jobs, and subservience to war-mongers.
Wednesday, January 12, 2011 (1 comments)

Partner at Firm Counseling Assange's Accusers Helped the CIA In Rendition for Torture Spy thriller author Thomas Bodström, an attorney whose firm represents the two Swedish women making the sex charges against WikiLeaks leader Julian Assange, knows better than most people that truth is stranger than fiction. As Sweden's Minister of Justice, Bodström helped his nation in 2001 secretly turn over to the Central Intelligence Agency two asylum-seekers suspected by the CIA of terror and then tortured by Egypt

Tuesday, July 21, 2009 (2 comments)

Did DoJ Blackmail Siegelman Witness With Sex Scandal? The top government witness in the 2006 federal conviction of former Alabama Gov. Don Siegelman is providing new evidence that prosecutors failed to give the defense required records documenting witness-coaching. Even more explosive is a claim by government witness Nick Bailey's current employer saying that prosecutors pressured Bailey to adjust his testimony under threat of exposing a romantic relationship with Siegelman.
Tuesday, September 27, 2011 (6 comments)

Troy Davis, Clarence Thomas -- and Georgia on Our Minds Georgia's shameful execution of Troy Davis on Sept. 21 prompts me to share the research tools below. For perspective, I researched a Georgia case involving Jerry Lee Banks, a young black man sentenced to death for a white couple's murder in 1974 after he could afford to pay his defense lawyer only $10 and a kettle of fish and collard greens.
Saturday, September 24, 2011 (20 comments)

Siegelman's Re-Sentence Delayed As DOJ Hides Data The Alabama judge presiding over the notorious Bush prosecution of former Gov. Don Siegelman postponed the defendant's re-sentencing last week while prosecutors continue to stonewall defense requests for documents showing whether federal prosecutors violated the defendant's right to an honest, unbiased prosecutor.

Tuesday, September 22, 2009 (3 comments)

Siegelman Blasts DoJ and Judge In 'Final' Reply Seeking Hearing Facing a sentence of 20 additional years in prison recommended by Bush Justice Department holdovers, former Alabama Gov. Don Siegelman finally took off the gloves today against his prosecutors and the judge – and, for once, skipped any mention of Karl Rove.
Thursday, May 29, 2014 (116 comments)

Don't Be Fooled By 'Conspiracy Theory' Smears Most of us still rely heavily on the mainstream media to complement our information from other sources, in this article Kreig urges readers to evaluate evidence with an open mind, and to regard with special suspicion those commentators who slant their coverage with the loaded smear words "conspiracy theory" without citing specific evidence.
Friday, October 25, 2013 (14 comments)

Alabama Deputies Beat, Arrest Corruption-Fighting Reporter The Shuler prosecution illustrates how one-party governance in the Deep South inspired by Karl Rove, the Tea Party, and long-lingering racial and other animosities against the federal government have fostered a new view of the law, or more precisely a return to old views.

Monday, February 9, 2015 (4 comments)

Moralist Ken Starr Explains His Help For Billionaire Pervert Jeffrey Epstein Famed educator and legal scholar Ken Starr led a forum last week at the National Press Club to inspire faith-based instruction -- and then was asked to describe why he had helped billionaire Jeffrey Epstein avoid serious prison time in 2008 on allegations Epstein had molested dozens of underage girls.
Wednesday, October 19, 2011 (6 comments)

Judging The Judge: Citizens Must Unite After 20 Years Of Clarence Thomas The Clarence Thomas era on the court began 20 years ago with a fraud upon the public at his White House "swearing in" and has expanded into ongoing infamy.
Tuesday, April 13, 2010 (3 comments)

Siegelman Judge Asked To Recuse Now, With Kagan, Rove Opposing Oversight Imprisoned businessman Richard Scrushy, a defendant in the most controversial federal prosecution of the decade, last week repeated his call for the presiding judge to remove himself -"- even as the disputes widened to include reported Supreme Court contender Elena Kagan, up to $50 billion in scandal-ridden Air Force contracts, and Karl Rove's best-selling new memoir.
Friday, November 19, 2010 (20 comments)

Terror, TSA and Our Rights as Sheeple With luck, this week's protests will force our government to limit airport porno scans and genital-area pat-downs to those seriously suspected of being dangerous. Similarly, a Manhattan jury's acquittal Nov. 17 of a terrorism suspect from all but one of 285 federal charges shows progress in the "war on terror," not a setback.
Monday, July 26, 2010 (9 comments)

Case Closed on the U.S. Attorney Firings? DOJ's Political 'Purge' and Torture Probers Suppressed Evidence In Crime Case Four days before Connecticut's Nora Dannehy was appointed to investigate the Bush U.S. attorney firing scandal, her team of lawyers was found to have illegally suppressed evidence in a major political corruption case. Today we reveal that this previously unreported fact calls into question her entire national investigation. The revelations also compromise DOJ's internal probe by prosecutor John Durham into torture claims.
Tuesday, December 30, 2014 (1 comments)

Shackled Siegelman Typifies White House 'Human Rights' Charade Federal authorities continued this month their remarkably harsh, unjust treatment of the nation's most famous political prisoner, former Alabama Gov. Don Siegelman. The U.S. legal jihad against Siegelman persists even as the Obama administration separately cites "human rights" as the rationale for U.S. foreign interventions.

Saturday, October 9, 2010 (3 comments)

Peak Oil Warning Gains DC Traction Peak Oil Warning Gains DC Traction. The first Washington convention focused on Peak Oil began this week with a press briefing citing evidence this is the worst year for the environment in recorded history. "I would submit," said Peak Oil leader Jim Baldauf, "that all of these tragedies are due to Peak Oil. Peak Oil will affect every aspect of our lives."
Friday, September 30, 2011 (7 comments)

20 Dem Reps Call for DOJ Probe To Investigate Clarence Thomas Twenty Democratic members of Congress wrote federal judicial authorities on Sept. 29 to request a formal Justice Department probe of Supreme Court Associate Justice Clarence Thomas for failure to disclose junkets, other gifts and income.
Monday, June 7, 2010 (2 comments)

Obama Should Learn From the Artur Davis Debacle In Alabama Little-known Alabama Agriculture Commissioner Ron Sparks ran to the left of the better-funded Artur Davis and trounced him by a 62-38 margin even though the favored Davis is his state's senior Democratic congressman. The Davis defeat is big news. In a red state, Sparks ran an issue-oriented campaign that offered solutions to voters' hopes and fears.

Thursday, September 22, 2011 (7 comments)

Clarence Thomas' Lover Reflects On DC Life, Love, Law The featured guest today, Sept. 22, on MTL Washington Update radio show is author and retired federal judge Lillian McEwen.She is a rare if not unique position to make news,including big trouble for Supreme Court Associate Justice Clarence Thomas, her former lover.
Monday, October 20, 2014 (7 comments)

Former House JFK Murder Prober Alleges CIA 'Lied,' Seeks Hidden Records Did the CIA try to thwart the nation's last investigation of President Kennedy's assassination? "The CIA not only lied, it actively subverted the investigation," says G. Robert Blakey, the former general counsel of the House Select Committee on Assassinations (HSCA), which issued its report in 1979.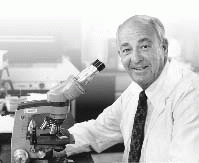 Wednesday, October 7, 2009 (6 comments)

Why Did Feds Persecute Celebrity Expert Cyril Wecht? Who's Next? Like many government employees, Allegheny County Coroner and famed TV analyst Dr. Cyril Wecht of Pittsburgh sometimes sent faxes from his office on personal matters. In 2006, the Justice Department used his faxes for 27 felony charges, thereby forcing the Democrat's resignation after 20 years. Such cases are creating bipartisan alarm nationally among legal experts who believe that DoJ increasingly abuses its vast power

Friday, December 3, 2010 (4 comments)

Christie's Corruption Case Shows Horrid Legacy of 'Loyal Bushies,' Cover-ups The Justice Department this week resumed its massive New Jersey political corruption "Bid Rig III" case with a trial that continues the self-inflicted damage from its 2006 political purge of U.S. attorneys. The bribery trial continues the DOJ's disgraceful 46-defendant sting that Now-Gov. Chris Christie concocted after the infamous 2006 political purge of prosecutors.
Saturday, November 27, 2010 (6 comments)

Thanksgiving Reflections on Political Prisoners Kerik, Siegelman, Scrushy This Thanksgiving weekend is an apt time for those of us enjoying family and freedom to reflect about those being prosecuted in the United States primarily for political purposes. Let's examine the Justice Department's crusades against former New York City Police Commissioner Bernard Kerik, a Republican, and former Alabama Gov. Don Siegelman, his state's leading Democrat.
Tuesday, August 24, 2010 (4 comments)

Victims Of $3.6 Billion Petters Ponzi Fraud Protest Court Process Victims of the $3.6 billion financial fraud by Minnesota businessman Tom Petters are justifiably angry about the federal victim-restitution process that began after his 2008 arrest. The feds used hardball tactics to install well-connected cronies in key positions, which should trouble anyone who fears precedent if their own finances get trapped in such a dispute nationally.

Monday, August 22, 2011 (8 comments)

Feeling Friendly This Week? Beware New evidence emerged in Washington last week of sophisticated phishing and surveillance plots. The snitch scams were reportedly run by government-affiliated IT contractors targeting those who published WikiLeaks documents or similarly embarrassed federal officials or key members of the U.S. Chamber of Commerce.
Sunday, January 12, 2014 (4 comments)

How the Christie Bridge Scandal Could Help Jeb Bush Win in 2016 Former Florida Gov. Jeb Bush is a big winner so far in the political scandal and cover-up engulfing New Jersey Gov. Chris Christie. Bush can remain in the background for the 2016 presidential race, and avoid the scrutiny imposed on front-runners.
Saturday, January 28, 2012 (5 comments)

Setting the Stage for a Jeb Bush Draft in Tampa To the rescue of Republicans last week came former Alabama Congressman Artur Davis, a four-term Democrat who urges Republicans to nominate former Florida Gov. Jeb Bush.
Sunday, January 1, 2012 (9 comments)

Chief Justice's Annual Report Ducks Judicial Ethics Scandals The federal courts function honestly, according to the annual report on the federal judiciary that Supreme Court Chief Justice John Roberts issued Dec. 31 in the middle of the New Year's holiday weekend.
Friday, November 8, 2013 (5 comments)

Imprisoned Former Alabama Gov. Siegelman Backs Jailed Blogger, Denounces Corruption Former Alabama Gov. Don Siegelman sent me the column below opposing the jailing in a libel suit of a journalist shown puffy-eyed after arrest at home and MACE: "Roger Shuler," Siegelman wrote, "has written time and time again exposing Rob Riley, the former governor's son's insidious and sinister connections to money making schemes."
Monday, November 14, 2011 (2 comments)

Herman Cain, Front-Man for Billionaires GOP Presidential candidate Herman Cain serves as front man for the billionaire Koch brothers in a way rarely, if ever, seen in modern times for a prominent U.S. major party candidate. The relationship of Cain's campaign and his Koch backers should be this month's biggest campaign story.
Thursday, January 19, 2017 (27 comments)

Using JFK and 9/11 Research To Decode Fake News Researchers into the causes of President Kennedy's assassination and the 9/11 attacks hold an advantage over most others in deciphering news about national security intrigues that rely on dubious evidence
Saturday, November 16, 2013 (19 comments)

Alabama Kangaroo Court Parades Blogger in Chains, Continues Indefinite Jailing "Alabama authorities last week paraded in shackles the liberal pundit Roger Shuler into a secret court, where he was denounced for the scattered news coverage that reported about his jailing for contempt of court in a libel case.
Sunday, March 20, 2016 (7 comments)

Noted Swedish Journalist, Assange Critic Exposed As Police Agent Martin Fredriksson, a winner of a major investigative reporting prize in 2014 for his work exposing right-wing groups opposed to NATO, has been secretly paid for years by Säpo, the Swedish Security Service. In deep intrigue that resembles a spy novel, Fredriksson's work in left-wing, pro-NATO and anti-WikiLeaks commentary undermines conventional wisdom that journalists must work independently.

Wednesday, June 10, 2009 (1 comments)

Alabama Decisions Illustrate Abuse of Judicial Power The plight of litigants who face a biased judge is illustrated by the track record of a prominent Alabama federal judge, as well by major recent decisions requiring new trials in West Virginia and Georgia courts. The track record of Chief U.S. District Judge Mark Fuller of Montgomery, Alabama shows that he continues to supervise cases compromised by his personal, financial or political interests.
Monday, June 2, 2014 (8 comments)

Media Self-Censorship Suppresses 3 Key Elements From Obama Foreign Policy Analysis The mainstream media typically self-censor discussion of sensitive topics that might undermine the bipartisan support in congress for "The Intelligence-Industrial Complex," a modern successor to "The Military-Industrial Complex" denounced by President Eisenhower during his Farewell Address in 1961. Among verboten topics are reminders of the constitutional requirements founders created for war-making.

Sunday, August 9, 2009 (3 comments)

Gagged FBI Translator Claims Evidence of U.S. Reps Bribery Seeking to overcome years of gag restraints, former FBI contract translator Sibel Edmonds reportedly claimed in an Aug. 8 deposition that several leaders in Congress and other high-level U.S. officials were suspected early this decade of being bribed by Turkey's government.

Monday, February 21, 2011 (2 comments)

Court Slaps Feds Again For Christie-Era NJ Prosecutions In a major setback for the U.S. Justice Department and New Jersey Gov. Chris Christie, a federal appeals court last week dismissed federal bribery and conspiracy charges against two New Jersey Democrats targeted in a trap set by Christie. The decision helps illustrate why the 46-defendant "Bid Rig III" case is one of the nation's most scandalous political prosecutions of recent years.
Monday, August 11, 2014 (6 comments)

Siegelman's Judge Charged with Beating Wife, Affair With Clerk Atlanta police this weekend alleged wife-beating by the Alabama judge who helped railroad into prison former Alabama Gov. Don Siegelman. The story opens a rare window in the mainstream media regarding the judge instrumental in the frame-up of Alabama's leading Democrat and the imposition of one-party rule.
Monday, April 26, 2010

Rove's Top 2 Alabama Targets Dare Challenge His "Courage' As Karl Rove travels to Alabama this week to hawk his memoir Courage and Consequence, his two most prominent Alabama targets are calling him a charlatan -"- and urging authorities to stop ignoring his role changing the nation's political map by bogus federal criminal prosecutions against Democrats.
Wednesday, November 2, 2011 (2 comments)

Siegelman Showdown Nov. 2 Now Hurts Obama, Not Rove A legal showdown of historic proportion unfolded Nov. 2 in an Alabama federal court. Squared off in Montgomery were the Obama Justice Department and its most important domestic defendant, former Alabama Gov. Don Siegelman, once the leading Democrat in his state.

Wednesday, July 13, 2011 (3 comments)

Florida Judge Continues Whitewash of Siegelman Frame-up A Florida federal judge has ruled that former Alabama Gov. Don Siegelman and his co-defendant have been treated so fairly that no one can reasonably suspect the appearance of bias. The decision continued the whitewash of the nation's most notorious political prosecution of the decade.
Thursday, November 11, 2010 (3 comments)

Justice Probe of CIA Torture Evidence: Another Whitewash Here's why the Justice Department's halt to its probe of CIA obstruction of justice involving torture looks like another whitewash. The DOJ compromised its probe from the beginning in 2008 by assigning it to Connecticut federal prosecutor John Durham, whom courts have twice implicated in suppressing evidence.
Friday, October 1, 2010 (1 comments)

Kerik Appeal Documents Injustice By Judge at Sentencing Former New York City Police Commissioner Bernard Kerik argued this week that a federal appeals court should vacate his four-year prison sentence because of serious errors and bias by his trial judge. The three major arguments in Kerik's brief filed Sept. 28 attacked U.S. District Judge Stephen C. Robinson, who put Kerik in solitary confinement pre-trial for until he agreed to plead guilty to corruption charges last November.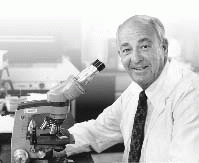 Monday, September 27, 2010 (7 comments)

Famed Physician Dr. Cyril Wecht: Fight Justice Department Misconduct Forensic medical expert Cyril H. Wecht provides a vitally needed defendant's perspective on the terrible Justice Department misconduct that USA Today just documented in a major investigative project. "Once a victim has been targeted," he wrote back, "there are no limits to the amount of time, energy, money, and use of personnel that the Feds will employ to pursue and persecute that individual."
Thursday, September 9, 2010

Obama, Press Ignore GOPer Use of DOJ to Cheat Voters, Taxpayers Far from limiting government as touted, New Jersey Gov. Chris Christie used his previous post as his state's U.S. attorney to waste taxpayer funds to help himself and his cronies and crush political opponents. As elections loom this fall, learn of this "loyal Bushie" scheme for the DOJ to connive with Solomon Dwek, a big-time bank swindler and brothel operator. Why does the Obama DOJ keep whitewashing these scandals?
Tuesday, July 13, 2010

Feds Bully 'Die Hard' Moviemaker McTiernan Into Plea for False Statements A noted Hollywood filmmaker faces prison after a conditional guilty plea July 12 in a wiretapping case so interesting that it deserves two alternative news accounts. Here's a version that Reuters provided to news organizations serving a vast majority of Americans: "Die Hard" film director John McTiernan pleaded guilty to lying to law enforcement officials in connection with the racketeering case of a private detective.
Monday, January 24, 2011 (1 comments)

Olbermann's Ouster: 'In the Barracuda Tank...' What really caused Keith Olbermann's stunning announcement Friday evening that the show would be his last on MSNBC? "Olbermann was the most controversial, outspoken on-air personality," says one network TV expert. "In the barracuda tank, no one needs to read a memo to know what to do."
Friday, September 13, 2013

Why Puppet Masters Need Presidents President Obama did Americans a favor by bungling his recent attempt to please his powerful backers who want military action to overthrow the Assad dynasty in Syria.
Thursday, October 13, 2011

GOP 2012 Contender Roemer Decries Free Trade, DC Political Corruption Republican 2012 Presidential candidate Buddy Roemer ramped up his reform message Oct. 13 with the kind of protectionist and anti-Wall Street language not usually heard from his party peers, much less bankers.
Sunday, May 30, 2010 (3 comments)

A Few Tough Questions for Karl Rove on his Book Tour Bush's brain shouldn't mind answering a few questions as he goes around the South and Midwest selling his book. Just might enliven the events, and end up selling more copies. So here are a few.
Saturday, October 29, 2011

Justice Breyer Reviews Court History, Skimps On Thomas Dispute The Supreme Court preserves democracy by earning public confidence, as Justice Stephen Breyer told a packed hall last week in Washington, DC. But his lecture and book, "Making Our Democracy Work," glossed over such controversies as the "Virginia and Clarence Thomas Bought by Billionaires" ad released this week.

Tuesday, August 9, 2011 (1 comments)

U.S. Needs Fearless, Fighting MSM Reporters The recent passing of longtime Hartford Courant reporter William Cockerham,one of the paper's most fearless and memorable reporters for nearly a quarter of a century, raises the question of what readers want in a news organization.

Saturday, August 15, 2009 (4 comments)

Forensic Expert Dr. Cyril Wecht Blasts Rove-Inspired DoJ Abuses After Tuesday's revelations from Karl Rove's testimony about the mid-term firing of U.S. attorneys for political reasons, forensic expert Dr. Cyril Wecht gave a powerful, first-person account Aug. 13 of what it's like when one of the "loyal Bushie" U.S. attorneys targets a Democrat for absolute destruction.
Saturday, April 3, 2010

Nations Struggle Over Scandal-Marked Air Force Tanker Deal To kowtow to Europe's EADS and their mostly Republican U.S. allies for the wrong reasons would only hurt the U.S. economy and encourage scandalous conduct that's been occurring on both sides of the nearly decade-long EADS rivalry with Boeing over tanker contracts.
Friday, August 6, 2010 (3 comments)

What's Next After Kagan's Confirmation? With the Kagan appointment, we're now seeing the ascendancy of a well-credentialed careerist to a lifetime job where it seems likely she'll help further shift constitutional power toward an unaccountable Executive Branch vastly different than one the Framers envisioned. Kagan suggests she's comfortable with these dangerous long-term trends.
Monday, December 22, 2014 (5 comments)

Let's Learn From Gruber's 'Stupid' Remarks On Health Care We can learn a lot from the public-relations drubbing that Republicans are inflicting on Jonathan Gruber. He is the recently humbled MIT economist who has been a much-cited expert on the Obama administration's health care plan.

Wednesday, June 30, 2010

Justice Project Urges 'No' Vote On Kagan The Senate should reject Elena Kagan's Supreme Court nomination because she seeks to expand executive branch authority at the expense of the public's historic civil rights. She is part of an Obama Department of Justice leadership team that has failed to redress unconstitutional lawbreaking by overzealous prosecutors and greedy judges.
Monday, September 19, 2011 (1 comments)

Whistleblowers Compare Reprisals from Bush, Obama Who has been worse for whistleblowers and the public, the Bush or Obama administration?
Tuesday, October 4, 2011 (2 comments)

Reform Teams Should Fight for the Dream, But Do It Better Reformers require new approaches to fight due process violations and other wrongdoing that appears to extend high into the legal system. These general principles coalesce in the person of Clarence Thomas -- associate justice of the U.S. Supreme Court and someone whom the FBI should vigorously investigate.
Monday, July 19, 2010

Jersey Democrat, JIP Urge "No' On Kagan, Citing Rights Concerns The Senate should reject Democrat Elena Kagan's Supreme Court nomination based on her shabby civil rights record that's apparent from her Department of Justice work, according to a Democratic former New Jersey legislator and Jersey City mayoral candidate.
Wednesday, March 17, 2010

Progressive Health Care Leaders Sign Off On White House Insurance Plan 2004 Presidential candidate Howard Dean described to an oft-skeptical progressive audience Wednesday why he encourages House approval of a White House plan to extend health insurance coverage with mandatory policies

Wednesday, October 21, 2009

Will An Oct. 27 Hearing Make History For Your Health Rights? To energize public support for robust health care reform, a civil rights icon and two House leaders are planning a hearing and rally Oct. 27 on Capitol Hill. Their ambitious plan is to duplicate for health care the same kind of breakthrough legal reform achieved in civil rights by 1960s marches.

Monday, September 14, 2009 (1 comments)

DoJ Assault On Siegelman Threatens Civil Rights For Many The Justice Department is arguing that no evidence exists for a hearing on new evidence pertaining to the 2006 conviction of former Alabama Gov. Don Siegelman. The government's effort is a bad-faith attempt to keep intact dubious prosecutions nationwide that curtailed public choices in elections.

Thursday, November 5, 2009

Fans of House Health Option Cite Rights, Hopes, But Risk Big Defeat Defying Washington's conventional wisdom on health care reform, two senior Democratic House members are preparing a grassroots campaign to sustain a vigorous public option following a vote scheduled Saturday.
Sunday, November 17, 2013

Freedom of the Press is Guaranteed by the First Ammendment We have read about journalists who have died in suspicious circumstances (Michael Hastings), about computer activists serving long sentences and whistleblowers hounded out of the country or jailed or driven to suicide because they got too close to the truth about powerful people. Here is a more ordinary case of a local political reporter who revealed scandals involving powerful people in Alabama, beaten and jailed w/o charge.