Articles Listed By Date List By Popularity
Page 2 of 5 First Back Next 3 4 5 View All
Friday, November 6, 2015

Was Ohio's Marijuana Vote Stolen? TV Screen Shots Show Massive Number of Votes Flipping Why is the system here rigged? It starts with the fact that Jon Husted, a right-wing Republican and future gubernatorial hopeful, ran this election while visibly and actively campaigning against Issue 3 and threatening its proponents. This merits a thorough investigation of the Buckeye State's plans for the 2016 presidential election. The state does not need a repeat of the 2004 voting debacle.
Wednesday, November 4, 2015 (1 comments)

Corporate Pot Goes Down in Ohio Official vote counts in Ohio indicate a major defeat for the nation's first corporate-sponsored marijuana legalization referendum. But it's complicated. And the ultimate issue is far from settled, as cannabis supporters are looking to 2016 to finally make pot legal here.
Wednesday, October 28, 2015 (1 comments)

Why the Drug War Has Been a Forty-Year Lynching The Drug War has been a 40 year lynching"-- "the corporate/GOP response to the peace C& civil rights movements. It's used the Drug Enforcement Admin & other policing operations as a high-tech Ku Klux Klan, meant to gut America's communities of youth & color. It has never been about suppressing drugs. Now that it's winding down, the focus on suppressing minority votes will shift even stronger to electronic election theft
Wednesday, April 1, 2015 (1 comments)

U.S. Elections: Worst among established democracies Over 1400 international election experts gathered data last year and pronounced the United States last in election integrity among long-standing democracies. On a 100-point scale, the U.S. received an integrity rating of 69.3 percent -- one notch ahead of the narco-drug state Colombia at 69.1 percent and just behind the nearly-narco-drug state of Mexico at 69.8 percent, neither country with a long-standing democracy.
Thursday, March 19, 2015 (4 comments)

Caldeira comes clean on chemtrails Noted climate scientist Ken Caldeira of the Carnegie Institute for Science at Stanford has finally popped the question. In an article entitled "One Known Way to Cool the Earth" on the February 16, 2015 USA Today opinion page, Caldeira writes: "There is basically only one way known to cool the Earth rapidly." He explains the method ""is to reflect more of the sun's warming rays back to space." What will it take to do this?

Monday, November 10, 2014 (6 comments)

How the GOP bought, rigged, stole and lynched the 2014 election First in a series Since the Bush-Cheney-Rove theft of the 2000 election in Florida, the right of millions of American citizens to vote and have that vote counted has been under constant assault. In 2014, that systematic disenfranchisement may well have delivered the US Senate to the Republican Party. If nothing significant is done about it by 2016, we can expect the GOP to take the White House and much more.
Thursday, October 30, 2014 (6 comments)

Twelve Ways Jim Crow is Winning in 2014 and Future Elections Jim Crow is already the big winner in this year's election. The corporate elite uses him to to gouge the planet and dominate the rest of us. So the voting rights of millions of student, elderly, black, Hispanic and other citizens are being lynched. Which may now decide control of the US Senate, many state legislatures...and the White House in 2016.
Friday, August 8, 2014 (26 comments)

George Will confirms Nixon's Vietnam treason The new release of extended versions of Nixon's papers now confirms this long-standing belief, usually dismissed as a "conspiracy theory" by Republican conservatives. Now it has been substantiated by none other than right-wing columnist George Will.
Thursday, February 20, 2014 (1 comments)

The Elephant In The Room A 10-page memo from the ODNR outlines their PR strategy to promote fracking in Ohio public land. The memo accuses "environmental-activists" of an "attempt to create public panic" on fracking risks. If reporting the facts from environmental scientists and health officials induces panic on the dangers of radioactivity and fracking -- consider it done!
Tuesday, December 24, 2013 (16 comments)

The Ghost of Rigged Elections Past: New Revelations on the Death of Michael Connell New information on the death (assassination?) of Mike Connell, architect of the stolen Presidential Election of 2004.
Wednesday, May 8, 2013 (2 comments)

Ohio's corporate junta takes a hit from the labor left Swing state Ohio mocks the very idea of democracy. As it so often does, Ohio reflects a national trend: this one the plunge toward corporate one-party state governments very much at odds with what the public thinks and wants. But even an apparently absolute moneyed take-over of the Buckeye Heartland has its limits when it comes to workers' rights.

Thursday, November 22, 2012 (2 comments)

Romney may have lost, but the voting system is still broken The day-to-day political dialogue in America is frighteningly skewed by this combination of voter suppression and electronic fraud. Combining these two post-election ignored realities with a corporately biased media, and polls based on misleading demographic sampling, gives America a very dirty mirror with which to view its own "democratic" image.

Monday, November 5, 2012 (2 comments)

Another Husted Dirty Trick in Ohio Election fraud is anything but "de minimus" in Ohio. Ohio voters didn't choose Bush II & they probably won't choose Romney though the Secretary of State's Election Counsel, Brandi Seske, may find a way to make it appear they did.

Saturday, October 27, 2012 (7 comments)

Why Romney has already won this electronic election, unless... Electronically, this election is over. Mitt Romney has won. The big loser is not Barack Obama, or the corporate Democratic Party. It is democracy itself. Unless YOU act now, and are prepared to fight this out for years to come, whatever remains of American democracy is done. No nation that suffers the theft of three out of four consecutive national elections can harbor the illusion that it is run by the will of its people.
Wednesday, October 24, 2012

Romney family and friends will help tabulate the vote count in Cincinnati: Hart Intercivic holds maintenance contracts o Since the Columbus Free Press broke the story of Tagg, Mitt, HIG Capital and your e-vote, there has been a bi-partisan effort on the internet to restore faith in system. There are Democrats who wish the Free Press would remain silent, fearing that exposure of these facts will demoralize their base and lead to low voter turn out. Pundits like Chuck Todd have used the phrase conspiracy theory and even gone so far...

Sunday, October 21, 2012

Emergency Forum: "Will the 2012 Election Be Stolen?" This November, voters in Ohio and other swing states will vote on machines owned by friends and business associates of the Romney family.Former GOP operative and current Alabama corruption fighter Jill Simpson will join election reform/protection activists at an emergency forum to discuss the possibility of continued voter disenfranchisement and fraud in the upcoming Presidential election @a forum in NYC on Monday, October 22.
Sunday, October 21, 2012 (12 comments)

Employees of Romney family's secret bank tied to fraud, money laundering, drug cartels and the CIA The Romney family have a secretive private equity firm called Solamere Capital Partners, with well documented ties to Romney's campaign and bundlers, along with its connection to the manufacture and distribution of voting machines. There's also a subsidiary hiring employees of a failed firm tied to a Ponzi scheme that has a long history of money laundering for Latin American drug cartels and to the Iran-Contra scandal.
Thursday, October 18, 2012 (9 comments)

Does the Romney Family Now Own Your E-Vote? hrough a closely held equity fund called Solamere, Mitt Romney and his wife, son and brother are major investors in an investment firm called H.I.G. Capital. H.I.G. in turn holds a majority share and three out of five board members in Hart Intercivic, a company that owns the notoriously faulty electronic voting machines that will count the ballots in swing state Ohio November 7.

Friday, October 12, 2012 (14 comments)

Will Ohio's H.I.G.-Owned E-Voting Machines Give Romney the White House? Electronic voting machines owned by Mitt Romney's business buddies and set to count the votes in Cincinnati could decide the 2012 election.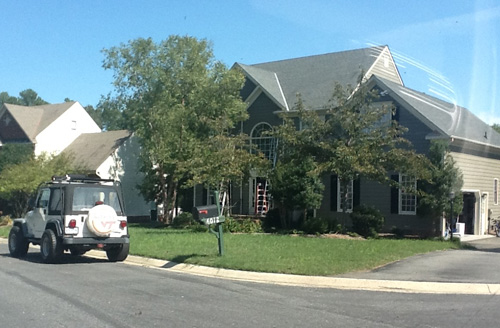 Thursday, September 27, 2012 (8 comments)

Vote counting company tied to Romney Bain alumni, now raising big money as Romney bundlers are also in the electronic voting machine business.