Articles Listed By Popularity List By Date
Page 1 of 10 First Back Next 2 3 4 5 6 7 8 9 10 View All
Thursday, May 17, 2012 (2 comments)

Saving Earth There is no issue more important than the sustainability of life on Earth, is there? Marriage equality, the 99% movement, never-ending terror wars, corporatocracy, dangerous religious fundamentalism -- all is meaningless if we continue on this path of complete environmental destruction.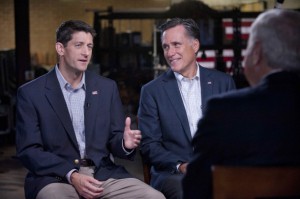 Monday, August 13, 2012 (58 comments)

March of the Mysogynists Romney and Ryan share more than a hairdo and penchant for blue blazers and checkered shirts (no tie, please); they have an equally fanatical vision of America that involves ending many of the hard-won civil rights and equalities that we fought for over the last American century; particularly where it concerns how and when women should be permitted to employ their reproductive organs.
Thursday, June 16, 2016 (5 comments)

Crooked Hillary Because of dueling tragedies in Orlando, the Egypt Air black box, and the gun violence filibuster, the Clinton FBI investigation has taken a back burner. But Julian Assange has hinted at a mass document dump that will eliminate any doubt over her wrongdoing as Secretary of State.

Monday, December 14, 2009 (3 comments)

The Grinch Who Stole Health Reform While the jury is still out on the benefits of the Senate Democrats' compromise health insurance reform plan, in which the public option is forfeited for an extension of Medicare benefits, "Holy Joe" Lieberman proved this weekend that his heart was, indeed, two sizes too small.
Thursday, March 12, 2015 (1 comments)

The Lunatics have Taken Over the Asylum The story would be comical -- if it wasn't criminal child abuse. Imagine those poor traumatized little girls. First assaulted in their birth homes, then tortured by this cretin. Can you imagine being sexually asaulted, then turned over to this religious nutjob who locks you up in his personal asylum, then turned over to the custody of a rapist.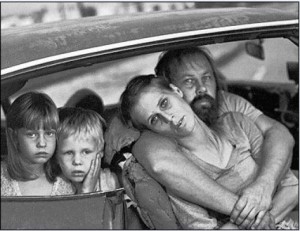 Wednesday, March 30, 2011 (8 comments)

Hunger in America Each night, 45-million Americans go to bed hungry in this country, but that's not enough for the Neocons in Congress. There were 225,000 foreclosure filings in February, but the Obama administration is abandoning its foreclosure prevention program promised during the campaign before it even got off the ground.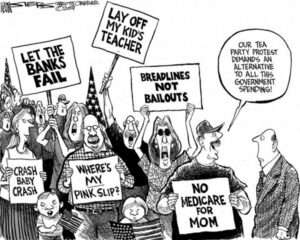 Tuesday, September 15, 2009 (10 comments)

Tea For Two... It's good that these narrow-minded freaks clump up together whenever possible -- even if they're basically clueless as to the reason they're gathering in the first place; at least it makes them easier to track.
Monday, June 8, 2015 (2 comments)

Hail Mary There is a last-ditch effort being made by those good Christian Republicans to prevent gay folk from having equal rights. The Supreme Court will soon announce its ruling on marriage equality, and the GOP wants to make sure they decide in favor of the haters, not the lovers.
Thursday, January 15, 2015 (1 comments)

Mixed Nuts One of the GOP Presidential hopefuls has already announced a major plank in his campaign platform, should he be selected as the nominee. Senator Rand Paul (R/KY) declared that dismantling the United Nations is a top priority. Rand Paul in particular has made some truly bizarre allegations about the world body in recent years.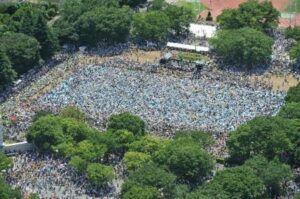 Monday, July 16, 2012 (3 comments)

Extinction Level Event . . .? The news from the Fukushima disaster only trickles into the US media market, but what we do hear is devastating. Birds dropping from the sky, deformed fish and insects. According to environmental scientists around the globe, the West coast of the North American continent will be the most contaminated by Cs-137 in 10 years.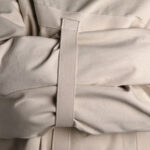 Wednesday, August 26, 2009 (3 comments)

They're Coming to Take Me Away, hee-hee, ho-ho . . . Is the thought of universal health care for all Americans so terrifying that the mere possibility has brought Bachmann to her knees, praying to her Savior that we be denied affordable health insurance?

Monday, April 26, 2010 (2 comments)

Raising Arizona If Arizona has its way, both the President and random innocent-yet-dark-skinned people on the street would have to prove their legal citizenship status, but it's perfectly fine for a 21-year old to carry a loaded, concealed semiautomatic assault weapon into Joe's Pool Hall.
Thursday, August 18, 2016 (32 comments)

His name is Omran and He is Alive The video of the stunned and bloodied Syrian boy sitting alone in the back of an ambulance is utterly heartbreaking. Covered in smoky dust, Omran Daqneesh doesn't cry, although he reaches up with a dirty hand to touch the blood on his head several times during the video. He is a painful reminder of the smallest victims in the ongoing Syrian civil war.
Thursday, August 28, 2014 (20 comments)

Win Ben Stein's Racism Stein takes umbrage at the concept that Brown was unarmed. The way Stein sees it, Brown was armed by his size and weight, if not his attitude. He was a big kid, and therefore he had a built-in weapon that, apparently, was threatening enough for officer Wilson to fire at least half a dozen bullets into his body.

Friday, May 8, 2009 (11 comments)

Dear God, Why Are My Parents Homophobic? Who did Jesus hate, exactly? Was it just homosexuals? Try as I might I just can never find that part of the New Testament where Jesus talks about all the different groups you're supposed to hate. Happy Mother's Day to ALL the Mommies out there, whether married to "Robert" or "Roberta!"
Tuesday, November 12, 2013 (2 comments)

Waterworld and Mad Max, Combined A study conducted last year came to the conclusion that radiation from the Fukushima nuclear disaster could negatively affect human life along the west coast of North America from Mexico to Alaska "for decades." What wasteland are we creating? With Fukushima to the West, the BP disaster in the Gulf, tar sands headed down from the North ... we are surrounded by man-made environmental disasters.
Wednesday, June 3, 2015 (3 comments)

American Horror Show What a joke. We've come a long way since Candid Camera, and it ain't pretty. No wonder Americans keep voting a**holes into office -- we've been numbed and dumbed into idiotic stupors. I don't know what's worse -- that the billionaire Caesars at CBS think Americans will watch their manipulated, starved savages struggle with their dilemma on the televised coliseum, or the sad fact that they probably will.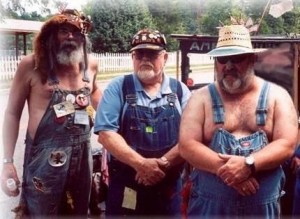 Thursday, November 3, 2011 (1 comments)

Grumpy Old Terrorists The Teabaggers and other misguided "Mericans who believe FOX "News" exemplifies Upstanding American values and Patriotism and Exceptionalism and Apple Pie and all that, somehow overlook the fact that the "news" channel fosters and foments terrorism of the homegrown Timothy McVeigh type.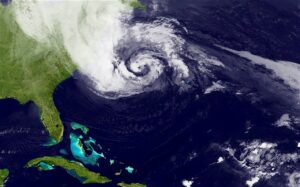 Monday, October 29, 2012

Looks Like We're In For Stormy Weather... Obama has signed at least six federal emergency disaster declarations in the last 24 hours at the request of state governors, directing FEMA to deploy more resources in anticipation of significant recovery efforts. He abruptly canceled campaign stops for Monday and Tuesday in order to return to the White House to oversee the federal government's evolving storm response.
Tuesday, August 26, 2014 (3 comments)

World War Three? The Obama administration is contemplating airstrikes in Syria against a group that is threatening the Assad regime, because of its territorial gains in Iraq. The end result being support of Assad. The irony is stunning. But so typical of our convoluted relations in the world. Looking at a regional map it's hard to find a spot where the US is not involved in some nasty business.

Tuesday, August 17, 2010 (9 comments)

Mosque Madness Instead of piddling arguments over the exact location of a Mosque in the general vicinity of "ground zero," perhaps we should instead focus our limited energies on the reconstruction of our relationship with the Muslim world in the aftermath of the Bush wars.
Wednesday, October 22, 2014 (2 comments)

Magic Undies The church of Jesus Christ of Latter-day saints -- aka the Mormons -- have their panties in a twist over the misconception of their magic underwear. Never heard of it? Well, the Mormons want to make sure you are well versed in the nature of their underclothes. Or "temple garments" as they are known.
Friday, April 14, 2017 (5 comments)

Dangerous Liaisons The big bad mother MOAB was as much a psychological as a physical message, and was likely also intended to show Kim Jong Crazy and Bashar-al Assad (or"Basaad" as Sean Spicer would say) that Trump means business. When the ratings are in the tank and your supporters are wavering -- bomb the sh*t out of something. Works like a charm (see: George W Bush).

Monday, May 23, 2016 (10 comments)

Et Tu, NYT? The message is clear: Bernie made his point, now it's time for him to go. Funny, it's only since Sanders hit a winning streak that there's been this outcry for him to disappear. If you stand up for the average American citizen, the party wants you to sit down and shut up. Better yet -- just go away. Wow. Just wow.
Monday, October 19, 2015 (2 comments)

Biden His Time The longer Biden waits, the less decisive he appears. I wonder if his handlers realize this? He doesn't present himself as a strong candidate with a mission and fire in his belly to make a difference in the Oval Office. Certainly not as ready to start a revolution as, say, Bernie Sanders is, as brilliantly parodied by Larry David on SNL Saturday night.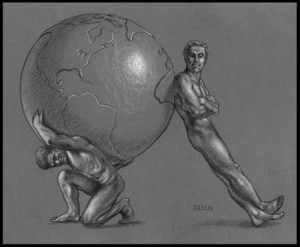 Thursday, April 21, 2011 (3 comments)

Atlas Threw Up Despite President Obama's extreme efforts to make nice with the Neocons, they're still aiming for the jugular, with state Governors leading the assault. And they will not stop until the middle class is destroyed.
Wednesday, May 6, 2015 (2 comments)

March of the Neocons It goes without saying that Huckabee is opposed to marriage equality, even saying that allowing gays to marry would lead to the criminalization of Christianity: "Christian convictions are under attack as never before. Not just in our lifetime, but ever before in the history of this great republic. We are moving rapidly toward the criminalization of Christianity."
Monday, April 20, 2015 (4 comments)

Extreme Prejudice; Raising a Fresh Crop of Haters The recent uptick on police violence against unarmed black men, with frequently lethal consequences, is more than a minor comment on the state of race relations today. Could it be that having a black man (and he's just as white as he is black) in the White House was enough to unearth the dark, bigoted underbelly of so many nascent racists in America?
Tuesday, July 19, 2016 (3 comments)

Word is Bond? The Trumps have demonstrated -- for the millionth time -- that they simply cannot tell the truth. For all of The Donald's bluster about "lyin' Ted" Cruz, you'd think he'd be super-duper careful about the honesty of his campaign, right? Surely wouldn't want to be considered a hypocrite or anything.
Wednesday, May 4, 2016 (6 comments)

Mum's the Word This has the makings of one of the largest political scandals in history. And yet, nobody outside of the Right Wing noise machine is talking about it. Not even the blowhard Trump, who will make up a scandal if there's nothing to use against his opponents. Bernie should just sit tight and keep winning primaries. He may be the Democratic nominee after all.
Tuesday, December 4, 2012 (3 comments)

Predatory Capitalism Predatory capitalism does not care about sufficient food for hungry Americans, or about a livable wage, or fair hiring practices, or equality in the workplace, or in education, or fair competition in the marketplace. It wants vertical consolidation, with absolute control. A nation of one Walmart. One Montsanto. One McDonalds.

Monday, August 22, 2011 (3 comments)

Fox "News" Viewers Attacked By Brain-Sucking Aliens The self-selected target audience of Teabaggers has been properly conditioned to receive the stream of misinformation directly into their mid-brains and will march like robots to the polls and automatically punch that ballot for the candidate Fox ultimately selects. And -- not that it matters -- they'll think they're doing it of their own free will.

Monday, August 23, 2010 (7 comments)

The Incredible, Edible Salmonella The hard-boiled truth is that our Big Corporate Farms treat breeding hens worse than Cheney treats Muslim detainees. The recent salmonella outbreak in eggs has the industry scrambling to explain the mass contamination. But the question shouldn't be how did this outbreak occur, but instead how is it that it didn't happen sooner?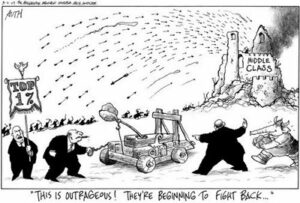 Thursday, March 10, 2011 (1 comments)

Sleeping With the Enemy If you think it's bad in Wisconsin, wait until you hear what the Neocons want to do in Ohio and Michigan. The Koch brothers and their ilk won't stop until those of us struggling to survive the "new normal" in the "new" middle class is stomped out like the insignificant bugs they believe we are.

Tuesday, September 13, 2011 (5 comments)

Let Them Die Where is the compassion in these conservatives? What happened to the concept of America as a shining beacon on the hill? A nation of caring citizens who recognize the dignity and humanity in every individual, regardless of socio-economic status?
Monday, March 30, 2015 (1 comments)

Losing My Religion Despite furious rationalization by Governor Mike Pence and local Neocon politicos who insist the law was designed to protect the civil rights of the LGBT community, these hypocritical Hoosiers cannot deny the language in the law opens the door to legalized bigotry.
Wednesday, September 23, 2015

God Bless America arrived at the White House in typical humble fashion, riding in a Fiat with the window down. Earlier he was greeted exuberantly by crowds of mostly young people when he left his temporary residence this morning. Even the most jaded pundits were a little awestruck.

Monday, May 3, 2010

Accidental Tourist The deeper story in this wreck that is being missed is the story of an industrial energy production system -" offshore oil drilling -" that is in general emphasized by a big industry and normally co-opted or coerced government officials and agencies -" and that continues to produce major disasters despite decades of technological focus and advance."

Thursday, April 4, 2013 (1 comments)

Bush Redux? Many of Obama's campaign promises to reverse the worst of the Bush Crime Family foreign policy measures have been abandoned. Not only has the president ignored his promised platform planks, he's actually reinforced and strengthened some of the most egregious portions of Bush-era abuses of power.
Wednesday, May 21, 2014 (22 comments)

Over Their Dead Bodies Shouldn't some of the responsibility for the current VA crisis be placed on the Bush Crime Family? Their terror wars created a massive influx of disabled and psychologically traumatized veterans, and they barely acknowledged their contribution to the ranks of the walking wounded.
Thursday, July 24, 2014

Nestle Makes The Very Best ... The fossil fuels used in the production of the plastic bottles further wreaks havoc on the environment. Matters not to Nestle, which is the same corporation that in the mid-70's sent sales representatives dressed as nurses into poor African nations to convince young mothers that its baby formula was superior to actual breast milk.
Friday, January 15, 2016

The Trump Show We are in the midst of a national nervous breakdown, Truthseekers. If I had hit my head and lapsed into a coma five years ago and woke up today and somebody told me Donald Trump was poised to take the GOP Presidential nomination, I would've laughed in their face. Then -- I would've asked to be hit in the head and knocked out again.
Wednesday, March 25, 2015 (3 comments)

Collection Plate Government incompetence is further destroying America. It's not just the secret service. Wonder where your hard earned tax dollars go? So does the Washington Post. How hard it it to misplace over $100 billion, anyway? Hey -- it's DC, not Baghdad. We know how private contractors ripped us off there.

Monday, March 29, 2010 (4 comments)

April (gun) Showers Because of my misunderstanding of these organizations, it never fails to amaze me how they can read the Bible and receive the divine message that their Savior, their Lord Jesus Christ . . . wants them to stockpile automatic weapons and shoot up a church.
Wednesday, October 29, 2014 (4 comments)

Pat Robertson Is Birth Control Isn't it about time for Pat Robertson to rapture on outta here? His latest rant clearly indicates his mental condition is deteriorating. He suggested that his flock of fanatic followers should invest in gas and oil beause they're "biblical" and that condoms don't come down a pipeline.
Tuesday, February 4, 2014 (4 comments)

Speak "American," Dammit! A local TV anchor, right here in Atlanta, stuck out her neck to defend the Coca-Cola Superbowl ad featuring voices from many different languages singing America the Beautiful. It was moving and poignant and many would say a lovely tribute to how (rightly or wrongly) America is respected and honored by people of many nations and many languages around the world.
Sunday, June 11, 2017 (2 comments)

100% Pathological Robert Mueller will probably pop Trump wide open without this bad boy uttering a word. Because really, does anybody believe Trump would have a problem lying under oath?
Wednesday, August 10, 2016 (8 comments)

High Crimes and Misdemeanors in an Armed Madhouse This is crazy stuff. but what is happening right now in America is a once-in-a-lifetime descent into madness, so who knows what is the truth anymore? It is an armed madhouse, Truthseekers. Here's a thought -- Greg Palast for President!

Tuesday, January 14, 2014

Brothers Grim(e) What do the Koch brothers have to do with contaminated water? Seems the brothers Koch have their dirty little fingers dipped in every nasty cesspool of our corporatocracy these days, especially where gas and coal are concerned. Now it is revealed that Freedom Industries (love the name), the company that dumped toxic chemicals into the waters of West Virginia, has ties to the infamous billionaire brothers.

Monday, May 10, 2010

Greed is Good? Now that the attempts to contain the oil volcano with a dome have failed, BP plans to clog the geyser with trash. Garbage in, garbage out. Couldn't have been more poetic if they planned it.
Tuesday, March 3, 2015

Live ... from the Belly of the Beast The brainwashing of the populace by the mainstream media machine has been effective beyond Murdoch's wildest imagination. Sometime in the last few decades, journalists abandoned their stance as independent seekers of the truth and merely spewed whatever propaganda best suited to advancing their advertisers' interests.

Tuesday, January 17, 2012 (1 comments)

Boo Hoo! Don't count the Occupy Movement out just yet -- they are regrouping and renewing their protest against the corporate takeover of our government. Nearly 1,000 protestors gathered at the Capitol to greet returning lawmakers with signs decrying the influence of money on politicians.
Tuesday, May 12, 2015

Tick Tick Tick . . . Once again proving the musical adage "Meet the new boss, same as the old boss ..." President Obama on Monday gave tentative approval for Shell Oil to drill in the Arctic Ocean. Hey, at least it's not in ANWR, as Raisin Brain desired -- with his magical ice roads that melt in the summer.
Thursday, February 28, 2013

Beastiality, Teabagger style Boy those knee-slappin' Teabaggers. Ain't they a funny bunch of wise-crackers? Their latest attempt at humor is a video showing former Secretary of State Hillary Clinton (snarf!) having sex with a Panda! Ain't that just a riot? If you ever need proof that the Republican party is on the fast-track to a self-imposed implosion, this is it.
Wednesday, February 12, 2014 (1 comments)

Naked and Unashamed Finally, a church we can all get behind ... so to speak. A clothing-optional place of worship where the congregation can gather, naked and unashamed, just like Adam and Eve before The Fall. Why wait for the rapture to lose your earthly garments when you can worship unencumbered by earthly garments today!?
Thursday, May 7, 2015

. . . and Water is Wet Surprise, surprise -- NSA phone-tapping is illegal! An appeals court sided with the ACLU in this important decision, stating that the Bush-Crime-Family era snooping violates our privacy rights. Gee, really?

Monday, October 31, 2016 (8 comments)

Cheaters Don't Win How many affidavits did Hillary -- and Huma Abedin, and John Podesta -- sign, swearing before Congress that they had turned over 100% of the email on her private server. Then 650,000 emails turn up on a laptop Abedin shared with her pervert husband Anthony Weiner. That's a LOT more than she claimed were on the private server. Oopsie. Where's a hammer when you need it?
Thursday, November 15, 2012

Pizza the Political Pie What's the connection between the popular pizza pie and the party of No? Is it simply a microcosm of how Big Business loves Republicans who promise to stomp on worker's rights and wage fairness so the fat cats can keep more pepperoni for themselves? That seems true, at least, for Papa John's founder John Schnatter, who plans to retaliate against his employees for the recent Obama victory.
Thursday, January 29, 2015 (1 comments)

The High Price of Cheap Gas The worst argument in favor of passing this legislation isn't the minimization of potential environmental impact, but that "somebody's gonna do it, so we might as well get our piece of the petroleum pie!" If we don't drill up the wilderness and ship that dirty sludge through our nation, some other country will! Editorials from the media have used this backward logic to defend the coming destruction.
Wednesday, February 5, 2014 (12 comments)

The End is Nye It's that timeline that really breaks it for most of us. We can calculate the speed of light. We can measure how far galaxies are from ours. These are provable facts, not theories. We know that our universe has to be billions of years old based on the distance of the Milky Way from other galaxies. Hard to argue with the Hubble. Or Einstein, Stephen Hawking, and the rest.
Monday, March 9, 2015 (2 comments)

No Respect he Neocons have taken another step to work around the president, this time 47 Republican senators sent a letter to Iran, warning that any nuclear deal it signed with Obama might not last after he leaves office. Blatantly communicating with a foreign nation behind the President's back to undermine current negotiations? Is that not treason?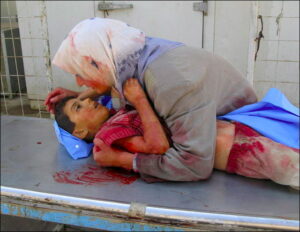 Thursday, March 17, 2011 (3 comments)

Eight Years Too Many Thousands of dead Iraqis and Americans later (with tens of thousands maimed and crippled, physically and psychologically) that brutalized nation still is mired in chaos. What was the point? Was all this sacrifice from the common folk of two countries simply and insanely about profit, war profiteering and power for the elite few in this country who are slowly killing us all?

Monday, August 9, 2010

The New Normal Regardless of your opinion of the current Chief Executive, there was no way for him to undo the decades of damage from previous administrations that thrust us into this sullen funk in the first place. We're living the "New Normal," all right. And it would be wise to remember how we got here. And to decide what to do about it all.

Tuesday, January 12, 2010 (3 comments)

Fox and Facts Sarah Palin, with her murky understanding of the world outside Wasilla, will fit right in with the other factually-challenged misfits at Fox "News." And they won't even have to fix her face like they did before dragging Greta over from CNN.
Wednesday, February 4, 2015 (5 comments)

War on ... Walking? The brothers Koch aren't satisfied with their buckets of billions -- they need more. They want it all. And now they're targeting federal funding for bike paths, walking trails, and public transit ... because those methods of transportation do not suck up any fossil fuels.
Monday, March 16, 2015 (8 comments)

Bye, Bye, Bibi? Support for Netanyahu in the upcoming Israeli elections is waning, as is his Likud party in general. Perhaps his recent US address to Congress wasn't as popular among his constituents as it was with our Neocons at home. Today Bibi formally announced his opposition to a two-state solution, perhaps in an effort to solidify his standing among the extreme Israeli conservatives.

Monday, October 3, 2011 (1 comments)

Supersize Me While the middle class dies and the ranks of the poor swell, this country is talking about cutting the government's spending. While one home in four is underwater, this country's worried about the financial health of banks. While we fight two unnecessary wars, war criminals like Dick Cheney are given television platforms as if they were simply representing a different political point of view. That's insane.

Friday, May 1, 2009 (4 comments)

Viral Racism Will Boortz be suspended? Doubtful. Neither will Rush or Beck or Savage or Hannity or any of the other major leage hate mongerers who dominate the dial. The Severin suspension is just a single-market drop in the bucket, while the big fish forever swim free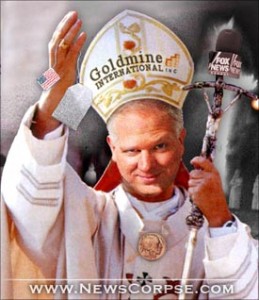 Monday, August 30, 2010

Don't Mess With the Missionary Man So...is this The End? Are we there yet? Have we reclaimed the Civil Rights movement and turned the U.S. back to God? Isn't it time for Glenn Beck to rapture on outta here?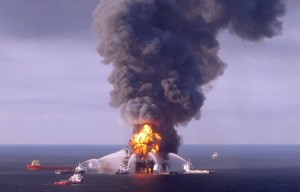 Tuesday, April 19, 2011 (1 comments)

Don't Go Near the Water Pro-corporate forces from Washington to Wall Street want you to believe that the chemical stew has magically disappeared without adverse impact, leaving healthy coastal communities, pristine beaches, unharmed ecosystems, undisturbed wildlife, and perfectly safe seafood.
Thursday, September 17, 2015 (2 comments)

Not For Sale Justice is not for sale, and neither is Bernie Sanders. He is the only candidate who truly cares about the welfare of the American citizens. Wouldn't you LOVE to see a Trump/Sanders debate? We could watch The Donald literally flip his wig.
Monday, October 24, 2016 (10 comments)

So, Sue Me Trump is more unhinged every day. His daily rants about rigged polls, rigged elections, and his future lawsuits against all the nasty women who claimed he assaulted them (lies!) are causing grief for all the other GOP candidates who aren't batshit crazy.
Thursday, July 10, 2014 (3 comments)

The Long, Hot Summer Regardless of the claims made by Neocon Luddites, global climate change is a very real thing. The good news is there are specific measures that can be taken to reduce the rate of climate disruption, if not reverse, the current and future damage from decades of barely-regulated fossil fuel consumption, among other toxins.

Monday, January 30, 2012 (4 comments)

Dead Men Talking It's getting crazier out there every day -- and we still have roughly 285 days to go...
Wednesday, April 24, 2013

And God Created Woman; Eden Foods Fighting Contraception in Obamacare Organic food conglomerate Eden Foods is suing the Obama administration over the Affordable Care Act, because it specifies coverage for birth control pills, which are nothing but instruments of the devil if you listen to CEO Michael Potter.
Tuesday, August 9, 2016 (19 comments)

Redneck Bang Bang There he was today, inciting his minions to shoot Hillary Clinton. What -- he was just joking you say? How could we have misinterpreted his words -- "Hillary wants to abolish, essentially, the Second Amendment," he said. "By the way, and if she gets the pick -- if she gets the pick of her judges, nothing you can do, folks. Although the Second Amendment people, maybe there is, I dunno."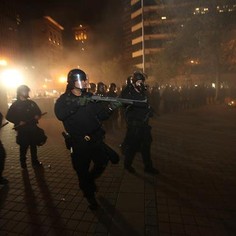 Thursday, October 27, 2011 (1 comments)

Agent Provocateur The rabid right-wingers on the air and the corporate media spread the propaganda and lies and try to manipulate public opinion against these peaceful protestors who -- after all -- are just fighting for our human rights.
Tuesday, January 17, 2017 (1 comments)

Chelsea Morning Compare Chelsea Manning's treatment with General Petreaus, who leaked top secret information so his mistress could write his biography. Petreaus didn't spend a second behind bars. Manning was a whistle-blower who acted to inform the public about the dirty underbelly of US diplomacy and suspect military actions.
Wednesday, September 7, 2016 (4 comments)

Both Sides, Now I will be casting my ballot for Dr. Jill Stein as the most moral choice available. Is it throwing away my vote? It's mine to toss away. Am I playing a part in a Trump election? Of course not. I view my franchise rights like my privacy rights: ain't nobody's business but my own, Baby. Be it the ballot booth or the Planned Parenthood clinic.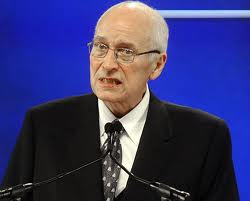 Wednesday, August 31, 2011 (4 comments)

Dead Man Talking Cheney promised that "heads will explode all over Washington" as a result of his book, probably just another in a series of violent, bloody fantasies, but in reality the book seems to contain little new information, facts, or insights. It's just a mundane laundry list of revisionist history from the twisted and tormented psyche of a very sick man.
Tuesday, February 10, 2015 (3 comments)

Dedications We are a brain-dead populace spoon-fed the sticky pablum that lulls us into believing that Madonna's Grammy performance is Important News on the same day drone strikes kill six in Afghanistan, 1,500 Russian troops enter Ukraine, and another unarmed black man is killed by police in St. Louis.
Monday, October 20, 2014 (1 comments)

Growth Industries Let's face it -- we are not seen as smiling liberators by most of the Muslim world. The US is a 3-D recruiting poster for ISIS terrorists, despite the propaganda the Bushies tried to force-feed the public about the oppressed Afghanis and Iraqis yearning to breathe free ... at least Saddam and al Qaeda left them free to breathe. Hellfire missiles -- not so much.
Monday, June 1, 2015 (3 comments)

Sicker by the Minute U.S. Rep. Lindsey Graham's military service record has been called into question because the Republican congressman, who never went overseas, calls himself as a Gulf War veteran. Graham's Internet web site biography lists him as an Operation Desert Shield and Desert Storm veteran, although he never got closer to the war than McEntire Air National Guard Base near Columbia [South Carolina] where he was a military lawyer.
Monday, August 18, 2014 (26 comments)

Post Mortem Turn on the TV and switch to any news channel -- it's almost impossible to tell the difference between Ferguson, Mo; and Iraq, Gaza, or the Ukraine. Chaos, destruction, and violence from all over the world now dominate the nightly newscasts on our telescreens.
Monday, November 3, 2014 (2 comments)

Balance of Power So when you're watching the election results dribble in tomorrow night (hopefully while listening to this program), see if the talking heads pay any attention to these crucial votes on abortion, or if they just keep their cameras fixed on the various Senatorial campaign headquarters for the usual victory parties and concession speeches.
Wednesday, August 5, 2015 (3 comments)

Captains Obvious Are the news producers that stupid, or do they just think we are? I fear the latter, because this assumption that the news consumers are drooling idiots has become a disturbing trend. The most obvious details are reported -- and repeated -- as if they are rare, discovered secret truths.
Wednesday, April 2, 2014 (8 comments)

Ignorance is Strength, Freedom is Slavery, Money is Speech The Roberts Court has decided, a la Orwell, that some people are more equal than others. If James Madison wanted to equate money with free speech, he would've drafted it into the Bill of Rights back in 1787. He must be flipping in his grave. His protection of all citizens has become a guarantee that the vast majority of us will no longer have any say in our electoral process.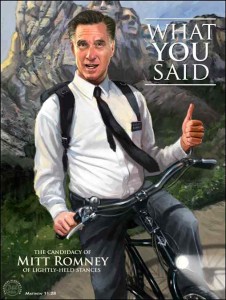 Wednesday, May 9, 2012 (1 comments)

Thou Shalt Not Lie Is there a Mormon word for "chutzpah?" Maybe Mittens doesn't understand that google searches stretch alllllll the way back to 2008. The idea that Obama was on the fence about the action, and ONLY pushed for a managed bankruptcy after reading Romney's critical (and dead-wrong) NYT screed is laughable.
Tuesday, August 30, 2016 (2 comments)

Good Behavior? As students return to college this semester, it might be a good time to revisit the Stanford rapist Brock Turner, who was just released from prison a mere 90 days after his already appallingly brief six-month sentence. You remember Brock, he raped the unconscious girl behind a dumpster and molested her so severely they had to dislodge pine needles and debris from her vagina.

Tuesday, April 26, 2016 (6 comments)

Brand New Day; Bernie's a Warrant Away From The White House Is it possible that Democrats are actually poised to nominate a candidate who is under an active FBI investigation? Seriously? No wonder Bernie isn't backing off, he's a warrant away from the White House. Can you picture Trump vs Sanders? The most ethical candidate possible against the most sleazy? If Team Clinton thinks the DOJ is going to give her a pass, they're in for a grim surprise.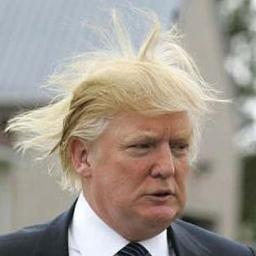 Tuesday, October 4, 2016 (4 comments)

Surprise! Donald Trump proudly proclaimed that of COURSE he played the tax system for all it's worth, he is such a schreeeeeewd business genius, he knows how to maximize profit! And as a trusted servant of the American people, he will work for "us" to get us the best "deal" for America!
Wednesday, June 14, 2017 (10 comments)

The Next One There are almost as many guns as people in the United States, and they aren't going anywhere. Gun lobbyists will make sure of that. There will never be common sense gun laws as long as we value our deadly weapons more than our darling children.
Tuesday, March 17, 2015 (2 comments)

Shockers! What began as an inquiry by a curious reporter about Schock's bizarre redecorating of his Congressional office to replicate the "red room" from the TV show Downton Abby soon became a serious investigation into layers of graft and political corruption.
Wednesday, January 11, 2017 (10 comments)

Pissed... Does anybody find it ironic that the same dweebs who now loudly disavow the Trump/golden shower report were perfectly willing to believe Hillary Clinton was operating a child sex ring out of a pizza joint? Which seems more likely to you, Truthseeker -- that the self-confessed pussygrabber would frolic with incontinent Russian hookers, or that the former Sec. of State was pimping kids at a pizza parlor?
Wednesday, April 15, 2015 (7 comments)

Crying Uncle We of the 99% are carrying the burden of funding the workings of the Federal government by ourselves, while there are hundreds of billions of dollars that American corporations are concealing from Uncle Sam in overseas accounts. But the IRS is too disorganized, the tax code too complicated, and staff too poorly trained to go after these crooks in a meaningful way.
Monday, February 16, 2015 (1 comments)

End of the World As We Know It Obama will never satisfy the Neocons -- either they'll sue him for over-reaching on Affordable Care or attack him for not going far enough on IS. There is no bowl of porridge that is "just right" for these flying monkeys.

Monday, April 27, 2015 (1 comments)

You Gotta Kill 'Em From the murdered children, depleted uranium munitions, carpet bombs designed to look like humanitarian aid packages, funding of warlords, the rapes, looting, the mass deception ... all this is Obama's fault? Bush took no responsibility for the foreign policy nightmare that he created, then chastised Obama for failing to stop the chaos in Iraq and spread of terrorism in the region.
Thursday, October 1, 2015 (1 comments)

The Next One, part 43,876 Our government -- the Congress -- will do nothing about the carnage. Why? Because they don't dare risk being labeled "anti gun" and voted out of office. Or, more importantly, because the merchants of death in the gun lobbies come armed with boatloads of cash for those candidates willing to sacrifice our children for payola.
Wednesday, October 8, 2014

Is There a Doctor in the House? The fact that Neocons are responsible for the lack of a Surgeon General has not stopped them from attacking the (nonexistent) Surgeon General for not speaking out about Ebola. Yeah, it's kind of confusing. They are criticizing an entity that doesn't exist and they are responsible for its nonexistence.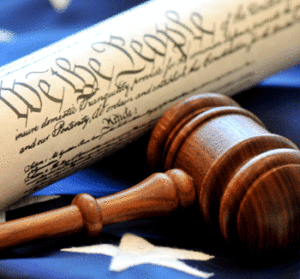 Wednesday, November 18, 2009 (3 comments)

Criminal Injustice Why are Republicans afraid of the law? Did they collectively buy into Dubya's belief that the U.S. Constitution, and therefore our entire system of government, was nothing more than a "goddam piece of paper," and, furthermore, should be abandoned if it might possibly be used to protect a swarthy Muslim?
Thursday, February 20, 2014 (7 comments)

C'mon Back Jesus -- and Bring your AR-15 In 2004, Boykin was reprimanded by the Pentagon for publicly explaining that the US military would win in Iraq because our (Christian) God is "bigger" than their (Muslim) God. He also characterized Muslims as Idol worshipers. He later intimated that our troops were fighting for Jesus in the War on Terror. Oh, and he said the true enemy of the United States was Satan.
Thursday, June 26, 2014 (7 comments)

Plunderstorms The only facets of the Constitution that are being aggressively protected are those that ensure NRA members can tote huge assault weapons into fast food restaurants and ensure that corporations are people and money is speech. How did this happen? And can it be reversed?
Monday, November 2, 2009 (12 comments)

Meet the New Boss?? The precedent is set that Executive Branch officers can break the law without fear of prosecution if such crimes fall within the very loose interpretation of "national security." This is the antithesis of the policy of transparency President Obama promised in his administration.
Tuesday, June 26, 2012 (1 comments)

If It's Tuesday . . . If angry aliens did attack Earth, 21% would call the Hulk in to deal with it, 12% would call Batman, and 8% would call Spider-Man." There is some rational news in this sea of insanity, however, and it's refreshing to read that the religiously insane global-climate-change deniers lost a key battle in their war to rid the world of all non-Biblical scientific research.
Thursday, February 27, 2014 (10 comments)

Apocalypse Now! Universal health care -- like they enjoy in virtually every free developed nation on earth -- would eliminate all these issues. No one would have to prove their financial worthiness before receiving top-notch medical care. Rich and poor alike would have equal access to medical treatments and preventive care. And it would be cheaper.
Friday, August 7, 2015 (1 comments)

There Has to Be a Morning After The Donald is an misogynistic egomaniacal a**hole, Huckabee is a bigot, Jeb is an apologist, Rubio is the cute one, Christie is the fat one from the failed state, Kasich is the Fox News Darling, Paul is the crazy one, Walker has no chin or spine, and Carson is the black guy. We didn't learn much we didn't already know, did we?
Tuesday, February 24, 2015 (1 comments)

American Idiot Idaho Rep. Vito Barbieri is a dumb little spud. Unless you live in a cave, by now you've heard the story of this anti-choice Neocon's gross misunderstanding of gross anatomy. Not since Bill O'Reilly sexually harassed a female co-worker by threatening to soap her up with a felafel has a male Neocon so missed the mark on female anatomy.
Thursday, March 19, 2015

Tale of Two Leaders It's good to see the President stand up to a right winger. Sure would be nice if he exhibited the same stiff backbone with Congressional Republicans. Speaking of Obama, he now says he regrets not closing GITMO on his first day of office, as he promised in his first campaign. Hey, brother ... there is still time!
Thursday, December 29, 2016 (4 comments)

From Russia, With Love The Trump Countdown begins, as more and more Americans are waking up to the realization that we have a paranoid-delusional sociopath slouching toward the Oval Office. Uh, we know this is your first real job, Mr. Trump, and it's complicated if you are an idiot trust-fund tyrant fascinated by reeeeeeeeeeally tall buildings, probably because you have small ... hands.

Monday, May 24, 2010 (8 comments)

Don't Mess With Texas Welcome to Texasland! Soon country music studies will be added to the curriculum next to history classes in which the syllabus will include lessons on the wise writings of unsung national heroes such as Sen. Joe McCarthy and slave-owning Confederate President Jefferson Davis, while removing Thomas Jefferson's name from the list of "great Americans."
Wednesday, August 3, 2016 (7 comments)

Superfreak Rumors are circulating that upper echelon Republicans are contemplating the possibility of having Trump declared mentally unstable and replacing him. But with who? Ted Cruz? He's equally despised. Romney? He already bears the mark of loser.
Monday, October 7, 2013 (2 comments)

Thank a Teabagger he true obscenity is all this pain and suffering. All these cancer-treatment denials, all these kids kicked off Head Start or baby formula, it's all because a bunch of toddlers in the House want to stomp their little feet and cry about the Affordable Care Act. Even though this government shutdown does NOTHING to advance their lost cause. How does Ted Cruz sleep at night?

Monday, August 15, 2016 (4 comments)

When the Levy Breaks Deadly flooding continues to devastate southeastern Louisiana and southern Mississippi. Ariel photographs of the swampy parishes are eerily reminiscent of the hurricane Katrina damage 11 years ago. And as expected, the climate change deniers continue their thick-headed insistence that the record-breaking heat, floods, droughts, and wildfires have any basis in scientific fact.
Monday, December 16, 2013 (1 comments)

Smoke, Smoke, Smoke that Cigarette ... Poor tobacco companies, these pesky governments are interfering with their legal right to kill their citizens. Perhaps some enterprising member of Congress could tie a bill to repeal Obamacare to a measure to regulate the ownership of assault rifles, or restrictions on the tobacco companies from these kinds of schemes. Maybe they could trick a Teabagger into supporting it that way?
Wednesday, June 25, 2014 (1 comments)

For God's Sake Tim Lambesis was the frontman for the Canadian Christian rock band As I Lay Dying. The band enjoyed some limited success in the Christian rock genre, then Tim had to go and screw everything up by plotting to murder his wife, then confessing that he's a closet atheist only pretending to be am evangelical to make money.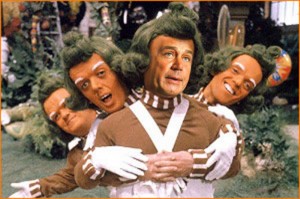 Monday, September 13, 2010 (3 comments)

Rhymes With Orange Boehner's agenda of favoring millionaires and billionaires over the middle- and working-class is an attempt to lock us into the same leaky boat that Bush used to float the economy over the dam and into the rocks below, doubling the deficit and unemployment. Us "Mericans may be stupid, but we're not suicidally stupid. We know on an elemental level that a vote for Republicans this year will pull the proverbial plug on us all.
Thursday, August 14, 2014 (4 comments)

Police States Are these police officers trained in military weaponry, or are they just given these lethal, high-tech weapons and set loose on the civilian population? It seems the war on terror has spilled onto Main Street, USA. SWAT teams raid barber shops and reporters face rubber (and real) bullets and teargas bombs for simply reporting the carnage and brutality.
Tuesday, May 10, 2016 (4 comments)

Crappy Politics More proof that the US is experiencing a national nervous breakdown -- North Carolina Gov. Pat McCrory is suing the Federal government to make sure everyone goes potty in the right toilet. And Attorney General Loretta Lynch has fired back with a fierce "Oh HELL no" counter-suit threatening to withhold federal monies from North Carolina if McCrory insists on this gross civil rights violation.
Thursday, August 7, 2014 (4 comments)

The "F" Word We expect more from Obama. The torture victims were people. Real, live human beings, not just some "folks." Not the folks you know down the street, or the hard-working folks waiting for a pay raise, or the folks in Korea who might buy a Chevy.
Thursday, June 22, 2017 (2 comments)

MissHandel'd Jon Ossoff makes Al Gore look like the late Robin Williams. If he had fire in his belly you'd never know it. Never held any political office, only 30 years old, didn't even live in the district at the moment. Smart kid, but way too green, and not in an environmental way.
Tuesday, February 14, 2017 (2 comments)

America Held Hostage, Day 25 Forgotten instantly will be the backed-up sewer that is our nation's "leadership" and all this pissy media-generated nonsense that National Security Adviser Michael Flynn is really a Kremlin mole in addition to being a lunatic. Right?
Tuesday, June 16, 2015 (2 comments)

Trumped Up Oh that's it, we need more corporate control over our lives! Why didn't we think of it before? Let the really wealthy people take charge, instead of the losers. Because, y'know, rich people have never had any power or influence in government before. What a pile of Dippity Doo.
Monday, May 22, 2017

Unforced Errors Is it impeachment yet? Last week we posited the possibility that the mean tangerine is deliberately trying to get impeached so he can get back to the business of tower-building and p*ssy-grabbing. That was before we discovered that he called Comey a "crazy nutjob"to Russian foreign minister Sergey Lavrov and ambassador Sergey Kislyak in the Oval Office on May 10, the day after he fired Comey.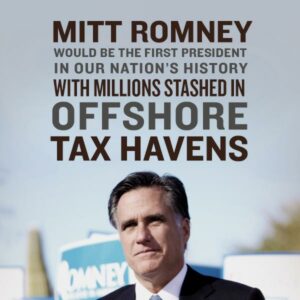 Tuesday, August 7, 2012 (1 comments)

I Know You Are, But What Am I? At the heart of this controversy-turned-Kindergarten/Koch Brothers-spitball fight is the issue of political transparency. And then there's the obvious -- if you've got nothing to hide, why not be honest and forthcoming with the public? Romney's Righties counter that it's a matter of principle and precedent -- after all, John McCain didn't pony up a decade of documents, why should Willard?
Monday, January 30, 2017 (9 comments)

Seven Days To Fascism It only took Trump seven days from taking office to trampling the constitution, invigorating ISIL and other extremists, pissing off members of his party, and making Sen. Chuck Schumer cry. Trump was quick to dismiss Schumer's tears as "fake," much like his so-called "university," and his hairline.
Tuesday, April 2, 2013 (3 comments)

Nukes and Nutjobs of course, there's the connection between Kim Jong Un and the struggle for gay rights, and that could spell the end of the world. that is, if you believe some leaders in the Rapture Right. All that is needed to stop the lunatic leader of North Korea from unleashing nuclear death is to just keep the gays out of the Boy Scouts and marriage license offices. See how easy that is?
Tuesday, February 25, 2014 (5 comments)

Portrait of the Artist as a Young War Criminal George W Bush is finally being recognized for his genius. No, seriously. He's not being honored as the President who created the largest deficit in history, or for racking up the most war crimes, but for his artistic prowess. The Decider has decided to bare his soul to the world by displaying his creations in the Bush Presidential Library. That should make attendance skyrocket, right?
Thursday, August 11, 2016 (14 comments)

Oh Mighty ISIS This was the week Trump was supposed to finally start talking like a President, describing his economic plan in a series of speaking events. But that didn't happen. That can't happen because he is pathologically incapable of staying on topic. Trump is Trump, and always will be. I'm sure a President Trump would be firing off angry tweets against other world leaders, calling them sad, weak, low energy, or just plain liars.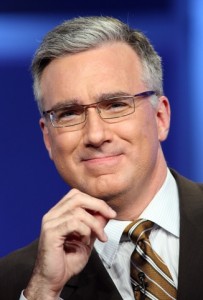 Monday, November 8, 2010 (2 comments)

2 Fast 2 Furious Why was the suspension so short-lived? Did they bow to fan pressure (doubtful) or perhaps they decided to wait until the merger was officially approved, then shut down the whole dammed network (more likely).
Monday, February 2, 2015

Monday Morning Quarterback It's Groundhog Day 2015! That means we get to enjoy not only six more weeks of winter -- but six more years of these new flying monkey senators -- Tom Cotton, Cory Gardner, Shelly Moore Capito, Thom Tillis, Mike Rounds, Steve Daines, David Perdue, and the Grande Dame of them all -- Joni Ernst!

Friday, September 23, 2016 (4 comments)

Long Weekend It's going to be a very long weekend for the two least popular presidential candidates in history. The first BIG debate on Monday will likely be a make it or break it moment for both of them, their poll numbers still wavering in the mid-40s with little significant movement in months.
Wednesday, May 18, 2016 (3 comments)

Doublespeak Dana If Bernie just recedes quietly into the shadows so Team Hillary can march onward to victory...What about the citizens in the states who have yet to vote? Should Democrats in California and Washington State and Washington DC and New Jersey and New Mexico and Montana and the Dakotas not get their chance to cast their ballot for their candidate of choice? Why disenfranchise millions of Americans?
Wednesday, July 17, 2013 (5 comments)

Come to Jesus the real insanity is that these extremists are elected again and again. Even when their true motives and beliefs are exposed -- they are returned to office because of their insane actions -- not in spite of them. So who is more mentally ill -- the candidates or the voters?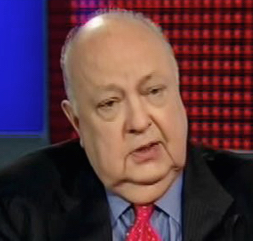 Tuesday, August 23, 2016 (1 comments)

A Sex-fueled Playboy Mansion-like Cult Ailes, like Trump, enjoys name calling. According to this new lawsuit, he called one of his anchors a Puerto Rican prostitute and described another as an angry black. Tantaros is the latest woman to come forward with a lawsuit against Roger Ailes, and she is also naming Bill Shine and Bill O'Reilly as sexual harassers.
Tuesday, February 7, 2017 (1 comments)

Banned Without the media's wholehearted support, Trump would've gone done in history as a trust-fund-baby billionaire-cum-reality TV star with a slew of sleazy kids, broken marriages, shady universities, stripper-filled casinos, a penchant for pussygrabbing, and obsession for incontinent Russian hookers. Now he's the President instead.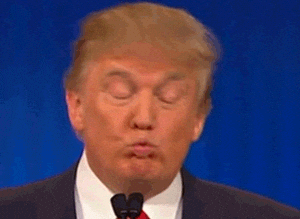 Monday, August 8, 2016 (4 comments)

Wild Manic Monday There is no question that the Trump candidacy has turned a spotlight on the true nature of the republican base. And base they are. Racists, bigots, misogynists, fear-based knuckle-draggers who want a wall around the United States to keep out everybody who isn't a white God-fearing, gun-toting, climate-change-denying, pro-life creationist. Just scan the crowds at his speeches and listen to their war cries.
Thursday, February 19, 2015 (3 comments)

War Without End, Amen. This week IS vowed to launch an assault on Italy, using its gains in Libya as a springboard to European attacks. Do they have the actual power to carry out these threats? IS certainly has mastered the art of propaganda via social media, and they have captured everyone's attention.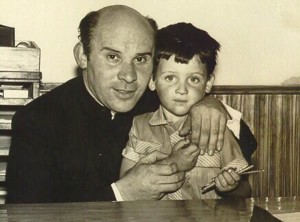 Wednesday, November 16, 2011 (1 comments)

Dearly Beloved Rather than fighting the civil rights of American citizens, perhaps these servants of God should focus their Holy War on their men of faith in positions of power who continue to rape and molest children.

Thursday, May 3, 2012 (6 comments)

Radioactive Why isn't the mainstream media paying more attention to this story? Is it because there is no way to spin a happy ending because -- according to some experts -- a cloud of deadly radioactive particles is headed to the Western US and there's not a thing that can be done about it?
Thursday, June 19, 2014 (2 comments)

The Secret Life of B's The billionaires dump their deep pockets into the campaign of their chosen puppet and, poof! Off to Capitol Hill to carry out the Koch's legislative agenda. Our electoral process has become like a grocery trip for the ultra-wealthy -- let's see, I'll pick up a pound of salmon filets, a bottle of Perrier, the 17th District in Maryland, a nice pinot noir...

Tuesday, May 19, 2009 (3 comments)

Onward, Christian Soldiers! The GQ article also stated that some "unnamed" Pentagon officials worried that if the evidence of these proselytizing report covers were discovered (they were marked "Top Secret") that "they could be interpreted as a suggestion that the war was religiously driven, a battle against Islam." No kidding . . . really? Y'think?
Wednesday, April 19, 2017

Tweedle Dee and Tweedle Dumber Tweedle Dee and Tweedle Dumber | Mike Malloy Radio Show : Progressive Radio : Online Video Streaming : The Best In Nighttime Liberal Talk! M-F 9pm-12am.
Monday, March 3, 2014 (1 comments)

Back in the USSR -- Putin on the Blitz? Kerry's talking tough about "consequences" Russia might face if it doesn't withdraw troops from the region, stating on Face the Nation that the US and G8 nations were prepared to "go to the hilt" to "isolate" Russia, implying tough economic sanctions could follow. But it's questionable what actual clout Kerry carries.
Monday, August 19, 2013 (1 comments)

Insult to Injury The US military doesn't deny the torture and abuses, which led to death of some innocent detainees, but a US judge throws out the case. There will be no accountability by the torturers.But those victims, those few survivors who still retain enough mental faculties to file a lawsuit, are now themselves being victimized-again-by the entity that subjected them to round-the-clock torture.
Monday, June 16, 2014 (17 comments)

Mission Accomplished? What was the mission again? To find WMDs? To free the Iraqi people from an evil dictator (that we backed)? To stabilize the region and make it safe from al Qaeda? Gee,that's not working out too well, is it? What a hideous mess. What a terrible sham to play on the American people. What mission has been accomplished?
Thursday, December 3, 2015 (1 comments)

Systematic Desensitization While we argue about Starbucks greeting cups or the virtue of store closings on Black Friday, another armed psycho is planning the next massacre. And the one after that. They are legion and they are unstoppable. All we can do is hold our breath, swallow hard, and hope it's not our child/husband/mother/friend.
Tuesday, June 24, 2014 (22 comments)

Private Parts How can our privacy rights be protected if employers claim the right to peek in our undies -- in the name of religious freedom -- and decide if they can sanction what we're doing with our private parts? Where does the religious madness end?
Tuesday, October 14, 2014 (2 comments)

Rapture Rifles North Carolina Rep. Walter Jones (R/Rapture) is ready to meet Jesus, and he's hoping the Prince of Peace is packing heat. He's calling for divine intervention in the form of a hybrid religious/Republican revolution to stop President Obama from sending troops to assist with the Ebola crisis in Africa.
Wednesday, November 6, 2013 (6 comments)

Sign of the Beast? It seems Ken Cuccinelli was a bit too kooky even for the Teabaggers to fully embrace. His buddy, Texas Rep. Matt Kraus is one of those crazy Christians that gives otherwise normal Christians the willies. To suggest that your political opposition is made up of evil, devil-worshippers kind of goes against the nature of pluralism and a democratic society.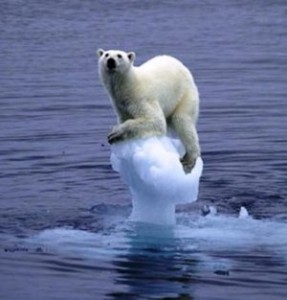 Thursday, September 27, 2012 (1 comments)

Hot Hot Hot! Science-deniers soon may have no choice but to accept the phenomena of global climate change as a result of human action. Results from a scientific study conducted in 20 developing countries provide undeniable evidence that carbon dioxide emissions (greenhouse gasses) from the burning of fossil fuels could result in 100 million human deaths by the year 2030, and it may be too late to do anything about it.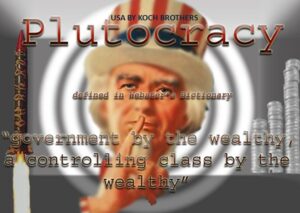 Monday, October 17, 2011 (2 comments)

Poor in America A brave collection of resisters are demonstrating in more than 200 cities around the globe in "Occupy" demonstrations to show Corporate America (or Corporate Italy, etc.) that we will not be sold into indentured servitude without a fight.
Monday, June 23, 2014 (11 comments)

With Us, or Against Us? We are being kept in the dark about the number of these targeted attacks and the determining factors at to who is considered an "imminent threat." We deserve to know who is being killed -- in our name -- and why. We need to know, Mr. President and, to borrow a phrase: Are you with us, or against us?
Monday, November 10, 2014 (3 comments)

Have You Seen the Bigger Piggies? Poor Rush Limbaugh. What a pig. A filthy rich pig who is now making the ridiculous claim that the DCCC is causing serious financial harm to his "small business." Like he's running a little mom-and-pop supermarket or something. Preposterous for a millionaire making over $25 million a year, from his wealthy backers if not direct advertisers.
Wednesday, September 17, 2014

Sinners So many flying monkeys -- so little time. Should we focus on the senate's vote against pay equality for women? The possibility of sending ground troops into Iraq? The latest accidental family shooting fatality? The most recent El Rushbo outrage?
Tuesday, May 14, 2013 (3 comments)

If The President Does It, It Isn't Illegal? The Republicans, however, will grasp at anything -- birthers, deathers, Acorners ... they will throw everything at him, no matter how ridiculous, until something sticks. Now things are legitimately sticky. Many of us would feel better about this mess if he were to be impeached over drone strikes, but from day one it did seem inevitable that the Neocons would get him somehow.
Tuesday, October 7, 2014

MadMen Silly season is upon us. It's almost time for the midterm elections, and at least one result is already in -- the political ads are crazier than ever. Let's begin with a truly nauseating ad for Rick Scott, which parodies the nauseating TLC reality TV show "Say Yes to the Dress."
Thursday, January 5, 2017 (4 comments)

Making America Sick Again We had a chance with Bernie Sanders to elect an honest president. An actual fighter for the people. One who genuinely cared about the working class, not just pay lip service like this billionaire crooked Oompa Loopah. We could've had a shot at honest-to-God affordable health care, single payer like the rest of western civilization. There's no stopping the juggernaut now.
Thursday, November 14, 2013 (11 comments)

The King's Speech President Obama held a press conference today to appease the critics of his Affordable Health Care Plan and head off a battle in Congress over a GOP bill that targets those who will lose their coverage because it fails to meet the new minimum standards. And the media is milking it for all its worth.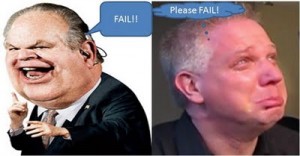 Monday, October 26, 2009 (3 comments)

Rush Hour Truth is, Rush and Beck and Hannity and O'Reilly are merely the front men for the real gangsters who have thus far escaped justice; the true Teflon Dons: Bush, Cheney, Rummy and their corporate owners. The right-wing media thugs poke baseball bats into the air and spin lies into the microphones, but the reality is they're now running security for a Family that's officially out of office.
Wednesday, October 30, 2013 (6 comments)

Witch Hunt The questioning of Health and Human Services Secretary Kathleen Sebelius sounded more like Salem, MA circa 1675 than Washington, DC 2013. If you heard some of the inane questions she faced from the assembled group of rich (mostly) male Republicans, she might as well be broken on the rack, or burned at the stake.
Thursday, June 23, 2016 (6 comments)

The "New" New Normal We might as well get used to these mass slaughters and stop beating our heads against the wall and rending our garments hoping for some kind of logical, compassionate legislation that values human life above AK 47s. Mass gun death is the new normal.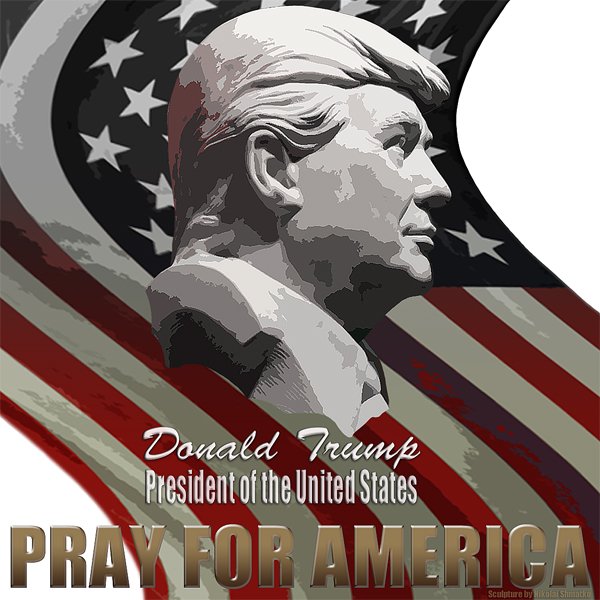 Tuesday, December 13, 2016 (6 comments)

Artificial Intelligence This geriatric Jerky Boy is headed to 1600 Pennsylvania Ave despite losing the popular vote by over two million, and despite mounting evidence that the Russians threw the election into his pudgy little hands. Well, he's working there, but doesn't want to live there -- it's too drastic a lifestyle change for his nibs. Here's hoping we all survive the new year.
Tuesday, August 12, 2014 (24 comments)

The Right to Remain Silent It's been three days now since Michael Brown, an unarmed 18-year-old black teenager, was shot multiple times by a police officer, and Ferguson Missouri officials have yet to name the officer in question. They cite fear for the officer's safety. This is rather ironic, as the officer certainly had no regard for the safety of this young man whose only crime was "walking while black."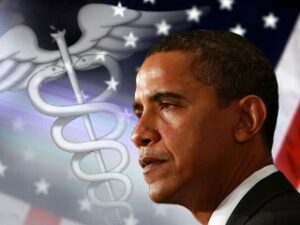 Tuesday, October 13, 2009 (4 comments)

Enough! The monstrous insurance industry has reaped billions upon billions of our dollars keeping us in this fear state, forcing us to accept a system based on illness rather than health, where the worth of every human life is measured by the crooked red-line on their profit-and-loss flow charts.
Tuesday, January 24, 2017 (6 comments)

Drowning In Alternative Facts Alternative facts. Feels like alternative realities. Trump's first two days in office have been chocked to the gills with "alternative facts," the Newspeak Kellyann Conway spouted on Meet the Press, speaking about Trump's insistence that record crowds attended his inauguration.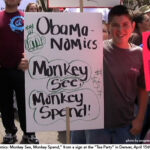 Monday, August 10, 2009 (11 comments)

Do You Really Want to Hurt Me? The Teabaggers, Town Hall protestors, and Birthers, combined, have formed the perfect trifecta of terminal stupidity. Their hate-filled moronic screeds are increasingly racist and threatening to President Obama and to, well, just about everyone who does not subscribe to their insane theories and agendas.
Wednesday, November 12, 2014 (2 comments)

Gods and Monsters I remember the campaign to boycott Proctor and Gamble products in the 1980's because the moon and stars logo was purportedly another one of Satan's signatures. I've often wondered about the kooks who see spooky symbols hiding everywhere (Glenn Beck comes to mind), be they the Holy Virgin in a piece of toast, or Jesus on a billboard advertising spaghetti and meatballs, or Satan in a soft drink
Tuesday, November 29, 2016 (4 comments)

The Lunatic is in My Head The media gave him mountains of free publicity (and there is no bad publicity) for a solid year. Spare me. We should be the ones pissed at the telescreens that blasted his screed and waved his hairflap in our faces ad nausea until the constantly repeated propaganda grew tendrils and rooted itself in the redneck brain-stem.
Monday, December 9, 2013

Happy Bloody Koch Brothers New Year Kochs latest front group, based in Virginia, calls itself the "State Policy Network," or SPN, and it has planned a veritable bloodletting festival for the new year with a full frontal assault targeting health care, education, the environment, and worker's compensation. And that's just for starters. SPN has an $83 million budget drawn largely from individual and corporate donors and foundations.
Tuesday, September 29, 2015 (7 comments)

A Time To Kill There is no humane way to kill a person. Murder is by definition inhumane. Whether by guillotine, firing squad, hanging, gassing, electrocution, or poisonous drugs. The logic employed by Necons to justify executions escapes me, as does the hypocrisy of upholding the sanctity of the life of a blastula while simultaneously endorsing the state-sanctioned murder of fully formed adult human beings.

Friday, June 5, 2009 (4 comments)

Batter Up! Nasty, hate-filled reactionary screeds are expected from media whores, but generally not from elected officials. In a stunning offense, Republican Senator James Inhofe ravaged Obama's speech yesterday, making the outlandish claim that Obama is "un-American" and siding with the terrorists. According to Inhofe, Obama's speech in Cairo was "un-American" because he referred to the war in Iraq as "a war of choice."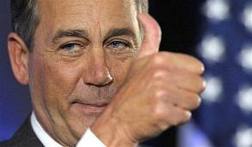 Monday, December 13, 2010 (3 comments)

Gone With The Republic Neocons don't assume (official) Congressional control until January, but it feels they've been pulling the President's strings on issue after issue since near the beginning of his term. We need strong leadership now, not next week, next month, or next year.

Tuesday, May 2, 2017 (1 comments)

Trump Confusion; 12 Years (in) a Grave Trump is confused about the Civil War, preexisting conditions, Obama wiretaps, and murderous dictators. Even Kelleyann couldn't untangle this mess. Speaking of, has she gone missing? Should we get her on a milk carton or something.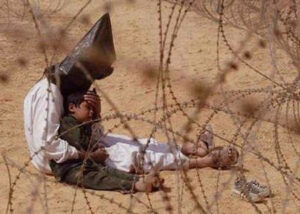 Tuesday, April 26, 2011 (6 comments)

Not In Our Name The truth about GITMO, exposed in leaked documents written by the very people who ran the place, show the inhuman brutality and torture against a group of 779 "enemy combatants" held without formal charges, without civil rights, on the thinnest pretext and interrogated for years without gleaning one iota of useful information that would -- allegedly -- "keep America safe."
Monday, May 13, 2013 (1 comments)

Watergate and Iran Contra combined? Sen. Lamar Alexander (R/Redneck) has an itch to scratch and it's shaped like the word IMPEACHMENT. He and his fellow Republicans are grasping for something -- anything -- to throw at Obama that would possibly stick long enough to impeach him. If they keep attacking these straw men, one day they'll huff and they'll puff and they'll blow their re-election chances right down!
Monday, September 23, 2013

Bye-Bye, Miss American Pie . . . There's no chicken in everyone's pot, and it's not morning in America, either. Feels more like permanent midnight is approaching. With thousands of Americans driven into poverty each month, there is a moral imperative to stop this. Sooner or later, we will all become the 99%.
Friday, November 7, 2014 (2 comments)

Orange is the New Black Republicans know how to spend the taxpayers money on BIG weapons and take money from BIG pharma and the Frankenfood industry and the NRA and BIG oil and the Defense manufacturers and other merchants of death and destruction that make up the majority of their special interest groups. But govern? Fairly represent the will of the people and the best interest of their constituents? Not so much.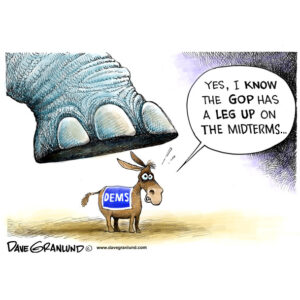 Tuesday, November 2, 2010 (4 comments)

Don't Worry, Be Happy! Don't worry -- be happy! The Midterms still represent a big problem for the Democrats -- they're going to be voted down as a direct consequence of their dithering and leaderlessness -- but the political reality is that the world is not going to end."
Thursday, June 2, 2016 (1 comments)

Bang Bang Bang Bernie Sanders and Hillary Clinton are in a statistical dead heat in California for next Tuesday's primary, where a whopping 475 delegates are up for grabs, which is why the Hillary surrogates are beating the bushes arguing that Bernie is "hurting the party" with his continued campaign.
Tuesday, August 13, 2013 (3 comments)

Sweet Home Alabama? The state of Alabama is finally revising its constitution to eliminate some particularly nasty, arcane language left over from the bad ol' George Wallace era of legalized racism. Seems the state constitution still mandates that there be separate schools for "white and colored children." Hard to believe in this day and age ... or is it?
Monday, October 17, 2016 (3 comments)

It's Rigged! Saturday Night Live is conspiring against him, too? Did he take an extra dose of paranoid pills before he made that declaration? Geez, he hosted SNL a year ago. Well, when this nightmare is finally over next month, Donald can team up with his psychotic media hero Alex Jones and start the alt-right InfoWars TV network (with Ailes and Hannity, natch).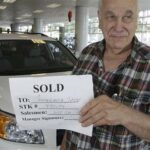 Monday, August 3, 2009 (5 comments)

Baby, You Can Drive My Car . . . Republican Senators are vowing to turn off the gas pump on the wildly popular "Cash for Clunkers" program, saying it's just another bailout that heaps debt on future generations. If the Senate fails to extend the program, it dies tomorrow. If that happens, I hope working-class families take note of those who voted against this important stimulus package. And sends them to the junk heap in the next election.

Thursday, March 26, 2009 (3 comments)

Fox and "These Friends of Ours" Wait a sec . . . all this sounds strangely familiar. A group of politicians being compared to a mafia crime syndicate. Hmmmmmm . . . where have I heard that analogy before? Do the producers of the creatively named "Fox and Friends" morning show secretly listen to the Mike Malloy Show?
Tuesday, December 17, 2013

Black Hawk Down, Redux Hard to get in the spirit of the holidays, when so many of our young servicemen and women are still in harm's way in a perpetual war for perpetual profit, and when our drone strikes murder countless innocents. Peace on Earth? Not a chance, with hellfire missiles and Reaper drones.
Wednesday, March 19, 2014 (2 comments)

Can I Get a Witness? There is a prayer vigil going on for the Reverend Fred Phelps of the Westboro Baptist church. In case you've been living in a cave, Phelps led a merry band of moronic pseudo-Christians whose sole (soul?) mission seemed to be to torment the grieving families of fallen soldiers by picketing their funerals with "God Hates Fags" posters.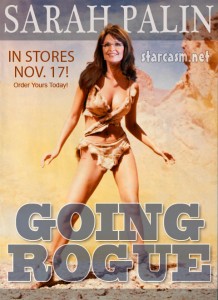 Monday, November 16, 2009 (1 comments)

A Rogue with Lipstick Will the book be a success? You bet'cha. Will it help whatever future political career she and her scary rapture-ready followers in the extreme Religious Right have envisioned for her? That's not as certain. But, I am willing to do whatever it takes to make sure she's on the top of the ticket for 2012.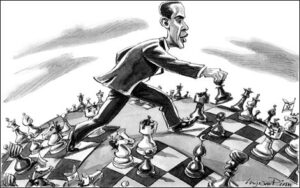 Monday, August 8, 2011

Game Over We need FDR-style leadership and programs, not FDR-style fireside chats that use lofty words to say nothing. A masterful chess game? Seems more like "Jenga." Pull out one more piece, one more failed policy and our entire system will crash to pieces.
Wednesday, December 11, 2013 (3 comments)

Operator? Get me Jesus on the Line ... What's the matter with Kansas, part 34,567. A Kansas town has installed phone booths, rather prayer booths, so people can place calls directly to the Almighty. The best part? No, not the free long distance, the booth comes equipped with a comfy drop-down kneel bench so you can assume the proper postulative position while dialing the deity of your understanding.

Wednesday, December 23, 2009 (1 comments)

Happy Mollidays! Why is Rudolph's nose red? Because somebody painted it and a light fairy came and put the magic dust in there to make it glow. It lights up the night so he can guide Santa's sleigh and make sure Santa can see through the foggy misty night.
Monday, November 12, 2012 (3 comments)

Y'Know Its Hard Out Here For a Pimp How threatening does an email have to be for a State Department employee to seek FBI protection from the email attacker, Petreaus' lover-cum-biographer? Who needs daytime soap operas when you have MSNBC and sexy tidbits like these? The real winners in this scenario, as always, are the media who were at a loss as to how to maintain viewer interest now that the elections were over.

Thursday, January 5, 2012 (3 comments)

Broke and Broken "I refuse to take 'no' for an answer," Mr. Obama said, adding, "I am not going to stand by while a minority in the Senate puts party ideology ahead of the people we were elected to serve." For his sake -- and ours -- we hope that, for once, the interest of working Americans will be put ahead of Wall Street.
Monday, August 27, 2012

Send in the Clowns! Florida has always been home to circus folk, so the Sunshine State is prepped for the clown parade that is streaming into the Tampa Bay area. They may have dodged a hurricane, but storm clouds will be hanging o'er head until the weekend.
Wednesday, April 16, 2014 (3 comments)

Suffer the Little Children... The anti-science movement in this country is growing. Expect fresh headlines detailing needless deaths of children in future years. Couple this with the handful of faithful true believers who will let their children die -- often from something as treatable as the flu -- rather than seek medical attention because it is "God's will."
Wednesday, October 7, 2015 (2 comments)

Comfortably Numb President Obama apologized today for the bombing of the Doctors Without Borders clinic that killed 22 people, including three children. And so it goes. It's become surreal, the killing and apologizing, the airstrikes on weddings and antiquities. The torturing of innocent detainees, some of them children, too. "Oops" just doesn't quite get it anymore.
Sunday, February 26, 2017 (2 comments)

It's All About the Base We have a White House so out of control it thinks it can order the FBI to shut down news stories it doesn't like. Is that legal? What's next, asking them to poison politicians they don't like? How Putinesque do you wanna get, boys? Bannon is freaking out the freaky flying monkeys. Now that's scary. His speech to CPAC might've been accompanied by Bach's Tocatta Fuged in D-minor, that's how creepy it was.
Monday, December 23, 2013 (1 comments)

Peace on Earth? Speaking of weirdos, Rand Paul is back in the news (almost as often as Miley on some news cycles), with his "Festivus" tweets airing his grievances against Washington politicos, and various members of his staff who are critical of his wardrobe choices. At least he's entertaining.