Articles Listed By Popularity List By Date
Page 1 of 3 First Back Next 2 3 View All
Monday, September 24, 2012 (3 comments)

Will 9 GOP governors put Romney in the White House? Republican governors of the nine key swing states above have the power to flip the election without significant public recourse. Except for exit polls there is no established way to check how the official electronic vote count might square with the actual intent of the electorate. And there is no legal method by which an electronic vote count can be effectively challenged.
Friday, August 24, 2012 (28 comments)

Four Ways Ohio Republicans are Already Stealing the 2012 Election By purging registration lists, limiting voting times, messing with voter ID requirements and controlling electronic voting machines, the GOP has a huge leg up on winning what has often been America's key swing state. Clearly the Ohio GOP is once again geared up to deny the vote -- and vote count -- to as many Democrats as it can. If it succeeds, as it did in 2004, Barack Obama stands little chance of being re-elected.
Saturday, January 11, 2014 (20 comments)

Toll of U.S. Sailors Devastated by Fukushima Radiation Continues to Climb The roll call of U.S. sailors who say their health was devastated when they were irradiated while delivering humanitarian help near the stricken Fukushima nuke is continuing to soar. So many have come forward that the progress of their federal class action lawsuit has been delayed.

Thursday, May 26, 2011 (7 comments)

Is Fukushima now ten Chernobyls into the sea? Fukushima is much closer to the ocean than Chernobyl,so more intense contamination might be expected.The high radiation levels being measured indicate Fukushima's most important impacts may be on marine life.The US has ceased measuring contamination in Pacific seafood.But for centuries to come,at least some radioactive materials dumped into the sea will find their way into the creatures of the sea & humans who depend on them.
Saturday, September 21, 2013 (17 comments)

Humankind's Most Dangerous Moment: Fukushima Fuel Pool at Unit 4. "This is an Issue of Human Survival." Overall, more than 11,000 fuel assemblies are scattered around the Fukushima site. According to long-time expert and former Department of Energy official Robert Alvarez, there is more than 85 times as much lethal cesium on site as was released at Chernobyl.

Friday, March 11, 2011 (8 comments)

Japan's Quake Could Have Irradiated the Entire US Had the massive 8.9 earthquake that has just savaged Japan hit off the California coast, it could have ripped apart at least four coastal reactors and sent a lethal cloud of radiation across the entire US.The Obama Administration is now asking Congress for $36 billion in new loan guarantees to build more commercial reactors.It has yet to reveal its exact plans for dealing with a major reactor disaster, nor has it identified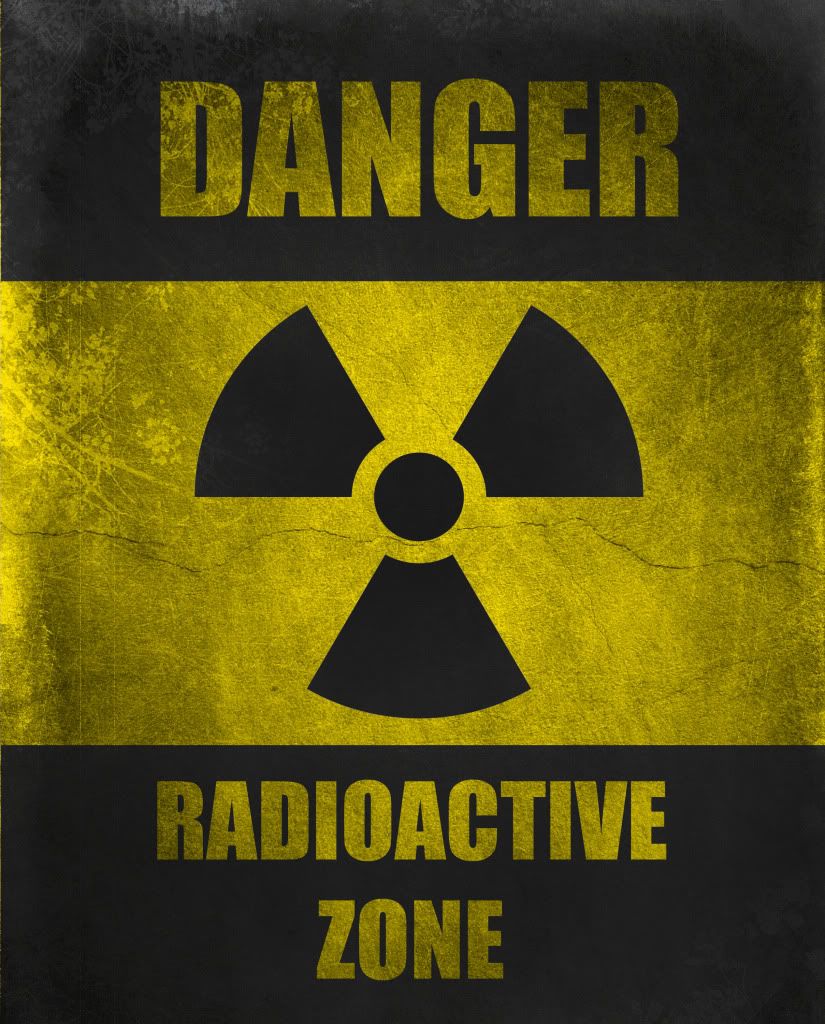 Thursday, March 17, 2011 (33 comments)

End Nuclear Power Before it Ends Us The Japanese people are now paying a horrific price for the impossible dream of the "Peaceful Atom." For a half-century they have been told that what's happening now at Fukushima would NEVER occur.

Wednesday, June 29, 2011 (33 comments)

Fukushima Spews, Los Alamos Burns, Vermont Rages & We've Almost Lost Nebraska Humankind is now threatened by the simultaneous implosion, explosion, incineration, courtroom contempt and drowning of its most lethal industry. We know only two things for certain: worse is yet to come, and those in charge are lying about it---at least to the extent of what they actually know, which is nowhere near enough.
Wednesday, November 22, 2017 (30 comments)

Is Puerto Rico Being "Ethnically Cleansed" for the Super Rich? Two months after the Sept. 20 landfall of Hurricane Maria, Puerto Rico -- like the nearby Virgin Islands -- is still in a state of horrifying devastation. The help being offered by the Trump administration is thin to the point of being cruel and unusual.

Tuesday, October 26, 2010 (8 comments)

Visualize Karl Rove's Election Theft Subpoena Imagine the look of contempt on Rove's face this past Sunday as he swaggered toward his star turn on CBS's Face the Nation only to be served with our subpoena sanctioned by the SoS of Ohio.The federal subpoena orders Rove to testify in deposition.Our attorney,Cliff Arnebeck,intends to ask Mr. Rove about his role in the theft if the 2004 election & his orchestration of tens of millions of corporate/billionaire dollars in 2010.
Monday, July 21, 2014 (4 comments)

Fukushima's Children are Dying Some 39 months after the multiple explosions at Fukushima, thyroid cancer rates among nearby children have skyrocketed to more than forty times (40x) normal.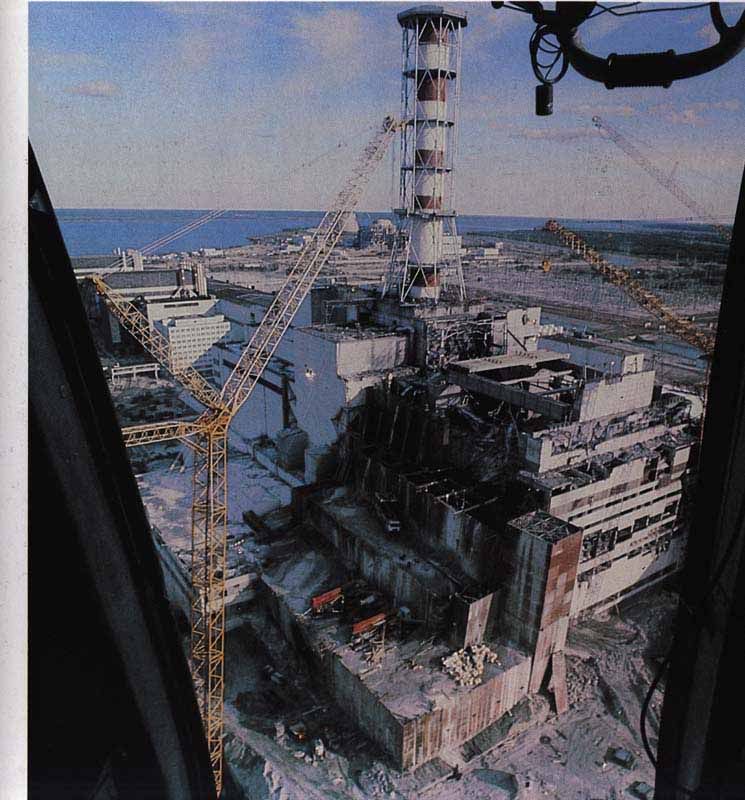 Thursday, May 26, 2011 (1 comments)

Is Fukushima now ten Chernobyls into the sea? Grim news: New readings show levels of radioisotopes found up to 30 kilometers offshore from the on-going crisis at Fukushima are ten times higher than those measured in the Baltic and Black Seas during Chernobyl.
Tuesday, September 27, 2016 (52 comments)

How Nuclear Power Causes Global Warming Supporters of nuclear power like to argue that nukes are the key to combatting climate change. Here's why they are dead wrong.

Sunday, February 14, 2010 (21 comments)

Our Founders Were NOT Fundamentalists Today's fundamentalists would have DESPISED the actual Founders.God forbid our children should know of American Christians who embraced the Sermon on the Mount and renounced the Book of Revelations...or natives who established democracy on American soil long before they saw the first European...or actual Founders who got drunk, high and laid on their way to writing the Constitution.
Sunday, March 10, 2013 (12 comments)

Fukushima is already harming our children Thyroid abnormalities have now been confirmed among tens of thousands of children downwind from Fukushima. They are the first clear sign of an unfolding radioactive tragedy that demands this industry be buried forever.

Tuesday, January 24, 2012 (7 comments)

Court to Vermont: "Drop Dead" In practical terms,this could mean that any corporation can bust any public trust on even the flimsiest pretext.Let the corporate lawyers find some pale excuse and the company can skirt its contractual obligations. In the hands of the supremely corporatist Roberts Court, this case could join Citizens United in a devastating one-two punch for the unrestrained power of the private corporation.It would also put the reactor beyond

Friday, November 9, 2012 (1 comments)

Romney would have won if it had all come down to Ohio Had this election been closer,your media days would now be filled with breathless bloviators perched here in Columbus,searching for hanging electronic chads.We would be in the throes of yet another losing Constitutional crisis,courtesy of an Electoral College whose roots are in slavery,and electronic registration and voting systems that should have been abolished long ago.If any of that is still in place in 2016,shame on us.
Monday, February 3, 2014 (8 comments)

50 Reasons We Should Fear the Worst from Fukushima This "see no evil, pay no damages" mindset dates from the Bombing of Hiroshima to Fukushima to the disaster coming next … which could be happening as you read this. Here are 50 preliminary reasons why this radioactive legacy demands we prepare for the worst for our oceans, our planet, our economy … ourselves.
Thursday, March 6, 2014 (2 comments)

The USS Reagan Is Fukushima's Unlucky Dragon Fifty-seven years before the USS Ronald Reagan was swept with radiation from the Fukushima meltdown, a similar, terrible fate befell the crew of a small Japanese fishing boat called the "Lucky Dragon." - 2014/03/04
Thursday, January 4, 2018 (23 comments)

The Two Biggest Bummer Reasons Why Jeff Sessions Loves Pot Prohibition Jeff Sessions Love Pot Prohibition for Power & Money.
Saturday, November 25, 2017 (2 comments)

Earthquake Risk Keeps Heat on Vulnerable Nuclear Reactors Diablo's wind-blown emissions could irradiate the Los Angeles megalopolis in less than six hours if an earthquake destroyed the plant. The death toll could be in the millions, the property damage in the trillions of dollars. The owner of the plant, Pacific Gas & Electric (PG&E), would not be legally liable.

Sunday, March 27, 2011 (1 comments)

"Safe" Radiation is a Lethal TMI Lie What we fear most about TMI, then Chernobyl and now Fukushima, is not what has happened---but what is yet to come, there, and at the next inevitable reactor disaster. We are a pro-life movement. Please call the White House, the Congress and your state and local governments and DEMAND they protect the health and safety of our people in the face of this on-going disaster.
Saturday, December 6, 2014 (28 comments)

The Brown/Garner Killings are about a Larger State of Official Terror we are all in the shoes of Michael Brown and Eric Garner. Those who think themselves somehow above it all by virtue of race or class are simply not paying attention.
Thursday, February 27, 2014 (5 comments)

Documents Say Navy Knew Fukushima Dangerously Contaminated the USS Reagan A stunning new report indicates the U.S. Navy knew that sailors from the nuclear-powered USS Ronald Reagan took major radiation hits from the Fukushima atomic power plant after its meltdowns and explosions nearly three years ago.
Sunday, March 29, 2015 (4 comments)

36 Years of Three Mile Island's Lethal Lies ...and Still Counting The lies that killed people at Three Mile Island 36 years ago on March 28, 1979 are still being told at Chernobyl, Fukushima, Diablo Canyon, Davis-Besse " and at TMI itself. As the first major reactor accident that was made known to the public is sadly commemorated, and as the global nuclear industry collapses, let's count just 36 tip-of-the iceberg ways the nuclear industry's radioactive legacy continues to fester:

Sunday, September 6, 2009 (2 comments)

Obama Has Fed His Green Jones to King CONG Van Jones has been fed to King CONG (Coal, Oil, Nukes & Gas). Obama's one serious green bright spot been sacrificed at the McCarthyite altar of the corporate bloviation machine. The brilliant, charismatic Jones was responsible for the administration's single significant accomplishment to date. With clarity and verve Jones finally brought to the mainstream the critical message that what's good for the environment
Sunday, December 11, 2016 (71 comments)

Electoral College Must Not Confirm Trump Until His Possible Involvement in Russian Hacking is Investigated As the CIA has reported it, such foreign meddling in an American election is unprecedented---and illegal. If Trump or any of his staff or associates conspired with the Russians to thus win the US Presidency, it would clearly be an impeachable offense. The legal ramifications would ignite a Constitutional crisis even before Trump could take office.
Monday, February 8, 2016 (1 comments)

New Hampshire is the Birthplace of Electronic Election Theft As the New Hampshire primary lurches toward the finish line, the reality of electronic election theft looms over the vote count. This year in New Hampshire, we have Bernie Sanders rolling into Election Day with a very strong lead. Barack Obama did much the same (though with far smaller margins) in 2008, and emerged the loser. Could a similar outcome follow for Bernie?

Sunday, June 7, 2015

'San Andreas' Blockbuster Has Huge Radioactive Omissions Acknowledgement that the actual San Andreas could turn Diablo Canyon nukes into a seething heap of radioactive rubble could have been mentioned in the blockbuster San Andreas
Tuesday, August 7, 2012 (1 comments)

The devil STILL has us death dancing at Fukushima Our lives still hang by a Devil's thread at Fukushima. The molten cores at Units 1, 2 & 3 have threatened all life on Earth. The flood of liquid radiation has poisoned the Pacific. Fukushima's cesium and other airborne emissions have already dwarfed Three Mile Island, Chernobyl and all nuclear explosions including Hiroshima and Nagasaki.

Tuesday, December 1, 2009 (7 comments)

Tonight Obama's escalation will be IMMEDIATELY opposed Tonight Pres Obama is set to announce his commitment to the worst blunder in US policy since Lyndon Johnson escalated the Vietnam War.The decision to send more troops to Afghanistan would seem to be great news for the corporate-military elite.It could take the focus of the progressive forces in this country off the target of a single-payer health plan and other social justice issues,and away from the need to rid our nation of
Monday, May 23, 2011 (7 comments)

Fukushima's Apocalyptic Threat Demands Immediate Global Action Radiation pouring into the sea has begun to spread worldwide. Japan and Germany have had the good survival sense to abandon future reactor construction, and to shut some existing sites. But here, the corporate media blackout is virtually complete. Out of sight, out of mind seems the strategy for an industry desperate for federal loan guarantees and continued operation of a rickety fleet of decaying old reactors.

Monday, May 7, 2012 (3 comments)

The Nuclear Industry Has Melted in Japan and France Japan's stunning reality is that its gargantuan capital investment in more than 50 commercial reactors is now dead in the water. Likewise the demise of Nikolas Sarkozy: allies at France's nuclear-commited utility have been Europe's primary pushers of the "Peaceful Atom." Now his Socialist rival is running the country, backed by a constituency largely supportive of a green conversion to parallel the one in neighboring Germany.

Wednesday, November 5, 2014 (5 comments)

An Election---and a Nation---Lost in Afghanistan & Vietnam The GOP/corporate coup d'etat is nearly complete. The Republicans now control the major media, the Supreme Court, the Congress and soon the presidency. Think Jeb Bush in 2016.

Sunday, October 31, 2010 (2 comments)

Legal Marijuana or Bust!!! The simple truth about marijuana prohibition:any law that allows the easy incarceration of any citizen any time those in power want to do it is the ultimate enemy of democracy.With 800,000 annual arrests over an herb used by tens of millions of Americans, it is the cornerstone of a police state.Sending this tool of official repression up in smoke will help mitigate the disaster.Vote YES on California's Prop 19.
Thursday, September 6, 2012 (5 comments)

Will the GOP steal America's 2012 election? For those working on the 2012 election, and for democracy in general, it will take an extraordinary commitment to protecting the registered status of millions of Americans, getting them to the polls, guaranteeing their right to vote once there, and making sure there is an accurate vote count -- electronic and otherwise -- once those votes are cast.
Tuesday, September 23, 2014 (11 comments)

Gorgeous global march shows how to win the climate fight The magic of today's New York minute was its upbeat diversity, sheer brilliance and relentless charm.
Thursday, October 12, 2017 (9 comments)

How Gore, Kerry and Clinton Put Trump in the White House Trump's federal commission on "voter fraud," headed by Kobach, with Blackwell by his side, is escalating the Jim Crow assault on our voter rolls. Easily hacked electronic voting machines guarantee flipped outcomes. The Electoral College still lets small red states deny the duly elected presidential candidates rightful access to the White House.
Friday, November 3, 2017 (1 comments)

Can Democrats Stop Virginia, Alabama Elections From Being Stolen? The brain-dead corporate DNC shows no willingness to do anything. So Schumer, Pelosi and Perez need to stand down, and let independent election protection activists do their work. Until they do, Donald Trump will once again run wild, with no effective opposition, leaving the GOP free to steal every election for the foreseeable future--with potentially apocalyptic consequences.

Wednesday, June 15, 2011 (4 comments)

Are We on the Brink of Burying Nuke Power Forever? The dream of a Solartopian future has become the capitalist present.Germany and Japan would not be committing to a green-powered future if its large corporations-Siemans, Enercon, Mitsubishi, Sharp-whose CEOs have run the numbers and decided nukes are a loser.And that the real profit center for the long-term energy biz is in green power.The $36 billion in loan guarantees Obama wants in the 2012 budget must come out.

Thursday, February 20, 2014 (6 comments)

Obama's Nuke-Powered Drone Strike on America's Fiscal Sanity So the "all the above" energy strategy now deems we dump another $6.5 billion in bogus loan guarantees down the atomic drain. Energy Secretary Ernest Moniz has announced finalization of hotly contested taxpayer handouts for the two Vogtle reactors being built in Georgia. Another $1.8 billion waits to be pulled out of your pocket and poured down the radioactive sink hole. A nuke-powered drone strike on fiscal sanity.
Thursday, September 18, 2014 (19 comments)

Corporate Personhood Is the Ebola Virus of Climate Chaos But nothing truly lasting will happen until we eradicate the virus that's killing us all--the unrestrained corporate power over our lives and planet. The core engine of our economy must at last be made directly accountable to humankind and our Mother Earth.
Saturday, September 13, 2014 (2 comments)

Let's Bury King C.O.N.G. at People's Climate March The corporate beast that's killing us all draws its power from a lethal mutation with no basis in law or sanity. Without a free and open internet to bring it down, our struggle to survive is in serious jeopardy. We can win. But to do so we must preserve net neutrality, transform the corporation and bury King C.O.N.G. in the Solartopian compost heap.
Monday, February 26, 2018 (6 comments)

Trumputin's "Policies" on Guns, Drugs, Puerto Rico, Golf, Mueller and Russian Election Theft Are All About Mob Money Of course, the US itself has flipped scores of national elections around the world since the 1890s. That would include Russia after the fall of the Soviet Union, when the CIA illegally installed the drunken Mafioso idiot Boris Yeltsin. Trumputin is our imperial vulture come home to roost.
Sunday, November 12, 2017 (4 comments)

Will Alabama Voters Be Next to Reject "Trumpism"? Steve Bannon's attempted fascist putsch in Virginia and New Jersey has failed. Is Alabama next? Can the Democrats keep it from being stolen? Given the Virginia/New Jersey rejection of hate, Alabama is now in play. The Democrats have shown they can beat Trumpism. In Alabama, they also must show they've learned some lessons from recent elections.

Saturday, November 3, 2012 (2 comments)

Will America's 2012 Election Be Stolen? National Press Club, Monday, November 5 Press conference will focus on the ownership, programming, operation and management of America's electronic vote count, an on-going threat to the verifiability of our national vote count. Lisagor Room, National Press Club, 12:00 PM on Monday, November 5, 2012. With Green Party Presidential Candidate Jill Stein and authors of WILL THE GOP STEAL AMERICA'S 2012 ELECTION, Bob Fitrakis and Harvey Wasserman
Saturday, December 2, 2017 (1 comments)

Warring Visions of Puerto Rico's Future Elizabeth Warren and Bernie Sanders have proposed a $146 billion green "Marshall Plan" to rebuild Puerto Rico and the Virgin Islands as a prosperous, self-sufficient home for the indigenous citizenry. The bill is co-sponsored by Democratic Senators Ed Markey, Richard Blumenthal and Democratic Representatives Nadia Velazquez and Darren Soto along with Democrat Stacey Plaskett, the Virgin Islands' non-voting Representative.
Sunday, April 22, 2018 (8 comments)

Puerto Rico Goes Back Door to Solartopia and the Corporate Media Blacks It Out Puerto Rico has made history by becoming -- briefly -- the largest US territory or state to be powered almost entirely by renewable energy. The corporate media has done all it can to black the story out.

Sunday, January 21, 2018

Are the Supremes About to Give Trump a Second Term? by Fitrakis/Wasserman The Supreme Court is considering an Ohio voter stripping case that could disenfranchise millions & give the GOP a permanent hold on our government.

Saturday, December 2, 2017 (1 comments)

Will Puerto Rico Be Singapore or SOLARTOPIA? Puerto Rico is being ethnic cleansed: can solar energy save it?

Wednesday, August 28, 2013 (2 comments)

Dr. Hansen, We Need You at Fukushima and Diablo Canyon When you draw a line from Three Mile Island through Chernobyl and Fukushima, what comes next? At the very least -- before anyone spends time and money on still more atomic pipe dreams -- we need a unified global scientific community to put an end to the escalating radioactive horror that's with us now.
Wednesday, April 1, 2015 (1 comments)

How Ohio's Energy Economy Became a Radioactive 19th Century Relic Today Ohio's fossil-fueled, landlocked capital city is the western world's largest with neither internal commuter light rail nor access by passenger train service from anywhere else. After being at the cusp of major solar & wind power advances, the state has all but killed the prospects for any large new green energy projects. The state may now miss one of history's biggest and most profitable technological transformations
Tuesday, April 1, 2014 (5 comments)

The Nuclear Omnicide Burning coal spews still more radiation into our air, along with mercury and other lethal pollutants. Fracking for gas draws toxins up from the earth's crust. Industry apologists say reactors can moderate the climate chaos caused by burning those fossil fuels. But fighting global weirding with atomic power is like trying to cure a fever with a lethal dose of X-ray. The larger biospheric clock is ticking. We need to act.

Tuesday, February 23, 2010 (3 comments)

$645 MILLION in lipstick for a dead radioactive pig $64.5 million, EVERY YEAR since the coming of George W. Bush. That's $1 million per every US Senator and Representative, plus another, say $100 million for the White House, courts and media. The "torrent of lies" from General Electric and Westinghouse, the "Coke and Pepsi" of the nuclear industry, "has made the tobacco industry look like a piker. Noam Chomsky's "manufacturing consent" has become an "outright purchase."
Tuesday, January 13, 2015 (4 comments)

Terror Attack on Charlie Hebdo Ignites Fear of Global Nuclear Disaster - EcoWatch The terror attack on the French magazine Charlie Hebdo must now face a terrifying reality: It's a horrible thing when an organ of free speech is assaulted and journalists die.

Monday, November 19, 2007

People Were Killed by Three Mile Island and Other Nuclear Disasters One of the biggest lies ever told in American industrial history is that "no one died at Three Mile Island." In the frenzy to get public funding for still more nuclear reactors, some industry backers now say no one has ever been killed by the nuclear industry AT ALL. These absurd statements reflect atomic energy's desperate need for federal loan guarantees, which have been slipped into the Energy Bill now before Congress.

Sunday, November 6, 2011 (3 comments)

Will The 1% Steal Ohio's Labor Rights Referendum? Greg Moore, head of the NAACP's voting rights campaign, has said that Ohio's Issue 2 may be the most important vote in the entire US this year. He also points out that in 2004 the right wing used a vote against gay marriage to attract conservative voters to the polls. This year the Republicans have put a symbolic anti-Obamacare Issue 3 on the ballot to draw out the same reactionary elements.

Tuesday, November 2, 2010

Ohio Chamber lies & hides election buys The Ohio Chamber of Commerce will not reveal the list of individuals and corporations that have funded its election campaign in the Buckeye State, despite having promised to do so in a public hearing. Arnebeck's coup reference was in relation to his allegation that Rove and the Chamber are involved in an unprecedented secret and coordinated money laundering operation to shift U.S. and state politics to Republican control.

Wednesday, May 12, 2010 (3 comments)

As we die for BP, our military rots in the wrong Gulf There are no corners of the Earth that we can pollute without poisoning it all....and our own bodies. We cannot squander our resources on killing people on the other side of the Earth while leaving ourselves to be destroyed by the mayhem at home. Either our species learns this lesson, and acts on it--NOW!--or we do not survive.

Thursday, October 29, 2009 (7 comments)

Is this Tom Friedman's "Walter Cronkite Moment" on Afghanistan? It's impossible to assign tangible value to Friedman's loss of faith in escalation.But those of us hoping to avoid a catastrophic dive off the Afghani abyss have expected nothing but grief from this mainstay of the Iraqi catastrophe.That a key cheerleader for that war is now waving his editorial pompoms for de-escalation can only be good. Let's make sure the White House gets the message.
Sunday, April 10, 2016 (12 comments)

Are You Ready for President Paul Ryan? Why We Desperately Need a Plan C The Democratic party is teetering on the brink. The green/peace/social justice community needs a Plan C. The Republicans have one. The Democrats don't. The impacts could be catastrophic.

Tuesday, January 3, 2012

2012 is the Year to Finally Bury Nuke Power The year 2012 has opened with news that Fukushima's radioactive cloud may already have killed some 14,000 Americans, according to a major study just published in the International Journal of Health Services. Germany and Japan, the world's third and fourth largest economies, along with numerous others countries, have definitively turned away from the "Peaceful Atom." But it hasn't yet been buried. That's up to us.
Friday, January 26, 2018 (1 comments)

Trump's Assault on Solar Masks an Epic Crisis in the Nuclear Industry A major crisis in the nuclear power industry is threatening to shut four high-profile reactors, with more shutdowns to come. These closures could pave the way for thousands of new jobs in wind and solar, offsetting at least some of the losses from Trump's attack.

Monday, October 28, 2013 (1 comments)

Robert Stone must film Fukushima now, before Japanese Censorship Kicks In We are in desperate need of documentary filmmakers at Fukushima. The Japanese government is about to pass a national censorship law clearly meant to make it impossible to know what's going on there.
Friday, December 15, 2017 (44 comments)

Fighting the Assaults on Net Neutrality and Our Economy Trump's "tax reform" and internet assault are at the cutting edge of a suicidal war being waged by the psychotic rich against the rest of us -- and the planet. The center is not holding. Our social and ecological fabric is giving way. Our survival is at stake. These turning-point elections in Virginia and Alabama give us hope. Like those elections, these are conflicts we cannot afford to lose.
Sunday, September 24, 2017 (3 comments)

How to Reform the Corrupted U.S. Electoral System We are being robbed of universal health care, decent public education, renewable energy, environmental protection, accountable policing, basic human rights, nuclear disarmament and much, much more because unelected billionaire corporatists control our government instead of dedicated, accountable public servants. The Jim Crow stripping of our voter rolls has denied millions their most basic right.
Tuesday, October 17, 2017 (5 comments)

As a Team Owner, I Demand the Green Bay Packers Hire Colin Kaepernick Kaepernick's pathbreaking "take a knee" before the national anthem guarantees him an historic place in the civil rights hall of fame. Begun last year, it is a carefully considered,well-timed, and very public call to pay attention to ongoing police brutality toward black people in this country.
Wednesday, October 2, 2013 (3 comments)

The demand for a global take-over at Fukushima has hit critical mass The petitions circulating through the Internet ask that the United Nations take over. They ask the world scientific and engineering communities to step in. The signatures are pouring in from all over the world. By November, they will be delivered to the United Nations. The corporate media has blacked out meaningful coverage of the most critical threat to global health and safety in decades. The Rootsaction petition also ask

Monday, September 14, 2009 (3 comments)

Will the Corporate Supremes now dance on democracy's corpse? While America agonizes over health care,energy and war,Justices Roberts,Scalia,Alito and Thomas could make it all moot. They may now have the 5th Supreme Court vote they need to open the final floodgates on corporate spending in political campaigns.At this point,only an irreversible ban on ALL private campaign money--corporate or otherwise--might save the ability of our common citizenry to be heard.
Monday, April 13, 2015 (2 comments)

Randy Hayes: 9 Planetary Boundaries to Ensure a Healthy Planet Nine great Planetary Boundaries. If we work hard enough, they just might help us survive "

Saturday, April 30, 2011

Will the Nuclear Power Industry Melt Down? A critical moment is coming soon, when Obama goes to Congress to request an additional $36 billion in loan guarantees for new nukes in his 2012 budget. With them, America's atomic industry has a chance to build a few more reactors. Without them, a green-powered Earth is within our grasp.
Tuesday, October 31, 2017 (2 comments)

Swamp Tales: Puerto Rico Cancels $300 Million Trump Crony Electrical Grid Rebuild Contract For Puerto Rico's 3.4 million residents, restoring power is a matter of life and death. But the $300 million dollar contract was handed, with no public hearings, legislative discussion or long-term planning, to Whitefish, an obscure company from rural Montana.
Sunday, February 4, 2018

Will We Get Trumputin's Tax Returns Along With the Nunes Memo? Stopping Trumputin will require the full force of the social democratic movement ignited by Bernie Sanders, riding the popular wave of BlackLivesMatter, Occupy, etc. Only a massive grassroots uprising can stop the fascist coup now taking place. It's time for the social democrat, true democracy grassroots to rise up to protect our common humanity and our Mother Earth.

Wednesday, November 25, 2009

Still more fluff, lies and radiation from TMI and the new nuke media machine Like this vast core of green groups, Moody's, Standard & Poor, Citibank and a powerful cohort of financial analysts see atomic power as a horrific investment that can only be described as, well, radioactive. The risks of building a new reactor, says a recent Citibank report, "are so large and variable that individually they could each bring even the largest utility company to its knees."
Thursday, September 21, 2017 (4 comments)

Nuclear Plants Plus Hurricanes: Disasters Waiting to Happen Harvey and Irma threatened six reactors with catastrophic failure, and all of us with apocalyptic disaster.
Thursday, October 19, 2017 (3 comments)

Did an Obsolete, Poorly Maintained Power Grid Spark California Fires? There's widespread speculation that this entire catastrophe might have been sparked by an obsolete pole-and-wires grid that is owned and badly maintained by Pacific Gas & Electric, the region's dominant utility, according to The (San Jose) Mercury News.
Saturday, February 17, 2018 (12 comments)

It's Time to Deal With Trumputin's Second Amendment Idiocy Trumputin and those like him are criminally insane when it comes to (among so many other things) guns. That the slumlord-in-chief has issued a statement blaming the victims, and without mentioning gun control, is par for his course.
Monday, November 4, 2013 (9 comments)

Pro-Nuke Scientists Should Go To Fukushima The four scientists who have advocated more nuclear power as a solution to global warming should go to Fukushima. Atomic energy is a failed technology & the radiation now constantly gushing from that stricken site is already harming us all. The Tokyo Electric Power Company is incapable of handling this worsening crisis. The Japanese government must turn the site over to a global task force of the world's best scientists
Saturday, October 3, 2015 (7 comments)

Why Bernie and Hillary Must Address America's Dying Nuke Reactors Fukushima and Germany's transition to renewables have escalated the energy debate to a new level. Hillary Clinton and Bernie Sanders need to address nuclear
Sunday, December 31, 2017 (5 comments)

"Call Me Sluggo": A Life-long Activist Sheds His Slave Name Enough is enough. Especially when it comes to a name. Many of you have undoubtedly faced a crisis or two about your own. It can come from anywhere, like changing (or NOT) your family name when getting married. Or dumping the curse of one you never liked.
Wednesday, November 25, 2015 (2 comments)

Nuclear Reactors Make Isis an Apocalyptic Threat As you read this, a terror attack has put atomic reactors in Ukraine at the brink of another Chernobyl-scale apocalypse. Transmission lines have been blown up. Power to at least two major nuclear power stations has been "dangerously" cut. Without emergency backup, those nukes could lose coolant to their radioactive cores and spent fuel pools. They could then melt or explode, as at Fukushima.
Tuesday, August 16, 2016 (2 comments)

Bonnie Raitt Just Keeps Getting Better I continue to be amazed by the level of professionalism, heart and freshness Bonnie Raitt brings to the halls. There is never a dull moment in her shows, never a lag or a lapse. She is humble, conscientious and committed to her audiences. She laughs, she banters, she is on top of things.
Sunday, June 21, 2015 (2 comments)

A Fitting "Life Penalty" for the Charleston Murderer The cries for the death of the Charleston murderer are already mounting. But we can do better.
Monday, December 29, 2014

Activists Permanently Shut Down Vermont Yankee Nuke Plant Today Throughout the world, nukes once sold as generating juice "too cheap to meter" comprise a global financial disaster. Even with their capital costs long-ago stuck to the public, these radioactive junk heaps have no place in today's economy--except as illegitimate magnets for massive handouts.
Saturday, May 14, 2016 (1 comments)

How the Electoral College Could Make Paul Ryan President in 2016 Just when you thought you'd heard everything about this year's chaotic race for the presidency, you might want to go back and look at the 12th Amendment. It could, among other things, make Paul Ryan president.

Friday, September 13, 2013 (4 comments)

Five Ways a Wider Syrian War Could Go Nuclear Should DU weaponry be used yet again, this time in Syria, the contamination would be widespread and irreversible. Many thousands of innocent people -- including the countless unborn -- would suffer greatly. As with all radioactive fallout, the lethal effects will stretch through the generations.

Monday, April 26, 2010 (5 comments)

Chernobyl demands a REAL climate bill Chernobyl exploded in a remote backwater of an impoverished region. But by official accounts from Ukraine and Belarus,it did $500 billion in damage just there.Nowhere in the US would the property damage be remotely that small.The near-million death toll would be a mere fraction of how many would die here.No sane attempt to save the global ecology could ever include more money for precisely the most dangerous,destructive,dirty

Wednesday, February 17, 2010 (6 comments)

Obama's Atomic Blunder In the face of fierce green opposition and withering scorn from both liberal and conservative budget hawks, Obama has done what George W. Bush could not---pledge billions of taxpayer dollars for a relapse of the 20th Century's most expensive technological failure. The reactor industry has spent untold millions lobbying for this first round of loan guarantees. There's no doubt it will seek far more in the coming months.

Thursday, November 1, 2012 (3 comments)

Why we fight to prevent stolen elections in 2012 and beyond Pay very close attention to what happens in this election, following with a powerful social movement that will deliver real democracy to this country.Which candidate gets your vote is not our concern here.As Americans,we agree on one thing: all citizens must have their right to a ballot and to have it counted.In the long run,our one best hope for a sustainable future is the power of a fully enfranchised people.

Friday, October 18, 2013 (5 comments)

Thousands of Nuclear Regulators Sent Home During Shutdown All of this has hurt the nuclear industry. A long, drawn-out shutdown would have gone further, killing the re-licensing process and the endless flow of rubber-stamped regulatory exceptions on which the industry thrives. An unmanageable accident in the midst of this shorthanded mess would have been another chime in a chorus of death knells.

Thursday, April 19, 2012 (8 comments)

Obama's Atomic Solyndra The future of nuclear power now hangs on a single decision by President Obama---and us. His Office of Management & Budget could cave to the unsustainable demands of reactor builders who cannot handle the standard terms of a loan agreement. Or he could defend basic financial procedures and stand up for the future of the American economy. There are virtually no private investors willing to back new reactor construction.
Tuesday, June 3, 2014 (3 comments)

News Flash: Fukushima Is Still a Disaster The corporate media silence on Fukushima has been deafening even though the melted-down nuclear power plant's seaborne radiation is now washing up on American beaches.
Friday, June 7, 2013 (3 comments)

Massive Grassroots Activism Victory: San Onofre Is Dead & So Is Nuclear Power From his California beach house at San Clemente, Richard Nixon once watched three reactors rise at nearby San Onofre. As of June 7, 2013 , all three are permanently shut.

Monday, September 25, 2006

Court victory lets preserved Ohio 2004 ballots tell new tales of theft and fraud as indictments and convictions mount So far, even the limited inspection of ballots has yielded astonishing results. Three precincts in two counties have shown consecutive runs of Bush votes that qualify as "virtual statistical impossibilities."Only a fraction of 88 counties have received even passing scrutiny. But the early indicators are that Ohio 2004 may ultimately prove out to have been the dirtiest and most obviously stolen election in US history.
Tuesday, January 20, 2015 (2 comments)

Ohio's Anti-Green Suicide The Ohio Public Utilities Commission may soon gouge the public for $3 billion to subsidize two coal burners and America's most dangerous nuke
Monday, September 25, 2017 (2 comments)

It's A Lousy "Anthem" Anyway Words to the Star Spangled Banner were written by Francis Scott Key, a slaveowner. He commemorated the failure of the British to conquer Baltimore in the War of 1812, an utterly useless conflict. The Brits had just burned our nation's capital, partly in response to our burning their Canadian headquarters at York, now Toronto.
Monday, June 6, 2016 (5 comments)

What Will Finally Shut Down Diablo Canyon Nukes? Could a Bernie Win Help? Since the Diablo license is soon up for renewal, and its operations depend on federal subsidies (most importantly for liability insurance), a Sanders victory in Tuesday's California primary might mark a step toward shutting Diablo. But far more important is that Sanders' supporters stick with the issue. To make a real difference, Sanders voters in California and elsewhere must escalate their activism after they vote.
Tuesday, February 24, 2015 (1 comments)

Landmark Federal Court Decision: Will It Speed Diablo Nuke's Demise? In a rare move, Washington DC's Federal U.S. Court of Appeals will hear a landmark challenge to their continued operation.

Monday, July 30, 2007 (14 comments)

Will Bush cancel the 2008 election? But we must also assume that if it appears to Team Bush/Cheney/Rove that the GOP will lose the 2008 election anyway (as it lost in Ohio 2006) we cannot ignore the possibility that they would simply cancel the election. Those who think this crew will quietly walk away from power are simply not paying attention.The real question is not how or when they might do it.It's how, realistically,we can stop them.

Friday, October 29, 2010

How & why we have filed racketeering charges against Karl Rove's election operations Coordinated activities between partisan candidates and groups like the Chamber of Commerce's Partnership for OH's Future and Rove's American Crossroads are illegal.The injection of huge sums of cash into partisan election operations has re-defined the process of American democracy in this & several previous election cycles.This filing with the Ohio Elect Commission is a critical step in testing the legalities of these efforts.

Friday, March 16, 2012 (5 comments)

Nuclear power's green mountain grassroots demise Signs of a popular uprising against rampant pollution---including nuclear reactors---indicate growing public opposition. But here in the US, we are at the fall-off-the-cliff moment for atomic energy, new and old. Entergy, has been "blinded by its arrogance and contempt for the state of Vermont." The company, she says, "is attempting to establish that corporations are more powerful than the states t hey operate in.

Wednesday, December 23, 2009 (1 comments)

A Quiet but HUGE No Nukes Triumph Throughout the world, the cost of renewables is plummeting while reactor prices soar. So if America's thus-far successful grassroots campaign against massive federal loan guarantees and other nuclear bailouts can continue, we just might find ourselves on a parallel path to a green-powered Earth.

Thursday, January 28, 2010

How the great Howard Zinn made all our lives better Howard Zinn was above all a gentleman of unflagging grace, humility and compassion.He was a warm, unfailingly friendly compadre. He shared a beautiful partnership with his wonderful wife Roz, a brilliant, thoroughly committed social worker about whom he once said: "You and I just talk about changing the world. She actually does it."

Monday, February 9, 2009 (5 comments)

$50 Billion Debate vs. Pro-Nuker Patrick Moore on Democracy A coalition of environmental groups are calling on senators to remove a controversial provisions from the $900 billion stimulus bill that could lead to the construction of a new generation of nuclear power plants. We recently hosted a debate between independent journalist and longtime anti-nuclear activist Harvey Wasserman and Patrick Moore, a Greenpeace co-founder and member of the pro-nuclear Clean and Safe Energy Coalition.

Wednesday, May 18, 2011

From Bonnie Raitt, Jackson Browne & Graham Nash: "We Are on the Brink" It's time we scrap the failed atomic power experiment.

Tuesday, November 17, 2009 (3 comments)

For Obama it's one (term) if by war, two if by peace Standing down in Afghanistan & Iraq would be truly historic.It could end the epoch-dating to 1492-when Europe continually marched throughout the Third World.More narrowly,it would acknowledge,at last,America's inability to shape every corner of the Earth to its overbearing whim.Perhaps it would finally curb this nation's addiction to squandering blood & treasure on these absurd,hopeless&ultimately suicidal military excursion.
Thursday, May 16, 2013 (2 comments)

Grassroots Activism Brings San Onofre to the No Nukes Brink In January, it seemed the restart of San Onofre Unit 2 would be a corporate cake walk. With its massive money & clout, Southern California Edison was ready to ram through a license exception for a reactor whose botched $770 million steam generator fix had kept it shut for a year. But a funny thing has happened: a No Nukes groundswell has turned this routine rubber stamping into an epic battle the grassroots might win
Wednesday, August 29, 2012 (3 comments)

Murdoch's Journal pushes tragic Fukushima flim-flam No verbal contortions can ever cleanse what Forbes Magazine long ago branded "the largest managerial disaster in American history." No error-filled whitewash will ever convince our bodies that radiation is good for us. While Rupert Murdoch helps paint a happy face on a dying industry, we continue to pay with our money and our lives.

Thursday, October 26, 2006

Will Ken Blackwell find the ways to steal Ohio 2006 as he did in 2004? Since 2000, under Blackwell's supervision, Boards of Elections in Cincinnati, Columbus, Cleveland and Toledo have eliminated some 500,000 voters from their registration rolls. Nearly all are in heavily Democratic urban areas. In a state where some 5.6 million people voted for president in 2004, this represents nearly 10% of the electorate. George W. Bush's alleged majority in Ohio 2004 was roughly 118,000 votes.
Friday, March 18, 2016

Run Bernie, Please Keep Running We all win when Bernie Sanders runs. We need him to continue through the Democratic Convention and beyond.

Friday, November 26, 2010

Afghanistan is about perpetual war For a truly prosperous society, educated and secure, cannot be ruled by the few. Poverty, ignorance and fear are the three pillars of authoritarian control. Without war, they all disappear.
Wednesday, April 9, 2014

Fighting Our Fossil-Nuke Extinction Our choice is not between nuclear power and fossil fuels. Either is sufficient to kill us outright or strand us alone on a dead planet. We can no more survive on a planet burned and poisoned by fossil fuels than we can on one mutated and heated by atomic energy. Time is short and the two movements must make their peace. We have the means. Now we need the will.
Wednesday, August 1, 2012 (2 comments)

A Transcendant CSN (Crosby Stills and Nash) The power of music is one of the great unknowns in the human saga. For reasons we don't quite understand (yet) its vibrations can lift us to great heights, drop us down into deep depression, liberate us, make us joyous, help us grieve, and so much more. Thus its practitioners---the best of them---can rise to shaman status. They can speak to higher realities, lead us on political issues, arouse our spirits, calm our souls.

Thursday, August 4, 2011 (1 comments)

Green Music Again Confronts Atomic Power Amidst a life-and-death struggle to finally shut the nuclear energy industry,the power of green music flows again this Sunday.It's also pouring over the Internet, as the historic all-day MUSE2 gathering is staged at the Shoreline Amphitheatre south of San Francisco,re-uniting Bonnie Raitt,Jackson Browne,Crosby-Stills-Nash, the Doobie Brothers,John Hall,Sweet Honey in the Rock and many more who'll sing to benefit Fukushima.

Thursday, December 9, 2010 (1 comments)

Today's $7 Billion New Nuke Attack Nuke lobbyists have spent more than $640 million in the past decade to fund a "nuclear renaissance" from the federal trough. Because they are uneconomical and cannot compete with natural gas and renewables, private funding for new reactor projects has been virtually non-existent. The General Accounting Office and Congressional Budget Office have predicted at least a 50% financial failure rate for such loans.
Sunday, March 19, 2017

Trump's Budget Assault on the Environment Packs a Wallop The administration's budget cuts $2.4 billion from the EPA's operating funds -- roughly 31 percent -- taking the agency's annual budget from $8.1 billion to $5.7 billion, the smallest since it was formed in 1970. These cuts will cripple regulation of air and water quality, strip oversight of a wide range of land management programs, and loosen restrictions on chemical emissions from industrial facilities.

Tuesday, May 1, 2018 (5 comments)

The REAL Bosox Cures Was Racism---NOT the Bambino The REAL Curse of the Bosox Was Racism---NOT the Bambino

Monday, November 12, 2012 (1 comments)

An Election Protection Agenda for 2016 Winning all this will require the usual blood, sweat and tears of a long, hard national grassroots campaign. Since Florida 2000 and Ohio 2004, this movement has made great strides in exposing the corrupt nature of an all-too-vulnerable electoral system. But the hard work has just begun. If we are to live in a democracy, we have no choice but to win. So let's do it!

Sunday, September 27, 2009

Obama's LBJ Moment As in Vietnam, the goal would seem to be to install a regime run by the United States and to "pacify" the country into accepting it. The last foreigner to win like that in Afghanistan was Alexander the Great, about 2300 years ago. Since then the British and Soviets have been among the many to crash and burn in this "graveyard of great powers."
Monday, April 29, 2013 (1 comments)

Los Angeles to San Onofre: 'Not So Fast!' There is a deep-rooted public opposition to resumed operations at reactors perched in a tsunami zone near earthquake faults that threaten all of southern California & much of the Southwest.

Wednesday, October 18, 2006 (4 comments)

A loaves & fishes/Holy Ghost victory for the GOP in November? It will take just two Biblical fixes for the GOP to keep the Congress, and thus solidify their power in this country, possibly forever: a loaves and fishes vote count, a Holy Ghost turnout. The Republicans honed their skills for stealing elections in 2004, and have institutionalized the mechanisms in the intervening months. Democrats won't speak the name of this crime, and cry 'conspiracy theory!' when anyone else does.

Thursday, July 28, 2011 (1 comments)

Don't Nuke the Budget! America's budget crisis has the world economy at the brink.Social Security, Medicare, aid for needy children, environmental protection & much more are being chopped.Yet Congress and the White House may still want to use our money to fund atomic power.Specifically, $36 billion in loan guarantees may still be on the table for building new nukes.Millions more are slated for "small modular reactors" and other atomic boondoggle.

Sunday, January 22, 2017

We Are Mourning -- But We Are Marching and Organizing for Democracy and the Earth Trump has brought home the infection: imperial, greedy, misogynist, incompetent, uncaring, egomaniacal, sociopathic, a destroyer of the Earth. This is what we've been imposing on the rest of the world for so many decades. He is part of the price we pay for corrupting other countries and wrecking the lives of so many innocents within them.
Tuesday, May 1, 2018

The REAL Bosox Curse Was Racism, NOT the Bambino Just after World War II, the Red Sox shunned not one but TWO players as great as Babe Ruth. And it happened not just from stupidity, but also from explicitly stated racism. The two passed-over African Americans both went to New York, one to the Dodgers, the other to the Giants. Their names are hard for a Sox fan to say, but here they are: Jackie Robinson and Willie Mays.

Monday, November 30, 2009 (1 comments)

What's the carbon/health footprint of another senseless war? The US does not have the human, political or financial resources to wage this war while also solving the climate and health crisis.We cannot lose track of our goals-peace,a planet to live on, social justice,freedom and the promise of what's beyond.We will not surrender that vision to hard times.So we'll gather Tuesday night. Let's hope we have something to celebrate. We already know what we have to fight for.

Sunday, April 15, 2007

Peace Be With You, Kurt Vonnegut As the media fills with whimsical good-byes to one of America's greatest writers, lets not forget one of the great engines driving this wonderful man-he HATED war. Including this one in Iraq. And he had utter contempt for the men who brought it about.

Wednesday, January 27, 2010 (3 comments)

Et Tu, ACLU? Nowhere in the Constitution do the Founders mention the word corporation. There were a small handful of them at the time of ratification, all strictly limited by state charter to where and what kind of business they could do. They bear scant resemblance to the multi-national behemoths we confront today. Those who wrote and ratified the First Amendment would be horrified by their very existence.
Wednesday, March 23, 2016 (1 comments)

America's Astounding Human Rights Hypocrisy in Cuba

Tuesday, October 31, 2006 (11 comments)

Will a shocking new GOP court victory and Karl Rove's attack on Ohio '06 doom the Democrats nationwide? HB3 and Blackwell's arbitrary directives have already devastated Democratic voter registration drives and caused thousands of mostly Democratic potential voters to wonder about their true eligibility to cast a ballot on November 7.The mainstream media is portraying this latest episode as a blood feud between Petro and Blackwell.But the real winner is the Bush White House,which has every reason to suppress the vote November 7.

Monday, October 6, 2008 (1 comments)

Because we fought for them, my daughters have cast paper ballots But to guarantee a full voter turnout, and a safe reliable, vote count, YOU must get involved. Visit The Free Press and Poll Workers for Democracy.This year, there is no excuse. We know what has happened, and we know the consequences of inaction. See you in the army - of election protection workers.

Wednesday, October 6, 2010

Could a Solar Green White House Finally Face the Nukes & Military? Team Obama is clearly responding to the anger of the Democratic base.Those who worked to put them in the White House want it green.The Democrats have stumbled into the mid-term elections void of a vision that can excite our nation with real hope for an economic turn-around. Restoring solar power to the White House may be the first tiny step toward the green-powered future necessary to our survival.
Friday, February 15, 2013 (2 comments)

Our Atomic Dominoes Are Falling Every promise the nuclear energy industry has made---from "too cheap to meter" to "reactors don't explode" to "radiation is good for you"---has turned toxic. Green technology can save us from all this.

Thursday, December 10, 2009

Now WE Must Earn Obama's Nobel! Barack Obama may not deserve the Nobel Peace Prize, but there are Americans, alive & dead, who do.
Monday, November 2, 2015 (1 comments)

Will Ohio Legalize Pot on Tuesday? By all accounts the Drug War has had little impact on drug consumption in the US, except to make it more profitable for drug dealers. It's spawned a multi-billion-dollar industry in prison construction, policing, prison guards, lawyers, judges and more, all of them invested in prolonging the drug war despite its negative impacts on public health.
Tuesday, June 14, 2016

The Iconic Peace Ship Golden Rule Is Hit by a Police Boat! Some 58 years after its maiden voyage, this legendary little boat is once again at center stage in the global struggle against the nuclear madness. In a nation bristling with atomic weapons and reactors, where innocent civilians are regularly gunned down en masse, this graceful vessel represents an ark of civility, nonviolence and hope.

Monday, November 1, 2010

Cliff Arnebeck: Ohio Chamber commits to produce list of contributors today I have discussed the U.S. Chamber subpoenas with Matt Kairis who has represented them in the past and provided him with courtesy copies. I will advise you as soon as know whether they will be filing a motion to quash or will comply. The deadline in the US Chamber subpoena is 4:00 p.m.I hope you can hold the presses to assure that this important information reaches the voters of Ohio before they go to the polls tomorrow!

Tuesday, January 20, 2009

A Ten-Point Solartopian Starter Agenda for the Age of Obama " ... the promise of change is not change itself. Inaugurating a brilliant young leader who speaks in complete sentences can only be good. But it is a fatal delusion to think this means we have gotten where we need to go." Wasserman presents a ten point wish list.

Monday, June 15, 2009

Facing the Bushes' Iranian Whirlwind The parallels between the stolen Iranian election of 2009 and the American of 2000 and 2004 are tempting. The histories---and futures---of the two nations are inseparable. Bound up in their tortured half-century of crime and manipulation are the few glimmers of hope for lasting peace in the Middle East.

Monday, January 24, 2011

Obama & our Disney nukes The industry's apparently endless cash still pays for such happy-faced illusions of a technology that has spawned some 450 potential Chernobyls worldwide. Hyped to the hilt, showcase projects in Finland, France and elsewhere are melting amidst interminable delays and astronomical cost overruns. Proposed new US reactors have doubled and tripled in projected price well before the first shovel is turned.

Wednesday, January 20, 2010

The Weimar Democrats Not since FDR has the public handed a greater mandate for systemic change than to Barack Obama.8 years of Bush was the ultimate invitation.But Obama has rejected the opportunities as fast as they've come.The litany from the Great Banker Bailout to the No Single Payer Non-Debate is too painful to repeat."Dead Center"defines this administration.The grassroots can do better.As always, that's where our true hope resides.

Thursday, December 10, 2009

Now WE must earn Obama's Nobel It's not enough to wring our hands. It's time to move on and figure out how to win. Our ideals---from meaningful peace to universal health care to a Solartopian energy economy---are all tangible, essential and winnable. The ignoble truth is that the man in the White House is not our ally. So what else is new? Obama's failures have made it OUR Nobel. Yes we can!

Friday, January 1, 2010 (1 comments)

Our Blue-Mooned, Baby-Boomed 64th Birthday Baptism in our lifetime,the globalized corporation has metastasized into the most powerful institution in human history.A cancerous beast that has usurped human rights without human responsibilities,the trans-planetary corporation is now beyond the reach of the nation-state. Only a global green movement,tied through the internet and whatever else we can contrive,can overcome the sinister power of these interlinked financial machines

Wednesday, March 17, 2010

Nuke pushers to Vermont: "Drop Dead" Angry citizens in VT and downwind NH and MA are told their worries have no place in a reactor renaissance, the message to "drop dead" has spread.Feds have confirmed that a suspected al Qaeda operative worked at 6 US nukes sites.Former CIA official Faddis warns that America's 104 operating reactors are dangerously vulnerable to terror attack.the message from the "nuclear renaissance" to the people is perfectly clear: drop dead

Sunday, June 4, 2006

RFK and Rolling Stone nail Ohio's stolen 2004 election, but much more must be done Now we'll see if there's any further media follow-up. And if the Democratic Party actually DOES SOMETHING about the fact that America is about to be hijacked again in 2006, and then for the third straight presidential race in 2008.

Tuesday, May 16, 2006 (2 comments)

Freaked-out fundamentalists fear DAVINCI for its fierce feminism Was Jesus married to Mary Magdalene? Did they have a daughter? Questions about Christ's love life will dominate debate over the release of the DAVINCI CODE this weekend. The answers do matter. But what really counts is the story's pagan/feminist core, and its role in the Culture War.

Sunday, August 6, 2006

Tom Friedman's Walter Cronkite moment The tragedy now is that George W. Bush has neither the intelligence nor the integrity nor the heart to call a halt to the slaughter. And if the GOP stranglehold on the machinery of the American vote count is left unchallenged, the next occupant of the White House will certainly be no better.

Sunday, September 3, 2006

Saving the ballot evidence from Ohio 2004 The 2004 Ohio presidential electoral college slate became the first ever challenged in its entirety, leading to a historical debate in the U.S. Congress in January 2005. These ballots are essential to political scientists, historians and other interested parties that wish to sort out the controversies and irregularities that surrounded Ohio's 2004 election.

Sunday, September 24, 2006

Movie Review: Stealing America...Vote by Vote (or The Crime of the Century) The sum effect of STEALING AMERICA: Vote by Vote is to enable us to understand in no uncertain terms that we either act on this issue, or we lose what few threads remain of our precious democracy. Fadiman wisely ends STEALING AMERICA with first-person testimonials of citizens who have taken the issue into their own hands, as did our nation's founders more than 200 years ago, in opposition to another George.