SHARE



Pablo Mayhew (View How Many People Read This)

I have 10 fans:

Become a Fan.
You'll get emails whenever I post articles on OpEdNews
I am a solemn, yet eminently passionate student of recent American history and political science, who is engaged in ongoing research on a work of historical fiction, which, if successful, will be an autopsy of the fading American empire.
OpEdNews Member for 318 week(s) and 6 day(s)
7 Articles, 0 Quick Links, 1667 Comments, 0 Diaries, 0 Polls
Articles Listed By Date
List By Popularity
(23 comments) SHARE

Thursday, August 16, 2018
Globalist Traitors Seek to Delete History--Who Are the Real Fascists?
An examination of corporate mainstream-media bias and censorship as regards its coverage of globalist and constitutionalist issues.
(4 comments) SHARE

Monday, August 28, 2017
What Is Left for Progressives if Not Progressivism?
An analysis of how Democratic Party disingenuousness and fraud and Invisible-Government manipulation continues to undermine progressivism in America.
(16 comments) SHARE

Monday, April 10, 2017
Forget Seeing... Conceding Is Believing
Formal concession by the kleptocrat-owned mainstream media that atmospheric-aerosol geoengineering exists.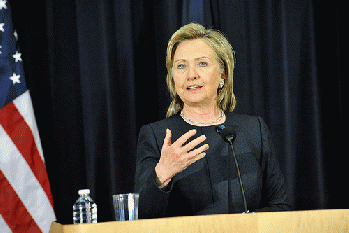 (20 comments) SHARE

Friday, November 4, 2016
Welcome to Hillary Clinton's Nightmare
Fall of the Clinton Empire suggests a paradigm shift in American politics
(6 comments) SHARE

Wednesday, September 14, 2016
The Importance of Instinct in Critical Thinking
How Americans are being shut off from their own perceptions by too much reliance on corporate-media pronouncements.
(33 comments) SHARE

Thursday, June 2, 2016
To Strike Fear into the Hearts of Plutocrats...
How unity among the aware and compassionate can break the back of the world's insidious and uncaring plutocratic elites.
SHARE

Sunday, September 7, 2014
How Much Is Enough?
Fading American Empire; Imperial presidency-- Where are we in this country, then? Has it become as easy as just putting into office progressively more corrupt, war-bent politicians, so we will forget the heinous crimes of the previous regime?