SHARE



David Whitfield (View How Many People Read This)


Become a Fan.
You'll get emails whenever I post articles on OpEdNews
David Whitfield was a progressive journalist in the UK for 25+ years. For the past nine years he has taught math at a public high school in Portland, OR. Blogs on education at pifactory.wordpress.com, on general stuff at hippasus.wordpress.com and on the police killing in Portland OR of Keaton Otis at justiceforkeatonotis.wordpress.com
OpEdNews Member for 368 week(s) and 0 day(s)
2 Articles, 0 Quick Links, 1 Comments, 0 Diaries, 0 Polls
Articles Listed By Date
List By Popularity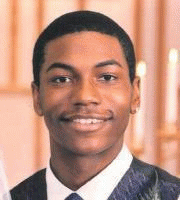 (2 comments) SHARE

Thursday, May 15, 2014
Portland City still resists police accountability
PORTLAND City continues to resist bringing its rogue police force under open accountability. At the end of March a Federal judge told the City and the DoJ he wanted agreement that his court would retain some open annual oversight of mandated police reforms. The settlement follows an investigation by the DoJ into a pattern of excessive use of force by Portland's police. Now, Portland has rejected the judge's proposal.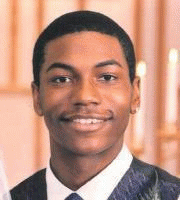 (1 comments) SHARE

Friday, March 28, 2014
No Justice for Keaton Otis yet... US DoJ v City of Portland
Update of US DoJ vs City of Portland on excessive use of force by Portland Police Bureau and how the DoJ avoided investigating the police killing of Keaton Otis, stopped and shot 23 times for wearing a hoodie. Keaton Otis had no police record, no contraband in his car, which belonged to his mother. No drugs or alcohol. A gun was found an hour later and police claimed he'd shot a cop... but no evidence has ever been presented.