Articles Listed By Date List By Popularity
Page 1 of 2 First Back Next 2 View All
Saturday, January 20, 2018 (1 comments)

DACA Supporters Denounce GOP's "Racist Agenda" As #TrumpShutdown Takes Hold As of Saturday morning, more than 1,000 White House and congressional staffers had been placed on furlough, and non-essential agencies including those that process small business loans and passport services were expected to be closed starting Monday, barring a deal.
Friday, January 19, 2018

US Global Standing Plummets as Trump Threatens Human Rights at Home and Abroad The "authoritarian populist agenda" promoted by President Donald Trump along with lawmakers in several European Union countries, and those leaders' promotion of xenophobia and racism, has left a vacuum that leaders including Presidents Vladimir Putin of Russia and Xi Jinping of China have taken advantage of, asserting their own anti-rights agendas.
Tuesday, January 9, 2018

Feinstein Releases Complete Transcript of Intel Committee's Interview with Firm Behind "Trump Dossier" Feinstein said, "The American people deserve the opportunity to see what he said and judge for themselves. The innuendo and misinformation circulating about the transcript are part of a deeply troubling effort to undermine the investigation into potential collusion and obstruction of justice. The only way to set the record straight is to make the transcript public."
Saturday, January 6, 2018 (9 comments)

Here Are the 19 Senate Democrats Still Not Committed to Defending Net Neutrality Now that the FCC has finally made public all 539 pages (pdf) of chairman Ajit Pai's order to repeal net neutrality, defenders of the open internet are warning that the time has come for members of Congress to make a choice -- either side with the American public and take action to stop Pai's attack on net neutrality, or be voted out of office.
Friday, December 29, 2017 (3 comments)

"Disaster-in-Chief": San Juan Mayor Blasts Trump As Slow Recovery Drags On 100 Days After Hurricane Maria Residents of Puerto Rico are still struggling and thousands remain without electricity. Although nearly 70 percent of the island's electrical grid is generating power after being destroyed by the storm, the Associated Press reported this week that the Puerto Rico Electric Power Authority "has no way of knowing how widely electricity is being distributed because the system that measures that isn't working."
Wednesday, December 27, 2017 (2 comments)

Sanders Rips "Desperate" Right-Wingers for Taking His Tax Bill Comments "Completely Out of Context" Sanders wrote, "At a time of massive income and wealth inequality, 83 percent of the tax benefits in that bill go to the top one percent at the end of 10 years and 60 percent of the benefits go to the top one-tenth of one percent. On the other hand, by the end of the decade, 92 million middle-class Americans will actually be paying more in taxes, including 8 million in the first year alone."
Tuesday, December 19, 2017

GOP Tax Plan Would Give 15 of America's Largest Corporations a $236B Tax Cut: Report By running up a $1.4 trillion deficit, the Republicans are paving the way for massive cuts to Social Security, Medicare, and Medicaid," Bernie Sanders concluded. "This is a tax bill written for wealthy Republican campaign contributors, not for the average American. It must be defeated."
Sunday, October 22, 2017 (2 comments)

Under Trump, Brags Mike Pompeo, CIA Will Be "Much More Vicious Agency" According to Mike Pompeo, the agency he leads -- which has supported coups across the globe, engaged in targeted killings, and led a detention and torture program -- has not been nasty enough.
Sunday, September 17, 2017

The Climate Catastrophe We're All Ignoring The threat we're facing comes, not from enemies at war with us, but from the results of an economic system designed to exploit the earth and the most vulnerable humans living on it at an ever-increasing pace. As long as we measure ourselves and others by how much we consume, we're complicit in fueling the global system that's rapaciously devouring the earth.
Friday, September 1, 2017 (8 comments)

Nobel Prize Winners Name Trump and His "Ignorance" as Top Threats to World Population It's not the first time some of the world's top scientists and doctors have publicly expressed disapproval of the president. Earlier this year, 62 Nobel Laureates signed a petition denouncing Trump's executive order directing U.S. agencies to ban travellers from seven Muslim-majority countries from entering the United States.
Monday, August 21, 2017 (2 comments)

Will Trump Pardon Notorious Sheriff Arpaio? Trump Rally Raises Tensions in Phoenix Trump told Fox News last week that he is "seriously considering a pardon" for 85-year-old Arpaio, who was convicted last month by a federal judge of criminal contempt for violating a 2011 court order requiring him to stop racially profiling Latinos with traffic stops and detentions. According to the ACLU, if Trump pardons Arpaio it would be "an official presidential endorsement of racism."
Saturday, August 19, 2017 (1 comments)

Bannon's Ouster Welcomed, but Much Bigger Problem Remains in White House: Trump It is unclear whether Bannon resigned or if Trump, who has of late been under pressure to remove the "nationalist wing" of his administration, ultimately decided to fire him. White House officials, for their part, don't seem worried that his departure will cause any internal turmoil.
Sunday, July 30, 2017 (10 comments)

Sanders: "We're Figuring Out How We Can Mount a National Campaign" for Single Payer Sen. Bernie Sanders (I-Vt.) told Jake Tapper on CNN's State of the Union Sunday that he will "absolutely" introduce legislation on single-payer healthcare now that the Senate GOP's bill to repeal ObamaCare has failed.
Saturday, July 22, 2017

Environmentalists Urge Democrats to Join Sanders in Opposing Dirty Energy Bill As Senate Democrats stay silent on an energy bill that environmental groups call "a pro-fracking giveaway to oil and gas interests that would commit America to decades more of dangerous fossil fuel dependence," Sen. Bernie Sanders (I-Vt.) is receiving applause for speaking out against it.
Sunday, July 16, 2017 (3 comments)

Bernie Sanders Denounces Trumpcare as "The Most Anti-Working Class Legislation Ever" Bernie Sanders spoke in Des Moines, Iowa on Saturday where he issued a rallying cry for "a vibrant American democracy," and took aim at the Republicans' healthcare bill, which he called "the most anti-working class legislation" in modern history.
Sunday, July 9, 2017 (1 comments)

As Republicans Hide From Voters, Sanders Rallies Trumpcare Resistance Sen. Bernie Sanders (I-Vt) spoke in two deeply red states -- Kentucky and West Virginia -- on Sunday in an effort to emphasize the devastating consequences the Republicans' plan would have on the poor, the elderly, those with pre-existing conditions, and those struggling with opioid addiction.
Saturday, July 1, 2017

Refusing to Abet Suppression, States Reject Trump Demand for Voter Data A request the commission sent Wednesday to the 50 states and District of Columbia requesting voter names, birthdays, the last four digits of their Social Security numbers, felony convictions, military status, and their voting history dating back to 2006 was met with swift rebuke.
Sunday, April 2, 2017 (1 comments)

UN: Americans' Right to Protest is in Grave Danger Under Trump At least 19 U.S. states have introduced bills that attacks the right to protest since Donald Trump's election as president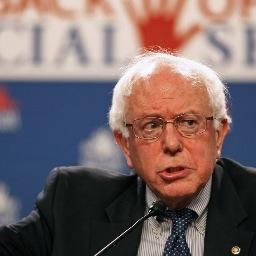 Sunday, March 26, 2017 (3 comments)

"Whoa, Whoa, Whoa": Sanders Says Democrats' Intransigence Is Solution, Not Problem The collapse of the AHCA has now opened the door for Democrats to go on the offensive when it comes to solving the real shortcomings of the nation's healthcare system and a growing number of progressive organizations and labor unions are now actively calling for, and organizing around, a demand for Medicare for All.
Sunday, March 19, 2017

Trump Sends Hate Group to Represent US at UN Women's Rights Conference Earlier this week, the State Department announced that representatives from infamous anti-LGBTQ hate group the Center for Family and Human Rights (C-FAM) and from the far-right Heritage Foundation will represent the U.S. at a United Nations conference on women's rights later this month.
Sunday, March 12, 2017 (6 comments)

US Attorney in New York Fired After Refusing Trump's Abrupt Request to Resign The surprise development comes as right-wingers agitate for President Donald Trump to "purge" the government of Obama-era appointees. "By asking for the immediate resignation of every remaining U.S. Attorney before their replacements have been confirmed or even nominated, the President is interrupting ongoing cases and investigations and hindering the administration of justice," Chuch Schumer said.
Tuesday, March 7, 2017 (1 comments)

GOP Plan Targets Poor, Sick, Elderly While Providing Tax Cuts for Wealthy The Republican plan to repeal and replace the Affordable Care Act (ACA) "will do active harm to millions of people, particularly low-income people and seniors;" includes tax breaks for wealthy insurance CEOs; and is generally "a nastier, more consumer-unfriendly proposal than even close followers could have expected."
Sunday, February 26, 2017

Scott Pruitt Vows Rapid, "Aggressive" Attack on EPA Regulations Pruitt -- who's been described as "a lackey for the big energy companies" and whose "confirmation shows once again that Republicans will deny climate change and protect the interests of Big Oil at all costs" -- sued the agency he now leads more than a dozen times during his tenure as Oklahoma attorney general.
Tuesday, February 21, 2017 (1 comments)

We Will "Never Be Broken": Facing Imminent Eviction, Water Protectors Stand Their Ground Throughout the months-long resistance effort, pipeline opponents have protested through legal channels as well as peaceful civil disobedience. In return, they have faced dog attacks, water cannons in subzero temperatures, and tear gas, in addition to arrest and trumped up charges.
Sunday, February 12, 2017 (22 comments)

Snowden: "Finally: Irrefutable Evidence That I Never Cooperated with Russian Intel" U.S. intelligence has collected information that Russia is considering turning over Edward Snowden as a "gift" to President Donald Trump -- who has called the NSA leaker a "spy" and a "traitor" who deserves to be executed. Snowden's ACLU lawyer, Ben Wizner, says they are unaware of any plans that would send him back to the United States. "Team Snowden has received no such signals and has no new reason for concern," he said.
Thursday, February 9, 2017 (2 comments)

Experts: Top Aide "Plain and Simple" Broke Ethics Law by Promoting Trump Brand White House adviser Kellyanne Conway, it seems, "crossed a very bright line" when she openly encouraged people to "go buy Ivanka's stuff" after President Donald Trump slammed Nordstrom department store for dropping his daughter's fashion line. It appears several other retailers, including T.J. Maxx, are also preparing to drop the Ivanka's fashion line prompting many to wonder what more the White House will do in return.
Wednesday, January 4, 2017 (4 comments)

Alongside Sanders, New York Governor Announces First-in-Nation Free Tuition Plan New York Gov. Andrew Cuomo on Tuesday announced a plan to offer free tuition at state and city colleges for middle- and low-income New Yorkers. Under the Excelsior Scholarship, described as the first of its kind in the nation, students whose families make $125,000 or less per year would be eligible to attend all public universities in New York for free.
Monday, January 2, 2017 (1 comments)

Democrats Aim to Slam Brakes on Key Members of Trump's "Rigged Cabinet" "President-elect Trump is attempting to fill his rigged cabinet with nominees that would break key campaign promises and have made billions off the industries they'd be tasked with regulating," Senate Minority Leader Chuck Schumer (D-N.Y.) said in a statement Sunday reported by the Washington Post.
Friday, December 30, 2016

Trump Takes Credit for New Sprint Jobs He Had Nothing To Do With President-elect Donald Trump wasted no time taking credit for the thousands of new and returning American jobs announced by Sprint on Wednesday -- opportunities which, as many are pointing out, the real estate mogul had very little to do with.
Sunday, December 4, 2016 (1 comments)

How the Media Iced Out Bernie Sanders & Helped Donald Trump Win Rarely do you hear a news personality on television admitting that they failed miserably in covering the Sanders campaign. The U.S. media effectively iced out a major-party candidate who consistently held the largest rallies, even without a media megaphone. Bernie Sanders has spent his life fighting for progressive causes. As the world braces for the Trump presidency, Sanders shows no signs of slowing down.
Thursday, December 1, 2016 (2 comments)

As Rule 41 Quietly Passes, Trump to Inherit Expanded Hacking Powers President Barack Obama spent much of his time in office expanding and building upon controversial policies that saw civil liberties eroded on many fronts -- and now all that unchallenged power will be in President-elect Donald Trump's hands.
Sunday, November 20, 2016 (1 comments)

Chelsea Manning Supporters Launch Last-Ditch Call for Clemency With mere weeks left under an Obama presidency, advocates have launched what they describe as a last ditch effort to save national security whistleblower Chelsea Manning before Donald Trump and his team of pro-torture, anti-LGBTQ war hawks ascend to power.
Monday, November 7, 2016

A Peaceful Stand at Standing Rock The Standing Rock people urge us not just to reject the pipeline, honor their land, and protect our water, but to reclaim our common nonviolence and shared oneness with the earth. They are showing us the way forward, and it's time for more and more of us to follow their lead. Everyone can get involved to help build this movement, support their nonviolence, and reach that good outcome and transformation.
Wednesday, November 2, 2016

"Damn Right": Sanders Calls for Stopping Dakota Access as Obama Waffles Sanders has made his opposition to the Dakota Access Pipeline (DAPL) known for months, he reiterated his opposition during a campaign rally on behalf of Hillary Clinton at Plymouth State University on Tuesday. "Stop the Dakota pipeline!" someone yelled from the crowd during the speech, to which Sanders quickly responded: "Damn right."
Sunday, October 23, 2016

"Stakes Are Getting Higher": 83 People Arrested, Maced in North Dakota Protests against DAPL have been ongoing for months, as the Standing Rock Sioux, along with other tribes and environmental activists, say the $3.8 billion, 1,100-mile pipeline threatens their access to clean water and violates Native American treaty rights.
Thursday, October 6, 2016

Israeli Military Blocks Female Flotilla From Reaching Gaza The Israeli navy on Wednesday stopped a boat carrying international female activists, preventing them from breaking the blockade of Gaza. Among the 13 people on board the Women's Boat to Gaza, a mission of the international Freedom Flotilla Coalition, were Nobel Peace Prize winner Mairead Maguire of Ireland, retired U.S. army colonel Ann Wright, New Zealand politician Marama Davidson, and Malaysian doctor Fauziah Hasan.
Wednesday, September 14, 2016

Dakota Access Construction Will Continue, Pipeline Corp CEO Vows The heated, ongoing battle over the Dakota Access Pipeline continued Tuesday as the billionaire CEO of the pipeline company Energy Transfer Partners issued a memo to employees and outside media promising to "reiterate our commitment" to the pipeline's construction.
Thursday, September 8, 2016

Prominent Scholars Decry TPP's "Frontal Attack" on Law and Democracy More than 200 legal and economic scholars -- including President Barack Obama's Harvard Law School mentor Laurence Tribe -- have penned a letter to Congress warning that the pro-corporate Investor-State Dispute Settlement (ISDS) regime enshrined in the Trans Pacific Partnership (TPP) "threatens the rule of law and undermines our nation's democratic institutions."
Wednesday, August 24, 2016 (1 comments)

"Our Revolution" Kick-Off Signals New Phase for Movement Sanders Built With the goal of carrying the progressive vision far past Election Day, Bernie Sanders and his supporters Wednesday evening are formally launching the next phase of the political revolution. Our Revolution is officially kicking off at 9pm EDT, when Sanders will address the tens of thousands expected to gather at the more than 2,600 launch events and house parties being held across the country.
Tuesday, August 16, 2016

US Transfers 15 Guantanamo Detainees as Rights Groups Push for Full Closure The Pentagon on Monday announced that 15 men would be transferred from Guantanamo Bay to the United Arab Emirates, in the largest single detainee shuffle under President Barack Obama's administration. Amnesty International hoped the move indicated that the Obama administration would step up its efforts to close the controversial site.
Saturday, August 13, 2016 (3 comments)

"Disappointed" in Obama, Sanders Calls on Top Dems to Drop Lame Duck TPP Push Sanders said in his statement that he was "disappointed by the president's decision to continue pushing forward on the disastrous Trans Pacific Partnership trade agreement that will cost American jobs, harm the environment, increase the cost of prescription drugs, and threaten our ability to protect public health.
Monday, August 8, 2016 (2 comments)

Jeremy Corbyn Launches Bold Progressive Vision to Transform UK Like Bernie Sanders' presidential campaign in the U.S., Corbyn has been seen as a progressive champion fomenting a populist insurgency against entrenched interests of powerful elites. He rejects the impulse to leave the EU but also argues that those who voted for Brexit earlier this summer -- frustrated by lack of jobs and a government beholden to corporate interests -- could no longer be ignored by the nation's leaders.
Monday, July 25, 2016 (3 comments)

Will DNC Give Sanders Supporters the Full Roll Call Vote They Seek? Bernie Sanders' name will be placed in nomination and there will be a full roll-call vote on the Democratic National Convention (DNC) floor on Tuesday night, according to reports. The Los Angeles Times noted Monday that Sanders supporters "fanned out across Philadelphia on Monday morning, collecting signatures to ensure the Vermont senator gets a roll call vote on the convention floor."
Saturday, July 16, 2016 (3 comments)

28 Pages Raise "Scores of Troubling Questions" on US-Saudi Ties Sen. Bob Graham who led the charge to publish the documents, said the findings "point a very strong finger at Saudi Arabia," and Congressman Rick Nolan said they "confirm that much of the rhetoric preceding the U.S. attack on Iraq was terribly wrong." Among the new revelations is the fact that Saudi officials apparently refused to cooperate with U.S. investigators seeking information about the attack.
Sunday, July 3, 2016 (5 comments)

Sanders Organizing Grassroots Push Against TPP for DNC Platform Meeting Environmentalists oppose it. So do labor unions, medical professionals, and major religious groups, as well as every leading presidential candidate. So why hasn't the Democratic Party gone on record opposing the Trans Pacific Partnership (TPP)? That's what Bernie Sanders wants to know.
Tuesday, June 28, 2016 (5 comments)

Obama Pushed to Pardon Snowden Before Leaving Office The latest news isn't good for Snowden: on Monday, Norway announced that it was dismissing a lawsuit from Snowden's lawyers seeking safe passage for the whistleblower so that he could receive a free speech award in the country. The U.S. government filed espionage charges against Snowden in response to his 2013 leaks, and he faces extradition if he travels outside of Russia.
Sunday, June 26, 2016 (7 comments)

Betraying Progressives, DNC Platform Backs Fracking, TPP, and Israel Occupation Despite its claims to want to unify voters ahead of November's election, the Democratic party appears to be pushing for an agenda that critics say ignores basic progressive policies, "staying true" to their Corporate donors above all else.
Tuesday, June 21, 2016 (5 comments)

Yet Another Failed Attempt to Discredit Bernie Sanders, Courtesy of the New York Times Some commentators, in the face of a politician who seems genuinely determined to move forward with the agenda he has articulated throughout his campaign, have twisted themselves into knots to justify their emphatic rejection of the most progressive candidacy in recent history.
Thursday, June 16, 2016

Guccifer 2.0? Lone Hacker Takes Credit for DNC Cyber Attack, Publishes Docs After stating that the attack was "easy, very easy" to accomplish, the hacker wrote in their email to the Smoking Gun that "Guccifer may have been the first one who penetrated Hillary Clinton's and other Democrats' mail servers. But he certainly wasn't the last. No wonder any other hacker could easily get access to the DNC's servers."
Wednesday, June 15, 2016

Sanders: End of Voting Does Not Mean End of Political Revolution Bernie Sanders held a press conference on Tuesday calling for reform of the Democratic party--starting with the ouster of Democratic National Committee (DNC) chair Debbie Wasserman Schultz--and said he would remain in the race until the end. Sanders said, "The time is now--in fact, the time is long overdue, for a fundamental transformation of the Democratic party."
Monday, June 13, 2016 (4 comments)

Democrats Against Democracy, Self-Styled Progressives Against Progress Those who attempt to blame Sanders are looking for a cheap, painless way to avoid addressing the deeper flaws that are consuming their party from the inside. They are also attempting to divert attention from the fact that Sanders has not created these flaws -- he has exposed them.
Sunday, June 12, 2016

After SCOTUS Gutted Voting Rights, An Explosion of Democratic Suppression In North Carolina, which has served as a ground zero for the voting rights debate after Governor Pat McCrory (R) signed some of the most restrictive voter ID rules in the nation, hundreds of thousands of voters reported difficulties casting ballots or even getting accurate poll location information. Approximately 318,000 registered voters, majority Black and Latino, did not have photo IDs as of the March 2016 primaries.
Saturday, June 4, 2016 (3 comments)

Sanders to Clinton: Yes, Trump's Foreign Policy Ideas Are Scary. But So Are Yours Sanders agreed with Clinton that Donald Trump's foreign policy ideas are incredibly reckless and irresponsible. But he said when it comes to foreign policy, "we cannot forget that Secretary Clinton voted for the war in Iraq, the worst foreign policy blunder in modern American history, and that she has been a proponent of regime change, as in Libya, without thinking through the consequences."
Saturday, May 28, 2016 (1 comments)

Emails Show TPP "Collusion" Between Big Banks & Obama Administration A series of emails released Friday show what activists describe as "collusion" between U.S. Trade Representative Michael Froman and Wall Street executives to push for the passage the controversial Trans-Pacific Partnership (TPP).
Thursday, May 19, 2016 (3 comments)

Chelsea Manning Files Appeal Against "Grossly Unfair and Unprecedented" Conviction Whistleblower Chelsea Manning on Wednesday filed an appeal of her conviction and sentence for releasing a trove of government and military documents to WikiLeaks. The appeal argues for a 10-year sentence rather than the 35-year sentence she is currently serving at the military prison in Fort Leavenworth, Kansas.
Thursday, May 12, 2016 (5 comments)

Naomi Klein: Radical Solutions Only Proper Response to "Unyielding Science-Based Deadline" Klein said it won't just be the poor and disenfranchised who pay the price of global warming. "Wealthy people think that they are going to be OK, that they will be taken care of. But we all will be affected." She said even as global warming and its attendant crises present perhaps the great challenge humankind has ever confronted, the situation should also be seen as a great opportunity.
Sunday, May 8, 2016

Sanders Vows to Fight DNC for Progressive Agenda that Voters Want The rift between Democratic elites and Bernie Sanders may come to a head at the convention in July, as the presidential hopeful has promised a "fight" if the party refuses to include "bold" progressive initiatives on the Democratic platform. Such a move, Sanders said, would be tantamount to "silencing" the "9 million voters who, during this nominating process, have indicated that they want to go beyond establishment politics.
Saturday, March 12, 2016

Victory for Young Voters in Ohio as Judge Rules in Favor of Sanders Campaign Young voters in Ohio were handed a victory on Friday -- one that also bodes well for Bernie Sanders -- when a state court judge ruled that 17-year-olds who will be eligible to vote in November's general election have the right to vote in this Tuesday's primaries.
Monday, March 7, 2016

Five Years After Fukushima, "No End in Sight" to Ecological Fallout Edwin Lyman, a UCS senior scientist and co-author of Fukushima: The Story of a Nuclear Disaster said, "...the agency has failed to fully learn the lessons of Fukushima. It needs to go back to the drawing board and reconsider critical safety recommendations that it dismissed without good justification. The health and safety of the more than 100 million Americans living within 50 miles of a nuclear plant hang in the balance.
Sunday, February 28, 2016 (3 comments)

DNC Vice-Chair Resigns, Throws Support Behind Bernie Sanders U.S. Rep. Tulsi Gabbard of Hawaii announced Sunday that she will resign as vice-chair of the Democratic National Committee and endorse Bernie Sanders for president. Gabbard told her fellow DNC officers that "after much thought and consideration, I've decided I cannot remain neutral and sit on the sidelines any longer."