Articles Listed By Date
List By Popularity
(1 comments) SHARE

Tuesday, November 15, 2016
Break Up the Democratic Party: It's Time for the Clintons and Rubin to Go -- and Soros Too
What is the Democratic Party's former constituency of labor and progressive reformers to do? Are they to stand by and let the party be captured in Hillary's wake by Robert Rubin's Goldman Sachs-Citigroup gang that backed her and Obama? If the party is to be recaptured, now is the moment to move.
(1 comments) SHARE

Tuesday, October 4, 2016
The Poisoned Chalice: From Eurozone to Dead Zone
Conflict and rivalry has shifted from the military to the financial battlefield. Along with the IMF and ECB, central banks across the world are notorious for opposing democratic authority to tax and regulate economies. The financial sector's policy of leaving money and credit allocation to banks and bondholders calls for blocking public money creation. This leaves the financial sector as the economy's central planner.
(11 comments) SHARE

Sunday, December 20, 2015
The IMF Changes its Rules to Isolate China and Russia
The nightmare scenario of U.S. geopolitical strategists seems to be coming true: foreign economic independence from U.S. control. Instead of privatizing and neoliberalizing the world under U.S.-centered financial planning and ownership, the Russian and Chinese governments are investing in neighboring economies on terms that cement Eurasian economic integration on the basis of Russian oil and tax exports and Chinese financing.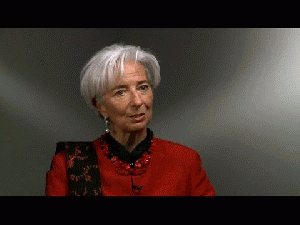 (9 comments) SHARE

Wednesday, December 9, 2015
The IMF forgives Ukraine's debt to Russia
on Tuesday, the IMF joined the New Cold War. When IMF head Christine Lagarde made the last IMF loan to Ukraine in the spring, she expressed the hope that there would be peace. But President Porochenko immediately announced that he would use the proceeds to step up his nation's civil war with the Russian-speaking population in the East -- the Donbass.
(3 comments) SHARE

Wednesday, September 30, 2015
Orwell at the UN: Obama Re-Defines Democracy as a Country That Supports U.S. Policy
When an American president uses the word "democracy," he means a pro-American country following U.S. neoliberal policies, no matter if the country is a military dictatorship or its government was brought in by a coup (euphemized as a Color Revolution) as in Georgia or Ukraine.
(10 comments) SHARE

Sunday, June 28, 2015
On Greece and Europe: What is Called "Negotiation" is a Demand for Total Surrender
What is needed is to replace the IMF with an institution able to assess the ability to pay debts, and to write down bad debts accordingly. If the European Central Bank follows through on its threat to wreck the Greek banking system, Syriza has put itself in a position to replace the oligarchs' banks with a public option.
(2 comments) SHARE

Wednesday, July 9, 2014
IMF pushes Ukraine to "voluntarily commit suicide"
The US position today is what it was in 1991: Without manufacturing, Russia cannot be a serious military power to defend itself. And without purchasing foreign technology and without large state subsidy -- as US and European governments provide their own economies -- Russia cannot create a manufacturing economy. At issue is who shall rule the world: the emerging 1% as a financial oligarchy, or elected governments.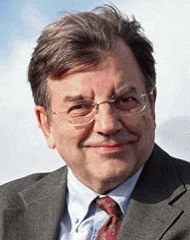 (1 comments) SHARE

Saturday, April 26, 2014
If You Can't Tap Their Phone, How Do You Know Who To Shoot?
Prof. Michael Hudson talks about Piketty's new book, the statistics behind it, Paul Krugman as a bank lobbyist, Ukraine & America's role in promoting war there, Marx...and generally shows why he is still one of the world's most brilliant economists.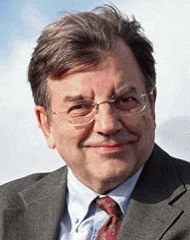 SHARE

Thursday, October 24, 2013
Peter "Socialist" Schiff _ Exposed by MMT's Michael Hudson
Michael Hudson describes how rent-seeking is impoverishing advanced nations all over the world from Latvia to Iceland.
(1 comments) SHARE

Friday, July 26, 2013
An Exercise in Political Stealth: Obama's Master Class in Economic Demagogy 101
what we have in the President's Knox College speech is an exercise in political stealth. In essence, his message is: "I know how unfair society is. Trust me." It was what Charles Keating said to his S&L depositors. It worked for Bill Clinton. The more clearly a candidate can vocalize peoples' desires for prosperity, upward mobility and deterrence of wrongdoing, the better they seem likely to legislate a solution.
SHARE

Friday, June 15, 2012
China's Land Policy
On Tuesday, November 10, I was invited to discuss China's agricultural policy in a seminar arranged with some professors at Wuhan. About 40 graduate students showed up, most of whom spoke English although the discussion was mainly in Chinese. There was great disappointment with how Chinese agriculture was being managed (or largely ignored) at the national level.