Articles Listed By Date
List By Popularity
(4 comments) SHARE

Saturday, March 24, 2012
Our corrupt politics is all about money: Reviewing Ezra Klein's NYRB Lessig review
Contrary to Ezra Klein's New York Review of Books criticism of Larry Lessig's book, the cause of the growing partisanship in Congress sinvce 1976 is money in politics, along with other dysfunctions caused by the Supreme Court's distortions of the First Amendment to serve plutocracy. Though right about the centrality of money in politics, Lessig's solutions are dangerously non-strategic and defective.
(17 comments) SHARE

Friday, January 13, 2012
Reversing Citizens United: stripping the Roberts 5 of power over elections
There is no need to amend the Constitution to solve the problem of money in politics - which is the source of corporate political power and much of the excessive inequality their money buys. The founders already anticipated the problem of a plutocratic Court and provided the complete solution. Under the Constitution Art III, Sec 2, Cl 2 Congress can strip the Court of the power to hear any case involving money in politics.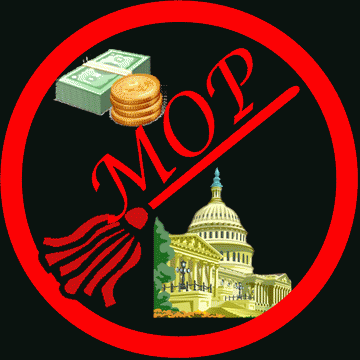 (2 comments) SHARE

Wednesday, November 16, 2011
Does the Same First Amendment Apply to the 1% and the 99%?
Free speech protection for Occupy protesters relies on the same principle that the Supreme Court uses to install the 1% in power. If the Supreme Court can stretch the meaning of speech so far as to rule that unlawful and corrupting money in politics is actually protected speech, then first amendment protection for the Occupy encampment strategy should be a slam dunk.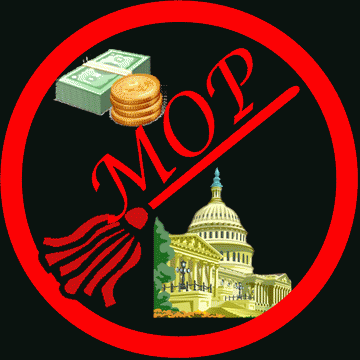 (6 comments) SHARE

Thursday, August 25, 2011
Five reasons why a constitutional amendment is the wrong way to get money out of politics
What is necessary, sufficient and possible is comprehensive legislation to get money out of politics. A law can also get the Supreme Court out of elections by using the Exceptions Clause power of Congress to restrict the Supreme Court's jurisdiction to hear appeals of any election cases. The campaign should be waged against the Supreme Court directly, not against the Constitution.
(1 comments) SHARE

Tuesday, August 9, 2011
What's a President Not to Like About a Line-Item Veto?
Had the debt ceiling not been raised, Obama would have been empowered to cut the government's budget by deleting program expenditures, other than Social Security and Medicare. With this power Obama could have punished his Republican opponents. That is why before Obama, no previous Congress has ever given the President such power over budget expenditures. But Obama did not want this power, so he tied his own hands.
(6 comments) SHARE

Tuesday, June 28, 2011
Roberts 5 strike another blow for plutocracy: Arizona Free Enterprise Club v. Bennett
They got away with stealing a presidential election with Bush v.Gore in 2000. They got away with opening the Citizens United corporate money spigot in 2010. On a roll, the Supreme Court has done it again. They guarantee that privately funded candidates can always outspend publicly funded candidates. This destroys the last hope to avoid confrontation. Congress must use its authority to get the Court out of elections.
(1 comments) SHARE

Friday, February 4, 2011
How not to make Congress more responsive to voters: the Congressional Reform Act of 2011 hoax
Digital democracy has its hoaxes and the one titled Congressional Reform Act of 2011 purports to make Congress more responsive to voters when it would do the opposite, while taking up valuable time and space of those who have helped make it vial. It is an example of the desirability that serious proposals should emanate from identified sources
(1 comments) SHARE

Friday, November 5, 2010
Midterms Lesson: Money Out of Politics
The dramatic midterm results were caused by two disparate forces: tea party desire for defunding a corrupt federal government and progressive withdrawal of support for that government. If they combine to attack the source of corruption - money in politics, they could mop up the mess in Washingon.