Articles Listed By Date
List By Popularity
(7 comments)
Thursday, July 11, 2019
Climate Change is Growing the Fossil Fuel Industry.
'Green' sentiment is spurring America's gas industry. Fake cures like carbon capture are a lucrative deal between industry and vote-hungry politicians. Further proof 'reform' protects capitalism from us, not us from capitalism.
Thursday, May 2, 2019
.001% Socialism.
With tax break in hand the .001% are poised to rig another 4 years of legislation.
(1 comments)
Thursday, April 25, 2019
To the Victors Go the Reparations
Asking Cuba to repay US businesses opens a sizable rabbit hole. Of course, irony is wasted on capitalism.
(3 comments)
Saturday, April 20, 2019
Is AI Just Rearguard Capitalism?
AI is poised to tackle climate change? So long as the market dictates AI research, AI will perpetuate the same horrors as the market.
(5 comments)
Tuesday, April 16, 2019
Moderates Are a Ruling-Class Fiction
To read and believe the hype, the Far-Right is over-indulging in free speech and the far-Left is over-applying the controls. Yet only the so-called center, a bulwark for the status quo, stands to gain. Not coincidentally, its the centrists who are bent on prosecuting Julian Assange. So why do we continue to think of moderates as the stewards of democracy?
(1 comments)
Thursday, April 11, 2019
America is Crossing its Rubicon
America is using coercion and violence to create trapped energy markets in Mexico and Venezuela. Rather than lay claim to their oil (as we did to 'justify' the cost of laying waste to Iraq), the world's 11th- and 4th-largest producers are importing US fossil fuels to supplement US-manufactured shortages within the two countries.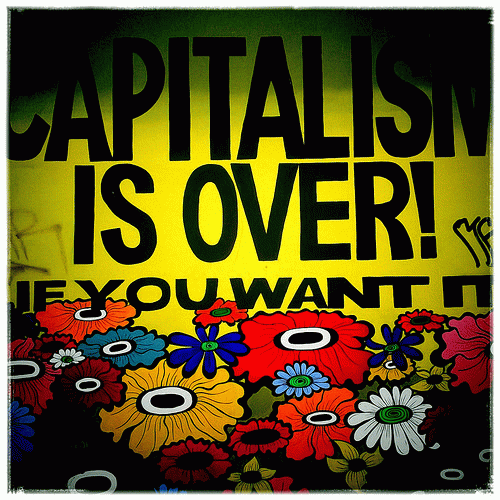 (5 comments)
Thursday, April 11, 2019
Who Will Lead Us Out of the Capitalocene?
Any Green New Deal will fall short of its goals if we do not tandemly amend our foreign policy, particularly to our south. This generation must make collapsing both the 'fortress-America' and unidirectional globalist dogmas its paradigm if we're to have homes worth occupying. This article contrasts progressive claims with policy toward Latin America in the lead up to 2020 elections.