Articles Listed By Date
List By Popularity
(2 comments) SHARE

Thursday, May 3, 2012
President Obama: Kent State Letter from Allison's Family
The U.S. Justice Department recently REFUSED to open an independent, impartial investigation into the May 4th Kent State Massacre. On the 42nd anniversary of the May 4th Kent State Massacre, Allison's family DEMANDS Truth & Justice for Kent State in our 5/1/12 letter to President Obama.
(3 comments) SHARE

Sunday, September 11, 2011
Mr President, Let Us Live in Peace on a Healthy Planet Earth
Back in 2007, Pres Obama made this promise: "I will promise you this, that if we have not gotten our troops out by the time I am President, it is the FIRST THING I will do. I will get our troops home. We will bring an end to this war. You can take that to the bank." This IMPORTANT PROMISE and the other broken promises on Renewable & Sustainable Energy Development plague Pres Obama as he readies for re-election.
(4 comments) SHARE

Wednesday, May 11, 2011
Laurel Krause's Letter on Kent State to Pres Obama & Gen'l Holder
Allison's sister, Laurel Krause demands President Obama & General Holder immediately open an impartial investigation into the new evidence in the Kent State Tape.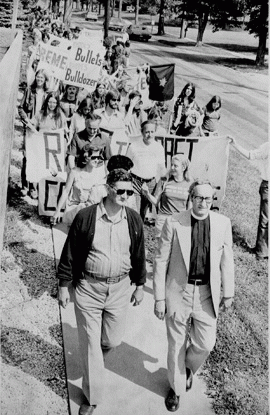 SHARE

Wednesday, April 27, 2011
Nuclear Power, Kent State and Arthur Krause
As we approach the 41st anniversary of Allison Krause's killing by the US government at Kent State University on May 4, 1970, the energy from that time calls out for our attention and current events demand we re-examine what went down in the sixties, ending at Kent State.
SHARE

Monday, November 29, 2010
Krause to Congress: On Dec 1st Examine the Kent State Tape
Please answer our Urgent Kent State Call-2-Action by contacting Rep Kucinich and DEMANDING the Kent State hearing be held this Wednesday, December 1st at 2 p.m. Read my article to learn more about the killings at Kent State, my sister Allison killed there and how you may help. Thank you!
(1 comments) SHARE

Wednesday, October 6, 2010
Kent State: The Death of Innocence & the First Amendment
The final Kent State Truth Tribunal convenes in NYC this weekend on October 9 & 10. Watch our livecast on MichaelMoore.com from 10-5 EST. Witness an audio forensic scientist examining the 40-yr-old Kent State Tape and making history as he unearths the long-denied order to shoot at unarmed protesting college students on May 4, 1970.
(11 comments) SHARE

Friday, August 13, 2010
Shining a Light on the Kent State Shootings of 1970
Reflections on our findings and the truth uncovered at the Kent State Truth Tribunal in San Francisco. My sister Allison Krause was one of the four students killed at Kent State and our tribunal has provided an opportunity for me to follow in my father Arthur Krause's footsteps and discover the truth for my family. My father, who for over ten years fought for justice in the courts...
(6 comments) SHARE

Wednesday, July 21, 2010
Unjustified, Indefensible, Wrong
Learn about the Kent State Truth Tribunal now focusing on the 1970 shootings at Kent State. 40 years later, we still search for the truth, especially with the recent news of a Bloody Sunday apology and the tape-verified Ohio National Guard order to 'prepare to fire'. This fuels our continued efforts to understand Kent State as key related to first amendment rights, social justice and public safety in America.